Holiday Gift Ideas: 18+ Raleigh-Made Eats and Drinks
Thursday, October 26, 2017, 6pm by Tabletop Media Group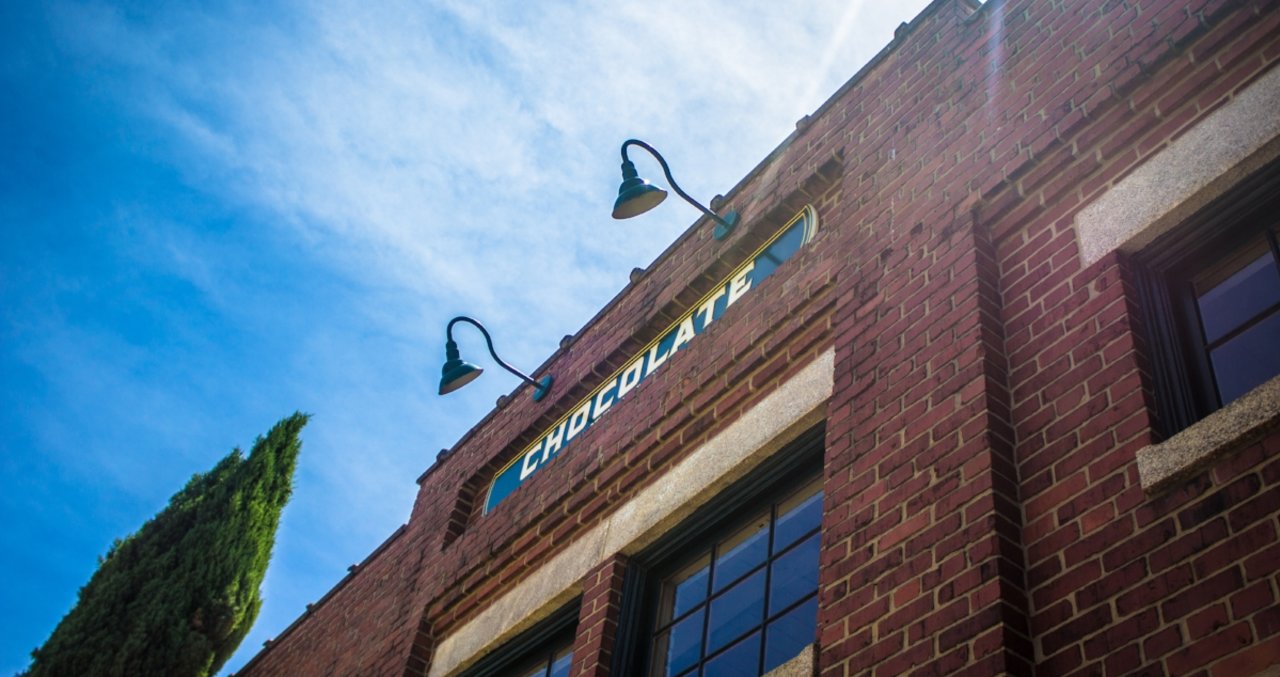 The holidays are quickly approaching! Time to make a shopping list for your family, friends and favorite foodies, and we're here to help! The Raleigh area's makers offer up a big line-up of options for chocolate lovers, craft beer fans, coffee drinkers and all types of food lovers.Shop for a few of these 18+ local eats and drinks this holiday season:
 
Chocolate
Videri Chocolate Factory
The chocolate factory in downtown Raleigh (pictured in header), dreamed up and created by Sam and Starr Ratto and Chris Heavener, offers up bean-to-car chocolate using fair-trade, organic beans, which Sam sources himself from Central and South America. Popular picks are the 70% Classic Dark chocolate bar and the 70% Peppermint Chocolate with organic candy cane, which is released during the holiday season.

Escazu Artisan Chocolates
Escazu, also downtown, offers up handcrafted bars, truffles, confections and more. Inspired by a 2005 trip to an organic cacao farm in Costa Rica, Hallot Parson returned to the U.S. and began to study the chocolate making process and how it might be produced on a small scale. Soon enough, his chocolate would become a Raleigh favorite. A few of the options include an assortment of beautifully-designed confections or chocolate bars like Sea Salt, Goats Milk and Roasted Pepita and Guajillo.
Azurelise Chocolate Truffles 
Since 2002, the flavors on Azurelise's chocolate truffle menu have delighted the palates of chocolate lovers worldwide. Visit the Azurelise kiosk to purchase ready-to-go boxes of milk and dark chocolate classic, sea salt caramel and chocolate truffle assortments. Not sure which chocolate to pick? Go for the sea salt caramel truffles!
 
With 25+ breweries in the Raleigh area, there's no shortage of local beers to choose from as gifts. Visit a brewery or bottle shop to pick up a mixture of cans and bottles, or you can gift growler pours directly from the source (just gift the growler as soon as you can for freshness). Plus, don't miss special holiday and winter beer releases. For instance, Big Boss Brewing Company's Aces & Ates is a great stout for the winter months and is a collaboration with Larry's Coffee (mentioned below). Have any friends who love a good porter? Don't miss out on grabbing a few bottles of Carolina Brewing Company's Winter Porter, which offers the perfect balance of roasted malt flavor from black and chocolate malts combined with hop bitterness.
Carolina Popcorn Shoppe has been popping flavorful corn in Raleigh since 2000. All of their recipes are original, and their many varieties are hand-blended using butter, brown sugar, fresh-roasted nuts, rich cheese blends and other quality ingredients. Want to gift something sweet? Pick up the chocolate peanut butter crunch, chocolate caramel or cookies-n-cream flavors, available Nov.-May. How about something salty with a Carolina kick? Choose from salt-n-vinegar, bacon cheddar or Chicago-style popcorn.
Coffee
Larry's Coffee
Founded by "coffee's head bean," Larry Larson, Larry's Coffee works with farming partners to get beans with the deep, rich flavor profiles needed for their slow-roasting process. Gift a few bags of coffee beans this holiday season for a coffee lover. Looking for something dark and robust to warm up with? The Bad Kitty and Smoky Mountain Blend are both great options. Also look out for their fulled-bodied, organic Rockin' Holiday Blend. Pick it all up at Larry's spot downtown, 42 & Lawrence.
Raleigh Coffee Company
Raleigh Coffee Company sources, roasts and distributes great coffee beans for your favorite foodie to enjoy at home. Feel good about gifting a bag of coffee beans this holiday because the company is also used as a platform to give back to local, national and global communities through coffee sales. Pick it up at The Butcher's Market (Raleigh), City of Raleigh Museum (COR Museum), BREW in Raleigh and Cary plus Grounds Cafe in Wendell.
Oak City Coffee Roasters
Oak City Coffee Roasters makes it a point to personally know the farmers who supply their beans, bringing the customer as close to the origin of the coffee as possible. Grab their canned nitro coffee, bags of their delicious coffee and more at their location in downtown Raleigh for the perfect gift. 
Slingshot Coffee Co.
Their cold brew coffee was listed among 11 Excellent Cold Brew Coffees by Eater. Stop by their store, Weekend (open Sat. and Sun., 8am-2pm), in downtown Raleigh or pick up their brews at local shops listed here. Another gift idea from Slingshot Coffee Co. is their coffee caramels, crafted from a coffee they specially selected and expertly cold brewed, blended with a handful of quality ingredients for that satisfying buttery, chewy, not-too-sweet bite.
For health-conscious Blake Stewart, consuming all-natural products has always been a priority. His grandmother, Edna, was a Southern farmer who canned her own tomato juice, and Blake thought that would be the perfect base for his homemade Bloody Mary mix. After experimenting with a few different recipes, Hail Mary was born, an all-natural, gluten-free mix that is the perfect blend of fresh juiced tomatoes, peppers, horseradish root and high-quality spices. A few local places to get it: The Butcher's Market, Raleigh Provisions, DECO Raleigh and NOFO @ the Pig.
The Ford's Foods enterprise started in 1946 when patriarch A.J. Ford began selling produce from the back of his truck. Generations later, the family created Bone Suckin' Sauce, which is a western N.C.-style barbecue sauce, a red sauce with a tomato-paste base. The sauce also uses honey and molasses to offer a sweeter taste than eastern N.C. sauces (vinegar-based) or S.C. sauces (mustard-based). A few fun places where you can get it: their store at the State Farmers Market, Raleigh, Raleigh Provisions, North Carolina Museum of History Shop and NOFO @ the Pig.
Midtown Olive Oil is bringing the Raleigh area unique flavors of balsamic vinegars and the very freshest olive oils. Committed to always having the freshest and highest quality Extra Virgin Olive Oils (EVOO) available, pick up a few bottles for an excellent gift idea. Favorites include the Black Truffle Oil, Cinnamon Pear Balsamic and Dark Chocolate Balsamic.
Slice Pie Company is a family-owned business that has won first place at the N.C. State Fair with its signature apple pie. Gift a slice, half a pie or a whole pie this holiday season! Just after your friends take one bite, Slice Pie Company guarantees a mouthwatering, full-flavored experience. Visit The Butcher's Market in Raleigh or Cary to pick up pies—here's how to get them! A few flavors to gift include apple, double chocolate chess, pecan and pumpkin.
The towns surrounding Raleigh are home to wineries with on-site vineyards as well as the state's first urban winery. Gift your wine-loving friends an educational tour of a local winery followed by wine tasting and samples. Another great idea is to create a sampler pack of wines from Adams Vineyards and Winery, Chatham Hill Winery, Cloer Family Vineyards and Neusiok Wines.
Gift your family and friends a distillery tour along with a bottle of their favorite type of spirit. From Boots Vodka crafted by Oaklee Distilling Co. to Sweet Dark Rum by Raleigh Rum Company, there's a spirit for just about any palate. Other distilleries include Lassiter Distilling Company in Knightdale, Oak City Amaretto, Pinetop Distillery and Seventy Eight °C Spirits. Pair some of these spirits with unique cocktail making must-haves like shakers, highball glasses and bitters from Crude Bitters and Sodas & Bittery, a local cocktail supply shop and tasting bar.
Offering stunning cakes and pastries, don't miss out on offering a variety of specialty holiday baked goods. Some favorites include the Buche de Noel from lucettegrace, the Artisan Snowman Bread from La Farm Bakery, holiday cupcakes from The Cupcake Shoppe and a box of handcrafted doughnuts from Rise Biscuits & Donuts.
Tribucha offers delicious kombucha teas that just so happen to be canned, making this an excellent gift idea! For the coffee lover looking for a change of pace, the Cafe Con Bucha is rich with cacao and cinnamon notes followed by a delicious coffee finish. If a friend is looking for some rest and relaxation this holiday season, the Flowers of Life flavor offers light, crisp and bright floral notes to create mindfulness and peace with each refreshing sip. You can find Tribucha at more than 40 places in the Raleigh area!
Berry Brothers is a family-owned and -operated company offering downhome dressings and sauces crafted from family recipes. Gift a few bottles like the Blueberry BBQ Sauce or the N.C. Strawberry Rosemary Vinaigrette to get your friends excited to start cooking! Some places to get it in the Raleigh area: Raleigh Provisions, The Butcher's Market (Raleigh), The Rusty Bucket in Apex and NOFO @ the Pig.
Check out even more local eatable gift ideas, here!
Header photo: Chris Richman
Comments