Initial Implementation
How the CVB and its agency helpers will communicate the tuned-up brand
 
About Brand Raleigh
The Greater Raleigh Convention and Visitors Bureau (CVB) has developed a number of creative platforms and marketing pieces through which visitors and other customer audiences will interact with the tuned-up Raleigh, N.C., destination brand.
 
visitRaleigh.com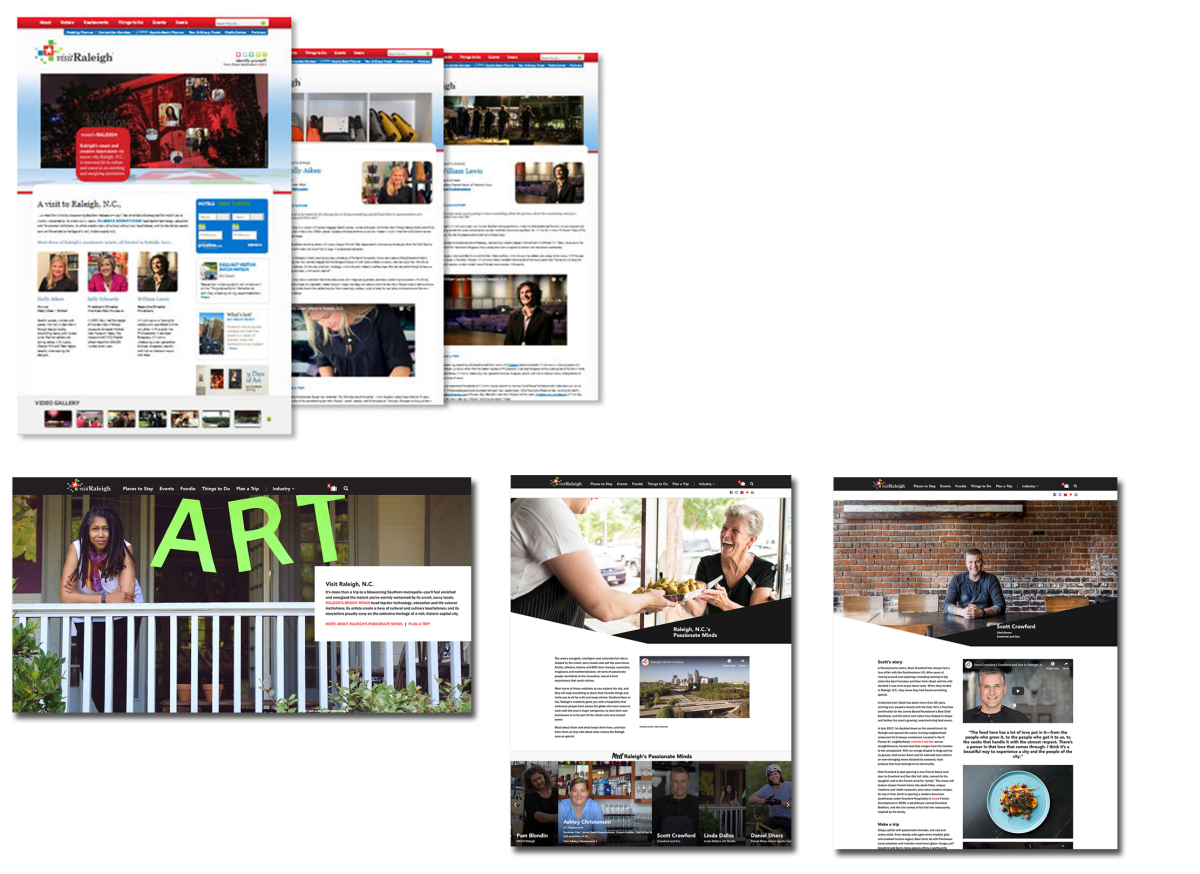 Print advertising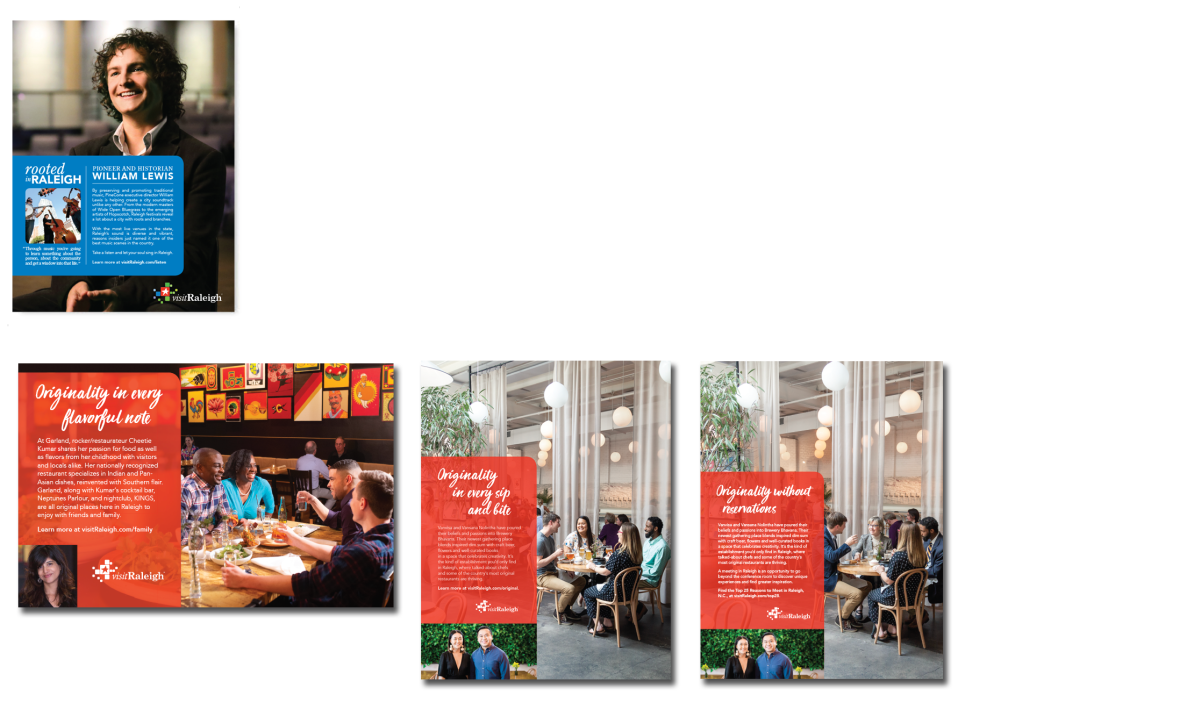 Print advertising (GRSA)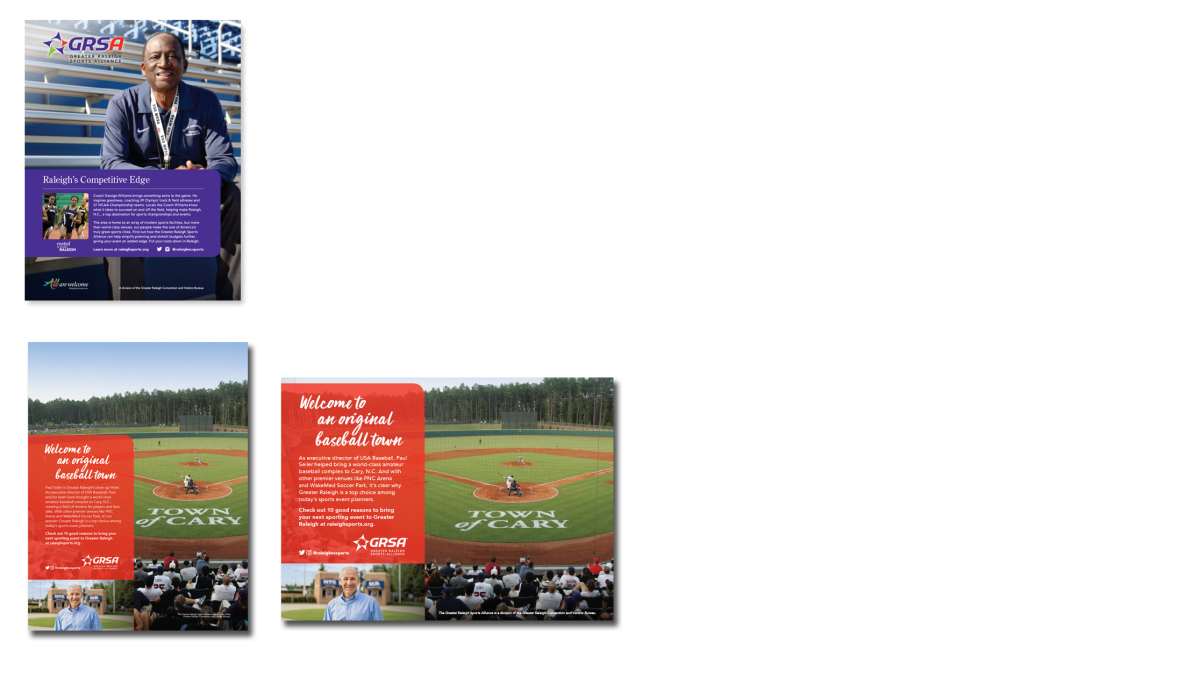 Video

 
Trade shows
The Sales team has given thousands of many locally-made promotional products at trade shows and appointments with meeting planners. Each client gift is presented with a visitRaleigh-brand card introducing the product creator and telling his or her individual "Rooted in Raleigh" story, tying directly into the destination brand.