Sales

Sales performance
The Sales team produced 237 definite bookings that generated 101,176 total room-nights for Wake County. The direct economic impact of this business totaled more than $64.5 million. These bookings surpassed the team's goals for the year.
Notable bookings included: 
Business development and local connection leveraging
Successfully strategized for prospects that met the targeting guidelines of the Wake County Destination Strategic Plan (DSP). The team utilized a variety of tools to leverage the power and influence of association board and committee members who live in our community in an effort to advocate for state, regional, national and international association meetings to select Raleigh, N.C.
 
Partner engagement
Strategic focus on maintaining and developing relationships with partners. Implemented targeted engagement for full-service meeting hotels, including:
Hotel visits in all meeting districts
Tradeshow partnerships
Participating in hosted events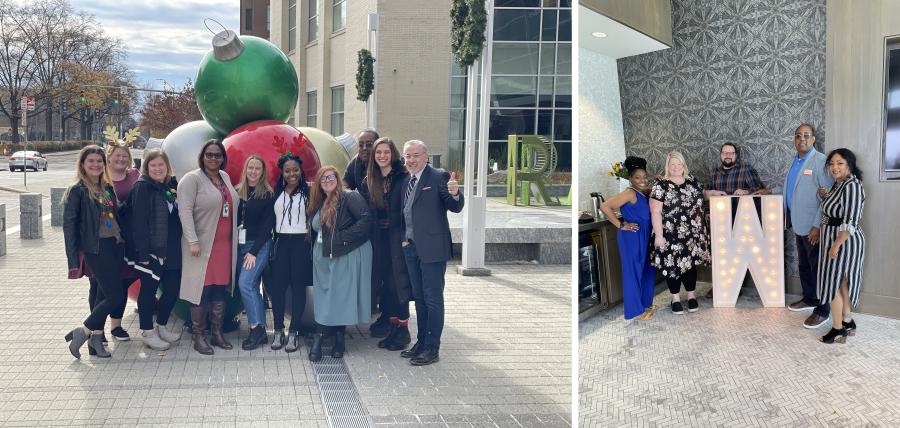 Tradeshows and events  
Promoted Wake County at 211+ industry tradeshows and events, with exposure to planners in the Midwest, Mid-Atlantic, Northeast and Southeast regions.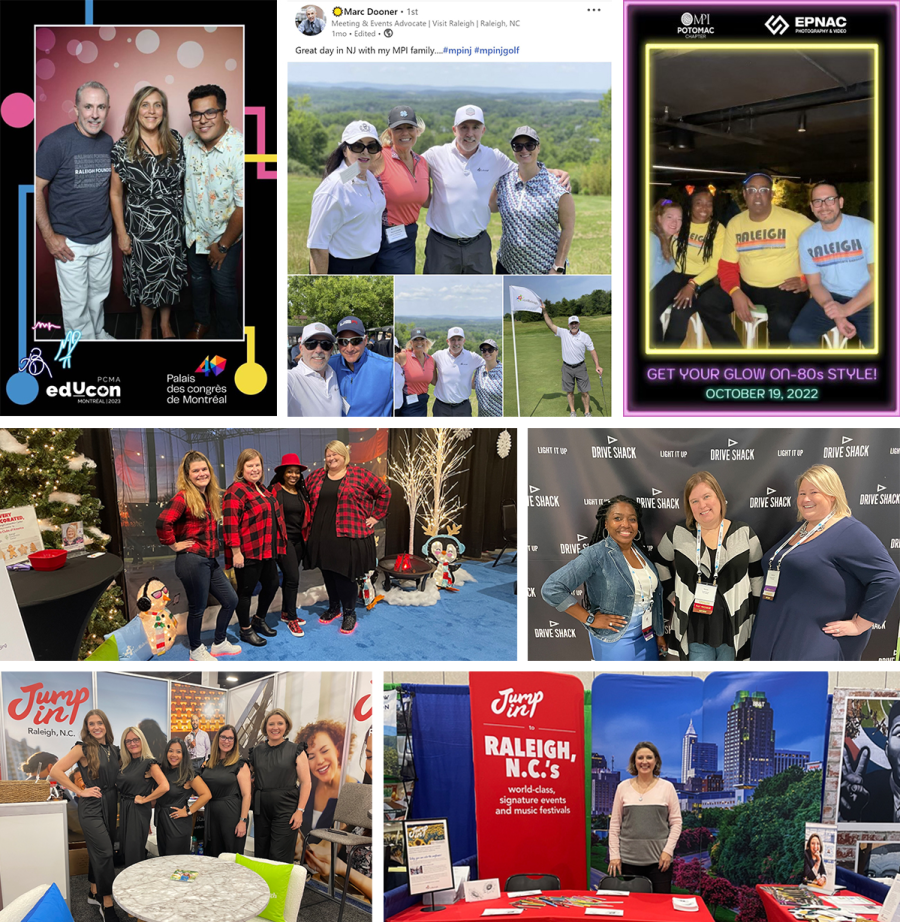 Destination site visits  
Executed 46 personalized site visits with meeting professionals. The combined organizations' potential return on investment represented an impact of 42,576 room-nights and $18 million in economic impact.
 
Signature client events
Hosted client events to showcase our destination to leaders and meeting professionals who have the potential to influence organizations to host their meetings in Raleigh, N.C., including:
Visit Raleigh Meeting Professionals Summit in Raleigh, N.C.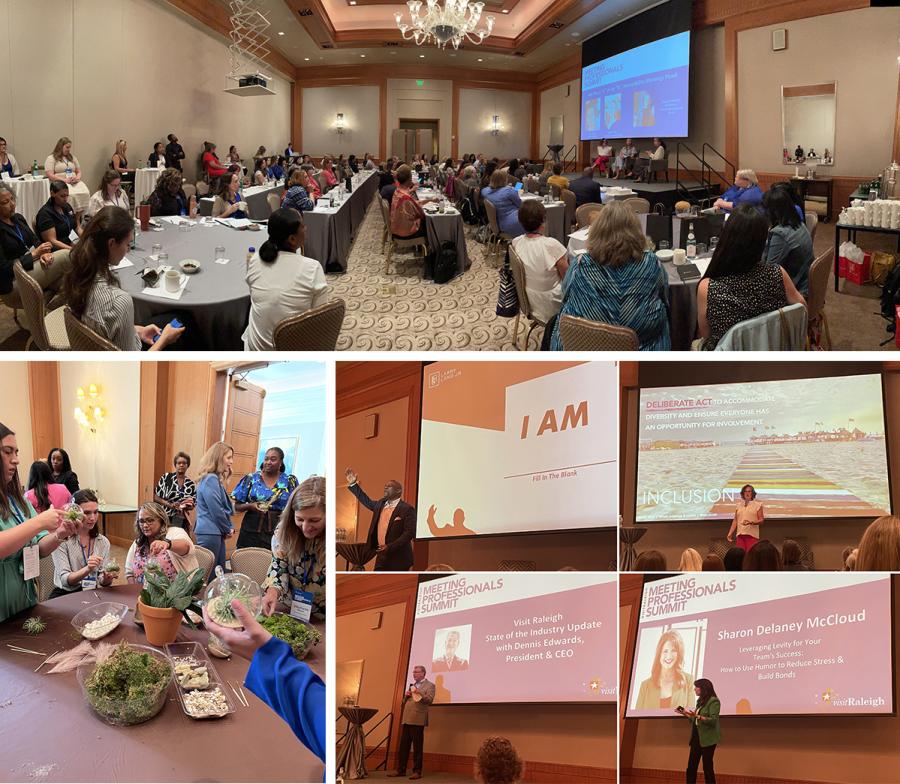 2023 NHL Stadium Series™ Raleigh Experience and FAM in Raleigh, N.C.
Visit Raleigh "Suite" Hockey Experience hosted by the Centennial Authority
Six In The City: A Southern BBQ Experience in Washington, D.C.
Inaugural Six In The City: A Southern BBQ Experience in Chicago, Ill.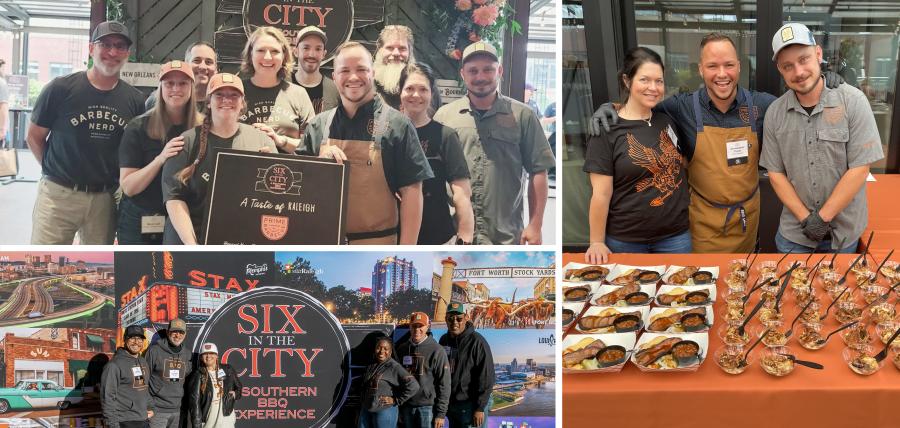 "Baseball, Rooftops and Raleigh" at a Chicago Cubs game at Wrigley Rooftop, Chicago, Ill.
Carolina Hurricanes hockey experiences in Washington, D.C., and Raleigh, N.C.
Congressional Black Caucus Event in Washington, D.C.
 
Industry leadership
Served on boards and committees in many key industry associations to position the Greater Raleigh CVB and its Sales team as leaders with influence. Organizations include:
Eight Meeting Professionals International (MPI) chapters 
Seven chapters of Professional Convention Management Association
National Coalition of Black Meeting Professionals
American Society of Association Executives
Association Forum 
Association Executives of N.C. 
International Association of Exhibitions and Events 
Society of Government Meeting Professionals  
N.C. Society of Government Meeting Professionals 
MPI Global
Association of Meeting Professionals 
Raleigh Chamber's Young Professionals Network
CVB Reps
 
Intellectual capital  
Sales team members served as educators, panelists, speakers or moderators at the following industry events: 
Simpleview: "MINT+ Sales Proactivity: Stay Ready, So You Don't Have to Get Ready" (virtual)  
MPI Global: "Human Trafficking: What to Know and Avoid to Make a Great Impact"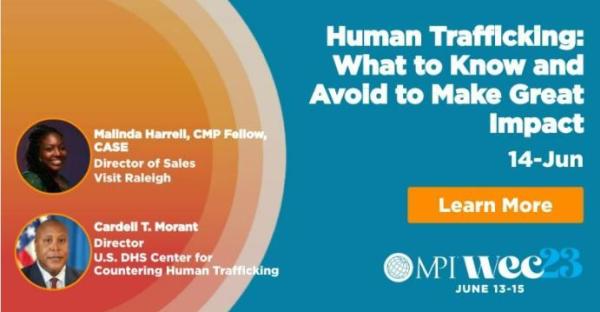 MPI Potomac Chapter e2 Educational Experience: "Your Role in the Fight Against Human Trafficking"
Global Meetings Industry Day: Anti-Human Trafficking Message statement
Certified Meeting Management Special Topic: Anti-Human Trafficking  
Georgia Society of Association Executives: Annual Meeting trends
MPI Carolinas Chapter (MPI-CC): "Event and Meeting Design Trends You Need to Know for 2023 and Beyond!"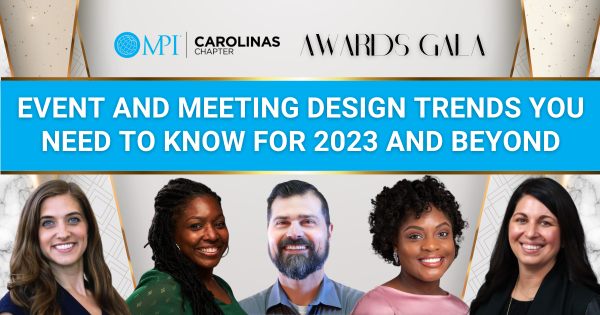 Industry recognition and published articles
Kathryn Short
MPI-CC Volunteer of the Year Award
The Volunteer of the Year Award is presented to an MPI-CC member who has consistently and significantly contributed to the chapter and has volunteered their services to the chapter in the current year. Their active dedication, enthusiasm and numerous hours of volunteerism have demonstrated unparalleled commitment to the advancement of the chapter.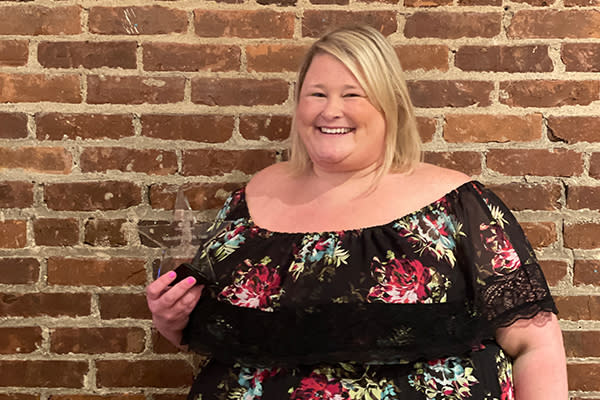 Loretta Yingling, CMP 
MPI Chicago Area Chapter (MPI-CAC) Hall of Fame Organization Award 
The MPI-CAC Hall of Fame consists of esteemed members and organizations that have made significant contributions to the awareness, professionalism and growth of the meetings industry and the chapter specifically. Each year, the chapter may select an individual inductee or organization into the MPI-CAC Hall of Fame. Inductees will have served in a leadership capacity or will have shared their time, talent or resources with MPI. Nominees are considered for professional experience, involvement in MPI (either locally or internationally), industry engagement, community service and recognition by their peers.
Malinda Harrell, CMP Fellow, CASE 
Certified Meeting Professional Fellow (CMP Fellow)
The CMP Fellows distinguishes and celebrates Certified Meeting Professionals (CMPs) who have made a long-standing commitment to excellence, experience and education. Attaining the Fellows designation is a testament to one's commitment to the profession, the CMP community and loyalty to one's peers, in service to the global business events industry. CMP Fellows have chosen to dedicate their personal and professional time, energy and passion to support the community and the industry. The CMP Fellow designation celebrates that depth of commitment and creates an opportunity for enriching and engaging experiences, including peer networking and mentoring.
Malinda contributed to:
MPI Onsite Daily publication at the MPI World Education Congress
MPI Global Chapter Leader Newsletter (contributed monthly)
Nicole Keshler 
The Meeting Professional (an MPI publication) "Internationals Women's Day" cover and article on the MPI Women Community