Food Truck Rodeos in Raleigh, N.C.
It's safe to say Raleigh, N.C., knows a thing or two about food trucks. What started as a novel trend seemingly just a handful of years ago has now exploded and become an integral part of the foodie and cultural experience in the City of Oaks.
Nearly 100 food trucks regularly stake out parking spots and open up their windows to serve customers in the Raleigh area. You'll find food trucks outside museums, breweries, art galleries, music venues, office buildings, parks and anywhere else you can think of where hungry people congregate.
 
Occasionally, maybe a dozen or so times per year, the streets get shut down or a park is taken over for the ultimate foodie event—a food truck rodeo.
These gatherings of food trucks—anywhere from five to 55 sandwich-slinging and pizza pie-making trucks converging in one spot—can draw thousands of visitors looking for unique foods and planning to put their taste buds to the test. Nowhere else can you find buttery lobster rolls, whipped-cream-topped Belgian waffles, mouth-watering barbecue sandwiches, over-the-top ice cream concoctions, sausage-stuffed baguettes and way, way more all in one location.
One of the biggest food truck events in the Southeast, the Downtown Raleigh Food Truck Rodeo (pictured in the header) takes place four times per year and lines up food trucks as far as you can see—literally. Spanning nearly a half-mile and 11 city blocks in the city's center, the family-friendly event has turned into four of the most-anticipated days of the year for many.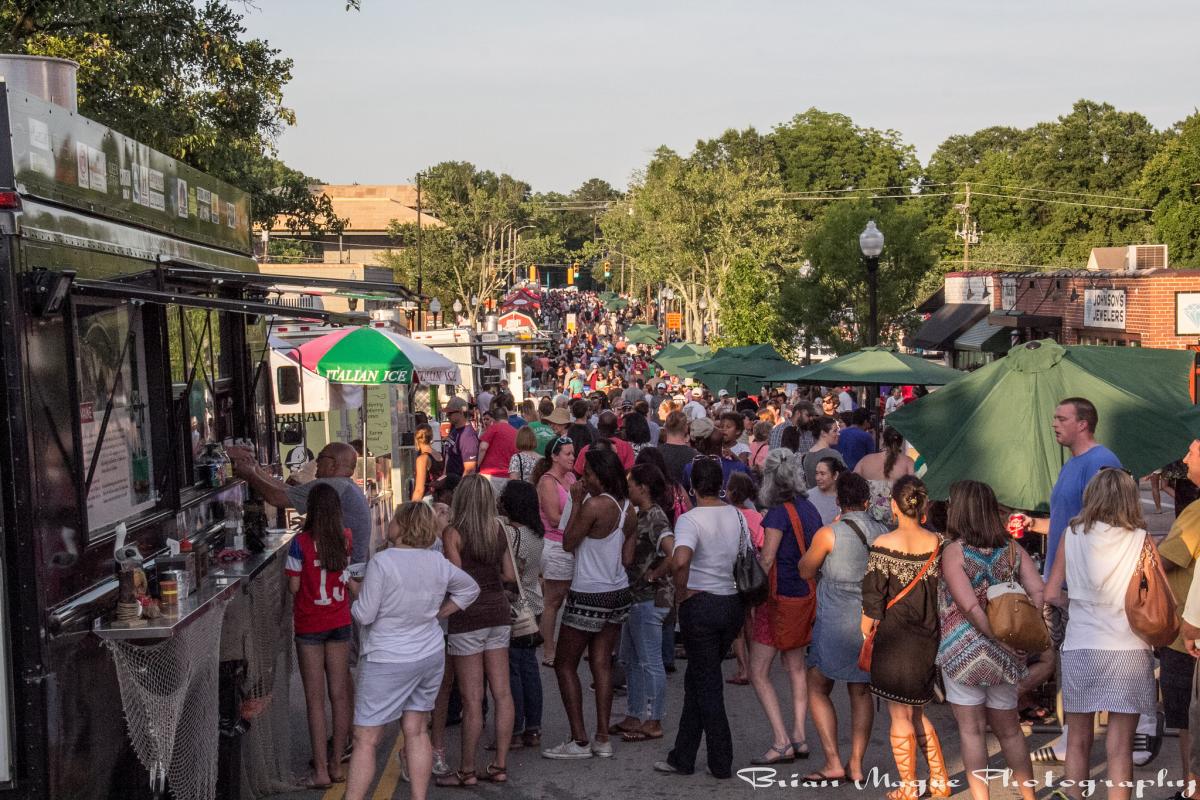 In Cary, the Downtown Chowdown is a twice-per-year event that lines up nearly 30 trucks in the fast-growing downtown area. An accompaniment of live music and local beer and wine vendors on hand makes these events a huge hit.
There's always something food truck-related happening in the area, and while the best way to keep up with these on-the-move eateries is often on social media (you can follow @visitRaleigh on Twitter, by the way), we'll list upcoming food truck rodeos here to help you stay in the know.