Things to Do in Zebulon, N.C.

America's favorite pastime
Head to the ballpark and root for the home team throughout spring and summer at Five County Stadium as the Carolina Mudcats—Low-A affiliate of Major League Baseball's Milwaukee Brewers—take to the diamond. 
Disc golf!
Try your hand at 18-hole disc golf at the Zebulon Community Park's disc golf course. The course is one of N.C.'s best, with a 57 par, 6,439 ft. and moderately hilly and woody (remember to bring your discs!).
Shop downtown
Check out Mona's Mintage Scroungeporium, a funky shop with gifts, jewelry, accessories and apparel, plus, in true scrounge style, upcycled items, furniture, art and vintage items. Twenty-five perfect of every purchase is donated to dog and animal rescues. And brides-to-be will want to visit Simply Blush Bridal, offering a hand-selected, unique mix of wedding dresses that meet every taste and budget. 
World-class bagpipes
A notable and interesting place to visit in downtown Zebulon—whether you're a musician or not—is the world-class MacLellan Bigpipes, the only bagpipe manufacturer in North America.
Notable drinks
A popular spot since opening in spring 2021, Olde Raleigh Distillery (pictured below) is a family-owned distillery with event space and a tasting room with a full bar and small-batch bourbon. Look out for tasting tours! Lick Life Spirits is another craft distillery in Zebulon, with bourbons, whiskeys and moonshine. You can also grab beverages at The Fall Line and Mythic Brewing Taproom.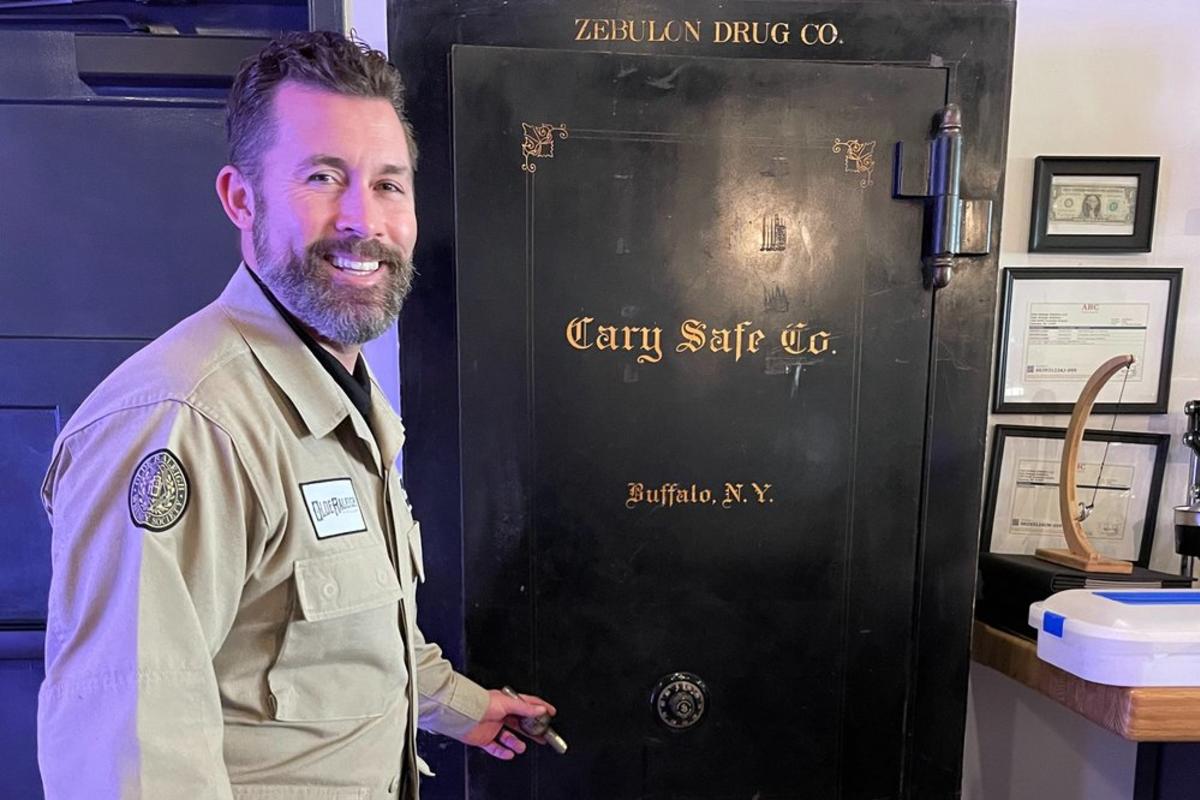 Hit the parks
Visitors and kids can also be active at one of the six community parks: Community Park, Whitley Park, Little River Park, Gill Street Park or Wakelon and Zebulon Elementary Park.
History and art
Tour the Zebulon Town Hall, a beautiful, 100-year-old building hosting the work of local artists.
Southern breakfast
Fuel up for the day with a big Southern breakfast at McLean's Ole Time Cafe, family-owned and -operated since 1956.
Hit the green
Zebulon Country Club offers 18 holes to challenge golfers of most skill levels.
 
Carolina Mudcats photo: Ted Richardson