Raleigh, N.C., Pride
No matter what you love, or who you love, you'll appreciate the way Raleigh's smart and savvy locals have embraced a new-fashioned vision for their historic capital area. A community that's modern by nature—home to students, professors and a young workforce in the tech and science sectors—Raleigh is passionate about the fun, lively and welcoming vibe that artists, entrepreneurs and innovators have created for all to enjoy. Endless nightlife spots, gay and lesbian bars and clubs and authentic, handcrafted experiences are ready to be discovered by LGBTQ visitors.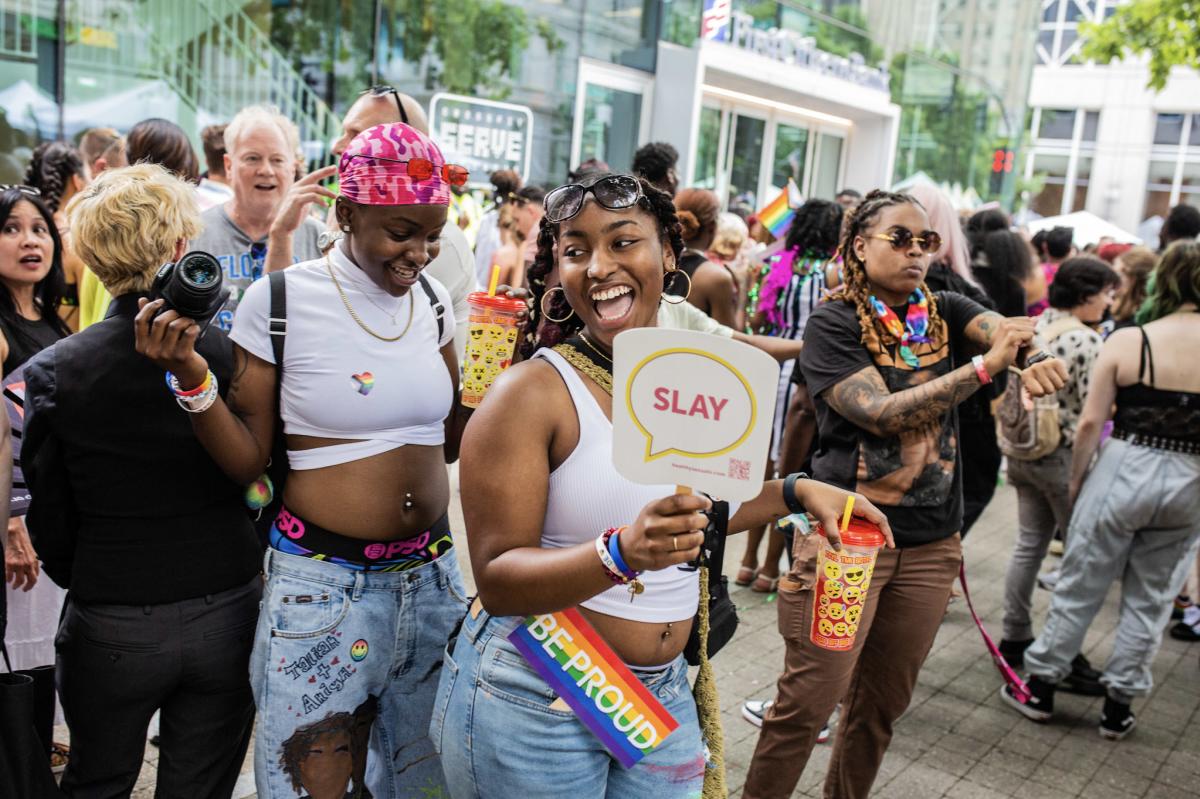 Invigorate your senses by sampling the many flavors of cutting-edge cuisine enhanced by artisan craft brews and spirits. Get your toes tapping to the sounds of emerging music and bands. Discover gifts and treasures from local boutiques. Join in on family-friendly activities and events where Raleigh's people and culture are celebrated. And, broaden your horizons through an enticing array of visual and performing arts events.


Celebrations
Several times a year, the Raleigh area especially shows its LGBTQ pride through big events.
PrideLife Expo 2024
Harmony's PrideLife Expo will bring together LGBTQ-owned and LGBTQ-allied companies, government and community agencies and nonprofits to showcase their services and support for the LGBT+ community. Harmony expects more than 5,000 attendees and 200 exhibitors on April 6, 2024, at the Raleigh Convention Center! Learn more
Raleigh Pride
Join the City of Oaks each June for a month-long, city-wide celebration dedicated to highlighting diverse events that contribute to the texture of our LGBTQ community! Visit RaleighPrideNC.com or follow @raleighpridenc on Instagram as festivities are planned.
Out! Raleigh Pride
Out! Raleigh Pride is the area's annual, family-friendly street festival that celebrates the LGBTQ community and its allies. Organized each year by the LGBT Center of Raleigh, the festival's speakers, performers and vendors (and a Kids Zone) bring a day of fun and family to downtown Raleigh's Fayetteville Street district.
Crape Myrtle Festival (CMF)
The CMF is one of the nation's oldest ongoing AIDS fundraisers which aims to encourage and promote the development of services for persons living with HIV, additionally, to raise money to provide financial assistance, outreach and education to realized needs within the local LGBTQ community. CMF's fundraiser and gala each July honors these accomplishments through grand celebration.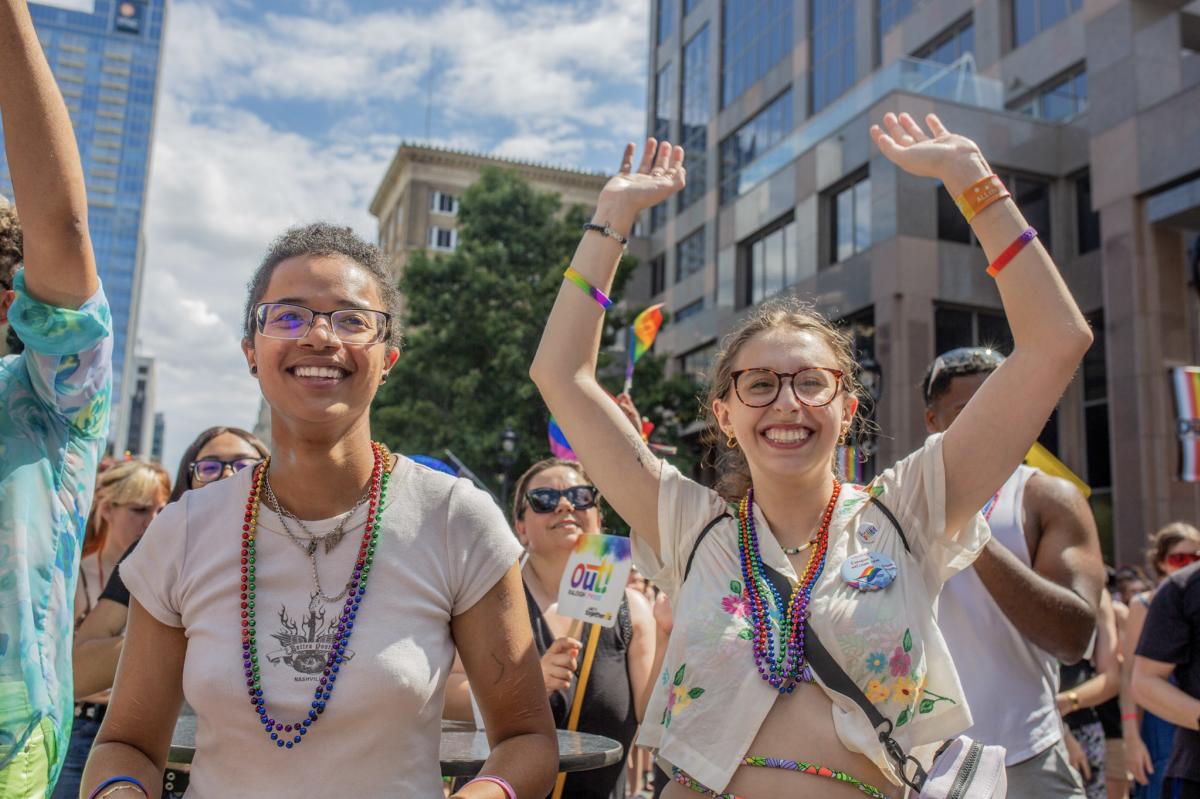 LGBTQ-welcoming hotels
Where you stay is just as important as what you do while you're here. It's got to fit your style, your location and of course, your budget. That's why you'll find 160-plus options in Raleigh, N.C. And at hotels registered through Visit Raleigh's LGBTQ-Welcoming Hotels Program, you can relax in the certainty that your expectations will be met.
 
A Welcome to All
From our buzzing nightlife, enticing arts and entertainment, world-class shopping districts, exciting outdoor recreation and professional sports and abundance of luxury and upscale hotels, Raleigh offers a lot to see and do and extends a welcome to all visitors with open hearts, the desire to meet your needs and help you discover your own Raleigh story.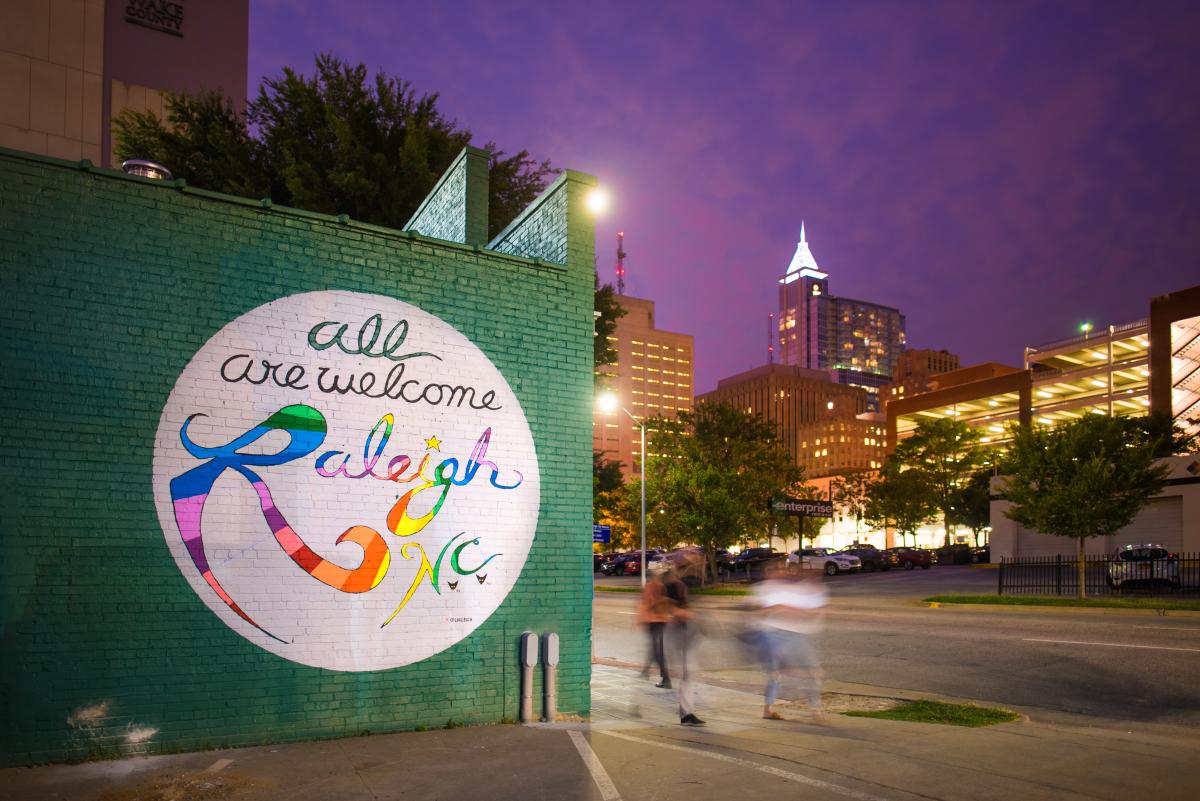 Out! Raleigh Pride photos, Keenan Hairston