Raleigh, N.C., Evergreen Story Ideas
Looking for ideas for evergreen stories for your audiences? Check out the list below!

Carolina BBQ
N.C. is known as the Cradle of 'Cue, and as any good North Carolinian will tell you, it's a polarizing topic. Eastern or Western styles are your choices, each with its own distinct flavors and cuts of pork. Eastern-style is a vinegar-based sauce, and the whole hog is used, whereas in the west, pitmasters use only the shoulder and add ketchup to the sauce.
At The Pit in downtown Raleigh, Pitmaster Darrell Brown uses all-natural, hormone-free pigs bred in N.C. to create traditional Southern favorites in the upscale (yes, white tablecloth) eatery with an extensive wine selection. If local landmark restaurants are more your style, sit at the counter at Clyde Cooper's BBQ and see what all the fuss has been about since 1938. In early 2021, renowned fourth-generation pitmaster and James Beard Award semifinalist Sam Jones, known for whole hog barbecue that's served with sweet coleslaw and a generous portion of cornbread, opened a restaurant in downtown Raleigh.
Artisanal chocolates
The Raleigh area is gaining notoriety for its bevy of artisanal chocolate makers. Currently, the area has more than five specialty chocolatiers, in which two have storefronts that visitors can see and learn about the process. Escazu Artisanal Chocolates' staff were the first true, bean-to-bar chocolate makers in the Raleigh area and one of the first few in the entire country. Escazu sorts, winnows and grinds cacao beans to bring out the complexity of flavors. The chocolate is then aged and tempered in antique machines before becoming flavors like Beaufort Sea Salt or Grapefruit Bacon.
The newest shop on the block is Videri Chocolate Factory, located in downtown Raleigh's Warehouse District. Videri focuses on teaching the process of how bean-to-bar chocolate is made and has a nice display area where visitors can see the process in action.
Totally-Raleigh festivals and events
The Raleigh area offers good, old-fashioned, Southern charm, but we can also turn on our flair for the unexpected. A road race of five miles may not seem like a big deal to dedicated runners, but when you stop in the middle to eat a dozen Krispy Kreme doughnuts and then finish the last two-and-a-half miles, it adds more of a challenge. More than 7,500 runners participate in the Krispy Kreme Challenge each Feb., and when you do the math, that equals more than 90,000 doughnuts.
The North Carolina Museum of Natural Sciences can lay claim to the largest, single-day bug event in the country. BugFest is a celebration of all things buggy and happens each Sept. Featuring events like the Roachingham 500 and Café Insecta, where local chefs cook up some tasty treats featuring—you guessed it—bugs, this festival offers educational programming, music, entertainment, displays and exhibits, which makes it a family favorite.
The most music
When you think of well-known musical destinations, cities Nashville or Austin come to mind, right? Well, Raleigh is well on its way to becoming a major stop for music fans. Raleigh has more live music than any other destination in N.C.! Major venues like Coast Credit Union Music Park at Walnut Creek and smaller concert venues like Lincoln Theatre and The Pour House Music Hall & Record Shop welcome musicians of all styles and genres, almost on a near-nightly basis. Hopscotch Music Festival is a hit in downtown Raleigh each Sept. And J. Cole's massive Dreamville Festival takes over Dorothea Dix Park in the spring.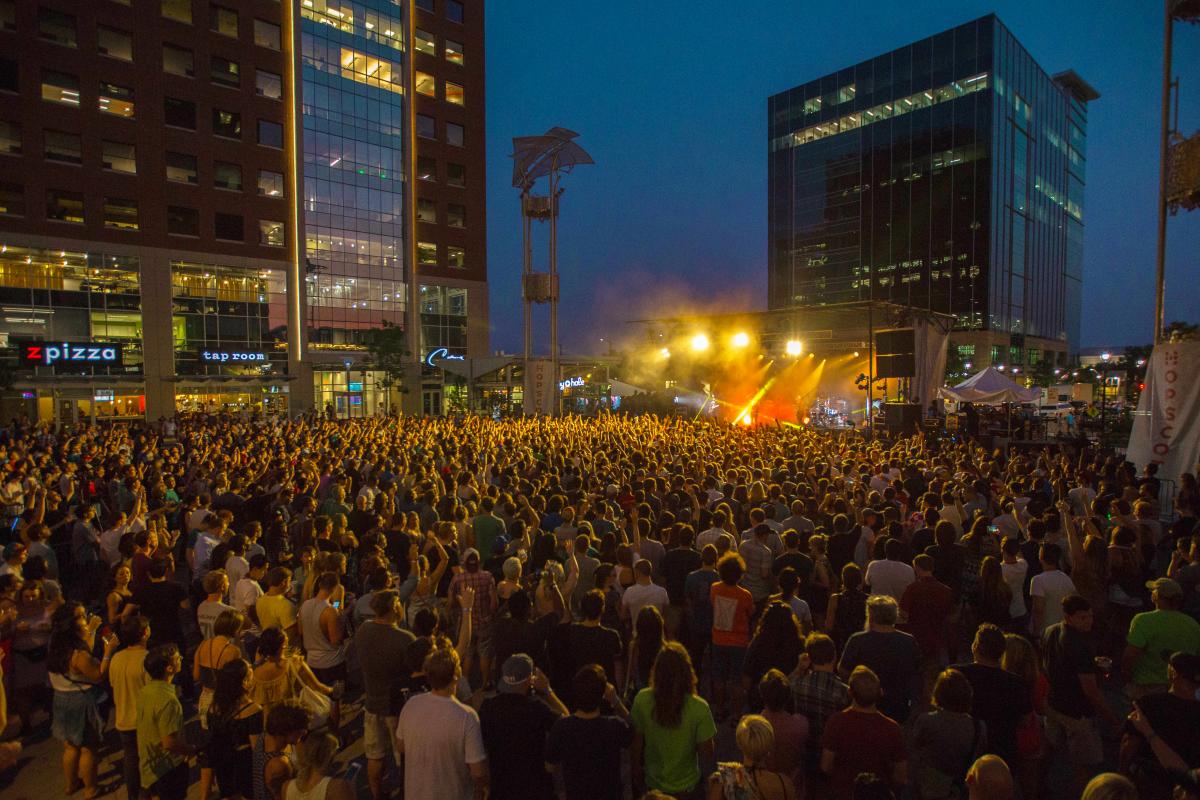 Fashion-forward destination
Who needs Milan, Paris or New York when the Raleigh area has a progressive fashion scene with many designers making a name for themselves on a national stage? North Carolina State University has one of the best textile design schools in the country. Try on a pair of Raleigh Denim jeans, handmade using N.C. textiles; shop jewelry, bags and more at Designed For Joy, which provides women in crisis with stability through immediate employment and support, removing the stigma of vulnerability.
Craft breweries
More than 30+ local breweries have popped up in the Raleigh area. Take your own brewery tour with the Raleigh Beer Trail. Many of the breweries will provide free tours to visitors so you can learn the difference between beers like porters and doppelbocks and sound like the beer connoisseur you plan to be for the future.
Unexpected places to scuba dive
Really? Scuba diving in the Piedmont of N.C.? It's true—Fantasy Lake Adventure Park in Rolesville is a former rock quarry that has become a haven for scuba divers. It has become the largest scuba diving park on the East Coast, and its 100-acre scenic environment is carefully landscaped and maintained.
Carolina basketball
In the region, and certainly in the Raleigh area, basketball is a way of life. There are 12 traditional universities and colleges in Wake County, and UNC Chapel Hill and Duke University are only about 30 minutes away. With three powerhouse basketball schools, we are one of the best regions in the country for college basketball—some joke that March Madness is a holiday in our area.