The 10 Most Essential Free Attractions to Visit in Raleigh, N.C.
Tuesday, March 29, 2022, 8am by visitRaleigh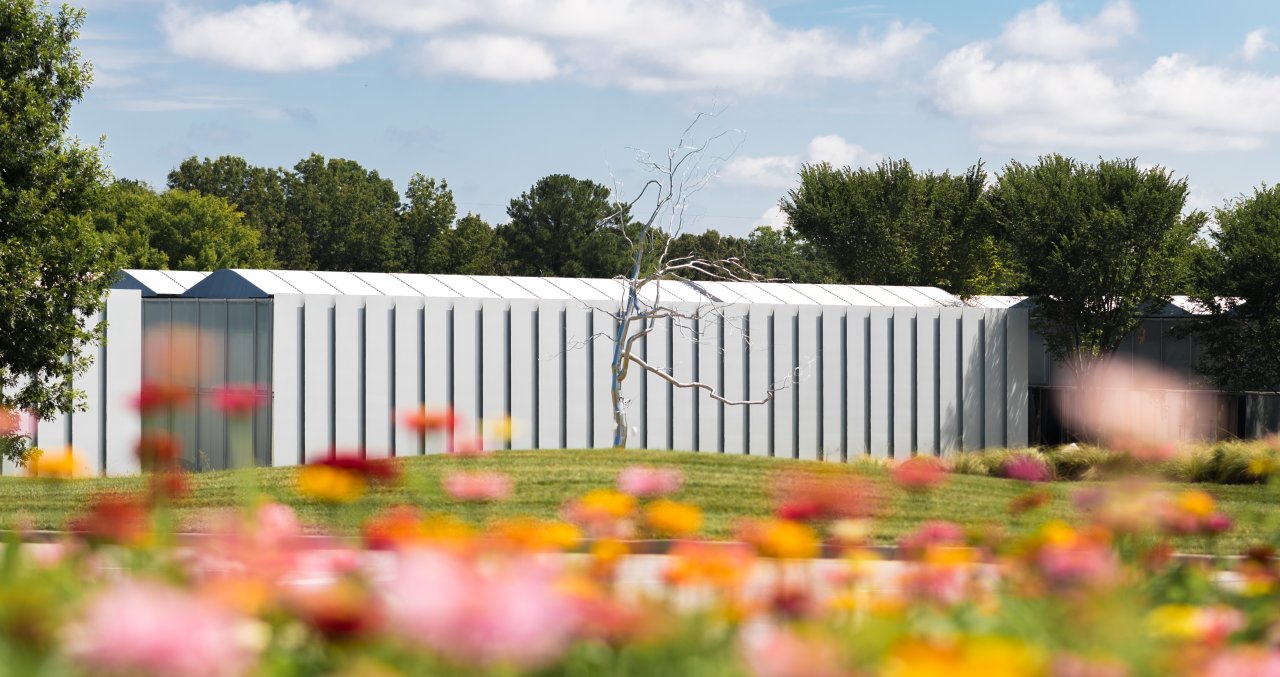 Often dubbed the "Smithsonian of the South" thanks to an abundance of free museums, historic attractions and educational institutions, Raleigh, N.C., has long been known as a budget-friendly family getaway destination for those in the Tar Heel State and beyond (Southern Living named the City of Oaks one of the seven best affordable Southern destinations for travel in 2022). The attractions below are a perfect place to start in checking the Raleigh area's standout attractions off your must-visit list!
One of the most cherished indoor and outdoor spaces in all of Raleigh, the North Carolina Museum of Art is one of the premier visual arts museums of the South. Aside from two buildings filled with galleries, educational studios and special exhibitions, the museum's 164-acre outdoor park is the biggest of its kind in America, featuring walking trails, flexible seating and event spaces, a bikeshare station and an amphitheater that hosts live music and movies in the warmer months.
Permanent collections at the museum include ancient Egyptian artifacts, renowned European Old Master paintings, African and Judaic works of art and innovative contemporary art. In the West Building you'll find the Southeast's largest collection of sculpture by Auguste Rodin, the museum store and Sip Coffee Bar and Café.
Also recommended: CAM Raleigh; Artspace
Located in what was originally the exact middle of Raleigh, this National Historic Landmark was first built in 1796. A catastrophic fire destroyed the building in 1831, and the building that stands today was completed in 1840. Today, the governor, lieutenant governor and their staffs occupy offices on-site, and the building continues to be used for official state business, including bill signings, press conferences and historic commemorations.
Each year, more than 100,000 visitors take part in free tours, educational programs and events at the Capitol in downtown Raleigh.
Also recommended: City of Raleigh Museum (COR Musuem); Pope House Museum; Joel Lane Museum House; Historic Oakwood Cemetery
The North Carolina Museum of Natural Sciences delights, entertains and educates nearly a million visitors per year with fascinating exhibits, both featured and permanent, about the natural world. The museum's four floors are divided into two parts—the Nature Exploration Center (where you'll find the Terror of the South) and the Nature Research Center, an unmistakable architectural icon that opened to much fanfare a decade ago. Exhibits range from detailed dioramas to actual ecosystems with living animals—all of which can be explored through various self-guided tours.
The museum also hosts lectures, discussions, classes, live scientific programs and more. Visitors can enjoy family-friendly, educational movies inside the SECU Daily Planet—a 70-foot diameter globe that doubles as a three-story theater—and immerse themselves in 3D movie showings in the WRAL 3D Theater located in the Nature Exploration Center.
Good eats nearby: Garland; Centro; Element Gastropub; Taverna Agora
At a whopping 308 acres in the heart of downtown Raleigh, Dorothea Dix Park offers beautiful rolling hills, huge shade trees and top-notch views of the city skyline. Open to the public from dawn to dusk, the park plays host to a range of outdoor activities—sunset watching, hammocking, bike riding, soccer matches, picnics, yoga and more (including a schedule of regularly held events and festivals). 
Date-night add-ons: Vita Vite; Wine and Design; Barcelona Wine Bar; The Haymaker
Established in 1887 and designated as the first public park in N.C., Pullen Park sits nestled between downtown Raleigh and the campus of North Carolina State University. Among the world's oldest amusement parks, Pullen is known for terrific recreational opportunities, particularly for kids and families. The park includes an operating carousel built in 1911, a miniature train you can ride through the park, pedal boats to move around Lake Howell, plus tennis courts, baseball and softball fields, an arts center and an innovative performing arts venue, Theatre In The Park (Ira David Wood III Pullen Park Theatre).
More family-friendly attractions: John Chavis Memorial Park and Community Center; Historic Oak View County Park; Carolina Mudcats; Page-Walker Arts and History Center
The North Carolina Museum of History showcases more than 14,000 years and 150,000 artifacts of state history, from native inhabitants to the 20th century. Dozens of exhibits on display focus on a variety of eras in state history, and there are always new exhibits to explore (don't forget to take a special trip to the third floor, home of the North Carolina Sports Hall of Fame).
The museum's permanent exhibit, The Story of North Carolina, holds amazing artifacts, multimedia presentations, dioramas and interactive features, along with two, full-size historic houses and many recreated environments. Notable artifacts include recovered items from the Queen Anne's Revenge, Civil War flags and weapons, a replica of the 1903 Wright Flyer and a lunch counter from a 1960 Salisbury, N.C., sit-in during the American civil rights movement.
Places to stay near downtown Raleigh: Heights House Hotel; AC Hotel Raleigh Downtown; Origin Raleigh; Aloft Raleigh; The StateView Hotel
One of N.C.'s most-visited state parks, William B. Umstead State Park remains a peaceful getaway thanks to its sheer size—more than 5,000 acres of forest, trails and lakes sit on the edge of Raleigh, Cary and Morrisville. With 13 miles of multi-use trails that follow a series of rolling hills (perfect for horseback riding, jogging and cycling) and 22 miles of dedicated hiking trails, this is a must-hit destination for outdoor enthusiasts. Pro tip: Begin your spring afternoon stroll at the park's entrance off of U.S. 70 and then head to the nearby Lonerider Brewing Company to toast to good weather and good times with a Shotgun Betty hefeweizen!
Also recommended: Hemlock Bluffs Nature Preserve; Lake Crabtree County Park; Neuse River Greenway Trail
Stroll through 10 acres of floral beauty at this nationally-acclaimed garden with one of the largest and most diverse collections of landscape plants. With more than 5,000 plants collected from all over the world on display, you catch blooms any time of the year. Nearly 20 different gardens can be explored, each with a unique theme and space—a Japanese garden, a butterfly garden, a rooftop terrace filled with heat-tolerant plants and more. The arboretum is also a popular spot to host an affordable wedding (or a pretty backdrop for engagement photos, bridal portraits etc.).
Also recommended: Raleigh Municipal Rose Garden; WRAL Azalea Gardens
At the 174-acre Historic Yates Mill County Park, more than 250 years of history waits to be explored. Yates Mill, placed on the National Register of Historic Places in 1974, was restored to working order through a grassroots community effort in 2005 and today stands as the area's last operating water-powered gristmill (note that guided tours of the mill—typically offered March-Nov.—are currently on hold due to COVID). The park also features approximately three miles of hiking trails, winding through hardwood forests and using footbridges and boardwalks to cross wetland areas.
Bring the family and tackle a hike, then head just a couple hundred yards up the road to Howling Cow Creamery, a North Carolina State University-owned farm that produces some of the area's best ice cream right on site.
Also recommended: State Farmers Market, Raleigh; Moore Square Market; The Raleigh Market
Planning a trip to see the above attractions around one of Raleigh's favorite free festivals is always a good idea. A few picks to save the date for in 2022:
North Carolina 'Cuegrass Festival, April 16
Brewgaloo, April 22-23
Spring Daze Arts and Crafts Festival, April 30
Meet in the Street Festival, May 7
41st Annual Apex PeakFest, May 7
Fest in the West, May 7
Got to Be NC Festival, May 20-22
Artsplosure - The Raleigh Arts Festival, May 21-22
Raleigh's International Food Festival, June 4
Out! Raleigh Pride, June 25
Lazy Daze Arts and Crafts Festival, Aug. 27-28
IBMA Bluegrass Live! powered by PNC, Sept. 30-Oct. 1
Comments