A Guide to Raleigh, N.C.'s Neuse River Greenway Trail for Runners, Hikers and Cyclists
Tuesday, May 26, 2020, 10am by Michael Robson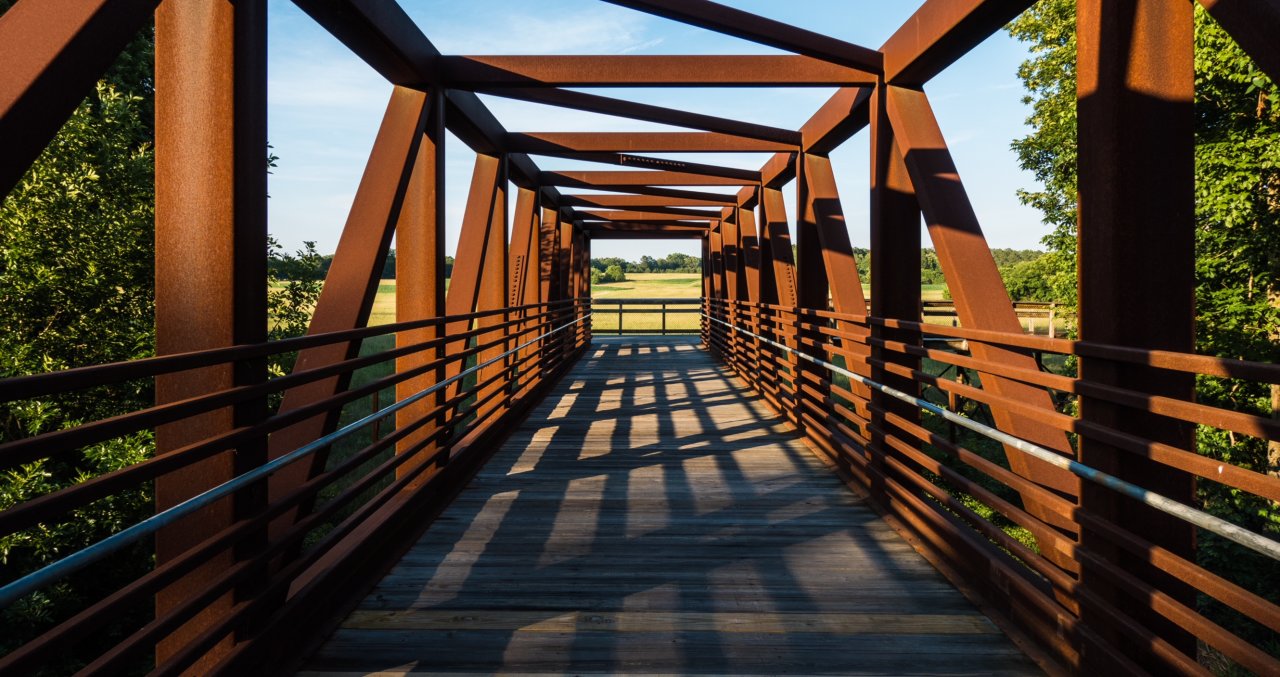 Please note: City of Raleigh parks facilities have been operating with some changes due to COVID-19. While parks, greenways and open space are open and responsible use is encouraged, restrooms, water fountains and other amenities are may be closed. Please be prepared!
---
The Neuse River Greenway Trail—a 27.5-mile paved, uninterrupted greenway that stretches from Falls Lake in North Raleigh to the Wake County line in southeast Raleigh—is a year-round haven for outdoor recreation. With views of historic sites as well as winding boardwalk areas and suspension bridges crossing over wetlands, the trail is open to joggers, walkers, runners, cyclists, roller-bladers and others. Many consider the Neuse River Greenway Trail to be the gem of the 100-plus-mile Capital Area Greenway System.
The trail—which is also an important part of the Mountains-to-Sea Trail (a 1,175-mile trek across the entire state) and the East Coast Greenway (a 3,000-mile, 15-state venture down the eastern U.S.)—completed construction in spring of 2014, opening up a huge number of possibilities for recreational users and commuters to move about the area.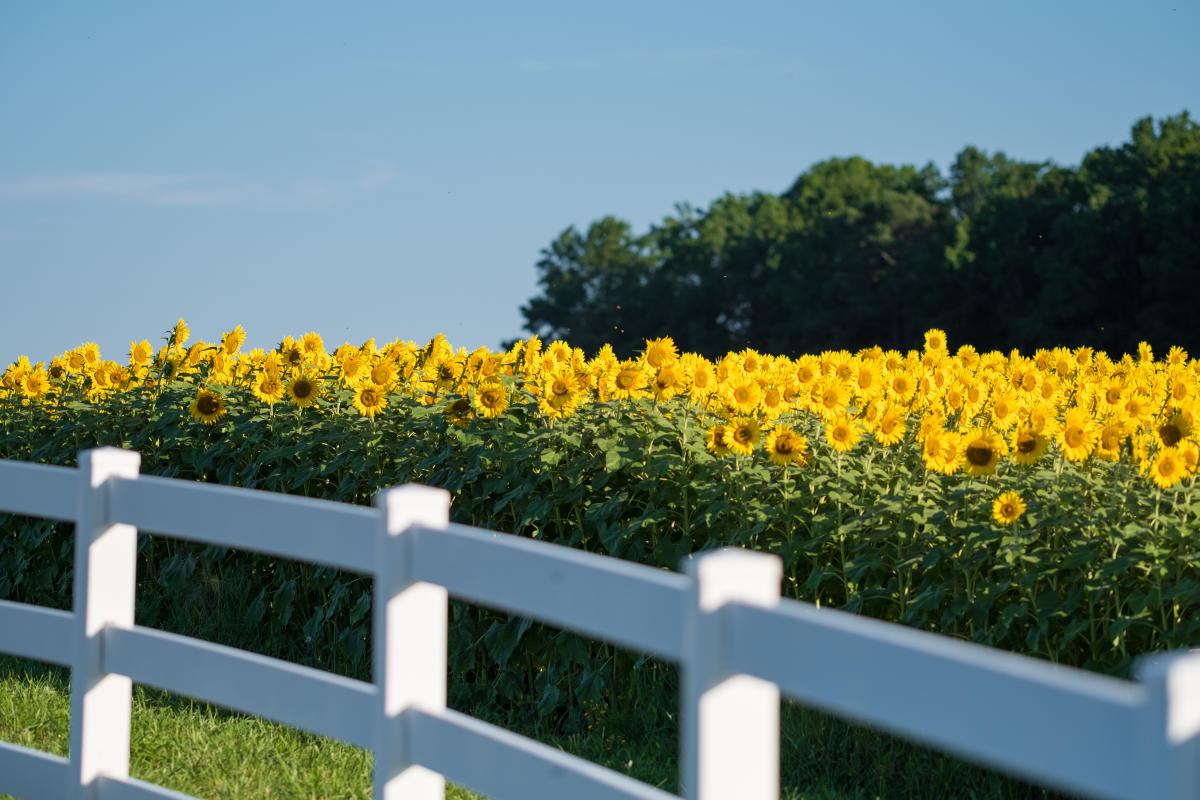 There's no shortage of starting and stopping points along the trail, but one easy access point for visitors is to begin at the Falls Lake trailhead, where The Bike Guy—a full-service bike shop with rental bikes available—sits right beside the parking lot. Heading south, you'll find lots of families, children and more foot traffic in general in the first few miles before the path clears quite a bit. From the trailhead, it's approximately eight miles of flat terrain until you reach Horseshoe Farm Nature Preserve, a 146-acre jewel of open space surrounded by some of the most scenic greenway miles in the entire area (a parking lot here is also a good option for starting a run or ride).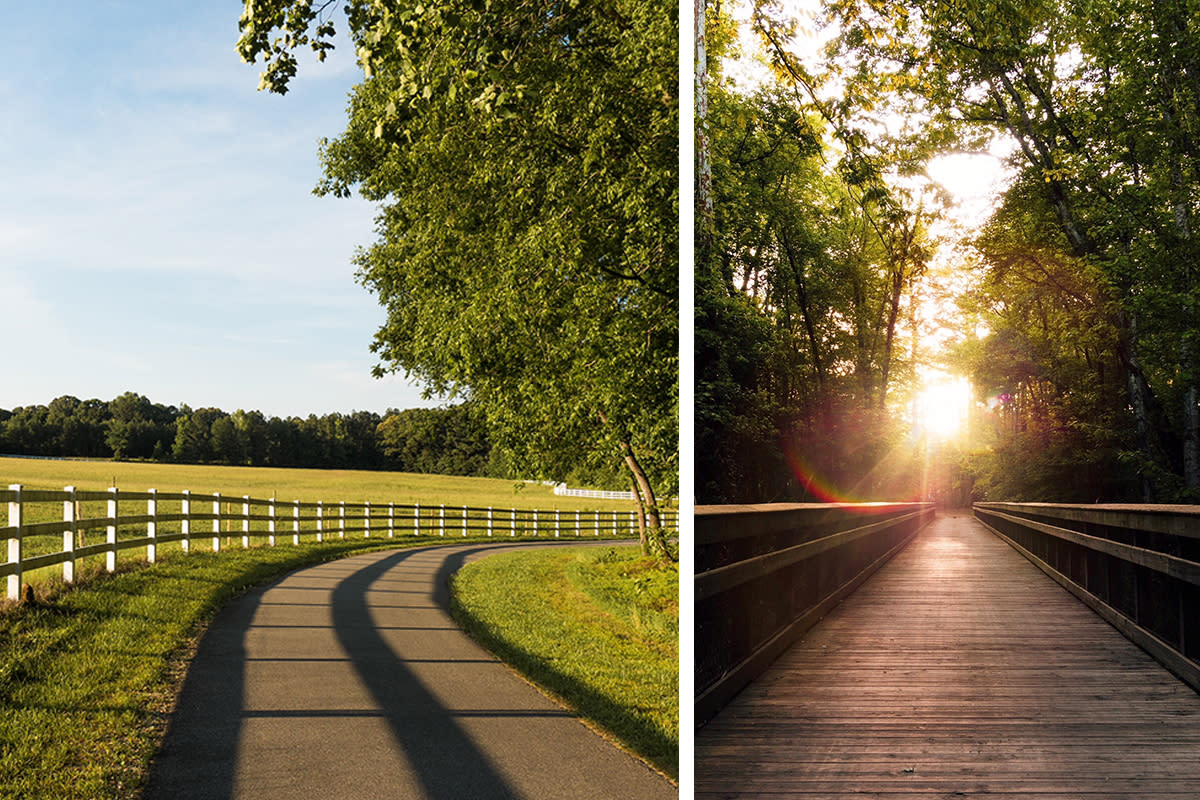 The southern portion of the trail travels through more wetlands and secluded areas and is less trafficked, but equally scenic. A good place to start is Anderson Point Park, which has plenty of parking, bathrooms and water fountains (note: heading south from this point, you may not find another place to stop for water). From here, you'll begin to find white picket fences running along wide open land and a mix of shaded and sunny portions of the trail—it's approximately 11 miles from Anderson Point Park to the southern end of the greenway, with just one or two short and small hills to compete with.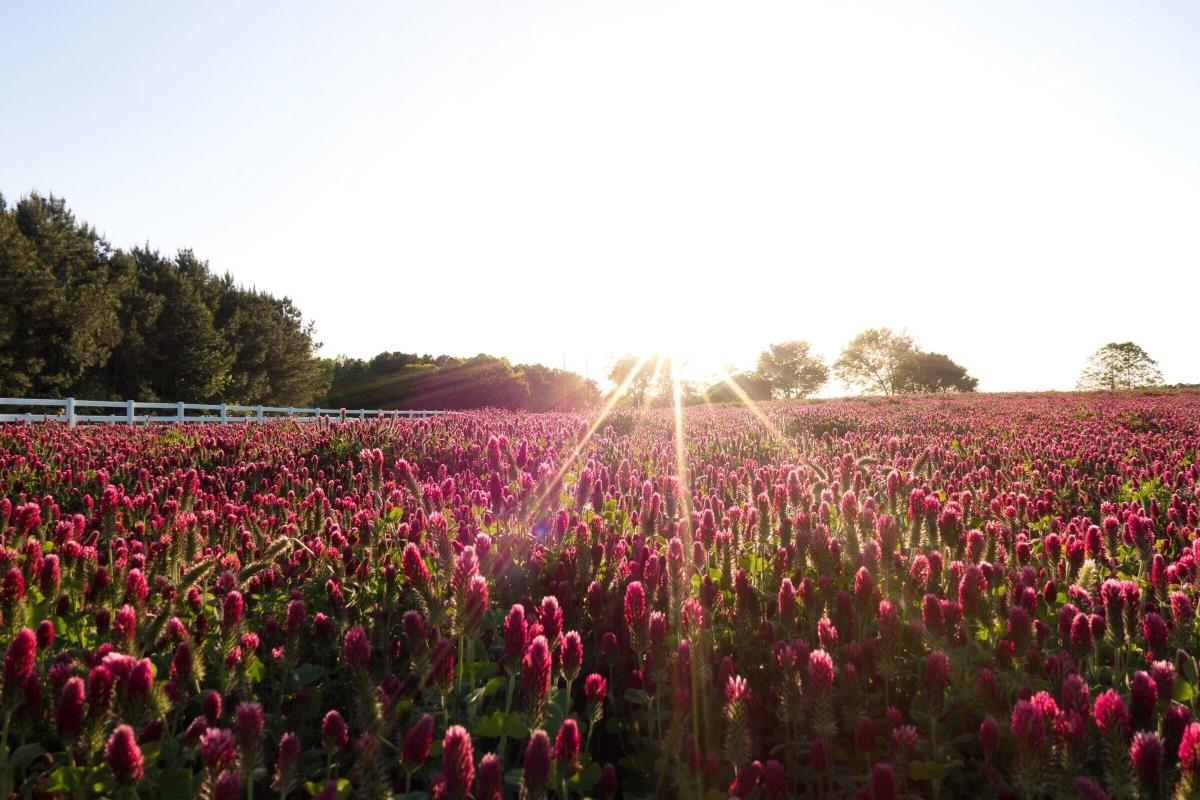 Connections to other greenways
Several other greenways in Raleigh, N.C., connect to the Neuse River Greenway Trail, allowing you to branch off and do lots more exploring.
Abbotts Creek: Located roughly three in along the Neuse River Greenway Trail, Abbotts Creek provides short and easy connections to Green Hills County Park and Durant Nature Preserve.
Crabtree Creek: Stretching 15 miles from east to west across the city, Crabtree Creek provides connections to North Hills, the North Carolina Museum of Art and more. The connection to Crabtree Creek is at Anderson Point Park, approximately 17 miles from the start of the Neuse River Greenway Trail. Update, May 2019: Crabtree Creek is currently undergoing repairs and construction and it is not possible to travel from one end to the other.
Walnut Creek: Raleigh's second longest greenway, Walnut Creek takes trail users into downtown Raleigh where it connects with Dorothea Dix Park then continues on to Lake Johnson Park. The connection to Walnut Creek is approximately 20 miles from the beginning of the Neuse River Greenway Trail, and 10 miles from the center of downtown Raleigh.
Where to park
There are lots of parking options spread throughout the 27.5-mile trail, but below are some of our favorites thanks to their location or size of the lot.
Need to know
In the summer, you won't want to travel far unless you have plenty of water on you (sunscreen, too!).
The greenway speed limit is 10 MPH—good etiquette calls for cyclists and skaters to slow down and give a verbal warning when passing slower trail users on the left.
Pets are allowed, but must be kept on a leash.
The Neuse River Greenway Trail is an out-and-back, meaning the end of the trail is a long ways from the beginning. Completing the entire trail in one go is certainly doable by bike, but will total more than 50 miles. If you're really feeling up for a challenge, check out Oak City Cycling Project's Neuse Deuce Challenge—a one-day, 200km (129 miles) route.