14,000 years of North Carolina history
North Carolina has a fascinating history, and if you want to discover all of it in a dynamic and immersive setting, then the North Carolina Museum of History is the place to go. Located in downtown Raleigh, the museum showcases more than 14,000 years and 150,000 artifacts of N.C. history.
One of the museum's permanent exhibits, The Story of North Carolina, holds amazing multimedia presentations, dioramas and interactive features, along with two, full-size historic houses and many recreated environments.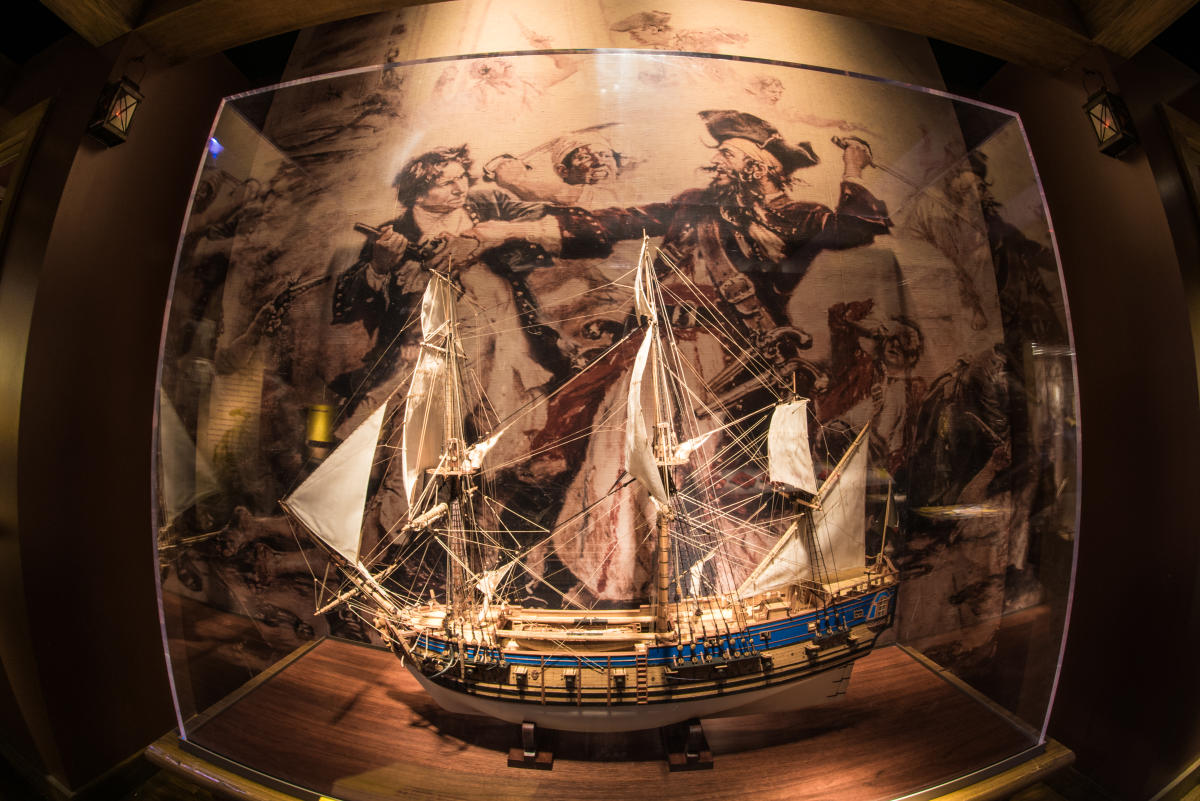 Marvel at items recovered from Blackbeard's flagship Queen Anne's Revenge. Or take in a full-size replica of the 1903 Wright Flyer, the first successful heavier-than-air powered aircraft. Other can't-miss artifacts include stone tools unearthed in North Carolina that date back to 12,000 to 10,000 B.C.E. and a lunch counter that played a pivotal role in a 1960 sit-in in Salisbury, N.C., during the American civil rights movement.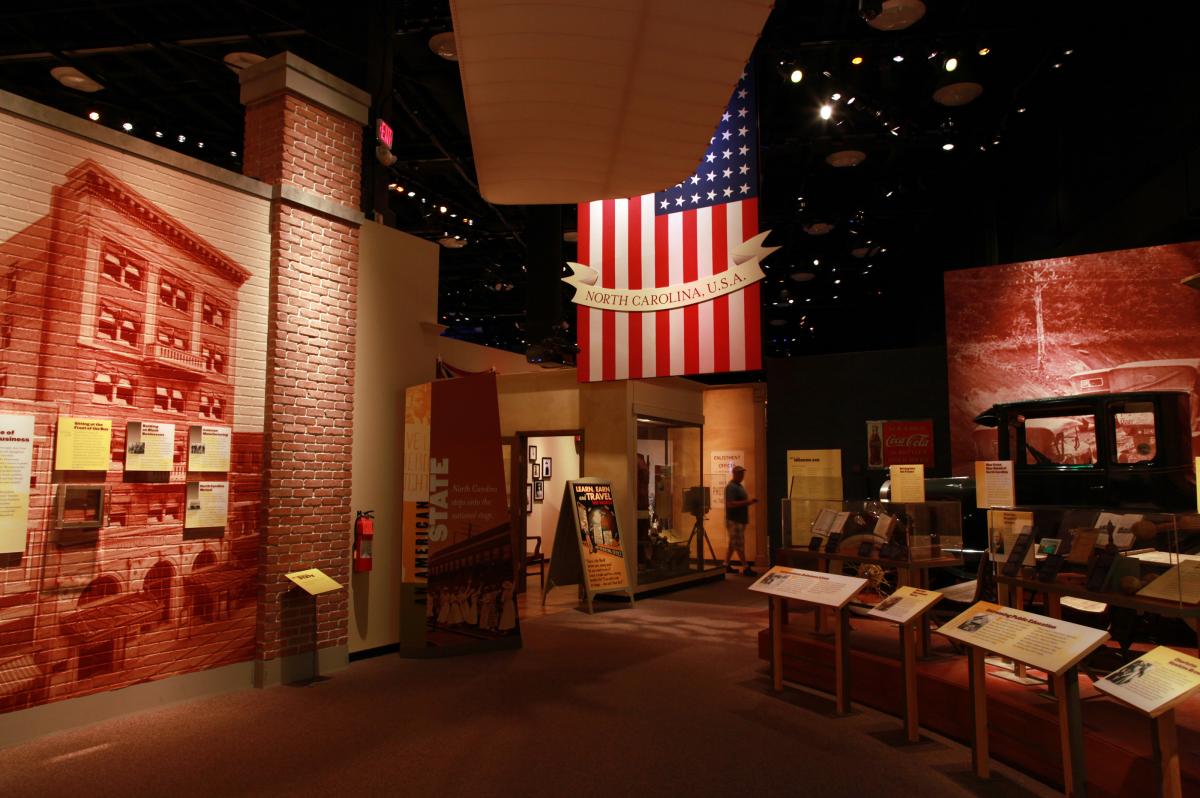 The museum also explores legendary North Carolinians including Billy Graham, First Lady Dolley Madison, adventurer Daniel Boone, Scottish heroine Flora MacDonald, Lumbee folk hero Henry Berry Lowry, educator Charlotte Hawkins Brown and basketball great Michael Jordan.
The kids will want to see the History in Every Direction: Tar Heel Junior Historian Association Discovery Gallery on the third floor. Here they can explore historical projects done by some of North Carolina's most talented students and learn with hands-on activities. Tip: Download and print one of Fred's Finds, fun "scavenger hunts" available in both English and Spanish, at home here. It'll challenge and entertain young museum goers as they explore the exhibits.

North Carolina Sports Hall of Fame
Sports fans in the family will love the North Carolina Sports Hall of Fame, featuring more than 200 items representing 319 Tar Heel sports heroes. Marvel at Richard Petty's stock car, Jim Beatty's running shoes, Mike Krzyzewski's Duke University warm-up jacket and much more. New members are inducted in the Hall of Fame each spring.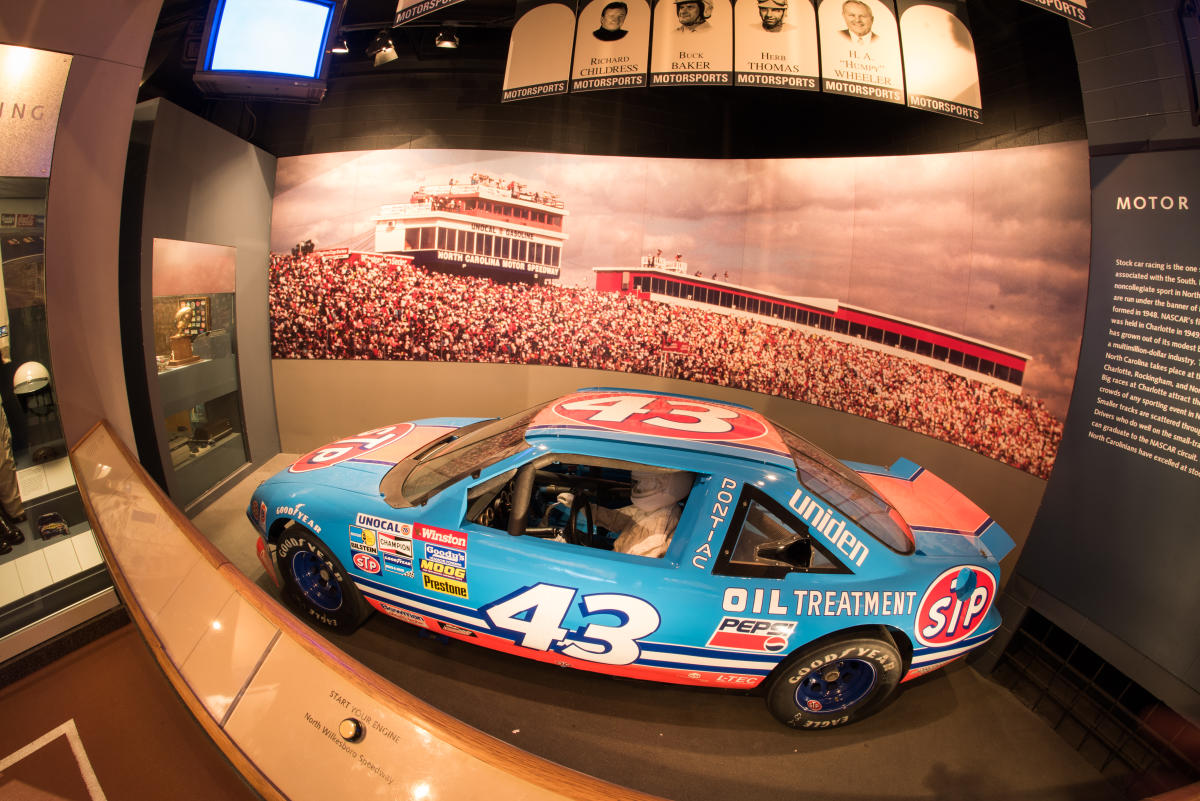 Shopping and dining
The Museum Shop is a great place to pick up unique souvenirs and gifts that reflect the history and heritage of North Carolina. Snacks and light meals can be purchased during your visit as well. If everyone's feeling a little hungry the museum offers a variety of menu options in their restaurant, Pharaoh's.
Truth is, one day is probably not enough to soak in this remarkable museum. Nevertheless, put it on your calendar and make it a fun-filled and awe-inspiring day—then start planning your next trip!
Admission is free.
Get more details, including museum hours, here.
After exploring the North Carolina Museum of History, head over to the North Carolina Museum of Natural Sciences, right across the street (and free as well!).
Third photo down: Ted Richardson