Top Clubs and Pubs to See Live Music in Raleigh, N.C.
The Raleigh area has enjoyed a reputation for outstanding live music for decades, going back to the days of The Pier, The Bear's Den and The Brewery, which helped to launch the careers of stars like Jimmy Buffett, R.E.M., Sheryl Crow, Hootie and the Blowfish and Ryan Adams. Today, Raleigh is host to nationally renowned music festivals like Hopscotch Music Festival and the IBMA Bluegrass Live! powered by PNC because we're fortunate to have an array of venues that suit every taste, every genre and every mood. And it's also the destination with the most live music in N.C.
Here are Raleigh's top clubs and pubs featuring live music!
 
Lincoln Theatre originally opened as a downtown movie house in 1945, and the character it has acquired over more than 70 years is alive and well. Converted into a live music venue in 2001, Lincoln Theatre features some of the best national and regional touring acts along with great tribute bands and local artists. The terraced levels downstairs, combined with a wrap-around second-floor balcony, provide unencumbered views, with plenty of room on the main floor to boogie down.
Lincoln Theatre has welcomed the Chris Robinson Brotherhood, Primus, Franz Ferdinand, Chris Stapleton, Old 97s, Black Uhuru, St. Paul & the Broken Bones, Robert Earl Keen and more favorites.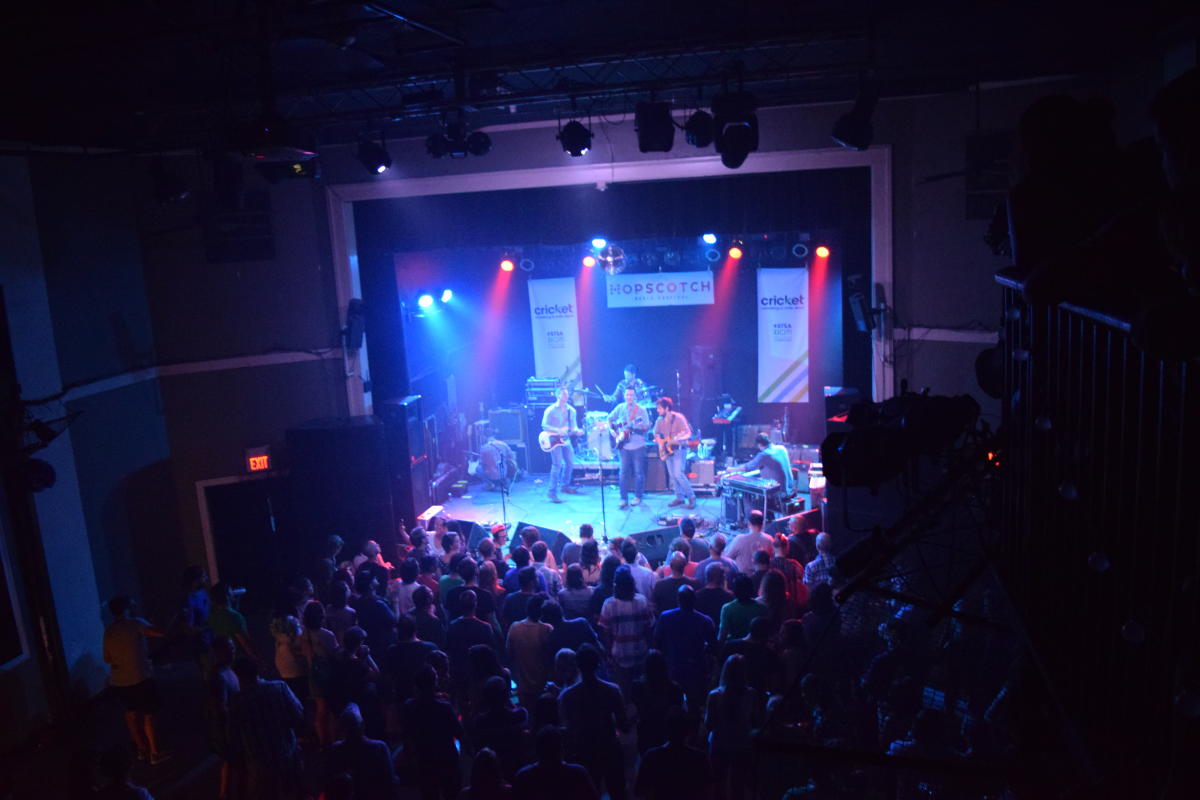 For 20+ years, The Pour House Music Hall has anchored the Moore Square district with a mixture of homegrown acts and national touring bands. Today, as the elder statesman among the bars, bistros and party dens comprising the downtown Raleigh nightlife scene, The Pour House curates a rotation of live rock, soul, jazz, hip-hop and Americana, showcasing a variety of music and attracting a diverse clientele.
Known also for excellent cocktails and dozens of draft taps—with a focus on N.C. craft brewing, The Pour House serves up an iconic Raleigh entertainment experience. Last year, more than 1,000 bands from all 50 states took the stage.
Vinyl collectors will also love the fact that they can shop for records upstairs in the afternoon through the evening before concerts, plus sip on great brews while doing so.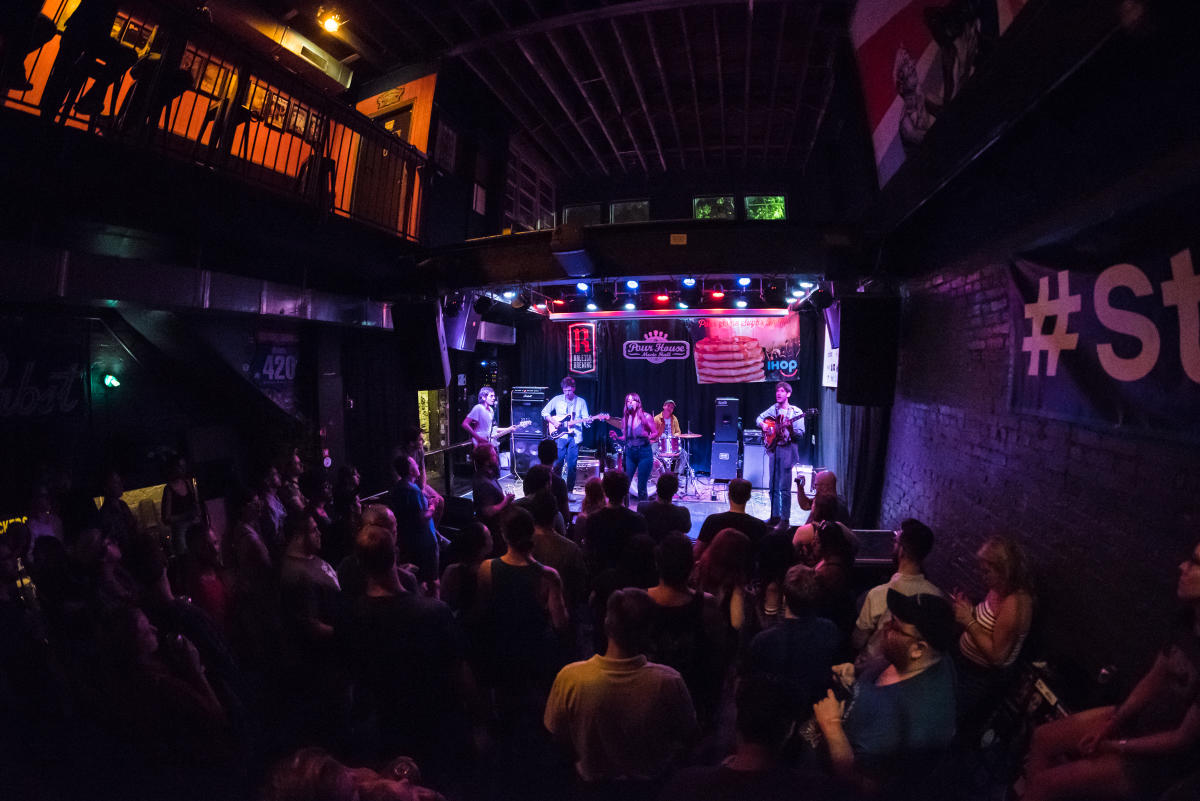 Downtown Raleigh's longest-running live music venue, Slim's, has just enough history, grime and gusto to give any rock club in America a run for its money. Long and narrow, dimly lit, festooned with tour stickers and appropriately loud, this is the place to discover up-and-coming acts and reconnect with established bands who inevitably return to play the small stage in the back of the bar. With a capacity of only 100, you're always close enough to the music to feel it. Slim's has a large patio out back and an upstairs lounge with a pool table for when you want to dial the volume back.
A short drive from downtown, tucked away behind car dealerships and Costco, is The Ritz, a 12,000-square-foot rock temple that has recently undergone an extensive facelift thanks to parent company House of Blues/Live Nation. Live Nation keeps the pipeline filled with touring acts that can pack a large club like The Ritz, showcasing acts like Chance the Rapper, The Black Keys, Arctic Monkeys, fun. and The Strokes. Upstairs, visit the Stella Artois VIP Lounge for a little rock 'n' roll elegance.
 
Tin Roof features live music every night with a mix of local, regional and national acts across all genres. Catch solo and duo artist sets during dinner over the weekend and stick around late-night for bands on stage playing your favorite songs while a DJ spins tunes on the second floor rooftop patio! Tip: Go there hungry—the Southern-inspired "Beer Than Bar Food" menu is always a hit.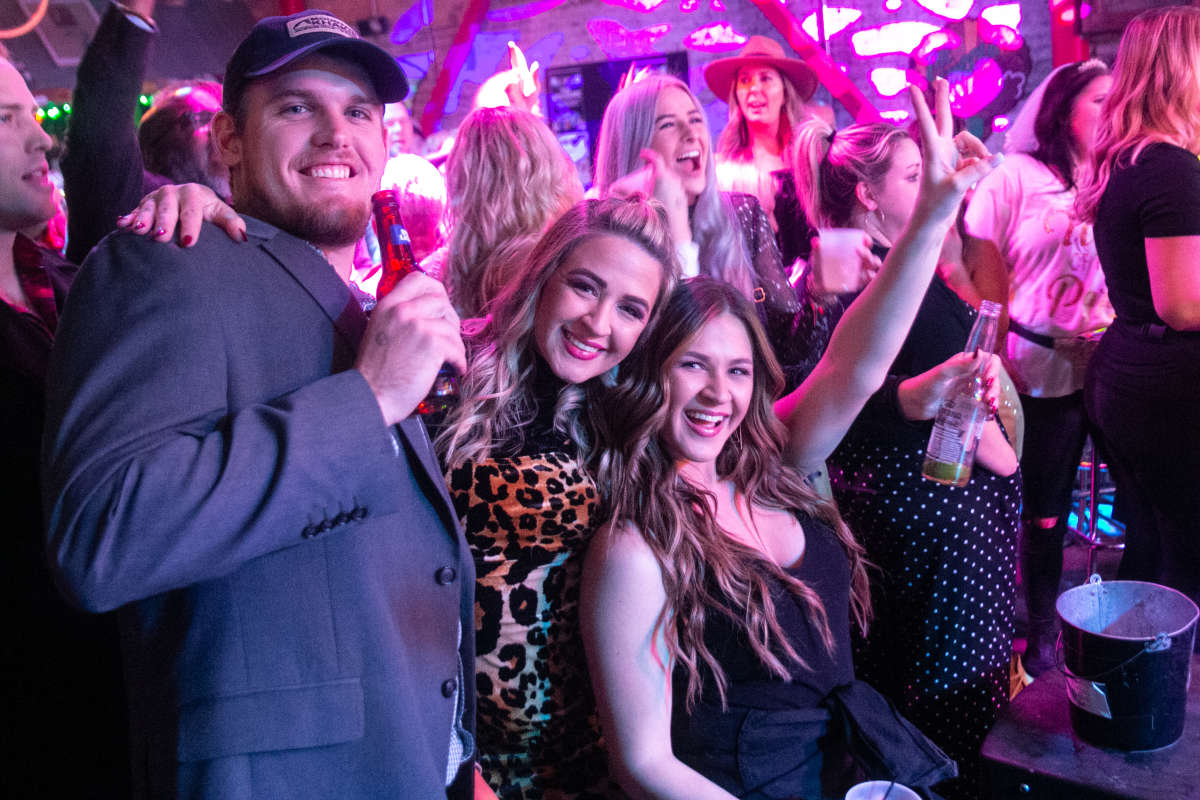 The Berkeley Cafe has downsized since it closed the larger performance space adjacent to the cafe, but not to worry—they've moved the music into the restaurant. Country, folk, honky-tonk, bluegrass, Americana and the occasional act that defies categorization are frequently on tap, along with N.C. craft beers and top-notch grub from the grill.
 
Also, look for live entertainment at 42nd St. Oyster Bar & Seafood Grill, O'Malley's Pub & Restaurant, Aviator Brewing Tap House and Irregardless Café.

"Live Music and Concerts" link photo: Joe Scarborough