Public Relations & International Tourism

Public relations and international tourism summary
Worked directly with local, domestic and international media pitching story ideas, hosting press trips and responding to inquiries to garner positive editorial coverage for Wake County as a destination of choice for leisure visitors, meetings and conventions as well as sporting events. Also worked with international tour operators and receptives to increase awareness of the area to foreign individual travelers and to promote the return of RDU International Airport's nonstop international flights, including the new Icelandair direct flight to Reykjavík and Bahamasair flight to Freeport, Grand Bahama.
 
Tradeshows and media missions
By hitting the road to take the Raleigh, N.C., story to key media marketplaces and missions in strategic markets—as well as sending electronic pitches to targeted media—the department pitched Raleigh story ideas to journalists both domestically and abroad.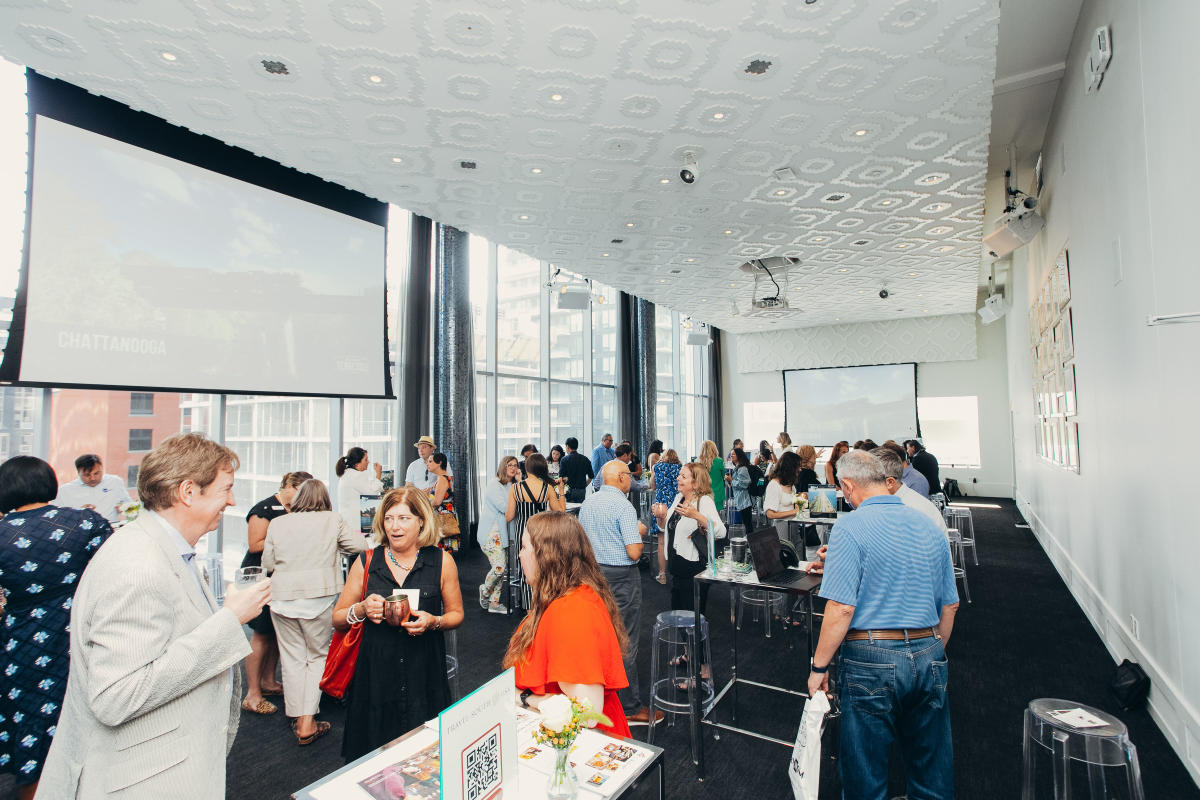 Proactive pitching
Wrote press releases and pitches distributed to strategically targeted media outlets locally, regionally, nationally and internationally. Releases focused on topics ranging from boutique lodging, attractions, DEI initiatives, soft outdoor adventure and new restaurants in Wake County to Greater Raleigh CVB accomplishments and key tourism industry performance indicators. They also showcased the role tourism plays in driving broader economic development, talent acquisition and providing job opportunities to the area.
 
Hosting media
Continued to engage mainstream travel outlets that consider Raleigh, N.C., an "undiscovered" destination with many new and exciting things happening. There is increased interest in Raleigh as a travel destination, and because of this, the Public Relations and International Tourism Department hosted more than 35 credentialed and working media from both domestic and international publications. The department also hosted familiarization tours in conjunction with city-wide events like Dreamville Festival, IBMA Bluegrass Live! powered by PNC and the 2023 Navy Federal Credit Union NHL Stadium Series™.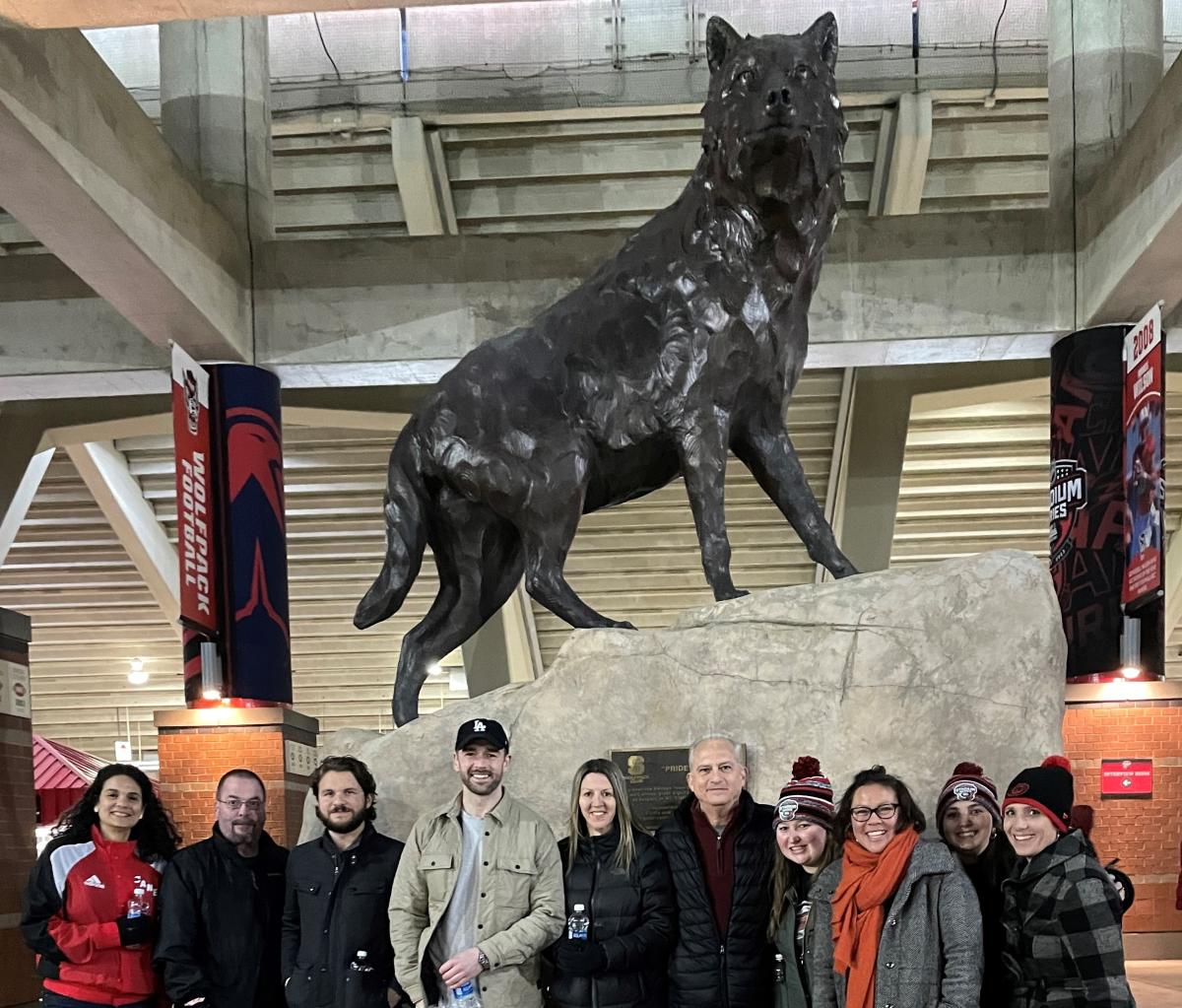 Earned media coverage
As a result of the media relations efforts mentioned above, the department was able to secure more than 750 earned media placements totaling over 1.7 billion impressions and stellar media coverage of the Raleigh area as a premier leisure, meeting and sports destination. Significant placements in national and international publications included CNN Travel, Conde Nast Traveler, The New York Times, U.S. News & World Report, Toronto Sun, MSN, Food & Wine, ESSENCE, Forbes, Fodor's Travel, The Boston Globe, Southern Living, Complex, Medium, The Local Palate, EBONY, Parents, Our State, Thrillist, Skift, Sports Business Journal, Esports Insider, Meetings Today, Smart Meetings and others. The media had some great things to say about Raleigh, N.C., this past year as well.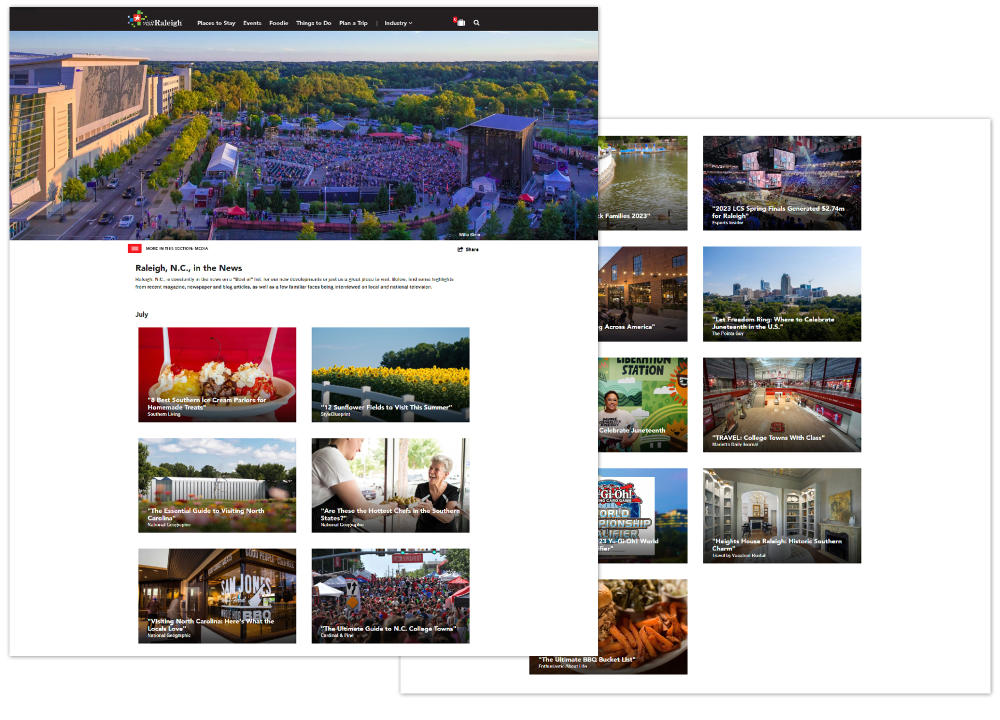 International tourism initiatives
For the sixth year, the Public Relations and International Tourism Department aimed its international tourism efforts at growing foreign individual travel, specifically from four key international markets with direct daily flights—Canada, U.K., France and Iceland. Initiatives included one-on-one training with foreign tour operators who book individual travel, as well as hosting tour operators for familiarization trips.
Through attending four key tradeshows—Brand USA Travel Week Europe, Travel South International Showcase, TravMedia International Media Marketplace and U.S. Travel Association IPW—the team was able to meet with tour operators, receptives and media, establishing connections and fostering relationships in key markets as well as other emerging markets and countries.
The department also executed a comprehensive, multichannel marketing campaign with Hotelbeds in conjunction with Travel South USA and Visit North Carolina that was aimed at generating room-nights from domestic travelers as well as future bookings by international travelers in Canada, the UK and Germany. In total, the campaign generated more than 3,500 room-nights booked in Wake County (up 26% from the 2019 pre-pandemic campaign with the largest increase in the Canada market).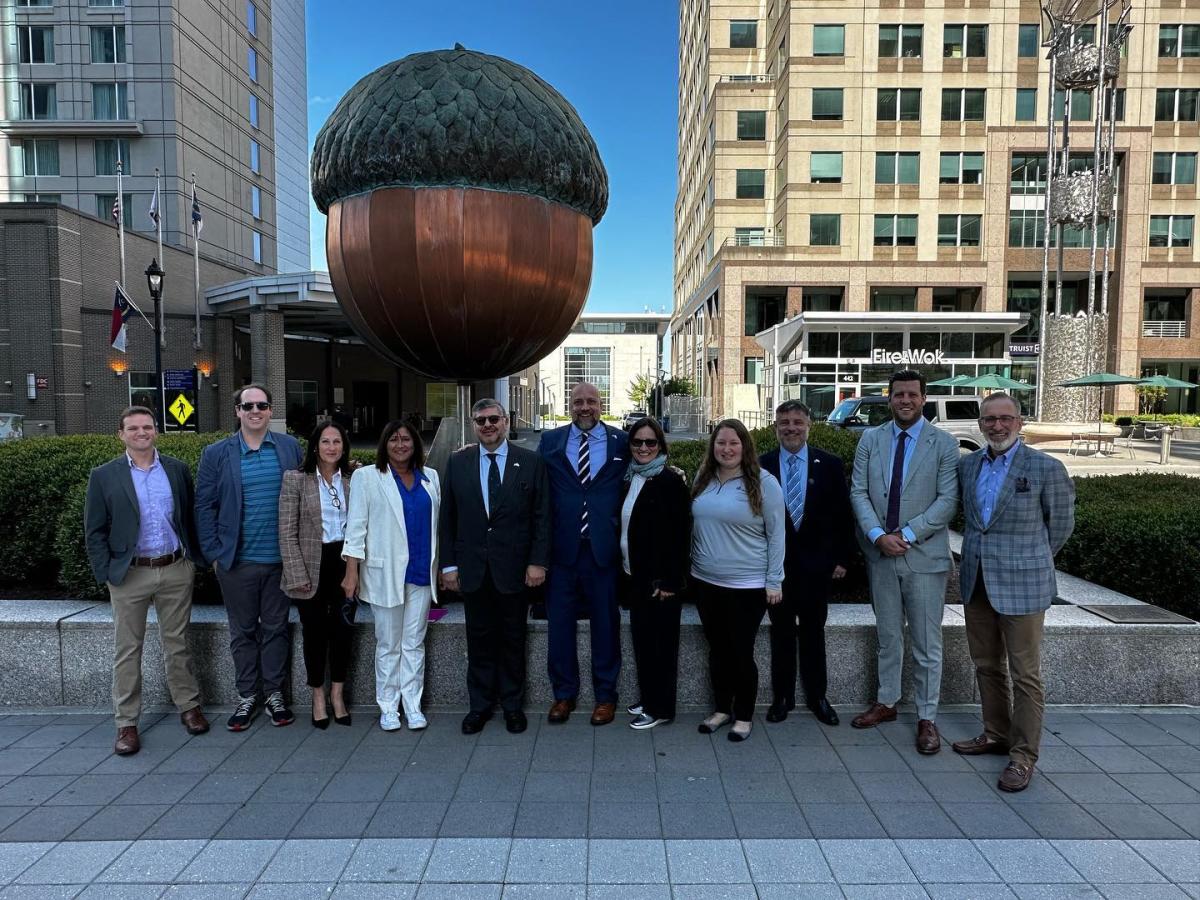 Local advocacy
Built upon relationships with local media, PR professionals, local businesses and partner organizations to further enhance the department's knowledge and connections to the region, as well as reinforce the Greater Raleigh CVB's status as a reliable source of information for the community and visitors alike.
 
Industry leadership
Served on boards and committees in many key industry associations to position the Greater Raleigh CVB and the Public Relations and International Tourism team as leaders with influence. Organizations included:
Destinations International Public Relations & Communications Committee
Destinations International Equity, Diversity & Inclusion Committee
International Bluegrass Music Association World of Bluegrass Local Organizing Committee
Raleigh Chamber Young Professionals Network
Raleigh Sister Cities Board of Directors
Wake County Economic Development Foreign Direct Investment Committee