North Carolina Sports Association Announces the Formation of the N.C. Sports Leadership Council
Monday, November 30, 2020, 10am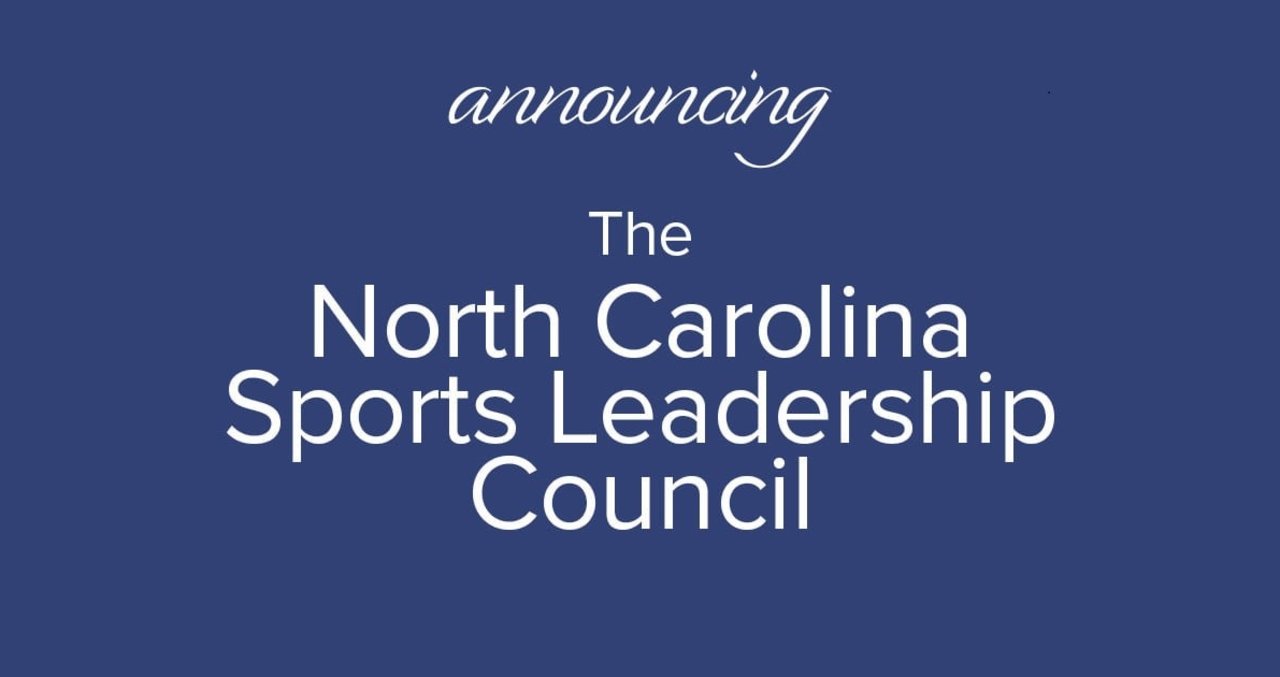 GRSA Executive Director Scott Dupree to serve as Chair, Associate Director Jason Philbeck also founding member
Raleigh, N.C. (Nov. 30, 2020) – The North Carolina Sports Association (NCSA) is pleased to announce the formation of the North Carolina Sports Leadership Council, comprised of sports leaders from across the state who will serve as the industry's collective voice on issues impacting sports event tourism.
The N.C. Sports Leadership Council (NCSLC) includes 31 individuals representing major league sports franchises, conferences, venues, and amateur sports organizations based in North Carolina, along with representatives of the state's sports tourism industry. The NCSA's Government Relations Committee spearheaded the effort to create the Council.
The Council's primary objectives are:
To increase awareness and better amplify the positive impact of the sports industry to North Carolina.
To set strategy to address challenges involving legislative, social, and unforeseen national issues (i.e. COVID-19)
To establish a call-to-action plan as opportunities and issues arise.
To increase communication among all Council members and organizations.
Fred Whitfield, President of the Charlotte Hornets, will serve as Honorary Chairman. Scott Dupree, Executive Director of the Greater Raleigh Sports Alliance (GRSA), will serve as Chair.
Here is the complete list of the North Carolina Sports Leadership Council:
Brad Allen, President, North Carolina Senior Games
Bonny Bernat, Chair, NCSA
Demp Bradford, Chair, NCSA Government Relations Committee
Al Davis, President, USA Track & Field North Carolina
Ed Duncan, State Chairman, North Carolina USA Wrestling
Scott Dupree, Executive Director, Greater Raleigh Sports Alliance
Jeff Elliott, Executive Director, North Carolina Sports Hall of Fame
Keith Fishburne, President & CEO, Special Olympics North Carolina
John Mark Freeze, Director of Sports Development, Visit Charlotte
Kelly Gaines, Executive Director, United States Tennis Assoc. North Carolina
Tom Glick, President, Tepper Sports & Entertainment
Chuck Hobgood, President, North Carolina Amateur Sports
C.J. Johnson, President, Winston-Salem Dash
Curt Johnson, President & GM, North Carolina FC / NC Courage
Donna Julian, EVP, Hornets Sports & Entertainment / GM, Spectrum Center
Kyle Kallander, Commissioner, Big South Conference
Jacqie McWilliams, Commissioner, Central Intercollegiate Athletic Assoc.
Danny Morrison, Executive Director, Charlotte Sports Foundation
Jack Nance, Executive Director, Carolinas Golf Assoc.
Christopher Parker, President, National Junior College Athletic Assoc.
David Perkins, Chief Operating Officer, USA Baseball
Larry Perkins, Vice President & Assistant GM, PNC Arena
Kathy Robinson, Executive Director, North Carolina Youth Soccer
Justin Sellers, COO & Commissioner, Coastal Plain League
John Swofford, Commissioner, Atlantic Coast Conference
Que Tucker, Commissioner, North Carolina High School Athletic Assoc.
Don Waddell, President & GM, Carolina Hurricanes
Greg Walter, EVP & GM, Charlotte Motor Speedway
Michelle Wells, Executive Director, North Carolina Recreation and Park Assoc.
Kevin Wendelboe, Executive Director, Carolina Region of USA Volleyball
Fred Whitfield, President & Vice Chairman, Hornets Sports & Entertainment
NCSA Government Relations Committee
Demp Bradford (Chair), Asheville Buncombe Regional Sports Commission
Brian Ambuehl, Visit Greensboro
Bonny Bernat, Visit Winston-Salem
Hill Carrow, Triangle Sports Commission
Scott Dupree, Greater Raleigh Sports Alliance
Chuck Hobgood, North Carolina Amateur Sports
John Mark Freeze, Visit Charlotte
Ashlee Kirk, Greater Raleigh Sports Alliance
Lorrie Love, Outer Banks Visitors Bureau
Jason Philbeck, Greater Raleigh Sports Alliance
Paul Sheehan, Greenville-Pitt County Sports Commission
About the North Carolina Sports Association (NCSA):
The North Carolina Sports Association is made up of sports commissions and authorities, convention and visitors bureaus, parks and recreation entities, and allied partners from throughout the state. Our purpose is to grow, promote and enhance the general welfare of the sports industry, along with a direct interest in bringing and supporting sports events in North Carolina. CompeteNorthCarolina.com
About the Greater Raleigh Sports Alliance (GRSA):
A division of the Greater Raleigh Convention and Visitors Bureau (Visit Raleigh) - the Greater Raleigh Sports Alliance (GRSA) markets and promotes Raleigh and all of Wake County in order to generate and/or retain sports-related businesses (tournaments, championships, special events and meetings) for the purpose of economic development. Raleigh, N.C./Wake County welcomes nearly 18 million visitors annually whose spending tops $2.9 billion. The visitor economy supports more than 28,000 local jobs in Wake County and generates more than $284 million in state and local tax revenues, saving each Wake County household $727 in taxes annually. raleighsports.org
###