Music Tour in Raleigh, N.C.
Fed by the creative talents that range across the state of N.C. and beyond, the Raleigh area offers so much outstanding live music throughout the year, it's nearly impossible to catalog it all. Check out the area's live music calendar, themostnc.com, any given week, and you'll find scheduled performances in pubs, clubs, restaurants, coffee shops, parks, open-air stages and numerous world-class concert venues. Why not venture out and turn Raleigh's treasury of live music offerings into an entire weekend of discovery? Below is a sampling of opportunities.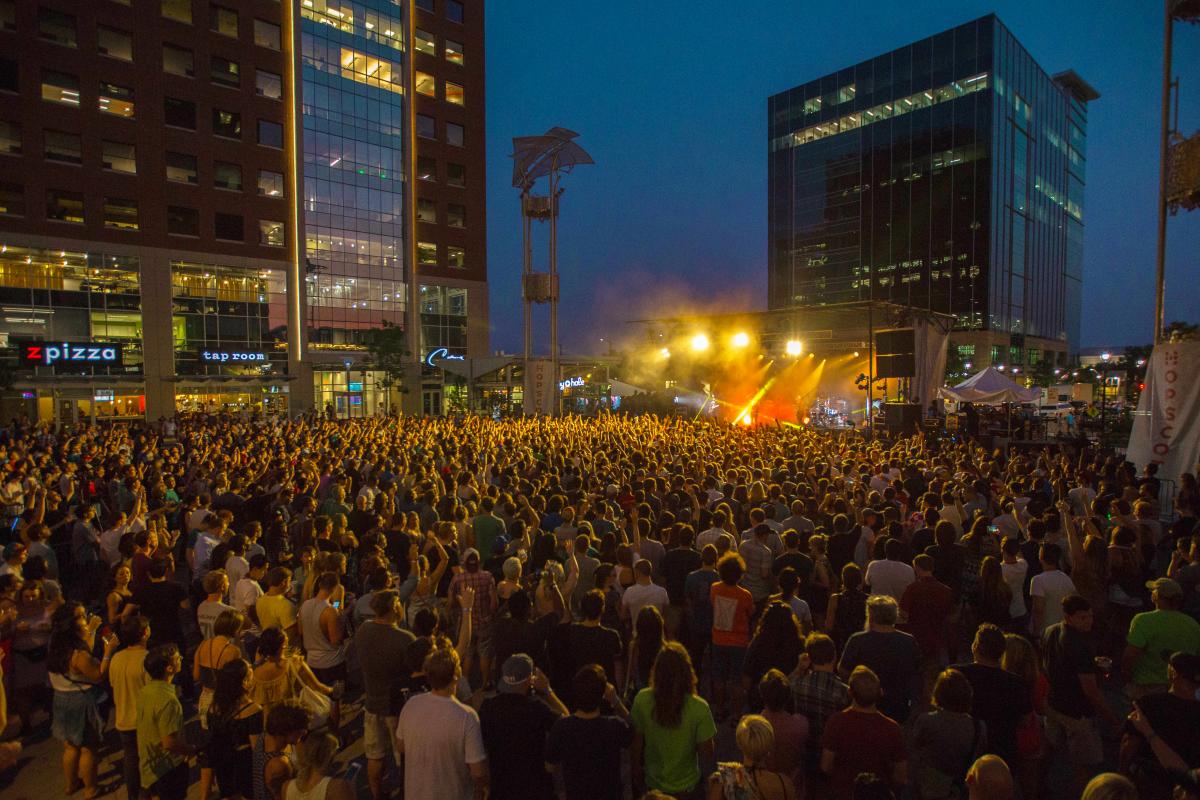 Essential festivals to plan your trip around
First, get to know the big events. Hopscotch Music Festival in Sept. and PNC presents Wide Open Bluegrass in late Sept./early Oct. are nationally acclaimed, offering an abundance of indoor and outdoor performances throughout downtown Raleigh, day and night. Also look out for North Carolina Cuegrass Festival in the spring and Beericana Craft Beer and Music Festival in Sept. Essentially, Sept. is a prime month for festivals and music in the area!
Beyond downtown Raleigh
When the weather accommodates, look for outdoor, family-friendly shows, including rock, blues and beach music, in Midtown Raleigh at The Commons and also at Midtown Park at North Hills. In Cary, check out the Starlight Concert series at Page-Walker Arts and History Center, Sertoma Amphitheatre at Fred G. Bond Metro Park, Downtown Park and the historic Cary Theater. Catch live music at Aviator Brewing Company in Fuquay-Varina on weekends for a local brew and tunes.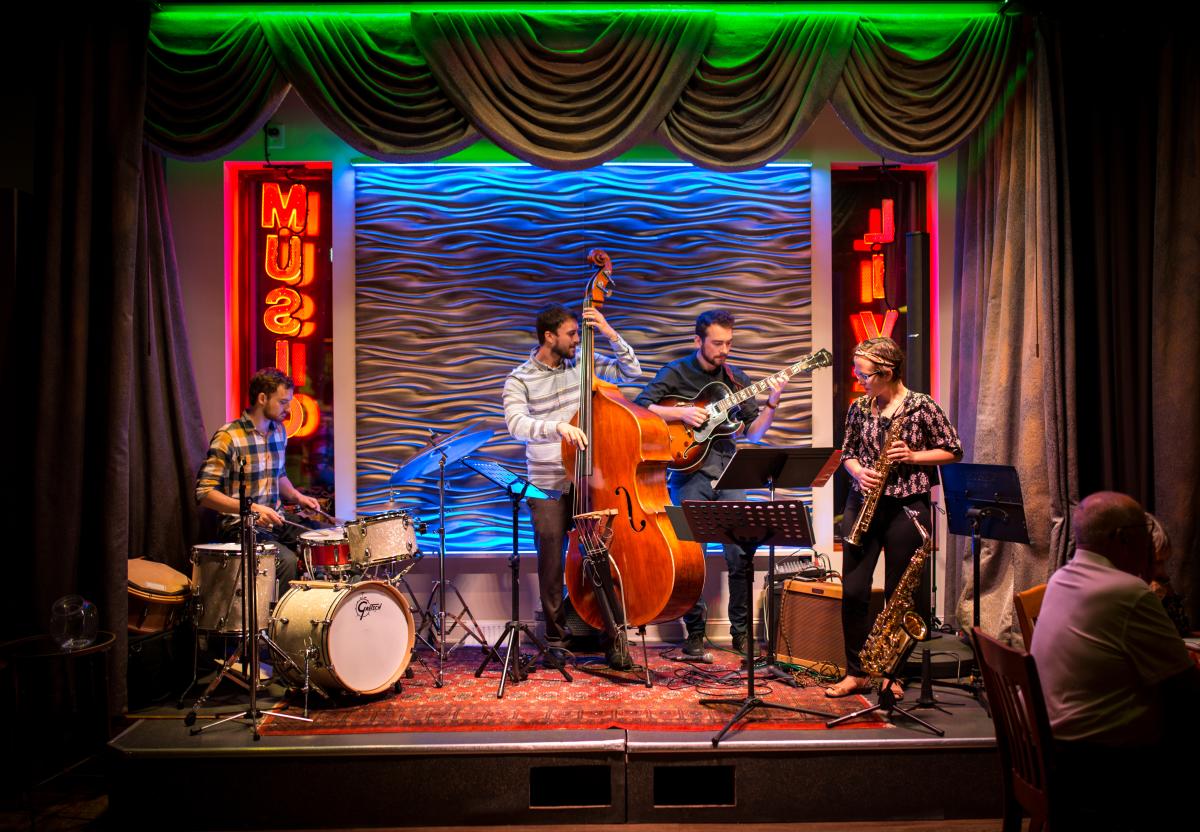 Food and live music
A consideration for the early evening hours would be any of the area's restaurants that feature live music, where the choices encompass nearly every popular genre. Irregardless Café, a Raleigh staple, is known for jazz, folk and acoustic artists. Another landmark, 42nd St. Oyster Bar & Seafood Grill, brings in everything from R&B to Top 40 party bands. The Big Easy in the heart of downtown Raleigh, The Point At Glenwood in the Five Points neighborhood just outside downtown and Woody's at City Market in downtown's City Market take the energy level up a notch with rock, blues and pop music entertainers that get things going a little later.
Also, check the line-up at The Oak, the bourbon bar on Lake Boone Trl., Humble Pie in downtown Raleigh's Warehouse District, Hibernian Restaurant & Pub in the Glenwood South district and in Apex, Abbey Road Tavern & Grill and Doherty's Irish Pub & Restaurant. For a sophisticated backdrop saturated in standards from the Great American Songbook, look to Sullivan's Steakhouse in the Glenwood South district and Wakefield Wine Cellar in the North Raleigh area.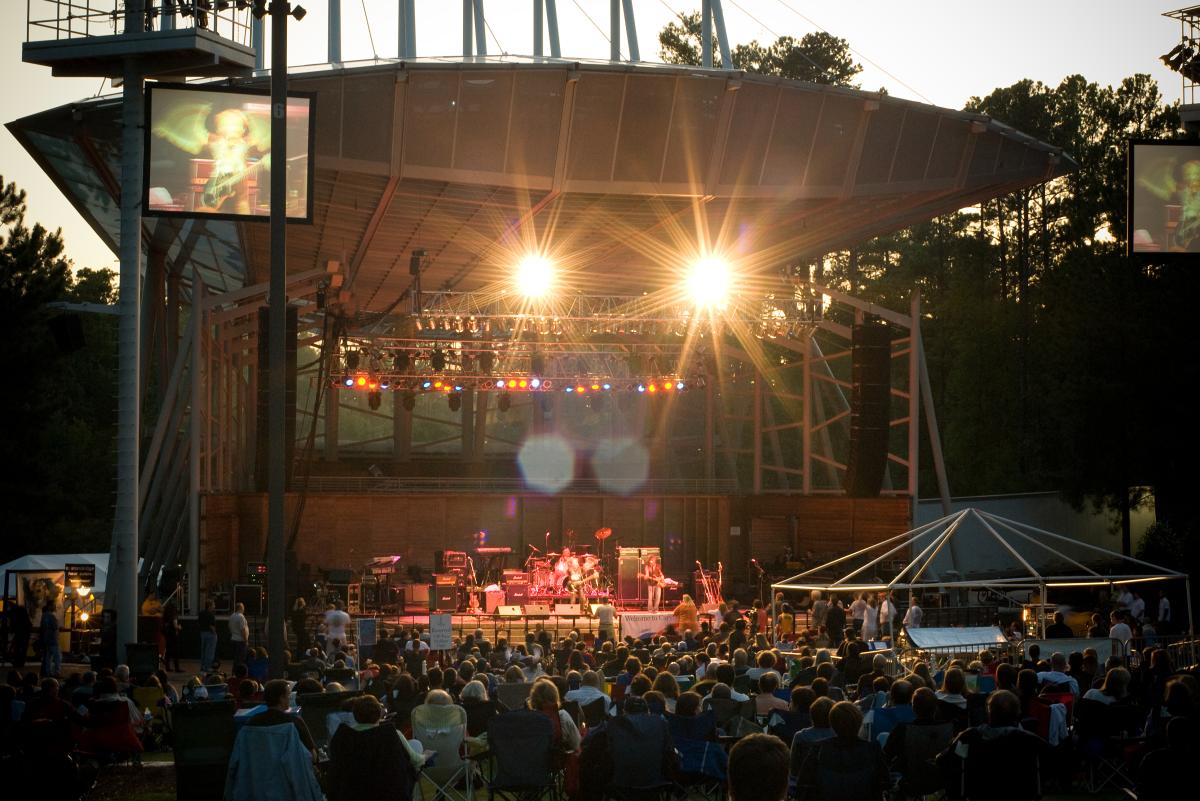 The big show
On to the big show. Located a short drive from downtown, The Ritz, a Raleigh stalwart that has survived through several incarnations, has been upgraded by its new owner, House of Blues/Live Nation, and is back as one of the area's best mid-sized concert halls. Likewise, downtown's Lincoln Theatre, once a 1940s-era movie house, also hosts some of the best national and regional touring acts, some of which prefer to play Lincoln Theatre on consecutive nights rather than book a larger venue. 
The amphitheater at the North Carolina Museum of Art, officially named Joseph M. Bryan, Jr., Theater in the Museum Park, has also become one of the most popular settings in the area for music fans and touring bands alike, including Wilco, Joan Baez and Indigo Girls, Jason Isbell and Sheryl Crow.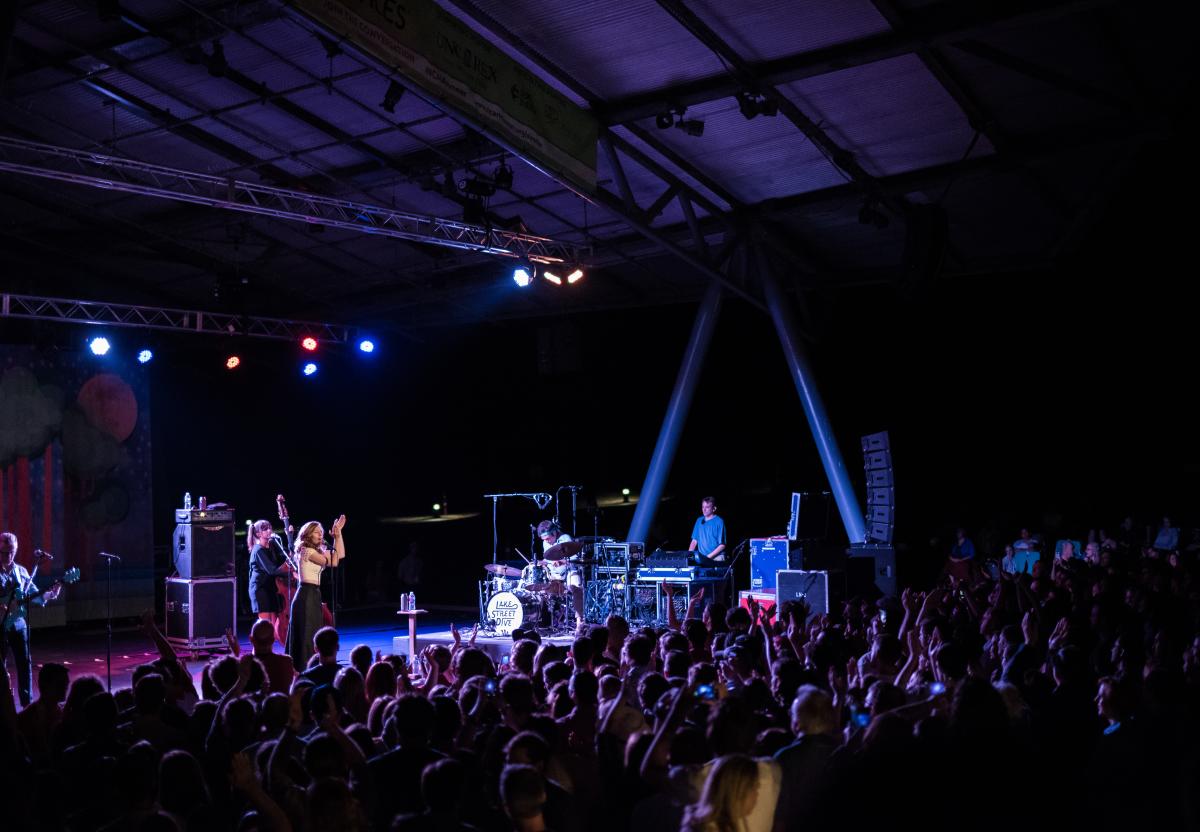 Anchoring downtown, with a stunning backdrop against Raleigh's growing skyline, Red Hat Amphitheater attracts sold-out crowds for major new acts and touring superstars such as Government Mule, Goo Goo Dolls, Blondie, Mary J. Blige, Lauren Hill and Nas. Another world-class outdoor concert venue, Koka Booth Amphitheatre in Cary, attracts similar popular acts, such as Eddie Money, Alison Krauss and David Grey, and festival-style bills such as the Carolina Uprising, featuring Charlie Daniels, Marshall Tucker Band, Outlaws and Pure Prairie League.
The big-ticket concerts such as Beyoncé, Bruno Mars and Ed Sheeran find their way to PNC Arena, while Coastal Credit Union Music Park at Walnut Creek, the area's festival-sized outdoor concert venue, attracts national touring acts such as John Mayer, Luke Bryan and Green Day, plus was the site of the 2014 Farm Aid.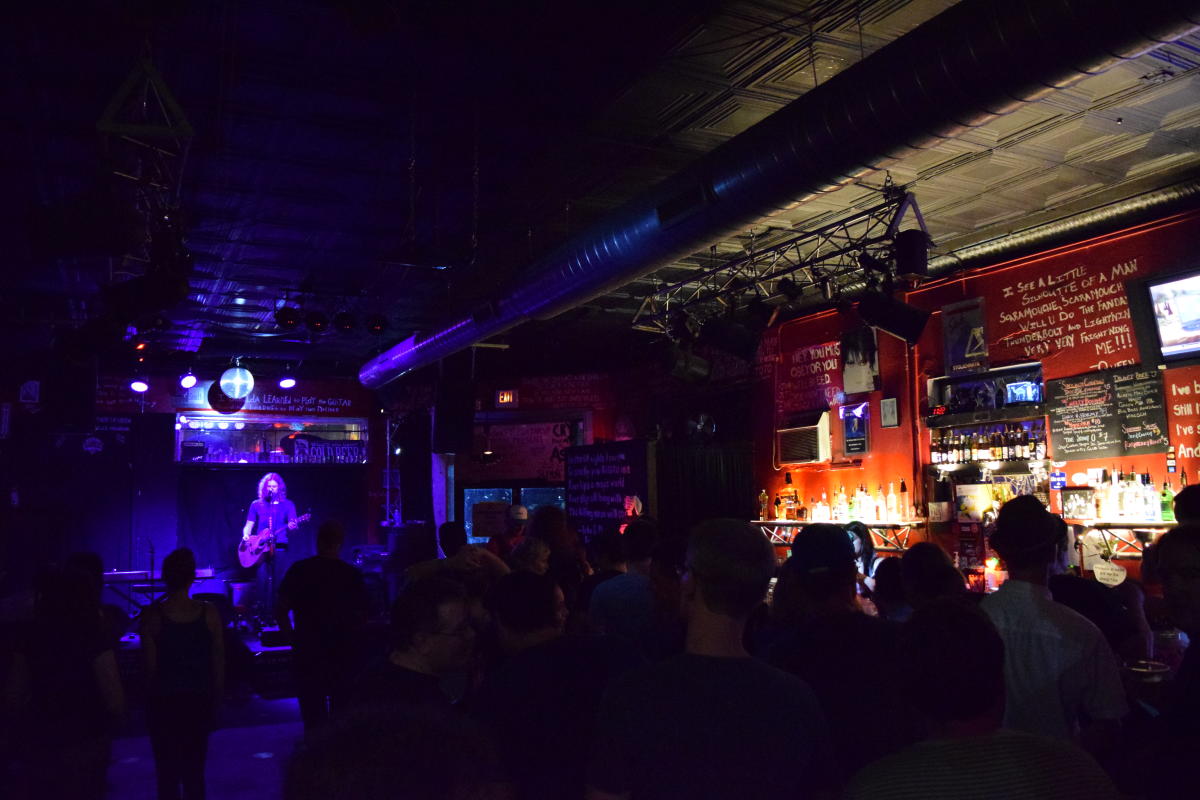 Late-night and alive
Your music adventure doesn't end after the big concert. In downtown Raleigh you'll find an array of live acts getting cranked up in the spirited confines of rock clubs like Slim's Downtown, The Pour House Music Hall, Imurj and rock star chef Cheetie Kumar's KINGS.
In the late-night hours, slide down to Glenwood South and pop into C. Grace or Empress Room for speakeasy-style jazz. Neptunes Parlour (another one of Cheetie Kumar's spots) holds down the fort downtown with eclectic bands into the wee hours.
 
Photos: Hopscotch Music Festival, Garrett Poulos; Midtown Beach Music Series, North Hills