Raleigh, N.C., Goes Green: Best Bets for St. Patrick's Day Celebrations
Thursday, March 10, 2016, 9am by Lacie Lindstaedt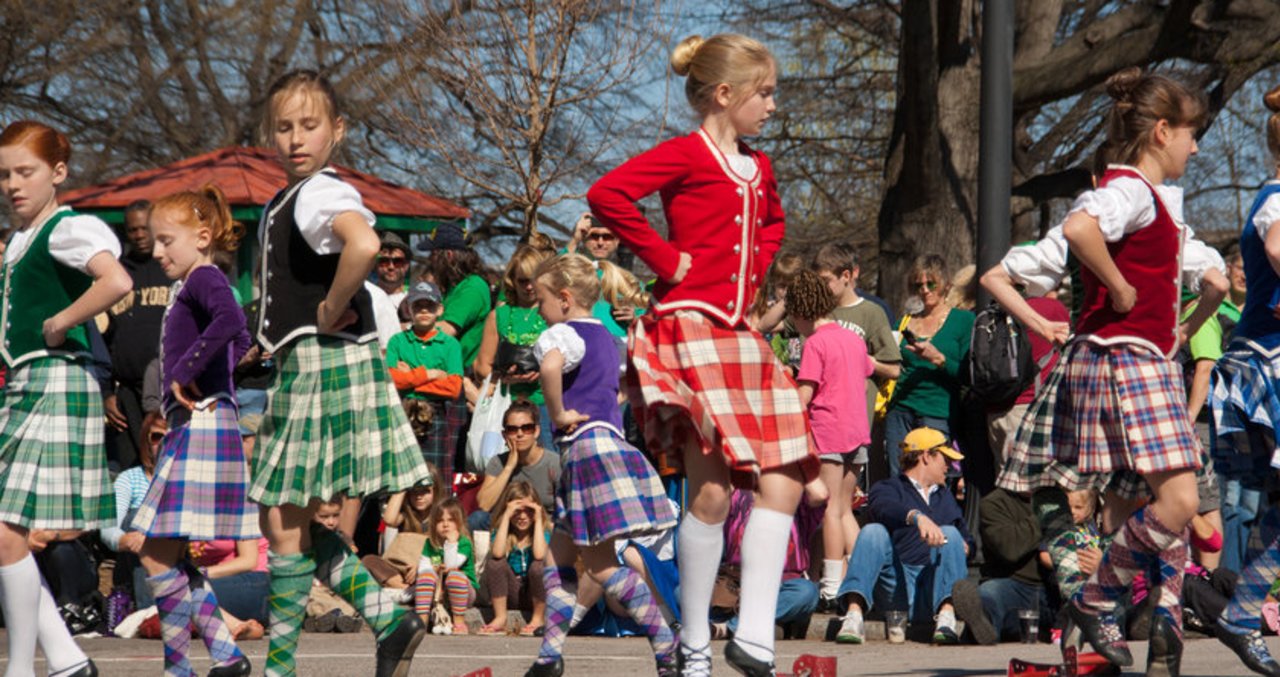 Every March, Raleigh, N.C., turns green, but it's not just because spring is here and the plants are budding. It's also because the destination celebrates St. Patrick's Day. The weekends before and after and the actual holiday, March 17, have events from family-friendly parades to celebration at local Irish pubs. Here are our best bets!
Raleigh St. Patrick's Day Parade & Wearin' 'O the Green Festival
This free parade and festival has been bringing the community together to celebrate St. Patrick's Day in downtown Raleigh for 34 years. Musicians, dancers and local groups start marching down the streets at 10am, Sat., March 12. As soon as the parade ends, the festival begins at City Plaza, where you can hear live music and see Irish dancers perform while the children enjoy kiddie rides and bounce houses until 4pm. Check the schedule and plan your day of Irish fun. We recommend getting there early to find parking and get a good viewing spot along the parade route.
St Patrick's Day Parade After Party at The Irish Village
Raleigh Beer Garden is a place to be following the Raleigh St. Patrick's Day Parade & Wearin' 'O the Green Festival. For an entry fee of $5, visitors will see live music, Irish dancers and vendors with Irish swag as well as enjoy food and drink from 1-11pm on March 12. Raleigh Beer Garden was recently recognized by Guinness World Records for having the world's largest beer selection of 366 beers on tap and offers prime indoor and outdoor seating with great views of downtown Raleigh.
St. Patrick's Day Outdoor Parties
Doherty's Irish Pub & Restaurant - Apex will celebrate the holiday on March 12 and March 17 from 3pm-midnight. The sister location, Doherty's Irish Pub & Restaurant - Cary, is holding a similar event on March 12 from 3pm-midnight and March 17 from noon-midnight. The events will feature live Irish and Celtic music, bagpipe performances and Irish dancers. The laid-back pubs offer Irish-American fare made fresh daily and host 17 taps with both local and Irish brews. A Gaelic phrase greets visitors throughout the venues, "cèad mile fáilte," meaning "a hundred thousand welcomes."
Inis Cairde (Irish Dance)
Pinecone, Piedmont Council of Traditional Music, is managed by one of Raleigh's passionate minds, William Lewis, and is celebrating the holiday by bringing teachers from Inis Cairde School of Irish Dance to share their love of traditional Irish dance, music and culture. The free event will take place at the North Carolina Museum of History on Sun., March 13 at 3pm.
Deep South The Bar
To see free live music at night on March 17, stop by Deep South The Bar to catch Shamrocks & Shenanigans (feat. Michael Ray) for country music at 9pm, and keep the celebration going at the St. Patrick's Day Afterparty (feat. Faith Bardill & The Black Row Saints) immediately after. Faith Bardill plays classic country and rock music and won a Carolina Music Award in 2015. The music venue features live music seven nights a week and is covered with written lyrics, photos and ticket stubs all over the walls.
Saint Paddy's Festival
The annual block party in downtown Raleigh's nightlife district Glenwood South is free to the public and will take place on March 12 from noon-11pm. Food and drinks will be served all day, along with live music and Irish dance performances. The music stage will feature some of the region's best Irish and Celtic musicians along with Americana, bluegrass and rock.
St. Patrick's Day Party at Tir na nOg Pop Up Pub
The recently-closed Tir na nOg Irish pub will be popping up at Market Hall on March 17 from 3pm-1am. The event will feature Irish meals, including corn beef and cabbage, fish and chips, shepherds pie and Irish sausage. The brews will be flowing from the entire Guinness family, including the traditional stout with red and blonde options. For $5, visitors can see live music, Irish dancers and bagpipe performances throughout the event. You can also enter to win a 10-day trip to Ireland!
St. Patrick's Day Crawl Downtown
For those looking to make St. Patrick's Day last all night and all weekend, sign up for the pub crawl in downtown Raleigh starting on March 18 at 7pm. For a $5 ticket ($11 if you want a T-shirt), you can travel with a group to 12-plus bars starting at Clouds Brewing and stopping by bars like The Black Flower, Cornerstone Tavern, Alchemy, 510 Tavern, Mosaic Wine Lounge and more. Each stop will feature drink specials, contests and games, and participants won't have to wait in line to get in! 
Visit Local Irish Pubs
No matter where you are, Raleigh and its surrounding towns have plenty of other Irish restaurants and pubs for you to visit and celebrate St. Patrick's Day on March 17 or any other day. If you're in Morrisville, stop by Trali Irish Restaurant and Pub for Irish hospitality and great drinks. The town of Wake Forest provides local shopping options and historic sites, along with Pat Murnane's Irish Pub, a cozy pub named after an Irish immigrant who kept the Irish spirit alive with his bagpipe concerts. There are several other pubs to get your Irish fix in Raleigh including Saints & Scholars Irish Pub, Hibernian Restaurant & Pub, The Piper's Tavern or O'Malleys Pub & Restaurant.
Photo provided by Raleigh St. Patrick's Day Parade
Comments