Beautiful Wedding Venues in Raleigh, N.C.
Tuesday, July 16, 2019, 7am by visitRaleigh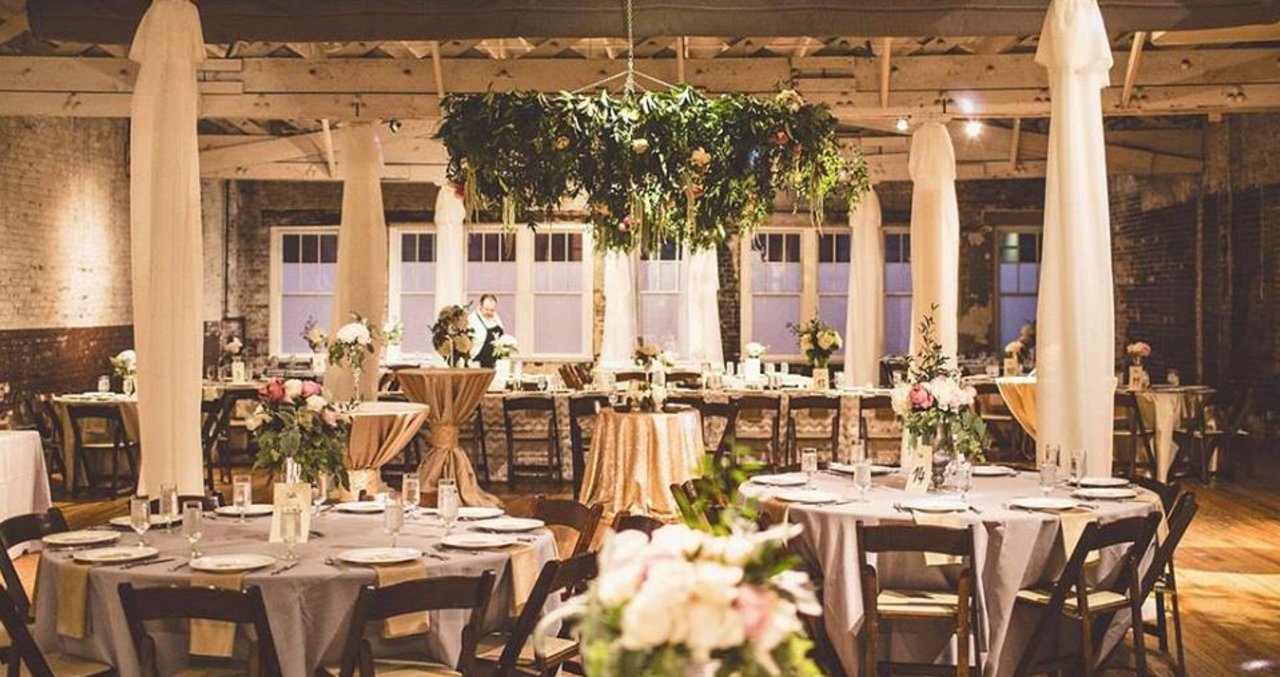 With Southern charm and beautiful weather, it's no wonder that couples are choosing the Raleigh area as the backdrop for their special day. Historic venues and green, rolling landscapes offer fairytale settings for weddings in the City of Oaks. If you're looking for the perfect location for your big day, check out this list of venues that impress time and time again.
 
A winner of WeddingWire's Couples' Choice Awards®, Haywood Hall is one of the oldest homes in Raleigh. Built in 1792, this venue features classic Southern architectural staples and is well-known in the community for having one of the best outdoor settings for a wedding. 
Located in the heart of Raleigh, the Merrimon-Wynne House was built in 1876 and has since been restored to its original grandeur. The expansive grounds are meticulously groomed, and the home features white walls, original fireplaces and plenty of natural light for photos. For an indoor reception, make plans for the Carriage House.
Home to Cary's championship golf course, Prestonwood Country Club boasts an immaculately-maintained rolling, green course that is a picturesque setting for an outdoor ceremony or reception. If you're looking to keep things indoors, the ballroom is the way to go (make your big entrance down the grand staircase!).
Established in 1991 and located on the 28th and 29th floors of the Wells Fargo Building in downtown Raleigh, City Club Raleigh offers picturesque and breathtaking panoramic views of the skyline and surrounding areas. The Club has seven function spaces that can accommodate groups up to 350.
Market Hall is a historic, multi-use space located in the center of City Market in downtown Raleigh. This unique building has undergone several renovations and reinventions over the last 100 years and celebrated its centennial in Oct. 2014. The building's natural brick walls and high ceilings provide a blank canvas for brides to create a look all their own.
The Stockroom is located on Raleigh's bustling Fayetteville St. in the heart of downtown. Located on the second floor of the Carolina Trust Building, The Stockroom boasts more than 3,800 square feet of open event space, 13-foot ceilings and stunning views. The venue's metropolitan ambiance is created by floor-to-exposed brick walls, restored hardwood floors and architectural trusses. 
Built in 1900 as Melrose Textile Mill, a leading manufacturer until 1930, this historic building has been transformed into a spacious wedding venue. After numerous renovations and upgrades, the 3,200 square foot historic mill sits atop Mulino's Italian Restaurant, welcoming guests to a one-of-kind wedding venue in downtown Raleigh.
Built in the early 1900s as the original Railway Express operation in Raleigh, this building features original brick walls, wood timber beams and is surrounded by historic charm with more than 4,400 square feet of open floor space. Traine's location in downtown Raleigh is within walking distance from tons of Raleigh shops, restaurants and bars.
Read more on weddings in Raleigh, N.C., here, and contact Kessa Stevens, at Visit Raleigh to start planning today!
Photo Credit: Highgrove @flowersonbroadstreet 
Comments