Top 10 Can't-Miss Consignment Shops in Raleigh, N.C.
Wednesday, January 19, 2022, 12pm by visitRaleigh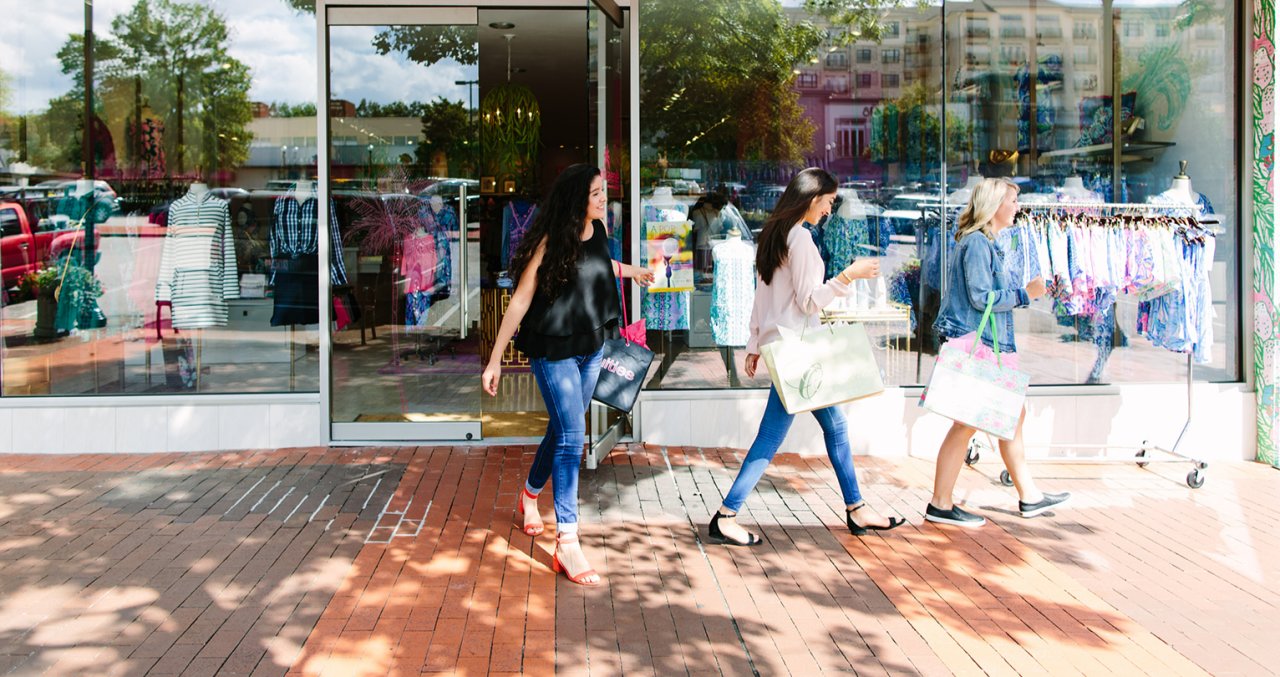 Are you a savvy shopper? Raleigh, N.C., offers lots of options for designer looks at consignor prices. If you're ready to shop until you drop while also saving money on clothing, furniture, houseware and décor—read on! We've compiled a helpful list of 10 can't-miss consignment shops in the Raleigh area.
 
Uptown Cheapskate is a teen and young adult fashion exchange that buys and sells new and like-new name-brand clothing and accessories at low prices. With locations in Raleigh and Apex, the store features clothing, accessories, handbags, shoes and more.
This Village District shop is a unique, one-stop excursion for consignors and shoppers alike. MODE offers high-end fashion brands that cater to fashionable women of all ages. At MODE, you can also find designer handbags, accessories and jewelry.
With more than 5,000 square feet of showroom, Soho Consignment features furniture and accessories from personal homes, estates, decorators, model homes and company overstocks. Whether you're looking for the perfect entryway table or some décor inspiration, check out this Raleigh store.
Dress is a Raleigh-based, upscale boutique offering a blend of new clothing and accessories, designer resale, boutique overstock and a line of ultra-luxury couture resale. Dress helps clients put together fresh and fashionable at a fraction of the retail cost—and often with the original tags still attached! Dress also lets shoppers rent a dress for up to four days.
Located in Cary, Classic Clothiers has stylish clothing for all ages. The store sells vintage and designer finds by brands such as J. Crew, Banana Republic, Chico's, Possibilities and Michael Stars. A selection of cute shoes, belts, handbags and jewelry makes this storefront a real hidden gem.
With an assortment of women's and junior's clothing and accessories, Adore Designer Resale Boutiques (in Raleigh and Cary) brings samples, overstocks and resale to their own affordable and hip atmosphere. Designer handbags are some of the most popular names: Coach, Cole Haan and Louis Vuitton.
The Perfect Piece is an upscale furniture, consignment and home decor store in Cary. Visit the East Chatham St. showroom in person and browse previously loved furniture and home accessories. The store also purchases pre-owned, quality and high-end home furnishings and décor for a good price.
Revolver is an upscale consignment shop for men and women featuring clothing, jewelry and art. Revolver offers a great selection of designer and vintage apparel including jeans, shirts, shoes and handbags. You can find labels by Dianne von Furstenberg, Trina Turk, Catherine Malandrino, Juicy Couture, Prada and Michael Stars.
You can put a room together or find that one special piece at Hunt & Gather. Locally owned and independently operated, the Seaboard Station shop features furniture and more from 30 vendors, professional designers and decorators. Its showroom has 8,000 square feet of hand-chosen consignments and room to stand back and see a vast collection of beautiful furnishings.
Scout through the Cary store to find one-of-a-kind treasures to furnish and accessorize your space. You can also find stylish apparel for up to 70% below retail. If you're interested in consigning, Petersons' is looking for items such as sofas, bedroom sets, dining tables, office furniture and more.
Comments