Top 10 "Can't Miss" Consignment Opps in Raleigh, N.C.
Monday, March 03, 2014, 9pm by Kristy Stevenson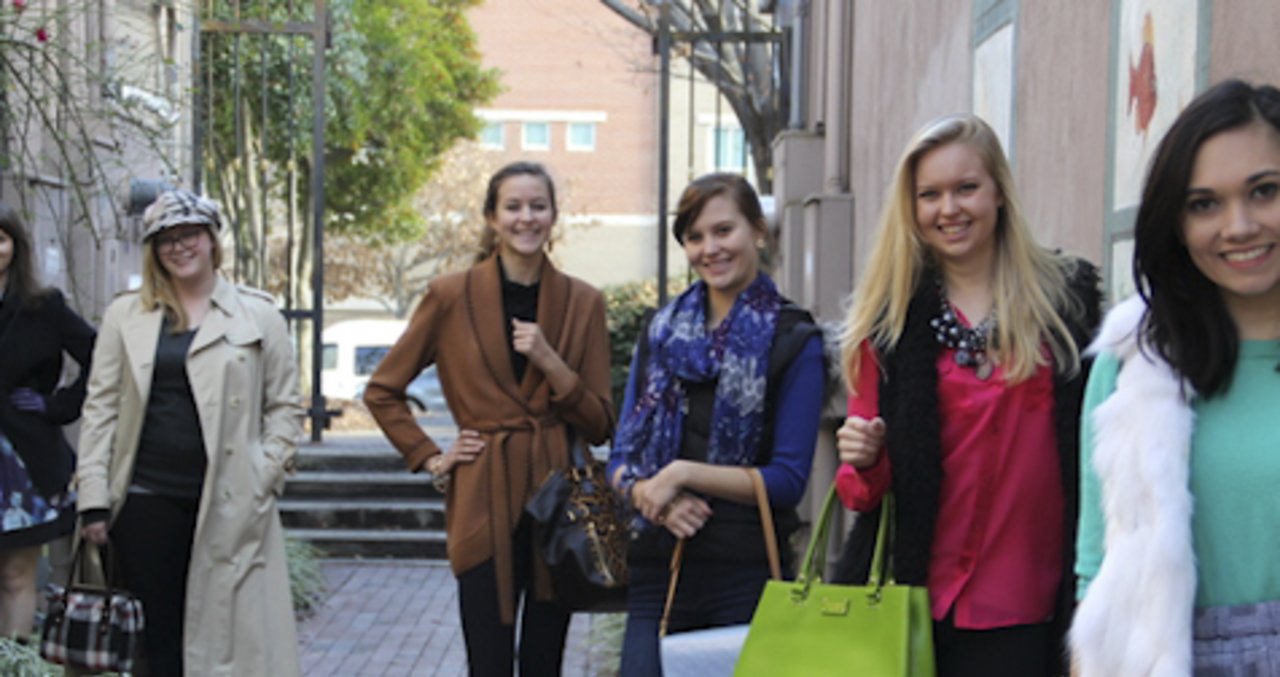 Are you a savvy shopper? Raleigh and the surrounding towns offer many options for designer looks at consignor prices. But unlike the children's event reported on, this post is all about the ladies (and sometimes even the gents). If you're ready to get your shop on while saving money on designer clothing, furniture, housewares and decorating elements, here's a helpful list of "can't miss" consignment and re-sale haunts in the Raleigh area.
1. Designer Consignors: their slogan is "One Stop. One Weekend. One Fabulous Wardrobe." Ladies, update your look with trendy clothing, handbags, jewelry, accessories, shoes and home décor. Each item is carefully screened to provide the best selection. Earn cash on the spring/summer items in your home or closet, or find a steal on something hip and new! Clothing: choose from brands like Tahari, Misook, Larry Levine, Gucci and Prada, as well as gently used items from finer department stores in women's and juniors sizes 0-3x. Décor: furniture, window treatments, mirrors, headboards, antiques and household trimmings. Next event is Mar. 13-15 in the former Jump Zone location, High House Crossing Shopping Center, 2723 Hwy. 55, Cary. Product drive donations will be collected for InterAct. carysale.com
2. Nora and Nicky's: A designer resale and consignment shop with locations in downtown and North Raleigh. The store specializes in the latest seasonal luxury consignment with beautiful items arriving daily and invite you to "Build Your Dream Wardrobe." Shop for designer and contemporary labels like Kate Spade, RED Valentino and Diane von Furstenberg in handbags, shoes, clothing and accessories, sizes 0-16. Donations of any unsold items benefit Dress for Success of the Triangle and Big Brothers Big Sisters of the Triangle. noraandnickys.com
3. Uptown Cheapskate: A teen and young adult fashion exchange, buying and selling new and like-new name brand clothing and accessories for both guys and girls at crazy low prices. With locations in Raleigh and Apex, it features top trends like metallics, ombre gradual color fades, patterns, boots and blazers. Clothing, accessories, handbags and shoes. uptowncheapskate.com/NorthCarolina
4. Bargain Box: As one of the Junior League of Raleigh's major fundraisers, this Cameron Village shop sells high quality, second hand merchandise: a new-looking suit for that special occasion, children's clothes for starting school, housewares and more. The League's focus on caring means offering much-needed items at greatly reduced prices. In addition, the store donates thousands of Bargain Buck voucher dollars to agencies serving those in need in Wake County. jlraleigh.org/?nd=bargain_box
5. Soho Consignments: "Fine furnishings for the sophisticated home." A 5,000-plus-square-foot showroom featuring furniture and accessories from personal homes, estates, decorators, model homes and company overstocks. So whether you're looking for furnishings and embellishments (college students, merging households, redecorating or remodeling) or the inspiration for great decorating ideas, check out the Raleigh store. sohoconsignments.com
6. Dress: A Raleigh upscale boutique offering a blend of new clothing and accessories, designer resale, boutique overstock and a 'dress Luxe' line of ultra luxury couture resale. Dress helps clients put together fresh and fashionable outfits at a great value. Dress Luxe features designers such as Chanel, Ella Moss and Stella McCartney–often at a fraction of the retail cost and with the original tags attached. dressraleigh.com
7. My Girlfriend's Closet: "Savvy Chic Resale" in Apex and Cary boutiques. Offering high quality women's consignment clothing in sizes 00-3x–juniors, misses and women's plus–along with shoes, accessories, jewelry, designer bags, colorful luggage and fashionable décor. Brands include Ann Taylor, Lilly Pulitzer, Michael Kors and Manolo Blahnik (among others) plus items from finer department stores. Personal shopping and styling consulting services available. mygirlfriendsclosetnc.com
8. Classic Clothiers: Small Cary shop dedicated to stylish comfort for all ages. Vintage to designer finds including J. Crew, Banana Republic, Chico's, Possibilities and Michael Stars. A selection of cute shoes, belts, handbags and jewelry makes this storefront a real find. 124 SW Maynard Rd.
9. ADORE: With an assortment of women's and juniors clothing and accessories, ADORE Designer Resale Boutiques in Raleigh and Cary bring samples, overstocks and resale to their own affordable and hip atmosphere. The stores introduced many 'consignment beginners' to the wonders of fashion, quality and bargains. Designer handbags are some of the very best sellers: Coach, Cole Haan and Louis Vuitton. And they'll soon have an online shop for unique vintage, designer and couture pieces and vintage collective jewelry. adoreboutiques.com
10. Eclectic Furniture Garden: A unique boutique offering painted, used and consignment furniture – indoor and outdoor – one-of-a-kind gifts, garden and home accents, jewelry and hand-made items from local artisans. New furniture arriving daily. This family owned business also does custom painting and interior design consulting. efgarden.com
Comments