2019 NC Travel Guide Leads to 'Firsts That Last'
Monday, December 17, 2018, 4pm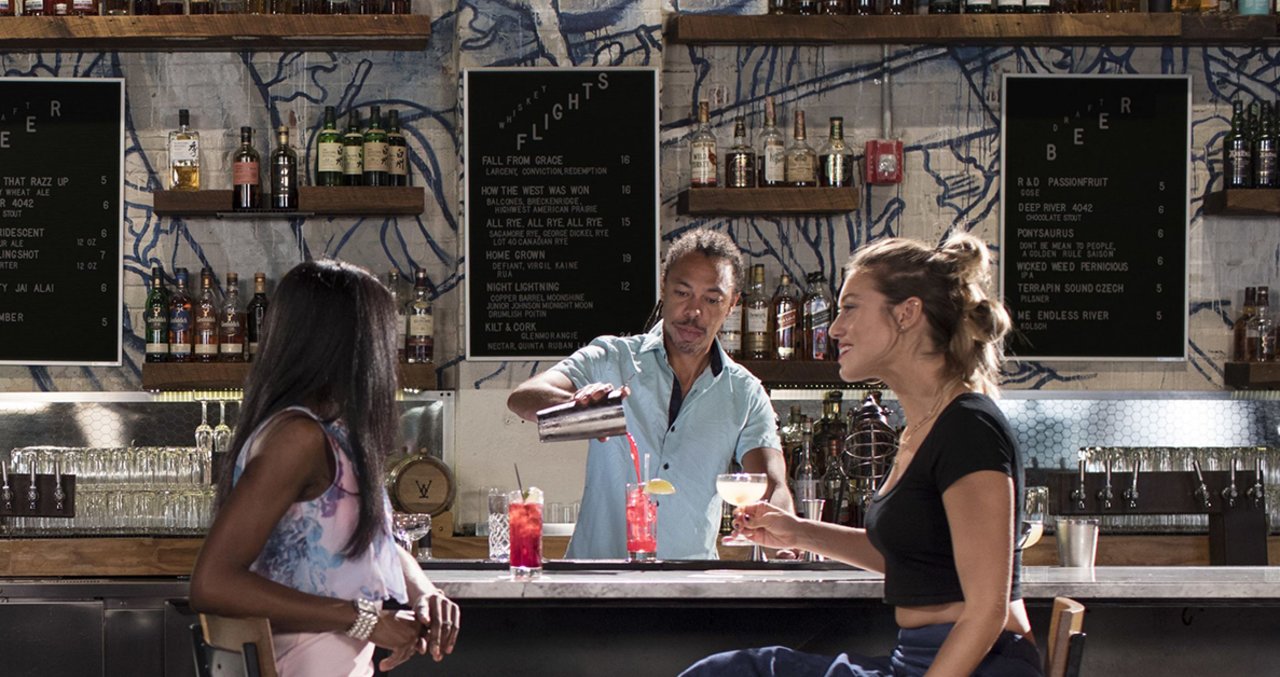 RALEIGH, N.C. (December 17, 2018): From a come-to-life cover to a 57-item bucket list, the "Official 2019 North Carolina Travel Guide" inspires travelers to seek first-time experiences that create enduring memories in destinations from the mountains to the sea. The guide was released today in print and digital editions.
"The 'Firsts That Last' theme goes beyond highlighting North Carolina's historic firsts to celebrating the personal firsts that come with traveling across the state," said Wit Tuttell, executive director of Visit North Carolina. "People will forever connect place with a first sip of Cheerwine or moonshine, hearing music and tracing its genes to where it's performed, or riding into the scenery on horseback. It's all about immersing yourself in the moment and discovering something new."
Travelers can take more inspiration from sweepstakes that embody the guide's three covers, which come to life via the free augmented reality app Layar. The app launches 20-second videos that show gliding from the dunes, indulging in craft cocktails, and rappelling down a waterfall. The correlating sweeps, which run through December 2019, are prized with:
An Outer Banks stay with hang-gliding lessons and passes to Wright Brothers National Memorial.
A Raleigh getaway with destination dining, craft beer and cocktails and jeans from Raleigh Denim.
A trip to the Polk County foothills for ziplining, rappelling, rafting and wine tasting.
The guide fashions a meeting place for dreamers and trip planners alike. Vibrant photos and text capture the energy of North Carolina's urban centers, explore the charms of its nooks and crannies, turn on the appetite for farm-grown fare and artisan chocolate and point the way to distinctive shopping. The pages lead to regional directories that list accommodations and attractions in hundreds of destinations. A two-page map lays out major roads, bodies of water, parks and cities and towns.
The "Official 2019 North Carolina Travel Guide" is free. The 176-page print edition is available at the state's nine Welcome Centers; it can also be ordered at VisitNC.com and 800-847-4862 (800-VISITNC). Readers can also link to a digital magazine version at VisitNC.com. The digital version, which includes all three covers, is enhanced by information pop-ups, a social media share feature, search functions and clickable URLs. Responsive design technology automatically adapts the digital guide to desktop, mobile and tablet devices for a seamless, user-friendly experience, no matter how readers access it. 
The 2019 Travel Guide, the official guide for North Carolina's state tourism office, was produced by Meredith Travel Marketing. It was financed by private industry support from 78 advertisers. Listings for the 875 attractions and 2,750 accommodations and campgrounds were provided for free. The self-mailer format for the 500,000 printed copies reinforces the green initiatives of Visit North Carolina, which is part of the Economic Development Partnership of North Carolina. The EDPNC is contracted by the N.C. Department of Commerce to recruit new businesses, support existing and start-up businesses, connect exporters to global customers, and attract travelers from all over the world.
Tourism remains one of the state's most vital industries with economic activity and employment generated in each of the state's 100 counties. In 2017, domestic travelers to North Carolina spent $23.9 billion, which accounts for 225,170 jobs for North Carolinians. State and local tax revenues, as a result of visitor spending, topped $1.2 billion in 2017. The effect of the tax revenue is $512 in annual household savings for the state's residents. North Carolina ranks sixth in total person-trip volume by state behind California, Florida, Texas, New York and Pennsylvania.
Download hi-res images of 2018's "Official North Carolina Travel Guide" at bit.ly/2QuWjFG.
Media Contacts:
Suzanne Brown / 919.447.7783
Hayes Norris / 919.447.7809
media@VisitNC.com
###