23 Reasons to Visit Raleigh This Year
Wednesday, January 18, 2023, 10am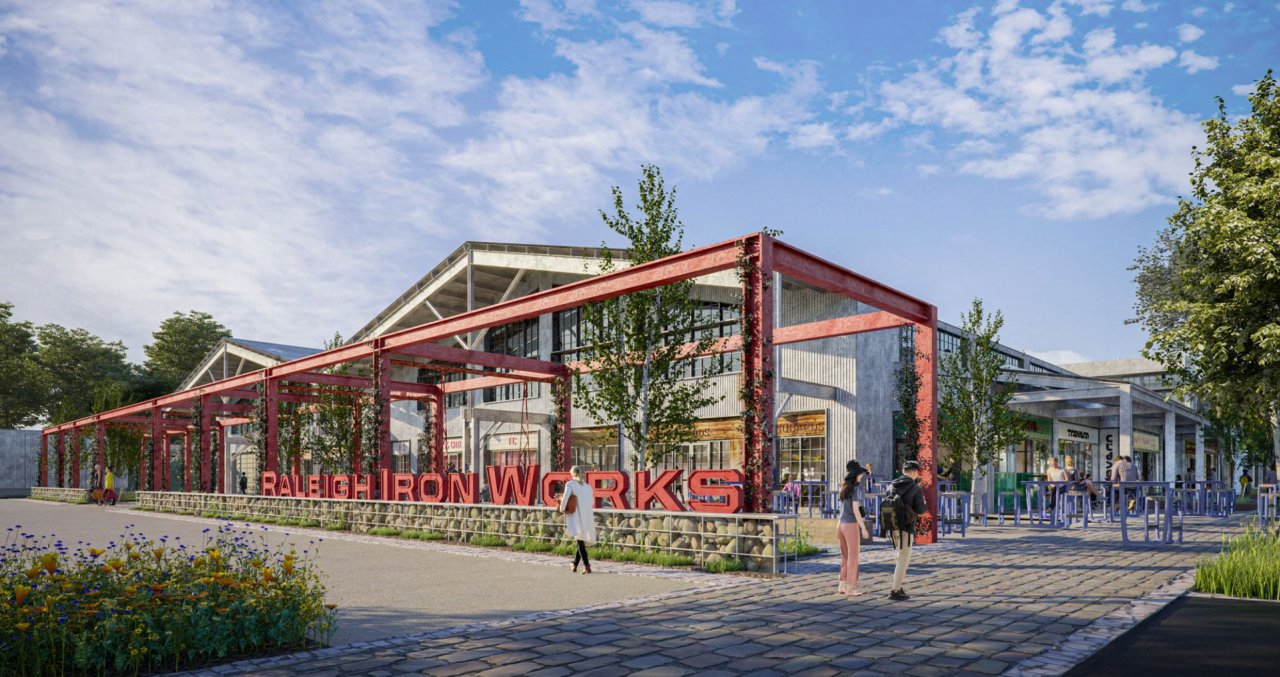 Raleigh, N.C. (January 18, 2023) — Raleigh's 2023 outlook promises lots of new experiences from food and drink to outdoor adventure to arts and culture. This year, one of the fastest-growing cities on the East Coast debuts the North Carolina Freedom Park dedicated to celebrating the African American experience, new restaurants from several Beard-nominated chefs and exciting events like the NHL Stadium Series and Dreamville Festival. Here are 23 reasons to plan a trip to Raleigh in 2023:
Raleigh's BBQ Renaissance: Midwood Smokehouse, a Charlotte-based barbecue joint known for its all-hickory-smoked 'cue, arrives in Raleigh's Smoky Hollow in the spring of 2023. 
 
Midwood joins recently opened Longleaf Swine, named for the state's signature pine in Raleigh's historic Oakwood neighborhood, and The BBQ Lab in North Hills from scientists Jerry Stephenson and Roxanne Marley who have 40+ Kansas City Barbecue Society Championship awards. Other new spots include: Sam Jones BBQ, Prime Barbecue and Shady's alongside long-time Raleigh favorites Clyde Cooper's, Ole Time Barbeque and The Pit.
 
Local restauranteur Giorgios Bakatsias is opening three new restaurants in Raleigh in 2023. Just opened Giorgio Pizza Bar offers up thin-crust sourdough pizzas, handmade pasta specials, Italian wines and craft cocktails. Las Ramblas, a Spanish tapas bar named for the famed boulevard in Barcelona, opens later this month. Then East End Bistrot, a French steakhouse with a house butcher program, run by renowned executive chef William D'Auvray, arrives later this quarter.
 
Brodeto is a Croatian-Italian eatery featuring the restaurant's namesake dish, a traditional fish stew with a rich tomato-wine broth. Acclaimed James Beard-nominated chef Scott Crawford will open his latest venture in Raleigh Iron Works with a menu inspired by his trips to the Adriatic region with his wife.
 
Raleigh Iron Works is a historic industrial site outside of downtown with offices, residential units and retail shops being developed to open later this year. Vendors include a third location for Ponysaurus brewing featuring pizza from local favorite Oakwood Pizza Box, Durham-based Eastcut Sandwich Bar's second location, as well as Andia's Ice Cream. Bond Brothers Brewing will open NOCO in the adjacent Salvage Yard development in 2024, joining the newest Triangle Rock Club as anchor tenants.
 
Award-winning chef and restauranteur Cheetie Kumar will open a new restaurant near the Five Points neighborhood in collaboration with Anisette Sweet Shop. Kumar's new eatery will feature an indoor-outdoor area with bright, fresh Mediterranean and Middle Eastern dishes.
 
La Terrazza, from Samad Hachby of Mulino Italian Kitchen & Bar, is a terrace dining concept coming to The Dillion in Raleigh's booming Warehouse District. The restaurant will focus on southern Italian and Mediterranean offerings, accompanied by a beautiful skyline view of the city.
 
Smoky Hollow, the "northern gateway" to downtown Raleigh, is a mixed-use urban district featuring several new local shops and restaurants including: a new Milklab location; J. Lights; New Anthem Beer Project, a Wilmington based brewery; Madre, a tapas place from Happy + Hale founder Tyler Helikson; and The Crunkleton, a third location of the classic cocktail bar.
 
Cary's new mixed-use development Fenton debuted with tenants like Chef Mike Lee, a Durham food scene staple, opening his second location of the popular M Sushi. Additional tenants include Colletta (Italian food and wine), Dram & Draught (cocktail bar), Superica (Tex-Mex from chef Ford Fry) and more. Scott Crawford's Crawford Brothers Steakhouse is slated to arrive in 2024.
 
The Test Kitchen will be Michael Lee's sixth restaurant, opening in Cary's Fenton development in March of 2023. It will serve as a laboratory for chefs, allowing them to try out new recipes, ingredients and out-of-the-box concepts.
 
North Carolina Freedom Park, located on State Government Grounds, is scheduled to open this spring. The park will honor the African American struggle for freedom and was designed by internationally recognized architect Phil Freelon.
 
Downtown Cary Park is slated to reopen this summer. The reimagined seven-acre public gathering space will have two food and beverage facilities, four interactive water features, a great lawn and an outdoor entertainment pavilion.
 
A master plan for the 308-acre Dorothea Dix Park–the city's largest green space–proposes the area be transformed through six distinct landscapes. The first broke ground in late 2022, Gipson Play Plaza will focus on play space for visitors of all ages. Acting as a central gateway connection to the rest of downtown Raleigh, these 18-acres will receive new landscaping, fountains, gardens, a waterfall, amphitheater, civic plaza and playground with completion expected in 2024.
 
The third annual Dreamville Festival, a two-day, multi-stage festival at Dix Park will take place April 1-2 with a one-of-a-kind celebration of local culture, food and art from Grammy award-winning artist and NC-native J. Cole. A curated selection of music performers will blend some of today's biggest national acts with exciting up-and-comers.
 
North Carolina Museum of Art People's Collection is the museum's permanent collection of art, which was completely renovated and reopened at the end of 2022. With 200+ new pieces added, the People's Collection features a new, innovative flow for the museum with multiple accessibility and technology upgrades that bring the art to life.
 
2023 is the "Year of the Trail" in North Carolina! In the City of Oaks there's no shortage of trails to explore the outdoors, including at one of the largest museum art parks in the country, NCMA's Museum Park. Explore the 100+ miles of Raleigh greenways, many connecting to attractions or other trails traversing through parks throughout the city and surrounding county.
 
The Raleigh Beer Trail added new stops with East Bower Cider Company (Raleigh's first cidery), Ancillary Fermentation (located in a former bank that hosts a "permanently impermanent" beer, food and art experiences), Sneaky Penguin Brewing (7bbl craft brewery in North Raleigh), Altered State Brewery (releasing unique and small-batch beers weekly with an emphasis on funky IPAs and sours) and Edit Beer Co. (opened at the end of 2022 and plans to feature up to 20 beers on tap by the spring of 2023).
 
North Carolina Museum of Natural Science's "Dueling Dinosaurs" Exhibit is 67 million years in the making! Featuring what's thought to be the only 100% complete skeleton of a tyrannosaurus rex in the world plus a Triceratops skeleton, among the most complete ever found as well, in an entirely new lab built just for this exhibit. Visitors will be able to get up close and personal with the fossils and meet some of the scientific team as they uncover long-buried secrets.
 
The 2023 Navy Federal Credit Union NHL Stadium Series™ hits the ice on February 18 featuring the Carolina Hurricanes in the team's first outdoor game against division rivals the Washington Capitals at Carter-Finley Stadium. The Hurricanes Fan Fest, a free, family-friendly event, will happen in downtown Raleigh the day before.
 
Celebrate the 50th anniversary of A Christmas Carol at Theatre in the Park when Ira David Wood III passes the iconic role of Scrooge to his son, Ira David Wood IV, with his daughter Evan Rachel Wood, Frankie Muniz and Michael C Hall featured in the winter 2023 production.
 
International Flights resumed in 2022 at RDU International Airport with Delta's nonstop route to Paris and American's direct flight to London Heathrow. RDU's International expansion includes its newest additions: Montreal, Canada, on Air Canada; Reykjavik, Iceland, on Icelandair; and Nassau, The Bahamas, on Bahamasair.
 
RDU International Airport goes all in on local this year with casual dining bar Crawford Genuine opening, run by five-time James Beard award nominee Scott Crawford. Wake Forest-based Black & White Coffee Roasters will also join the marketplace in Terminal 2.
 
Finally, don't miss Raleigh's new and improved cocktail bar and music scene. James Beard Foundation 2019 "Outstanding Chef" award winner Ashley Christensen will reopen the iconic Fox's Liquor Bar. Jason Howard, owner of local favorite hot dog shop The Cardinal, opened the world's tiniest honky-tonk bar, The Pink Boot. And you can't forget Cuya Cocktail Bar above Cortez, which just opened under James Beard-nominated chef Oscar Diaz and partner Charlie Ibarra.
There's even more to come! Keep up to date year-round with What's New from Visit Raleigh.
About the Greater Raleigh Convention and Visitors Bureau (Visit Raleigh):
As the official destination marketing organization for Wake County, the Greater Raleigh Convention and Visitors Bureau (Visit Raleigh), is responsible for promoting Wake County as an attractive travel destination and enhancing its public image as a dynamic place to live and work. Through the impact of travel, the organization strengthens the economic position of and provides opportunity for people throughout Wake County. Raleigh, N.C./Wake County welcomes nearly 16 million visitors annually whose spending tops $2.3 billion. The visitor economy supports more than 21,000 local jobs in Wake County and generates $243 million in state and local tax revenues, saving each Wake County household $592 in taxes annually. visitRaleigh.com
Media Contact:
Jessica Holt
Director of Public Relations and International Tourism
919.645.2654
jholt@visitRaleigh.com
# # #