Deep Roots on New Ice [Tim Peeler]
Thursday, February 16, 2023, 1pm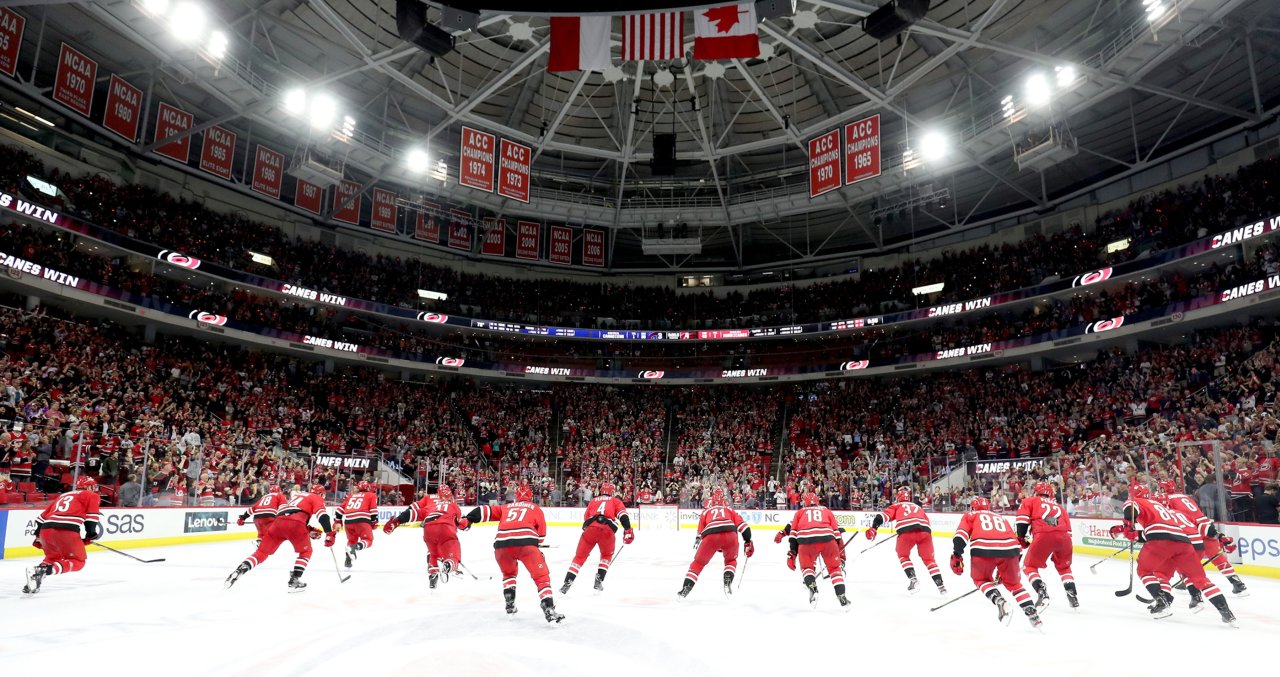 The NHL Stadium Series outdoor game takes place this weekend at NC State's own Carter-Finley Stadium. But professional hockey in the South began more than 70 years ago — at Reynolds Coliseum. 
February 16, 2023 | Tim Peeler 
The Carolina Hurricanes are hot, leading the Eastern Conference's Metropolitan Division with 35 wins and 10 losses.
And the outdoor ice rink now installed at Carter-Finley Stadium seems to be sufficiently cold to host an NHL Stadium Series game that will put Raleigh and NC State in hockey's spotlight for a nationally televised audience and a sold-out crowd of more than 57,000 spectators. 
Continue reading Deep Roots on New Ice by Tim Peeler. 
More from Peeler: