Global Esports Community Descends on Raleigh this Weekend for R6 Raleigh Major
Wednesday, August 14, 2019, 4pm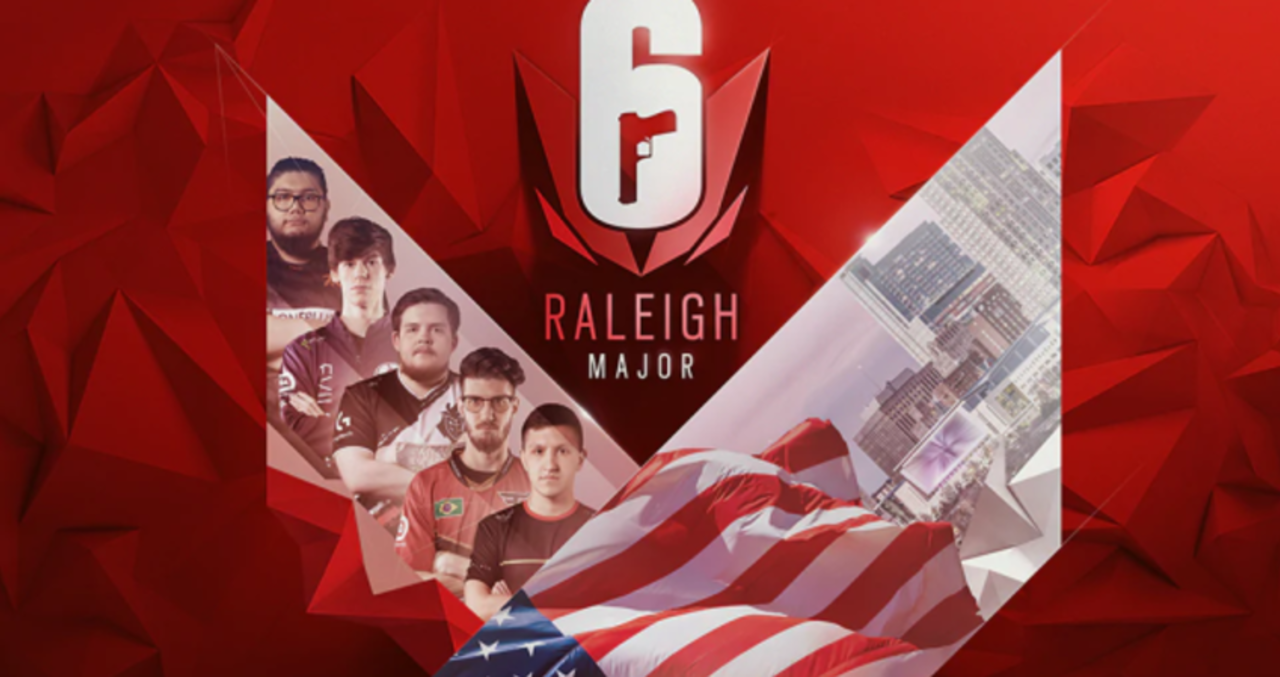 Sold Out Rainbow Six Siege® Esports Tournament to Showcase the City as an International Gaming Hub
Raleigh, N.C. (Aug. 14, 2019) – This upcoming weekend Raleigh is hosting its first major esports tournament in over five years. The R6 Raleigh Major is the second largest Rainbow Six Siege® esports event of the year and welcomes to our city 16 teams and 80+ competitors from around the world. The highly anticipated event is sold-out, and we're expecting more than six thousand in-person spectators and fans, roughly 60% from outside the region, to take in the action live from main stage inside the Raleigh Convention Center and over seven million spectators taking in the event's livestream which is being broadcast in 15+ languages worldwide on Twitch.
For those unfamiliar with Ubisoft's Rainbow Six Siege® video game, the characters are anti-terrorism units such as SWAT, FBI, Navy Seals, etc., and some attendees (roughly 10%) might come dressed characters from the game to participate in cosplay at the event. Although the R6 Raleigh Major supports cosplay, no real weapons (including any weapon designed to fire any type of projectile), firearms or blades/edged weapons of any kind will be permitted at the Raleigh Convention Center. And all costumes, accessories and props will be inspected and tagged upon entering the convention center.

Just as is the case with most world-class esports tournaments, the event organizer, Ubisoft, in coordination with the City of Raleigh have employed a variety of security measures to ensure a safe environment including credentials, metal detectors, bag checks, uniformed and undercover Raleigh Police Department officers, security cameras, K-9 units and more.
Although tickets to watch the actual tournament competition in-person have sold out there will an interactive experience set-up inside the Raleigh Convention Center on Saturday and Sunday, and the public is encouraged to come check it out. This will include a Ubisoft Store with merchandise on sale, Acer and HyperX interactive booths with gameplay/demos, meet and greet areas with professional esports players and influencers, a Rainbow Six Siege preview area with the latest game updates and operators before the global reveal, cosplay, a community art wall, an artist row with in-game character face painting, custom caricature drawings and more.
The event was brought here by the Greater Raleigh Esports Local Organizing Committee, which was established to strategically identify and attract regional, national and global esports events to the Greater Raleigh area. That includes a diverse spectrum of competitive video game platforms including PC, console and mobile, as well as genres and games from sports, racing and fighter titles, to RTS, MMORPG, Battle Royal and FPS titles. Key to our efforts is to promote and showcase the Greater Raleigh area's many world-class venues and modern infrastructure; elevate and entertain our diverse community who celebrates the lifestyle of gaming and the culture of esports; global technology leaders that call the region home; and highlighting the ever-growing game development educational curriculum and growing industry presence that powers the video game ecosystem. We are positioned to offer leagues, publishers, event organizers and gaming communities at all levels that want to host their events in the Greater Raleigh area with operational, promotional and measured economic support. Raleigh, N.C., has an incredible opportunity to be a globally recognized esports market through the sustainability and support of competitive video games.
The Triangle is home to five major gaming publishers and a robust gaming ecosystem. As a matter of fact, Ubisoft, which has offices in the Triangle, will also be holding a job recruitment fair open to the public at the Raleigh Convention Center during the tournament. They have 1,300 positions open around the globe to be filled, including over 300 open positions in North America and nearly 20 of those in the Greater Raleigh area alone. NC State University, Wake Tech, William Peace University and Wake County Public Schools will also be on hand showcasing their game development and simulation programs and curriculum.
At the end of the day we like to say that the Greater Raleigh community not only plays and watches esports, but we also make and design the software and technologies that helps power the global esports industry . . . PLAY. WATCH. MAKE . . . This is why we believe the R6 Major Raleigh event could not be a better representation of that.
More information on the event and activities open to the public can be found here.
###