Greater Raleigh Area Partners Submit 55 NCAA Bids
Tuesday, February 04, 2020, 8am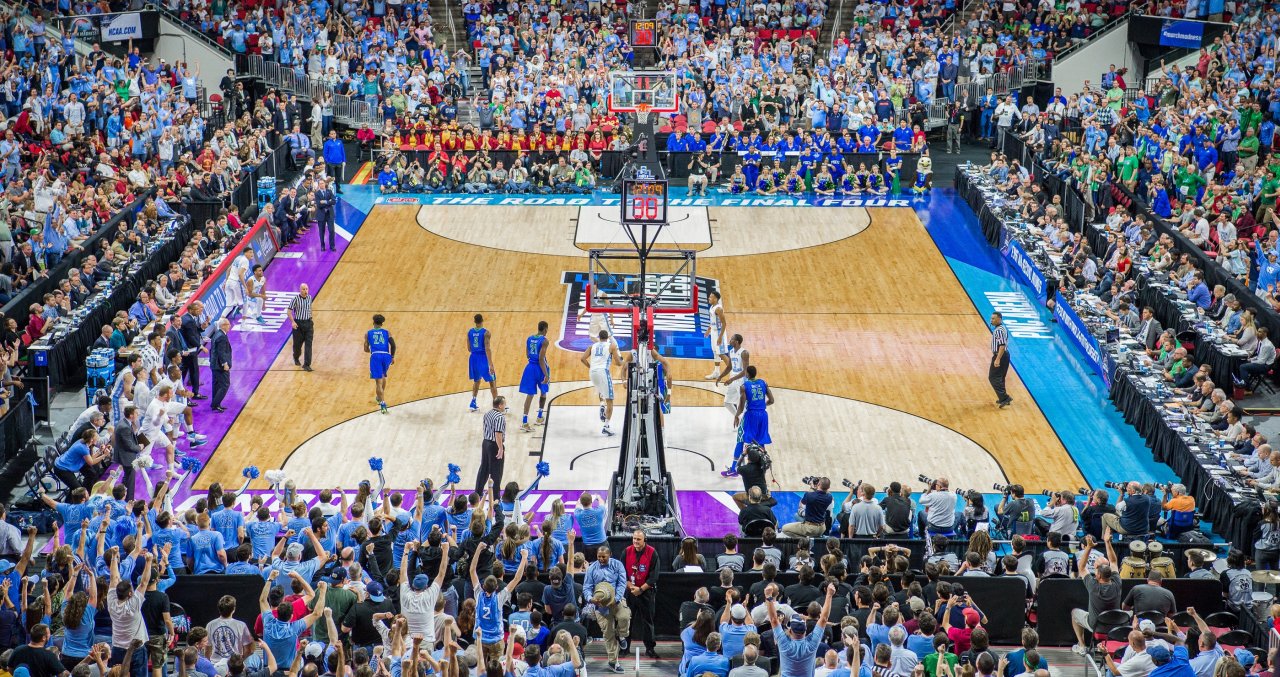 Experienced NCAA hosts NC State University and Town of Cary lead the way
Raleigh, N.C. (Feb. 4, 2020) – The Greater Raleigh area, led by NC State University and the Town of Cary with a host of key regional partners, has submitted 55 bids in the NCAA's site selection process for future championship events.
This latest NCAA bid cycle covers four academic years, 2022-23 through 2025-26.
The deadline for all bids was yesterday, Feb. 3. The NCAA will announce site selections on Oct. 23, 2020, when it will reveal more than 500 championship sites for all sports at all three divisional levels.
Greater Raleigh's 55 bids include 15 separate championship events in nine different sports. See below for the complete list.
"The NCAA bid process is incredibly competitive," said Scott Dupree, Executive Director of the Greater Raleigh Sports Alliance (GRSA), which helped organize and support each of the bids. "As more cities chase sporting events and new facilities open across the country, it only gets tougher. Fortunately, we live in what I believe is the best college sports market in America with so many superb partners and host venues. Our overall bid plan is excellent and well-thought-out. We settled on these 55 bids following extensive evaluation and hard work by a lot of really good people, and hopefully we'll land our share of championships in October."
The vast majority of bids were submitted by NC State (24) and the Town of Cary (23).
"NC State is recognized nationally as one of the premier hosts of NCAA championship events," Dupree said. "As for Cary, I'm not sure there's another town of similar size in America that is so clearly established as an NCAA championship destination. Adina Stock is the point person for NC State's bids, and William Davis does the same for Cary, and those two individuals deserve a ton of credit for making this happen."
In addition to NC State and Cary, the Triangle Aquatic Center and the Town of Holly Springs also submitted bids. Official host institutions for Greater Raleigh bids include William Peace University, the University of Mount Olive, the University of North Carolina and the NC State University Water Polo Club.
The GRSA worked closely with each host organization on bid strategy, development and content.
During the last bid cycle, covering academic years 2018-19 through 2021-22, the Greater Raleigh area submitted 57 bids and was awarded 13 championships.
Here's the complete list of NCAA bids submitted yesterday by Greater Raleigh organizations:
D-I Men's Basketball 1st/2nd Rds. (4 years) – NC State, PNC Arena
D-I Men's Basketball Regional (4) – NC State, PNC Arena
D-I Women's Basketball Regional (4) – NC State, PNC Arena
D-I Women's Gymnastics Regional (4) – NC State, Reynolds Coliseum
D-I Men's Golf Regional (4) – NC State, Lonnie Poole Golf Course
D-I Women's Golf Regional (4) – NC State, Lonnie Poole Golf Course
D-I Men's College Cup (4) – Town of Cary, UNC, WakeMed Soccer Park
D-I Women's College Cup (4) – Town of Cary, UNC, WakeMed Soccer Park
D-I Women's Lacrosse (4) – Town of Cary, UNC, WakeMed Soccer Park
D-II Baseball (4) – Town of Cary, Mount Olive, USA Baseball
D-II Men's & Women's Basketball Festival (2026) – Town of Cary, Mount Olive
D-III Softball (2025, 2026) – Town of Cary, Peace, Thomas Brooks Park
D-III Field Hockey (4) – Town of Cary, Peace, WakeMed Soccer Park
D-III Baseball (4) – Town of Holly Springs, Peace, Ting Park
Women's Water Polo (4) * – Triangle Aquatic Center, NC State Water Polo Club
*(National Collegiate event, no divisions)
About the Greater Raleigh Sports Alliance (GRSA):
A division of the Greater Raleigh Convention and Visitors Bureau (Visit Raleigh) - the Greater Raleigh Sports Alliance (GRSA) markets and promotes Raleigh and all of Wake County in order to generate and/or retain sports-related businesses (tournaments, championships, special events and meetings) for the purpose of economic development. Raleigh, N.C./Wake County welcomes more than 16 million visitors annually whose spending tops $2.5 billion. The visitor economy supports more than 26,170 local jobs in Wake County and generates more than $250 million in state and local tax revenues, saving each Wake County household $671 in taxes annually. raleighsports.org
Media Contact:
Greater Raleigh Sports Alliance (GRSA)
Jessica Holt, Public Relations Manager
919.645.2654
jholt@visitRaleigh.com
# # #