Greater Raleigh Sports Spotlight: Flying High with Cary BMX Freestyle Weekend
Monday, September 23, 2019, 4pm by Neil Amato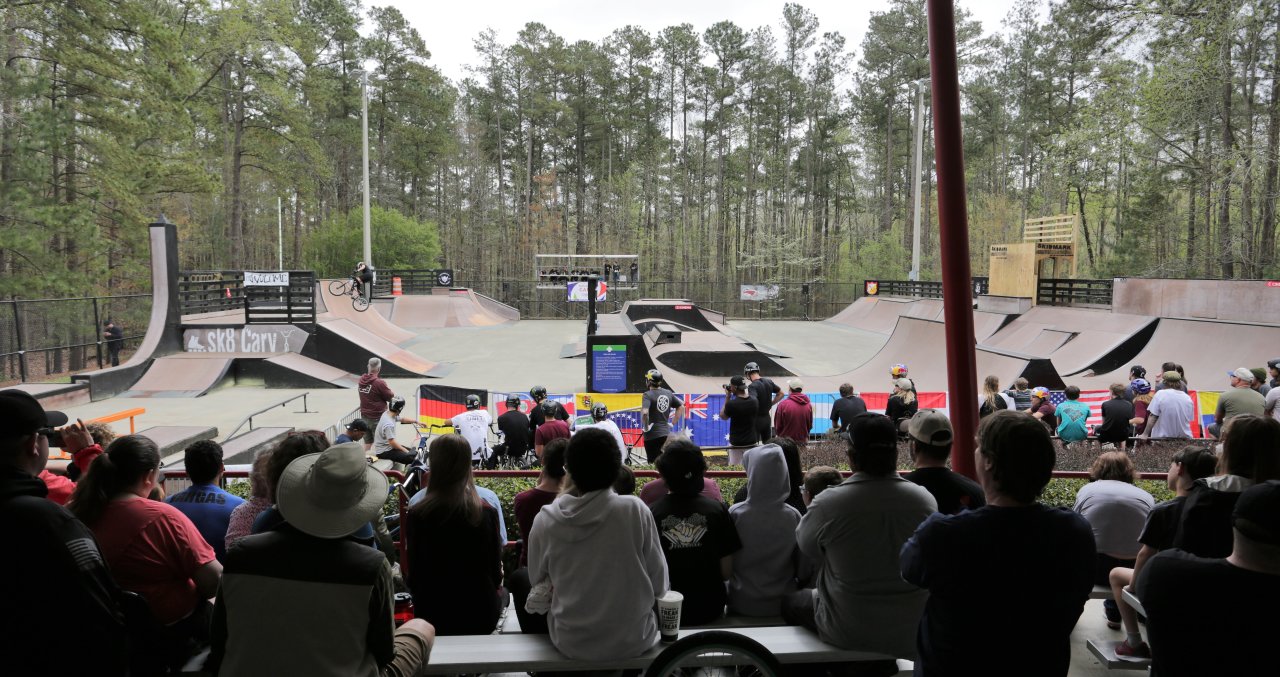 An interesting look at the sports event industry in Greater Raleigh, N.C. 
It's safe to say that multiple 2020 Olympians will be in Cary the first week of Oct. In Greater Raleigh, that's an easy statement to make, as the North Carolina Courage regularly have international-caliber women's soccer talent.
At Robert V. Godbold Park on NW. Maynard Rd., different sorts of Olympic hopefuls—in a first-time Olympic sport—will compete for points that could earn them a trip to Tokyo next summer.
A three-pronged event in BMX freestyle is scheduled for Oct. 4-6 at Sk8-Cary, a venue that is no stranger to the sport. Sk8-Cary has been open to the public nearly 20 years. Now that BMX freestyle is an Olympic sport, Cary is going to be one important stop on the journey athletes take to reach Tokyo.
On Fri., Oct. 4, the USA Cycling BMX Freestyle National Championships will bring together the nation's top male and female riders. Sat. is the Pan American Continental Championships, open to athletes in North and South America. Then on Sun., is a Class 1 event, or C1, which is open to riders from anywhere. All three events offer participants the chance to pick up points for Olympic qualification, according to a system set up by UCI, cycling's world governing body.
Not sure what BMX freestyle is? It may be something you saw on ESPN's X Games without knowing what you were watching. You may think of racing, which is one part of bicycle motocross, or BMX. BMX freestyle is judged, based on a number of factors that include creativity. Google "BMX freestyle best videos" for more on that, or listen to Ryan Nyquist, one of the sport's all-time greats, explain what fans can expect to see.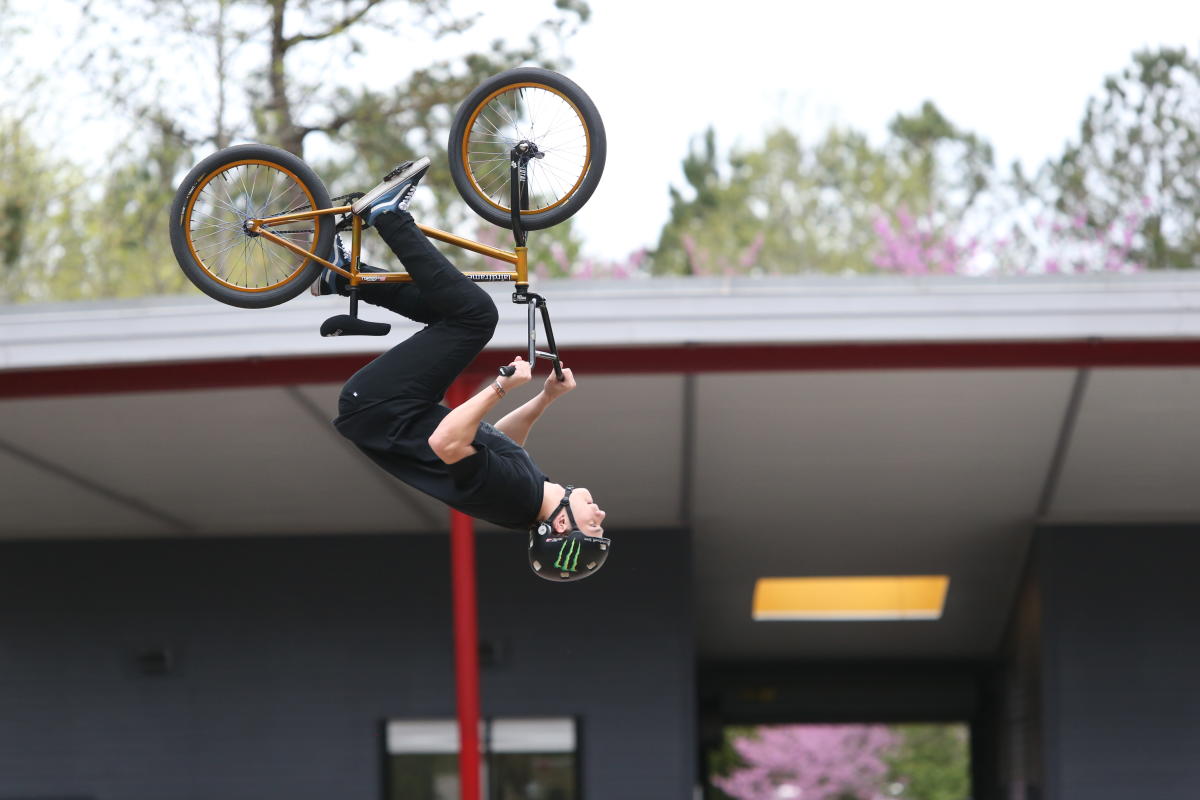 "It's high-action, high-flying, amazing demonstration of skill and balance and determination," Nyquist said. "And it's all of that combined and put onto a bicycle. If you've never seen it in person, it's pretty spectacular. What these guys do on a bicycle nowadays is incredible. The fact that they go off a ramp, they fly through the air, they're spinning, they're flipping, they're twisting—all kinds of stuff going on—and they have the air awareness, the balance, the strength to make it all come back together, and they ride back down on their tires, it's just awe-inspiring."
Nyquist's standing in the sport is one reason, but certainly not the only reason, Cary is hosting this event. Nyquist, who last month was named coach of the U.S. BMX freestyle team, was competing at an event in Cary when he approached Sk8-Cary's director, Billy Dexter, a former pro rider himself. Nyquist is originally from Calif., but he's spent plenty of time in N.C., first living in Greenville for more than a decade and now living in Wilmington since 2018.
Nyquist has competed numerous times in Cary, and he told Dexter about a year ago what he thought of Sk8-Cary.
"He came up to me after our fall contest and said, 'Billy, you have to do a C1,'" Dexter said. "'The way you guys run this, your staff, it's a well-oiled machine.'"
Dexter and William Davis, the Town of Cary's sports venues manager, then worked with the Greater Raleigh Sports Alliance and others to submit a bid to USA Cycling. As Dexter tells it, he kept offering Cary as a host, and USA Cycling eventually said yes. To Nyquist, having a history-making event here makes sense.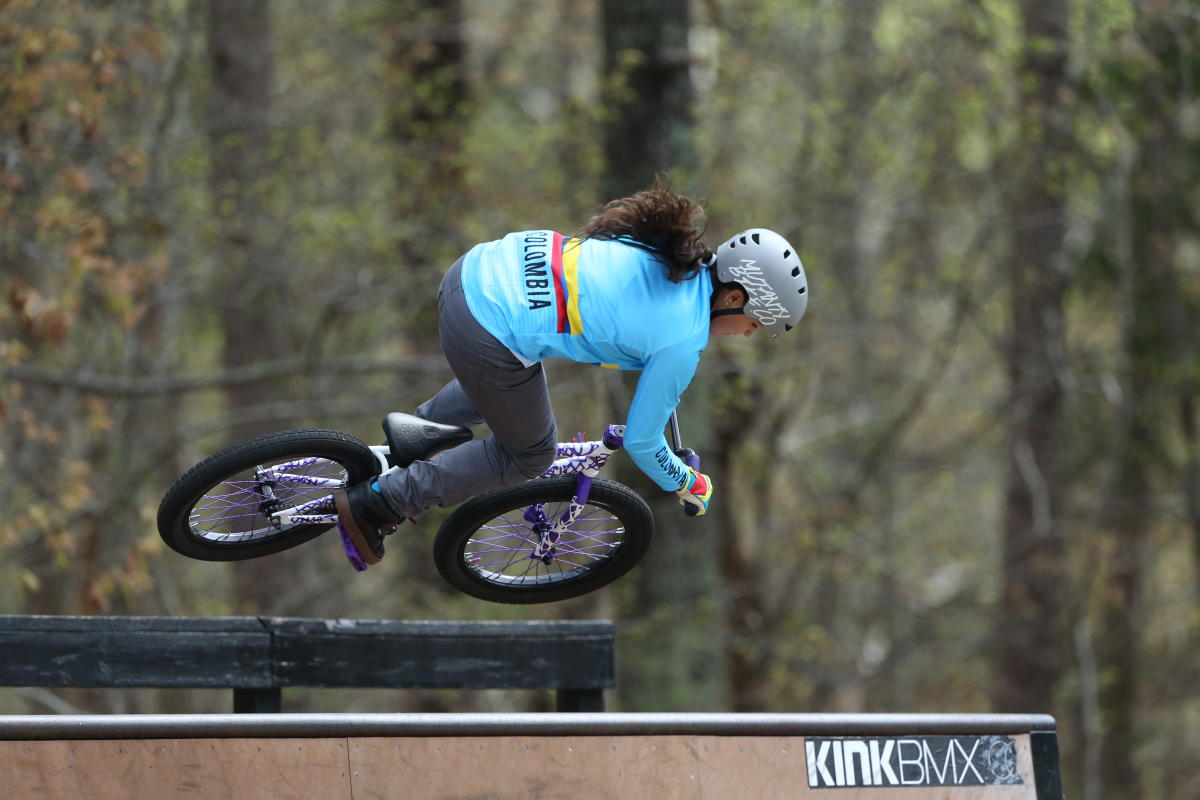 "Cary has this long history of having a pretty awesome complex," Nyquist said. "When we're looking for a place that would align with what we're looking at Olympic-wise, we thought it could be a pretty good fit to hold a competition.
"I thought Billy and Veronica [Thring, operations and program assistant of action sports] and their team did a really great job running it. They're perfectionists, and they want everything to be awesome, which shows their passion towards making this thing great and making it go off without a hitch. You know, those are the kind of people that USA Cycling wants to partner with."
The ramps at Sk8-Cary have gotten a makeover for the event, as the normal set-up is more kid-friendly than challenging to the world's best. Dexter of course wants to test the competitors, offering a different layout than they might have seen in recent events. One of those events was in April, the second stop of the N.C. BMX Series, which featured competitors from around the world, many of whom will be part of the Oct. weekend. 
Davis said the town hopes to add a cover for the facility—funds would be allocated if a Cary bond referendum passes in Oct.—because it would enhance the ability to host future events. He said the town's leaders are interested in hosting events beyond the mainstream.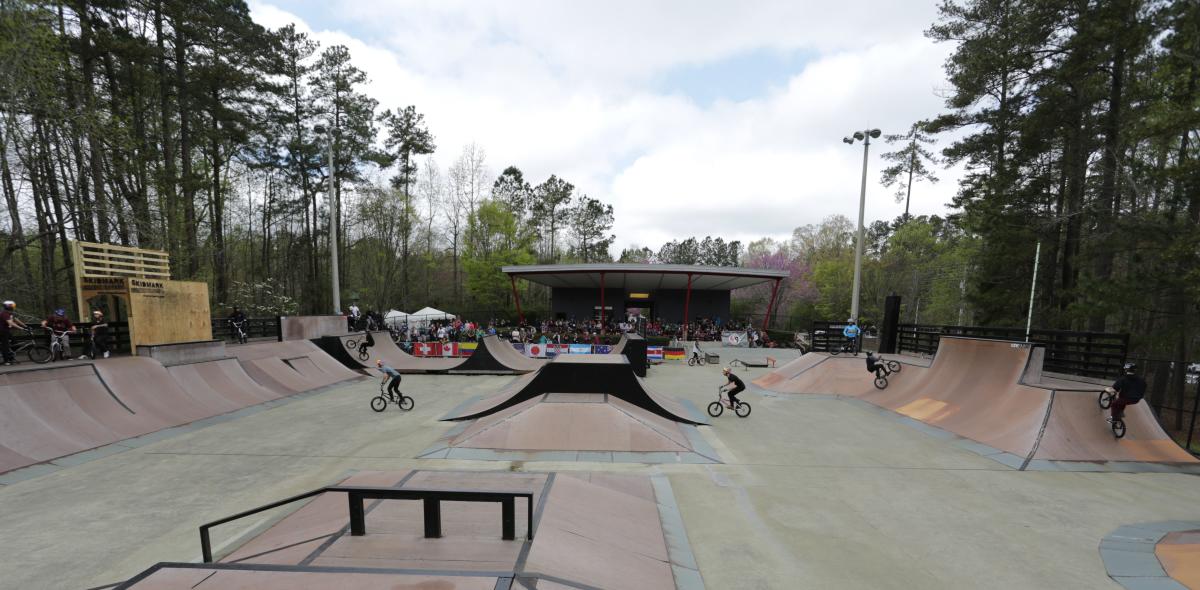 "We know we do well as a host for soccer and baseball and tennis, but when you can bring something different, it's really cool," Davis said. "This has that cool factor that's exposing different people to the town.…We'll try any sport if it fits on our fields or courts."
BMX certainly qualifies as cool, in part because you never know when you'll see a competitor unveil a new move. That unpredictability makes the sport a strong spectator draw, one reason it was added to the Olympic lineup.
"BMX is always changing, always evolving," Dexter said. "Even from the time I was riding professionally, guys are doing way more spins and way more flips. It's really limitless."
The same can be said of Cary's future with a newer sport about to get an Olympic boost.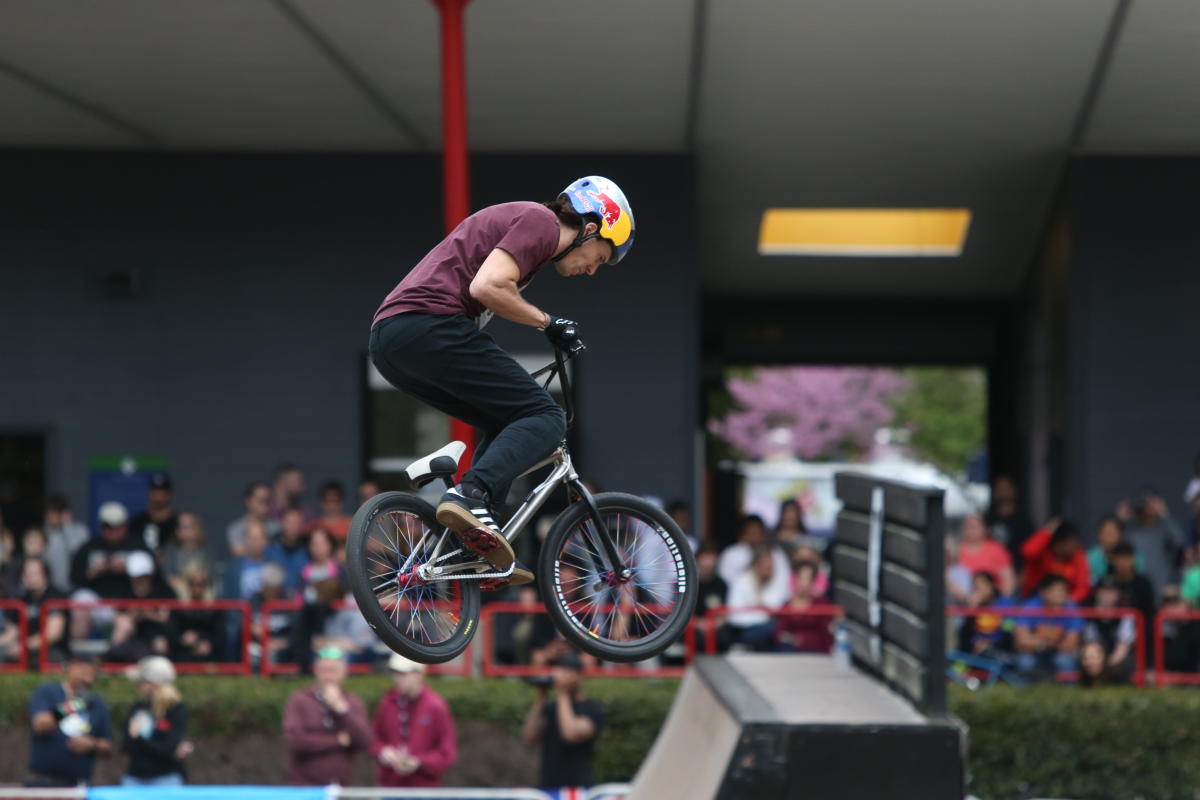 Photos by Alyson Boyer Rode [2019 NC BMX Series]
Author: Neil Amato