Greater Raleigh Sports Spotlight: Futsal Establishes a Foothold in Raleigh
Thursday, January 09, 2020, 10am by Neil Amato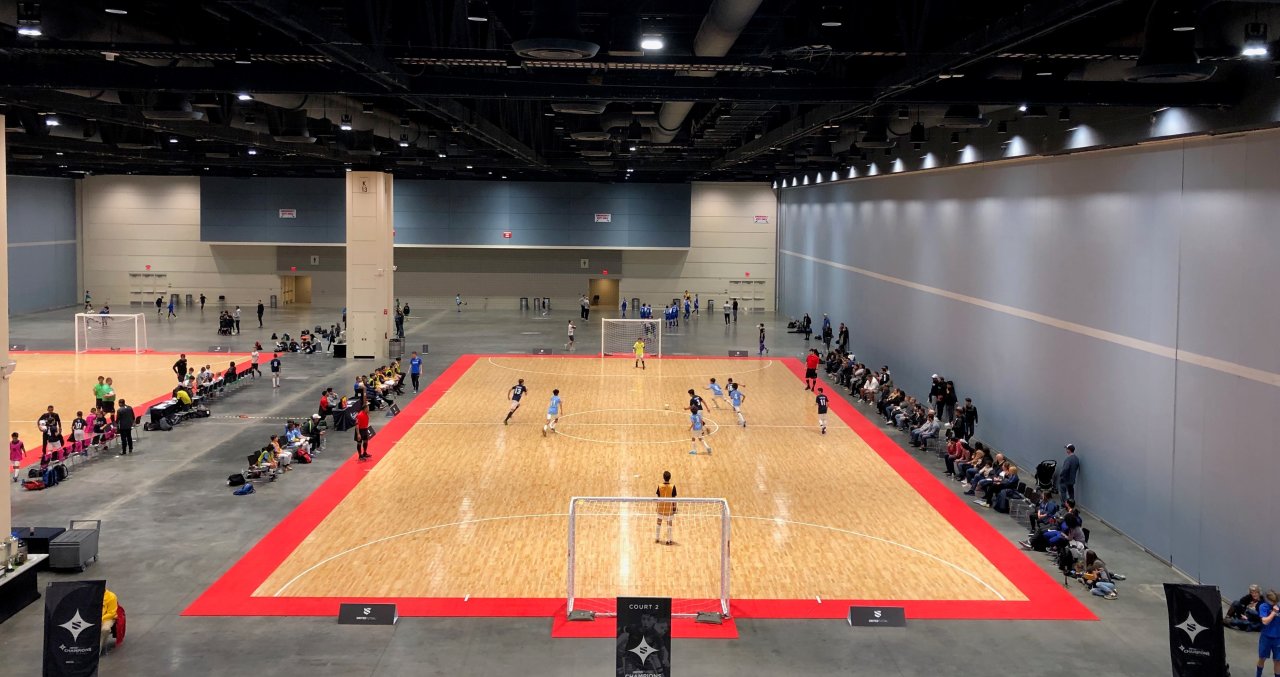 An interesting look at the sports event industry in Greater Raleigh, N.C. 
The teams each sent out five players, and the action on the courts was fast and furious at the Raleigh Convention Center the first weekend in 2020. But this wasn't basketball.
This was futsal, best described as smaller-scale soccer with fewer players and faster restarts than the outdoor, 11-v-11 version. Unlike its indoor soccer counterpart, futsal doesn't have boards to keep the ball, and ricochets, in play. Futsal gives budding soccer players a chance to work on their foot skills in tight quarters and stay active until outdoor season. With four field players and a goalie, each player is important on offense and defense.
"In 5-v-5, there's no place to hide," said Chris Rue, coach of the South Florida club team SSA. "The benefits of the development for younger players is phenomenal."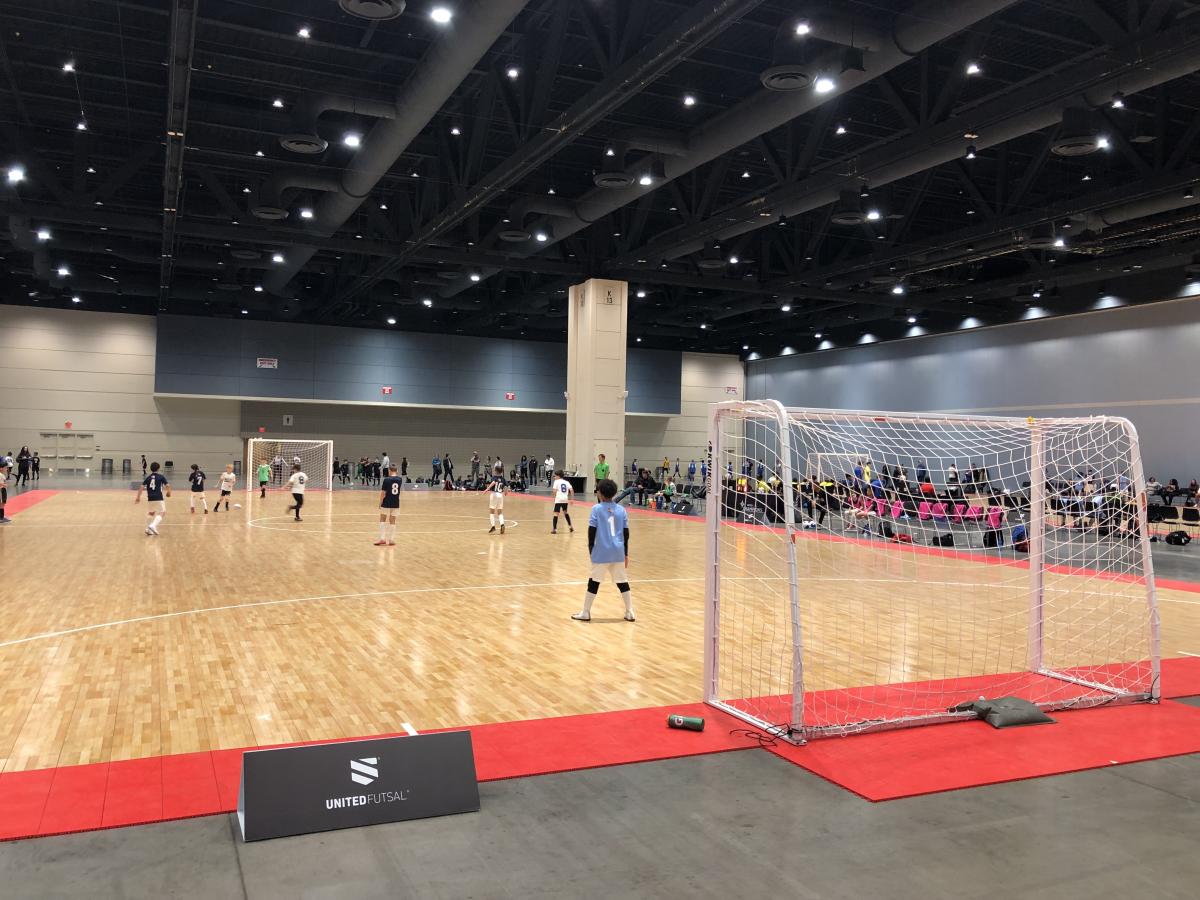 Nine clubs from up and down the East Coast sent teams to Raleigh for East Regional play in the inaugural Champions Cup Series (CCS). The CCS is a tournament series run by United Futsal, a Raleigh-based league that also hosted the West Regional in Santa Clara, Calif., in Dec. and will host a Central Regional tournament in St. Louis later this month. The events help seed teams for a national tournament this summer, and players can be chosen to take part in elite-level training.
Four age-group champions were crowned in the boys event, and future tournaments are slated to have a larger boys bracket as well as championship play for girls teams.
Futsal has several rule modifications that keep play moving. Any restart must happen in four seconds, such as a kick-in after a ball goes out on the sidelines. And goalies likewise must throw or roll the ball out quickly when the opposing team sends a ball over the goal line.
The ball moves faster as well, because it is smaller and heavier than a regulation soccer ball.
The court is longer and wider than a regulation basketball court, and the goals are about 6.5 feet tall and 10 feet wide (2 meters by 3 meters). Games are generally higher scoring than outdoor soccer, and there is no such thing as a fullback who rarely touches the ball if his team is dominating. All the players on the court get the chance to work on their dribbling, passing, shooting and trapping.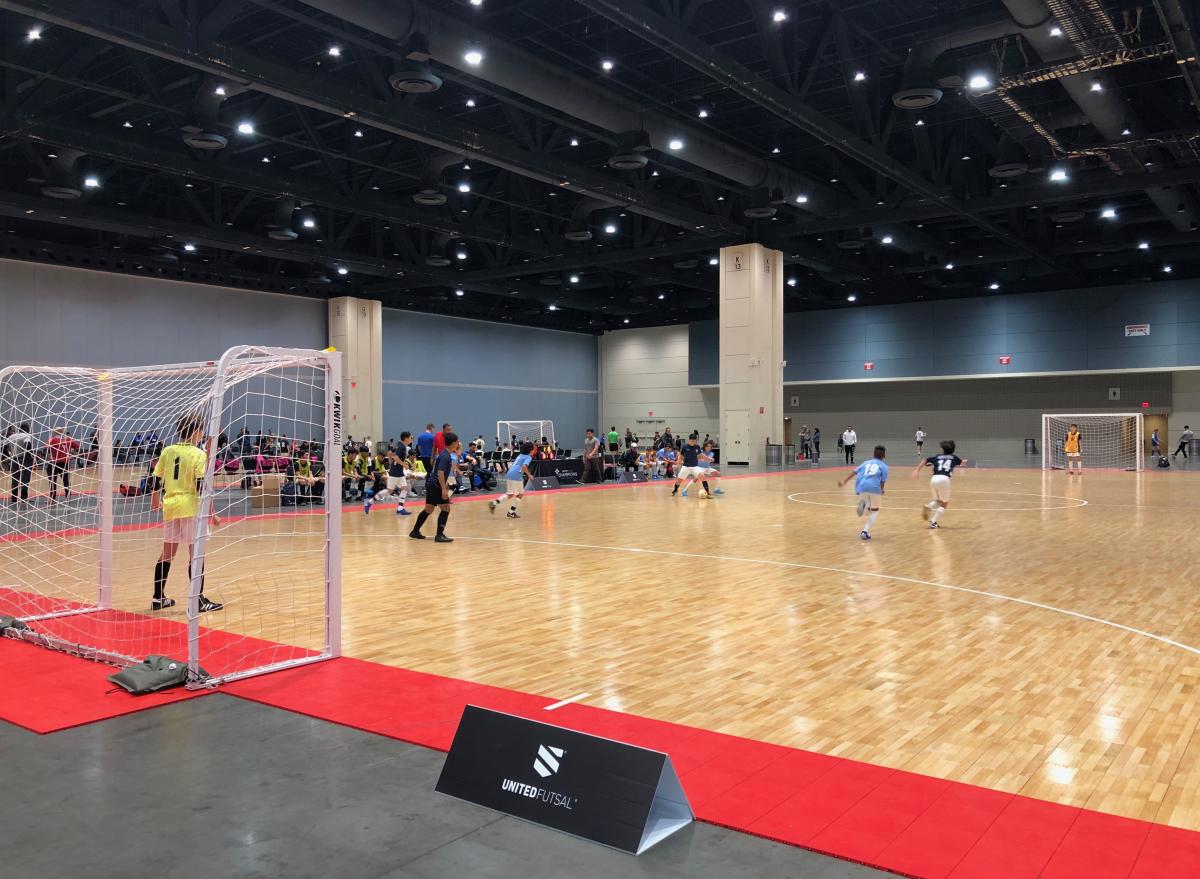 "This gives the players such a solid foundation," said Rue, who also coaches outdoor club teams in Florida.
He was one of several coaches raving about the logistically-smooth tournament setup. The courts were in the exhibit hall of the Raleigh Convention Center, an easy walk through connecting indoor hallways from the Raleigh Marriott City Center. The teams and their families enjoyed the walkability to restaurants and other activities downtown.
One 7-year-old player from a New York club team seemed single-minded in his glee after a match victory Sat. afternoon: "Now we can go to the pool!"
Others praised their interactions with people throughout downtown. Words such as "hospitable" and "friendly" came up often in conversations with coaches and parents. "It's a nice vibe," said John Semeraro, a coach for Charleston Elite FC.
"It's all very welcoming," said Rue, the South Florida coach. "The Southern hospitality is definitely here."
Rue said his favorite meal was breakfast at Big Ed's in the nearby Moore Square District's City Market. His group planned to try the Laotian food at the district's Bida Manda before they left town. SSA teams plan to come back for future tournaments at the Raleigh Convention Center, Rue said, and he was not alone in that sentiment.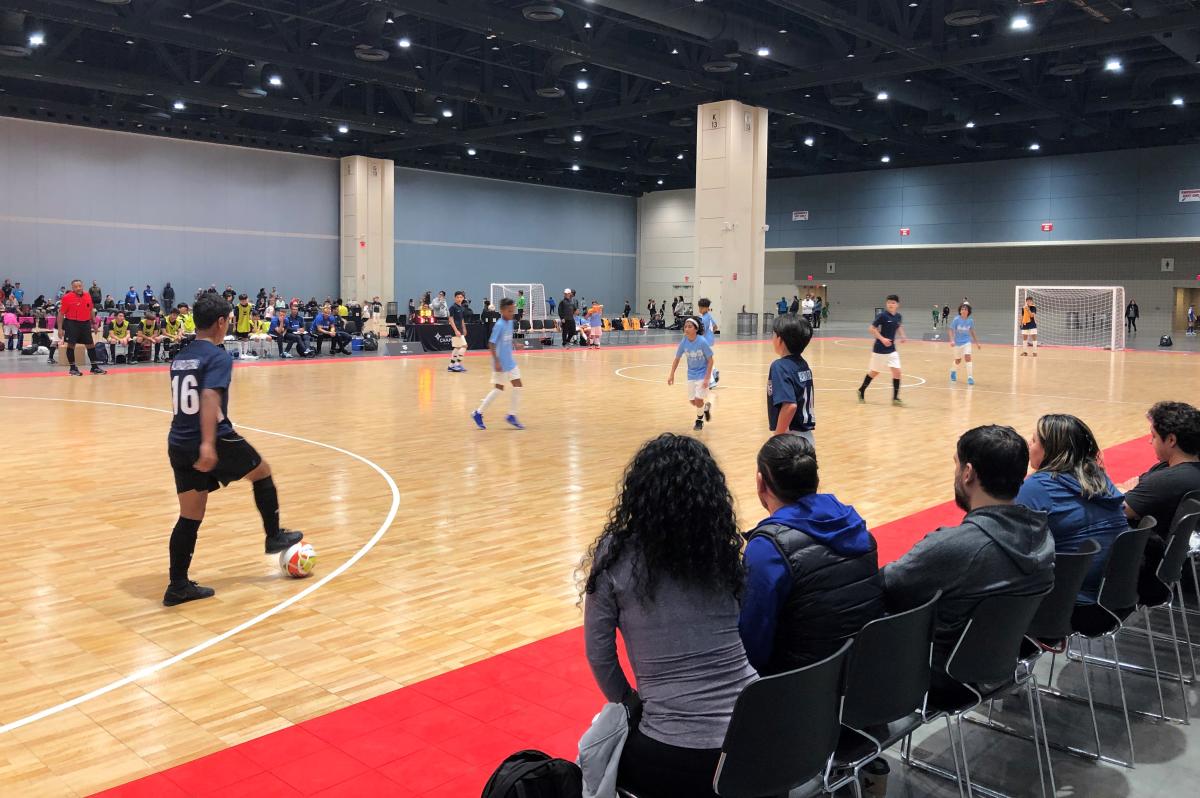 Ivan Archundia, the coach of La Cuadra, a Yonkers, N.Y., club, was happy to give his players the opportunity to play in Raleigh.
"We enjoyed the tournament so much," Archundia said. "We don't have this in New York. New York has the system of pay to play. If you can afford it, you can play in places like this. If you can't afford it, you can't play.
"We got an opportunity to come, and the experience my kids are getting. … I love the courts, love the setup, the competition. We'll come back, but I don't know about eight hours of traveling."
So, they may look at the Amtrak schedule for next year. No matter how the teams travel, futsal is establishing a foothold in Raleigh, which made a favorable first impression on the visitors on and off the court.
Author: Neil Amato