Greater Raleigh Sports Spotlight: Fadool Leads Spike in Volleyball Growth
Tuesday, January 10, 2017, 7pm by Neil Amato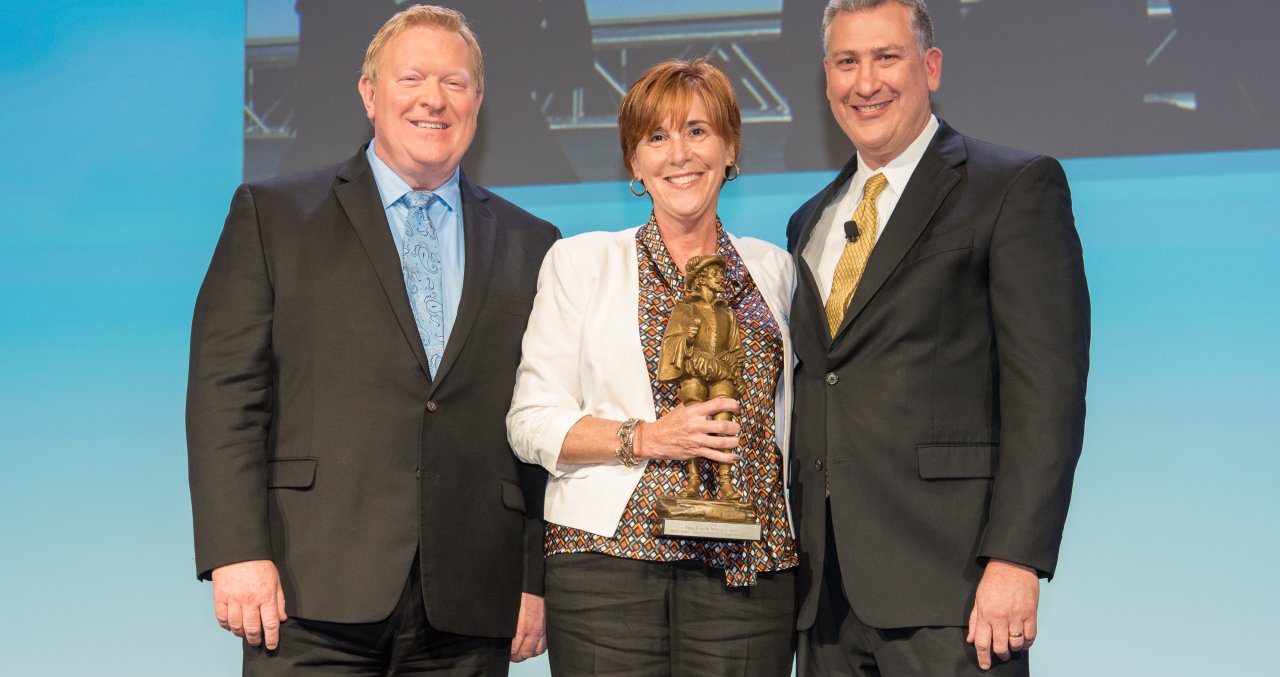 An interesting look at the sports event industry in Greater Raleigh, N.C.
No one really envisioned exhibit halls full of flying volleyballs back in 2009, when Sherry Fadool made her first phone call to the Raleigh Convention Center (RCC).
But Fadool and the Triangle Volleyball Club had a need; the club also had a vision for growth. Eight years later, Triangle is playing host to the second annual City of Oaks Challenge, a three-day youth volleyball event that will bring 174 teams to downtown Raleigh and more than $1 million in visitor spending on what used to be a pretty sleepy three days around these parts.
Events such as the City of Oaks Challenge on Martin Luther King Jr. weekend and MAPL Raleigh, a March stop for the Mid-Atlantic Power League, have played a role in drawing volleyball families to downtown hotels and restaurants, growing volleyball in Greater Raleigh, and giving rise to other sporting events at the RCC.
The MLK weekend is a competitive one in club volleyball, with events historically held in Richmond, Myrtle Beach and Atlanta. Now, there's a tournament option in Raleigh during an active college recruiting period. Fadool, now the director of Triangle Volleyball Club, was in charge of its marketing and development when the club pushed the MAPL competition committee to create tournament opportunities for players younger than 16.
"They said, 'Fine, if you want younger teams, you host it,'" Fadool said. That seemed not so difficult until competition weekends became scarce and teams in older age divisions began asking to play.
Triangle needed a central location for the event—four courts at its facility and whatever high schools were available was going to be a logistical nightmare. So, Fadool called the convention center, which had been open just four months and wasn't exactly chock full of events in the middle of the recession. The facility had March dates available, but it "wasn't designed for youth sports," Fadool was told. The square footage would work, and Triangle had a plan for assembling 12 courts. "They were like, 'It will be volleyballs going everywhere?' And we're like, 'Yes!'"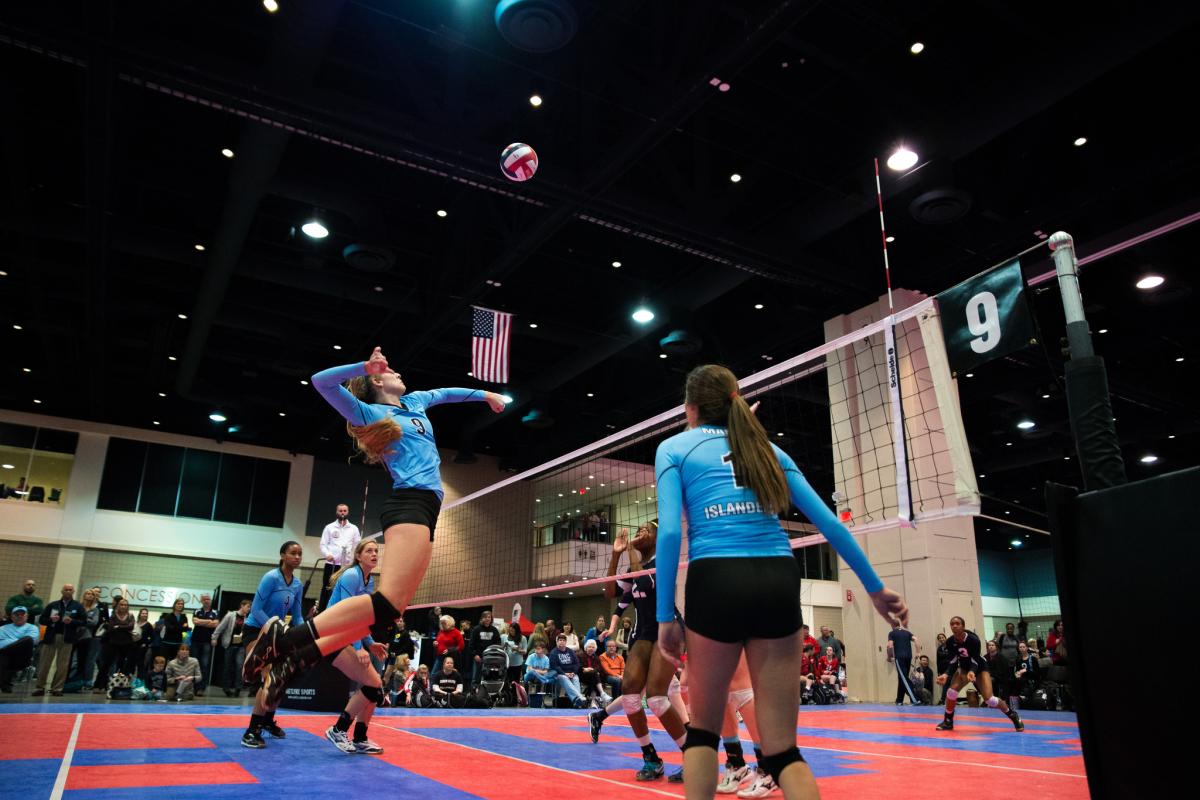 The three-day City of Oaks Challenge, which starts Sat. morning, is projected to bolster the economy by even more, according to Fadool, who no longer needs to ask coffee shops and restaurants to stay open for players, parents and college coaches who converge on downtown and the now 25-court setup at the convention center.Suddenly, Raleigh had a big tournament in its new event space. Fadool recalls sending out groups of parents to downtown restaurants, to alert them to the presence of hungry hordes of volleyball players. The first event brought in an estimated $400,000; it is expected this year to bring in about $1 million, Fadool said.
"Watching downtown evolve has been a wonderful experience," she said. "That first year, it hadn't gone through its rejuvenation. It's amazing to see how vibrant downtown is now."
Fadool has been part of the growth of Triangle Volleyball Club, a not-for-profit founded in 2002. She came to the club as a parent, and she decided to apply her development skills there immediately, first as a volunteer. "I'm the person," she said, "who should wear the shirt that says, 'Stop me before I volunteer again.'"
When one of the co-founders, Casey Caram, retired as executive director, Fadool was named to the position at the same time Mike Schall was named the club's associate director. Fadool handles the business side, and Schall, a former assistant coach at national power Penn State, handles the volleyball.
Both are good at what they do, two reasons the club is highly regarded. Two other reasons: the success of MAPL Raleigh and the growth of the City of Oaks Challenge, from 141 teams last year to 174 this year. Triangle's culture is tied to its mission statement: Educating the whole person through excellence in the sport of volleyball.
The club has grown over the years: instead of four courts, it now has seven at its Morrisville headquarters. It turns the 330 players into a big family with club-wide activities, and it promotes volleyball in ways that go beyond winning.
During the 2010 MAPL tournament, with long lines of eager participants, Triangle set the certified Guinness World Record for consecutive passes over the net, 110 (it's a lot harder than it sounds).
One highlight of another previous MAPL event was an exhibition in sitting volleyball between the U.S. national team and The Netherlands. Events such as those help expose people to activities they might not have known about.
"If you're going to have a gathering in a large space, use it as an opportunity to educate," said Fadool, who pointed out that the U.S. sitting team, captained by Fayetteville, N.C., resident Heather Erickson, won the gold medal at the Paralympic Games last summer in Rio de Janeiro.
The City of Oaks Challenge won't have teams from Brazil, but it will have a renowned club from Puerto Rico: Borinquen Coquí will be part of the field in the 16s division. "We're going to show them what Raleigh hospitality looks like," Schall said.
That tournament hospitality is unique to Raleigh, which Fadool calls "the big city that lives like a little town." The tournament has an intentionally friendly feel, as coaches are greeted and given a small gift along with information about downtown restaurants and activities. Part of that credit goes to the convention center staff, which has proven to be a top-notch host and partner for MAPL Raleigh and now the City of Oaks Challenge.
Parent volunteers and others make sure the games go on, but everyone, it seems, is following Fadool's lead. The Greater Raleigh Sports Alliance (GRSA) has enjoyed its relationship with Fadool and Triangle Volleyball Club, starting with the MAPL tournament in 2009, and is committed to ensuring continued success of the events.
"Over the years we have worked with hundreds event planners and owners, and I can tell you that no one is better than Sherry," said Scott Dupree, executive director of GRSA. "She is organized, prepared and the ultimate professional, and on top of that she is positive and pleasant and always greets you with a smile. Our staff loves working with Sherry and her team at Triangle."
Fadool's contributions have been recognized locally and nationally. In 2014, she was given USA Volleyball's Robert L. Lindsay Meritorious Service Award. And last year, the Greater Raleigh Convention and Visitors Bureau gave Fadool its most prestigious honor, the Thad Eure Jr. Memorial Award, which recognizes an individual or group that has made significant contributions to Greater Raleigh's hospitality industry.
"Sherry goes above and beyond what is typical in hosting events," Schall said.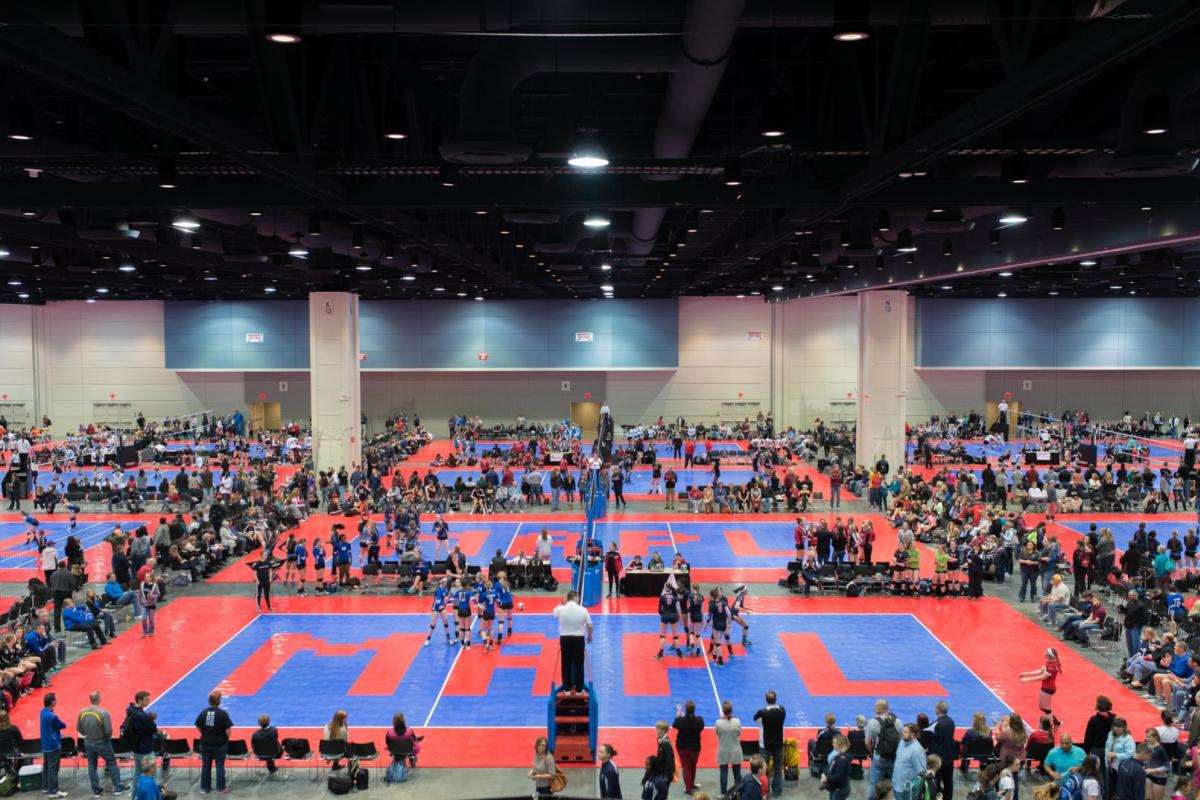 Header photo: Thad Eure Jr. Memorial Award presented to Sherry Fadool at the 2016 Greater Raleigh Convention and Visitors Bureau Annual Meeting.
Author: Neil Amato