Greater Raleigh Sports Spotlight: Triangle Table Tennis a Smashing Success
Sunday, March 19, 2017, 8pm by Neil Amato
An interesting look at the sports event industry in Greater Raleigh, N.C., by Neil Amato.
By Neil Amato
For the Greater Raleigh Sports Alliance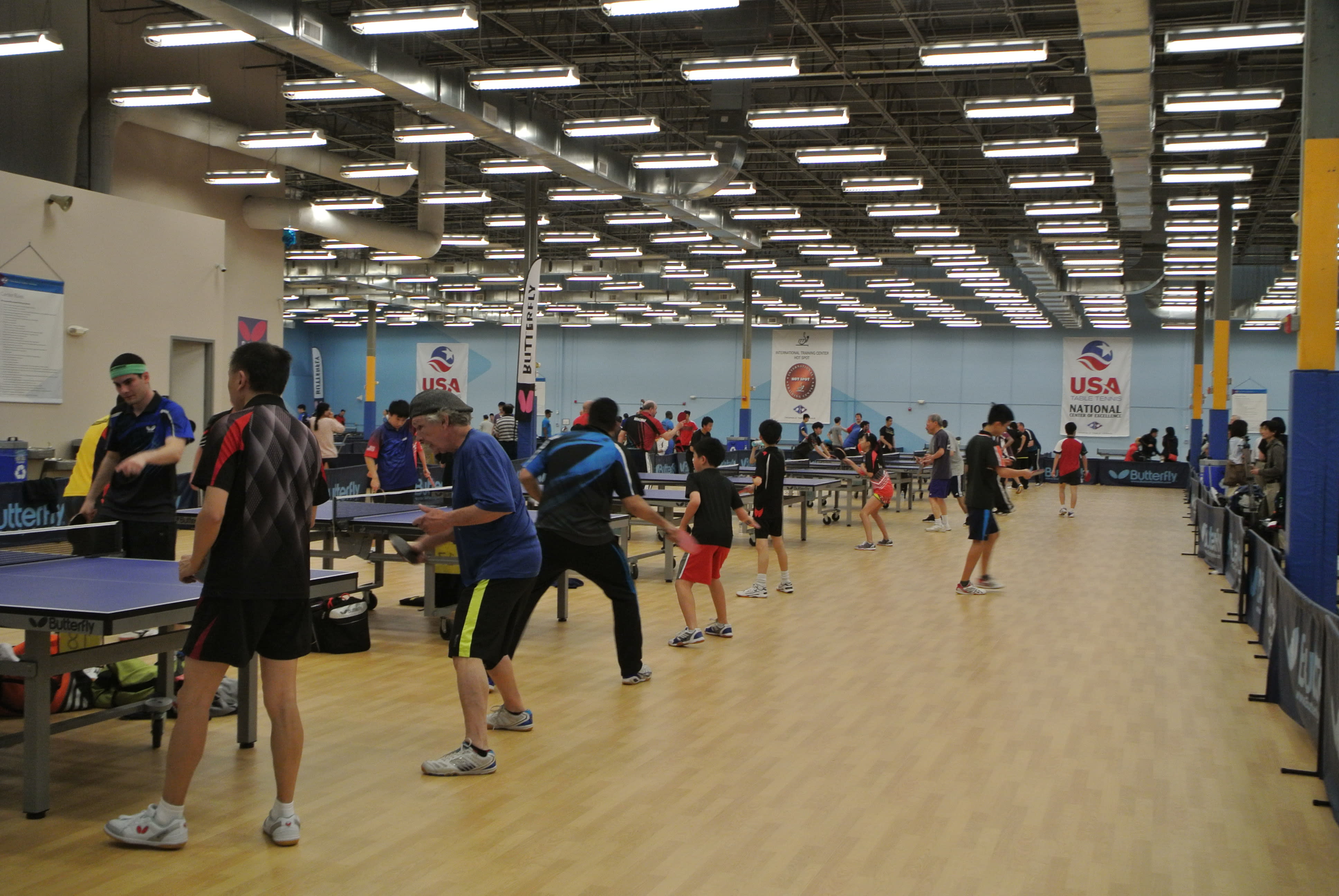 Triangle Table Tennis grows the game with approachability, international events
These are heady times for the Triangle Table Tennis facility in Morrisville, N.C. The center, true to its roots, remains a place for every type of player—success hasn't gone to its head.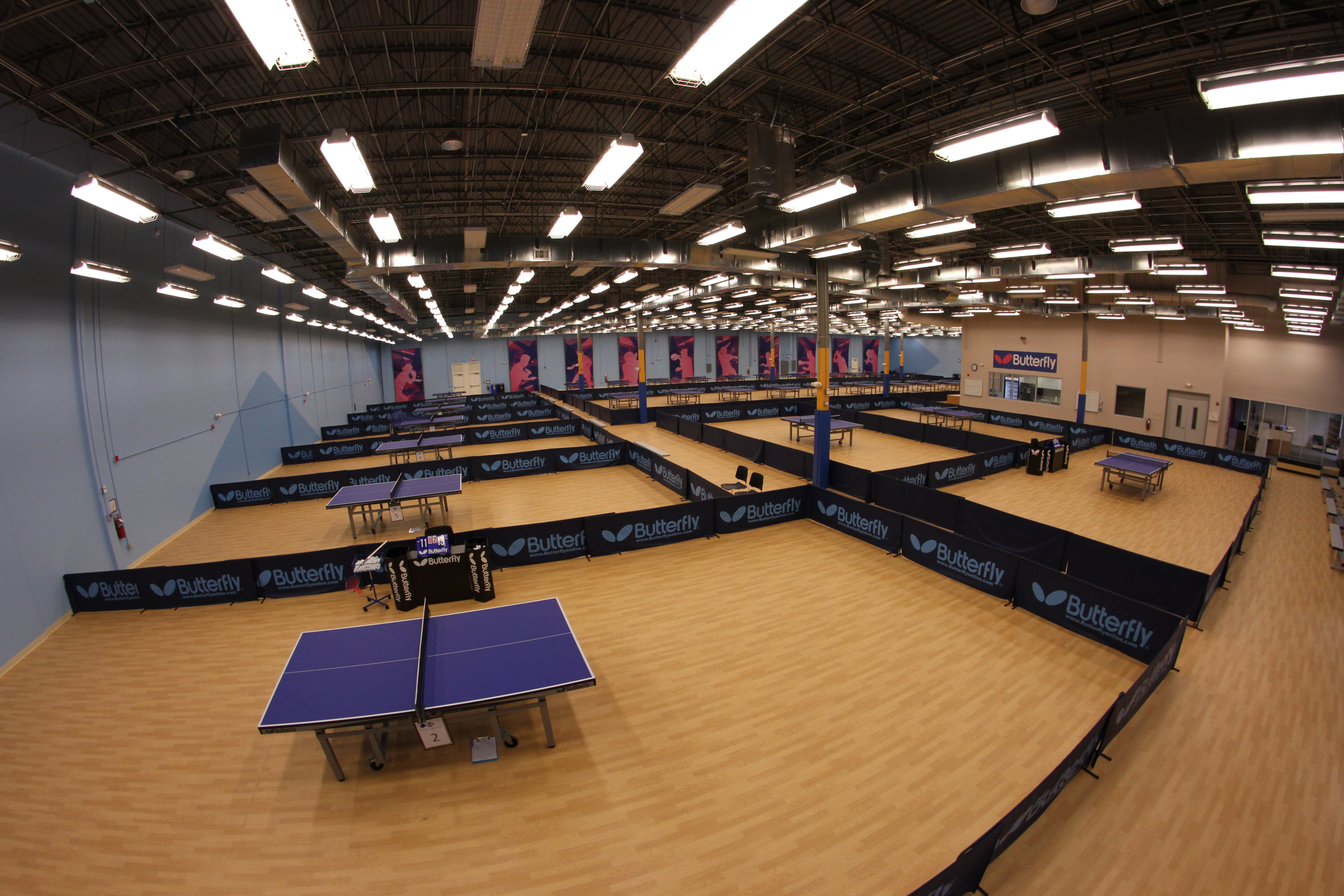 Triangle Table Tennis facility in Morrisville
You can still walk in and play the old-school, rec-center favorite you call Ping Pong. Or you can wander in and be amazed by the talent on display for a Mon. night league, or be wowed by a pre-teen's practice routine reminiscent of the rapid-fire scene in Forrest Gump, but without the special-effects assist.
The speed, the spin, the angles—it's all real at the space that not long ago housed light manufacturing, packaging and distribution. If you haven't been down Perimeter Park Dr. near the airport lately, you might not even notice that one of the tenants is Triangle Table Tennis, which runs the largest table tennis-specific facility in the U.S.
It's March, and that means tournament time around here. In the final days of the month, a different sort of madness will take hold at the center, where brackets are certain to be scrutinized. First, from March 23-26, is the U.S. National Team Trials, the event that will determine the four men and four women to represent the U.S. in the world championships in Düsseldorf, Germany.
"That's quite a coup for us to be so new on the scene and invited to host that event," said Ann Campbell, the president of Triangle Table Tennis.
After the national team is chosen, some players who take part in the trials will remain in Greater Raleigh to play in the annual Butterfly Cary Cup, a four-star tournament with an international field that includes more than $18,000 in prizes. That event is the following weekend, March 30-April 2.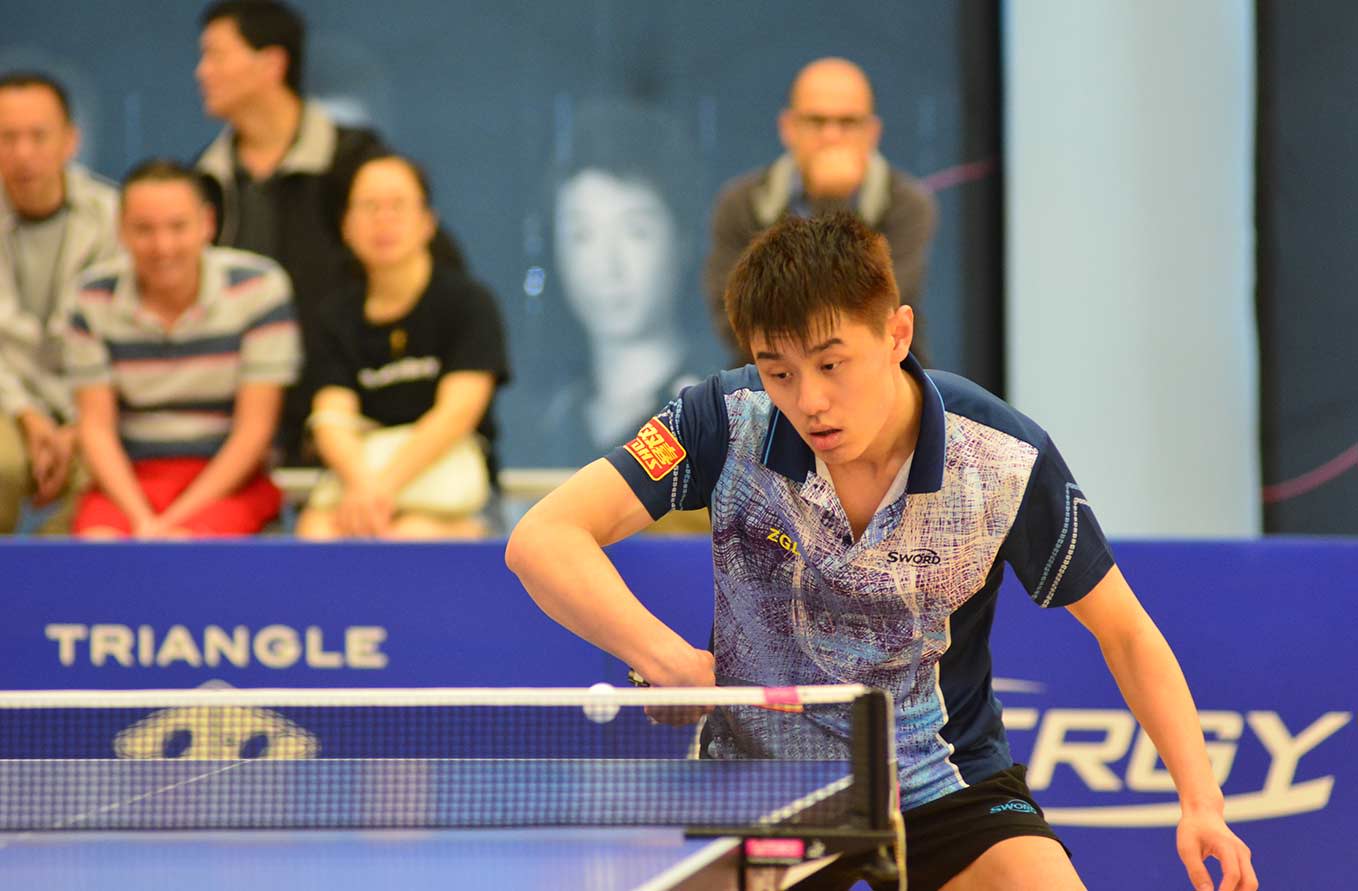 Zhang Bohan, 2016 Butterfly Cary Cup Champion
In between tournaments, the center will hold a high-performance training camp for out-of-town players and top local talent. It will easily be the biggest 11-day span to date for the center, which is not even three years old.
The venue, which opened in June 2014, was born out of necessity but also collaboration and vision. At various spots in the region, where space and paddles were available, players competed: a Fri. tournament here, a Wed. league there. They all had a niche, from Jim McQueen's tournaments and clinics at the Brier Creek Community Center, to Mike Babuin's leadership of events large and small at Cary's Bond Park Community Center.
Babuin, a former chairman of USA Table Tennis' board of directors, was instrumental in Cary landing the 2012 U.S. Olympic Trials. The Cary Table Tennis Association's main event, the Cary Cup, which later picked up the sponsor Butterfly, was at Bond Park until 2015, when it was moved to Morrisville. The tournament is easily the area's largest, with more than 160 players in five divisions.
Space and time no longer a limitation
One driving force in the center's creation: All the driving Campbell was doing, taking her son Michael Whitmeyer to lessons and tournaments up and down the East Coast. Whitmeyer caught the table tennis bug at the Fri. night Brier Creek league, and he wanted to test himself against more experienced players.
Campbell saw enthusiasm in the region, but it was limited by facility space and schedules. She also saw opportunity, as there was no facility that offered regular training and coaching between Atlanta and Maryland.
"The sport was not well-served with a dedicated practice facility," Campbell said. "Many small groups here were making use of available spaces to foster the sport. After talking to them, I became convinced with their input and their help that, if we were to put in a full-time center, it would be welcomed and supported by the community."
That's been the case, as Triangle Table Tennis hosts hundreds of players for leagues and other events on its 40 courts and 25,000 square feet of competition space. The center caters to day-use players, hosts corporate and youth groups for open play and tournaments and now has national and international cache with the events of the next few weeks.
The center will install seating for the tournaments, but many enhancements designed to make the venue tournament-worthy were made at the outset. They thought of pretty much everything:
• The loading dock doors were covered with banners that feature player silhouettes.
• The walls, formerly white, were painted blue, so that the white balls are more easily seen.
• The concrete was replaced with more forgiving padded flooring.
• The lights and HVAC ducts were raised closer to the ceiling, to give the required 17 feet of space above the courts.
• The lights are a tournament-approved 1,400 lux, a measure of intensity.
• The HVAC system features dual deflectors that prevent unwanted downdrafts.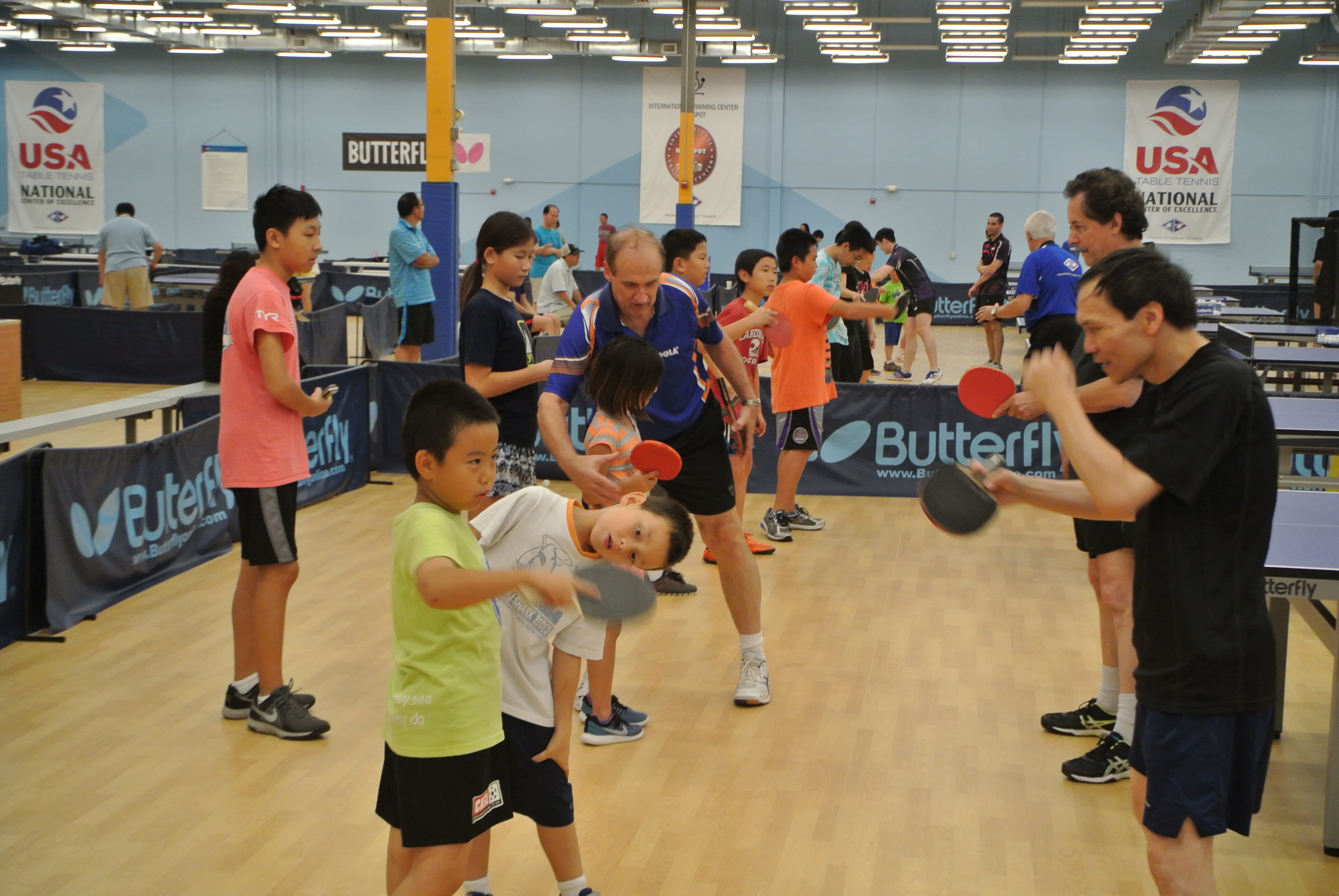 Triangle Table Tennis caters to all levels of play
In addition, the center's locker rooms and some of its courts meet standards for the Americans with Disabilities Act, meaning it can host Paralympic-level events. It has a pro shop with a variety of items. In addition to providing complimentary assembly of rubber components and wood racquets, the center has the free expertise of many top-level players and coaches, who can offer counsel on how a certain rubber surface fits specific playing styles.
The center also features the USA Table Tennis Hall of Fame, which honors standout players and includes memorabilia from the sport's history, including a section on "Ping Pong Diplomacy" from the 1970s.
For most Americans, the sport's history is communal, with memories of games played in a recreation room or basement with family and friends. That is the case for Tom Gabriel, the center's manager and an internationally certified coach.
"My family played tennis and other sports, and my brother and I were very competitive," he said. "We had a Ping Pong table in our basement, and we played on occasion.
"It was considered a pastime, a recreation activity, something you do for fun every now and then. Most people, if you don't get exposed to a tournament, you don't realize the difference. ... The athletes are amazing, and they do ridiculous, incredible shots. Table tennis at a high level is fun to watch, because of what can be done with the racquet and the ball. To me, it's more fun than tennis, because it's such a quick sport, always something happening."
That seems like an apt description of Triangle Table Tennis: It's moved quickly, and there's always something happening, even after the events later this month.
Photos courtesy of Triangle Table Tennis 
Author: Neil Amato