Is TST the Future of Soccer? [Connect Meetings]
Friday, November 18, 2022, 11am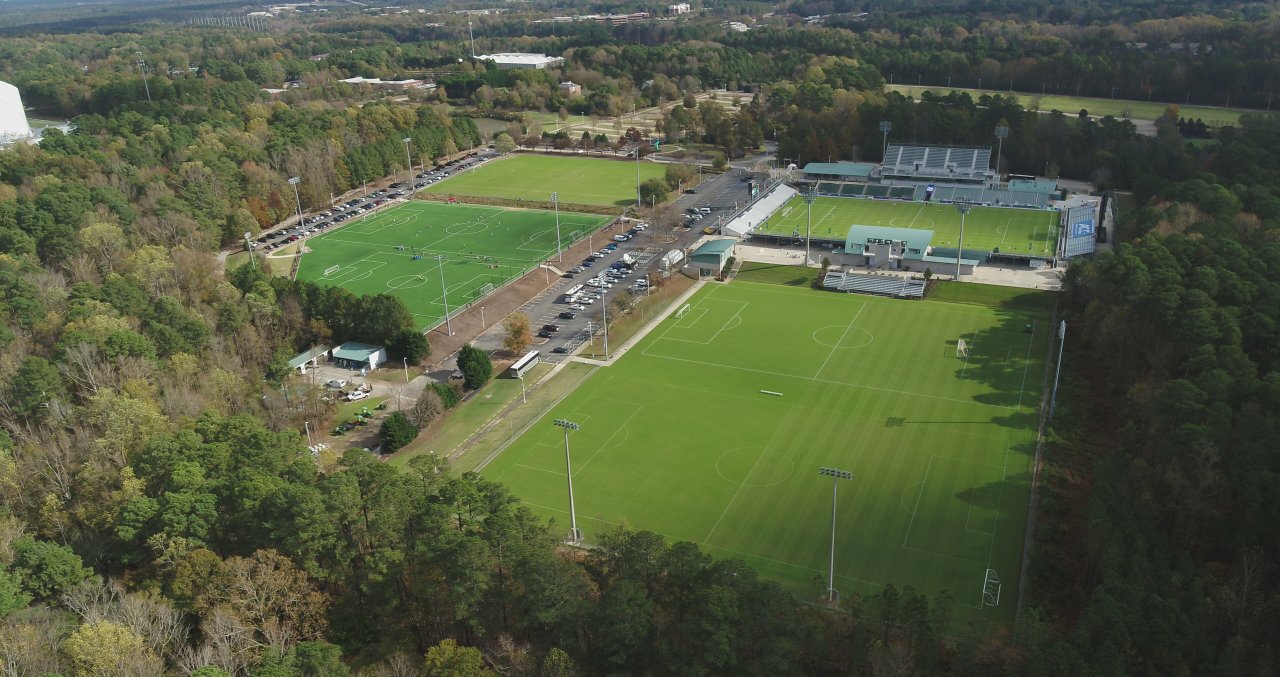 The team that has made The Baskeball Tournament a big success will launch TST for soccer fans next year.
By: Matt Swenson
The Soccer Tournament aims to do with the beautiful game what The Basketball Tournament has done with hoops. Namely, TST is taking the world's most popular sport and putting some new twists designed to enhance the playing and TV audience experience.
Kickoff is June 1-4, 2023, at WakeMed Soccer Park in Cary, N.C.—a deviation from The Basketball Tournament, which involves multiple destinations over the course of the event. Games will resemble the sport millions pick up as children and continue that passion either through recreation leagues or as active spectators. The initial foray will include 32 teams playing for the winner-take-all $1 million format.
But there are some distinct differences clearly influenced by TBT's model of success.
"Our model has always been about open access for all, something European soccer embraces through promotion/relegation and events like the FA Cup," says TBT and TST founder and CEO Jon Mugar. "We think that model is fantastic for fans. As we have seen with TBT, it attracts dreamers who are passionate about sport."
TST already has some big-name supporters in the form of Phoenix Suns guard Chris Paul, a company part owner, and American soccer legend Clint Dempsey, founder of Team Dempsey.
"I came from a pickup soccer culture, from a culture of taking people on," says Dempsey, the United States' joint leading career scorer. "This is something that promotes that and hopefully opens the door for some people to take their game to the next level and chase their dreams."
Adds Paul: "What drew me to the ownership group is their commitment to creating a great tournament where every minute of every game is meaningful. The model breeds intense competition and is built for success beyond just basketball. That's why I'm so excited to be part of the team as we launch TST, and why I expect it to have as much of an impact on the sport of soccer as TBT has had on basketball."
Here, we look at how TST aims to build on soccer's enormous following and adapt it in hopes of expanding the fan and player base. While it's extremely doubtful these format changes will be adopted in professional leagues, the Summer Games or World Cup, it will be interesting to see what sticks with fans.
Smaller Teams
TST is taking a page from rugby, another international sport mainstay that has tweaked roster sizes for a 7 vs. 7 format that has significant appeal. Games in Cary will also be 7 vs. 7, a common format in youth soccer. The idea is to thin the crowd in the field to promote more dribbling and action—a theme that is repeated with other changes. 
Short Field
Fields, or pitches as they are known overseas, will be 45 yards by 65 yards, far shorter than what players will compete on at the 2022 World Cup in Qatar. The idea is to compress the distance to encourage more shots and more goals, which, in theory, should be a more enthralling TV experience for audiences that find traditional soccer a bit slow at times.
Shorter Games
Like almost all television programs do these days, TST is shrinking the time it takes to consume the content. Halves are being more than halved to be 20-minute segments, followed by a special finale we'll detail below. So, it will take less than an hour to watch and play a game, freeing time for other activities before or afterward. 
Big Finish
Let's face it, some soccer games peter out at the end (the same is true for all sports). That won't be the case with TST. Target Score Time—not the same initials as the tournament itself—is a play on TBT's famous Elam ending. The point is for each game to end on a goal. How is that possible? After the two halves are complete, a target score that is one more goal than the leading team possesses is set. The teams then play until one has hit the goal mark. So if one team is ahead 5-3 after 40 minutes, the target would be six goals. The team that's ahead would only need to score once while the losing squad has to score three-straight goals to win.  
Article from Connect Meetings: https://www.connectsports.com/features/is-tst-the-future-of-soccer