MLF Bass Pro Tour Taps Raleigh, N.C., Lakes for March 2019 Destination
Friday, December 21, 2018, 11am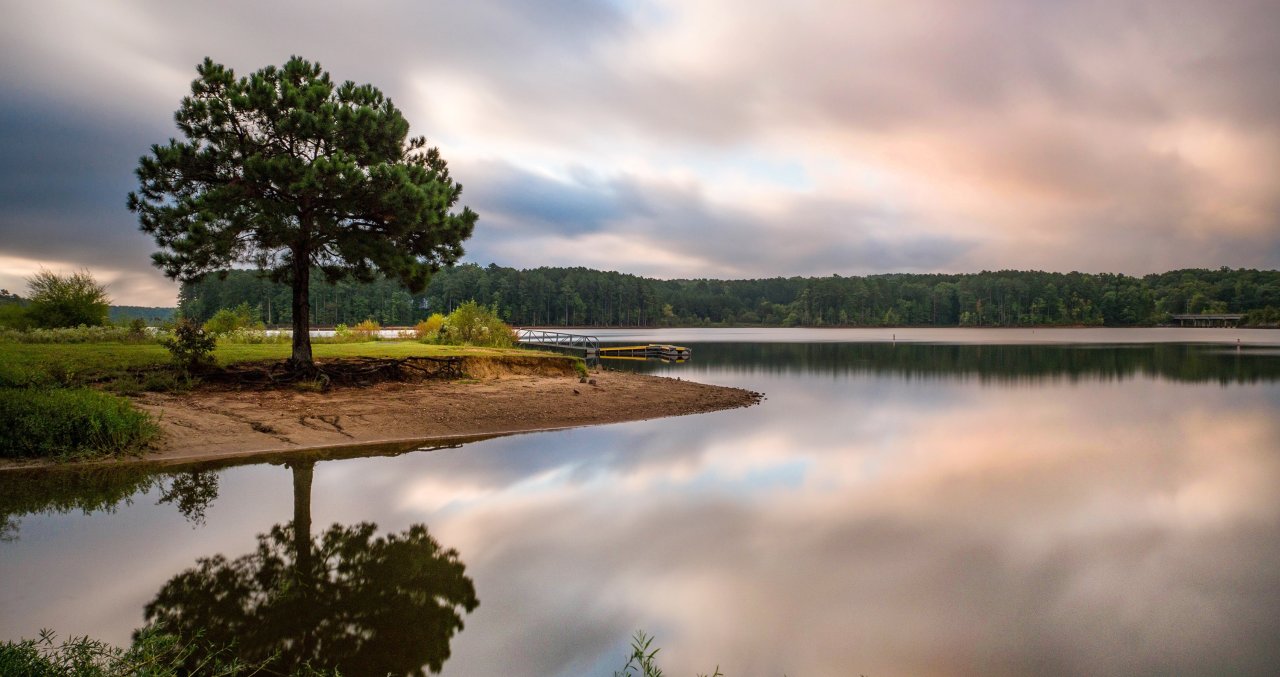 Falls Lake is one of three lakes in the Raleigh, N.C., area to be fished as event No. 3 in the 2019 MLF Bass Pro Tour series, scheduled for March 26 - 31. The 12,000-acre lake is one of the state's largest and has a reputation for producing quality bass fishing with just about every type of cover and structure available. (Photo: North Carolina Division of Parks and Recreation)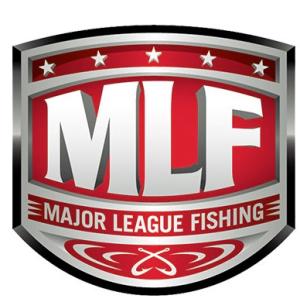 FOR IMMEDIATE RELEASE 
Media Contacts:
Bailey McBride | Major League Fishing | 918.770.6635 | bmcbride@majorleaguefishing.com
Gary Dollahon | Dollahon PR | 918.640.9084 | gary@dollahonpr.com 
TULSA, Okla. (Dec. 20, 2018) - Major League Fishing today announced that Raleigh, N.C., is the third destination for the 2019 Bass Pro Tour, and that three prolific nearby lakes will be used over the course of the event's March 26-31 competition dates.
Falls Lake, Shearon Harris Reservoir and Jordan Lake are the waters to share in the prestige of hosting bass fishing's newest and highest profile tournament series, which features 80 of the best professional anglers in the country.
"North Carolina is well-known for its outdoors and natural beauty and our amazing lakes are no exception," said Tori Collins, Associate Director of the Greater Raleigh Sports Alliance. "We're excited to showcase the fishing-rich culture of our region and all the Raleigh area has to offer to the best anglers in the country and spectators alike."
"Raleigh is a great example of how our Bass Pro Tour format allows us to take advantage of smaller venues with excellent fishing opportunities among multiple lakes instead of our having to pick a spot based only on size," said MLF's Michael Mulone. "I know our guys are excited about visiting these great bass fisheries during the prime spring period. It's sure to be a wildly entertaining competition."
Located in the Cape Fear River drainage, Shearon Harris Reservoir is a 4,000-acre power plant lake considered to be one of North Carolina's most prolific bass fisheries. A Wildlife Resources Commission fact sheet reports that an impressive 41 percent of the largemouth bass surveyed in 2017 were within the lake's 16- to 20-inch slot limit. It also noted that back-to-back tournaments in 2017 were won with five-fish limits weighing over 40 pounds.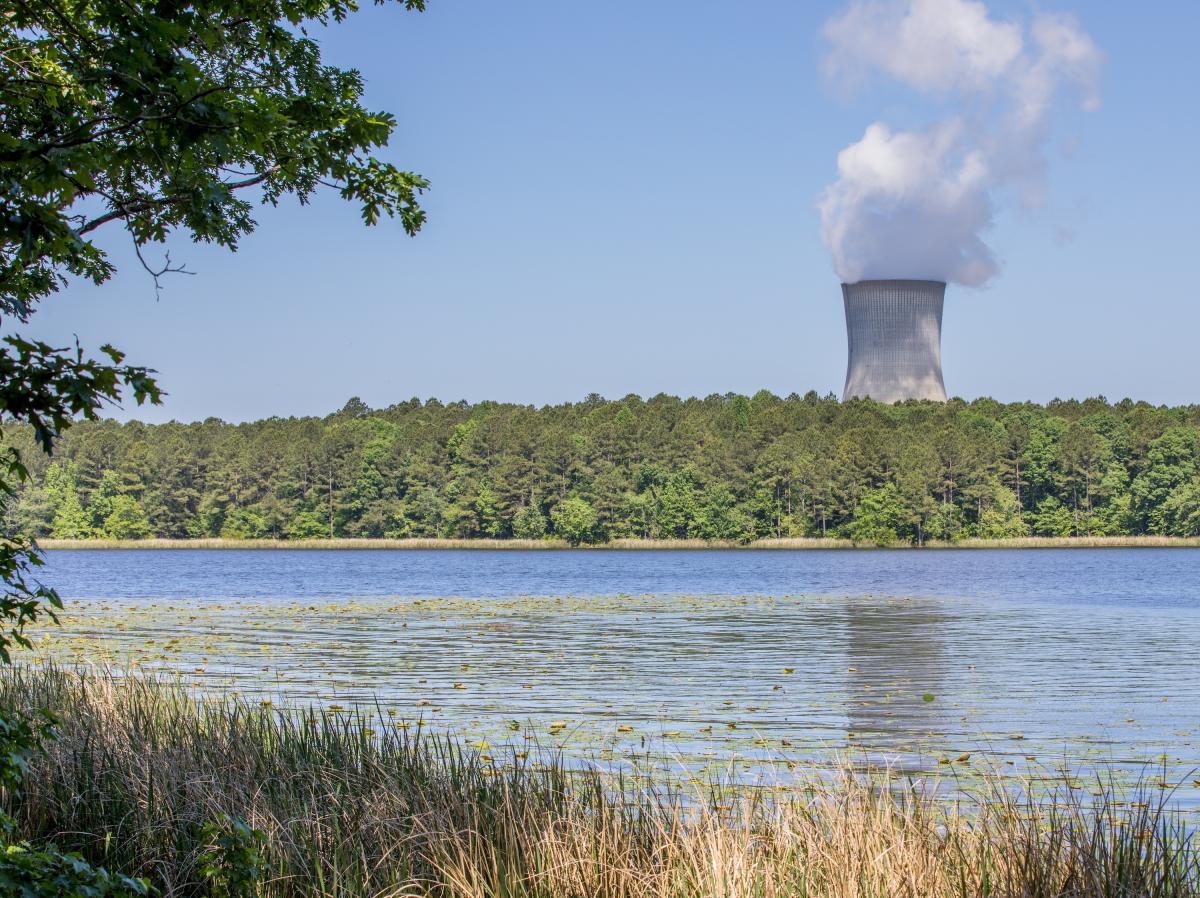 North Carolina's Shearon Harris Reservoir is a power plant lake with a reputation for producing good numbers and quality-sized bass. A large percent of the bass population falls within the sizes protected from angler possession by a slot limit of 16 to 20 inches, but will count in MLF competition because of the league's catch, weight and immediate release format. (Photo: Visit Raleigh)
Falls Lake also gets high marks as a bass fishery. The 26-mile-long lake is said to have three very distinctive segments across its length, meaning that at least one area could be at the peak of bass spawning activity in the late March timeframe, potentially increasing the chances of a bass 10 pounds or more showing up.
Jordan Lake's record largemouth bass stands at 14 pounds, 6 ounces. The 14,000-acre impoundment offers a diversity of angling cover and structure - ditches, islands, pockets and aquatic vegetation - that make it appealing to MLF's anglers looking for springtime bass movement patterns.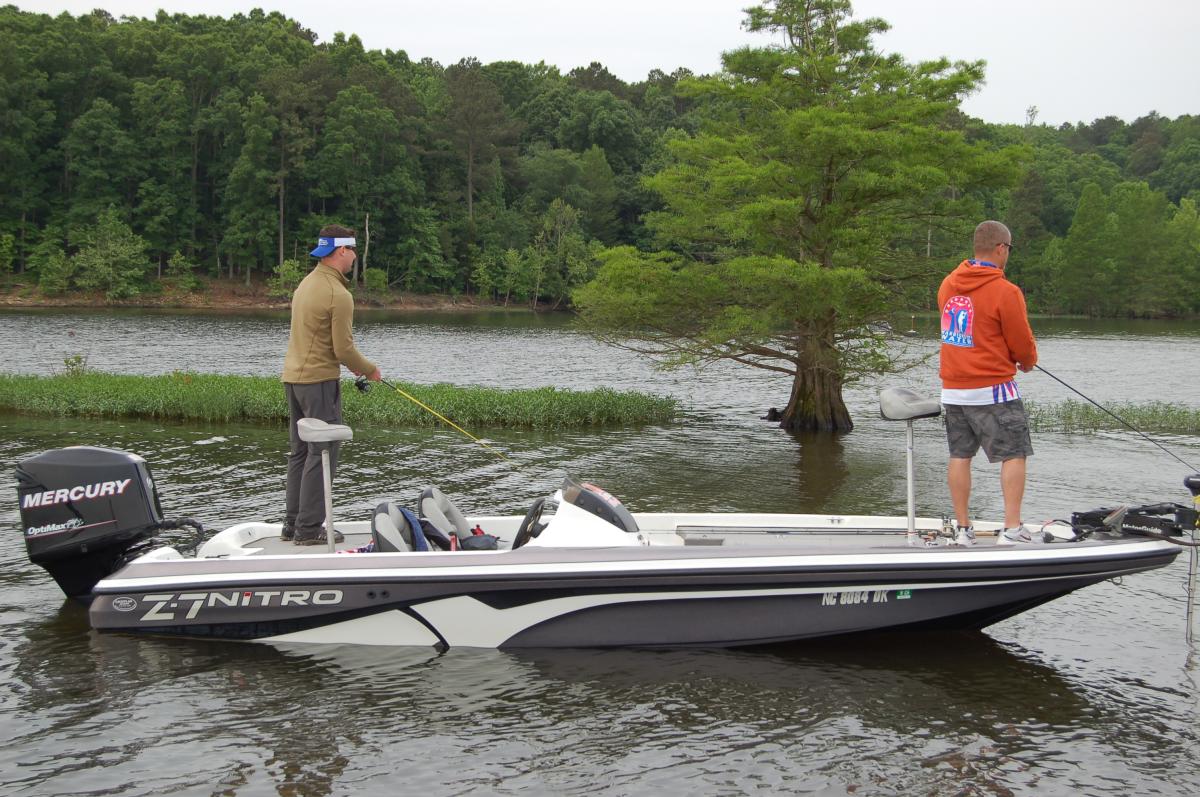 North Carolina's Jordan Lake is a familiar destination for several tournaments local to the region, but only a few of the 80 Bass Pro Tour anglers will likely have any previous experience on the fishery. The 14,000-acre lake provides miles of undeveloped shoreline and a wealth of offshore bass cover.
MLF uses a conservation-minded catch, weigh and immediate-release-back-into-the-water format during competition, with no restriction as to the number of "scorable" bass allowed. As a result, the Bass Pro Tour often has the flexibility to go where other tournament trails can't. Most other major bass tournaments rules allow anglers to catch and hold their daily limits, usually five bass, in boat livewells for a ceremonious weigh-in at the competition day's end.
All Bass Pro Tour venues must also pass stringent MLF connectivity requirements because the MLF NOW! live stream and SCORETRACKER© are critical components to an event's execution.
Bass Pro Tour events feature five hours of live streaming on each competition day, with free access to the real-time broadcast available at www.majorleaguefishing.com. Also, the Raleigh Bass Pro Tour event will result in a two-hour television show that will air on Discovery Channel in the fourth quarter of 2019. It will repeat on Sportsman Channel in first and second quarters 2020.
MLF also has programming on Outdoor Channel, World Fishing Network, CBS, CBS Sports Network and Discovery Channel, and all episodes are available on-demand on My Outdoor TV (MOTV).For more information about MLF and its anglers, rules and sponsors, visit MajorLeagueFishing.com. 
###
About Major League Fishing 
Developed through a joint effort between Outdoor Channel and the PBT anglers in 2011, Major League Fishing brings the high-intensity sport of competitive bass fishing into America's living rooms in the form of riveting two-hour TV episodes. World-class anglers are filmed over the course of a six-day event. The show captures their efforts as they utilize a demanding format that allows them to weigh all the "scorable bass" they catch. Unlike other competitive fishing events, live leaderboards in the boats allow anglers to know their standings at all times. For more information about the game, visit www.majorleaguefishing.com and follow Major League Fishing on Twitter, Instagram and Facebook. You can catch all current and past episodes of Major League Fishing on #MyOutdoorTV, the world's leading outdoor television global, streaming service provider. Also, for more information about MLF anglers, see Game & Fish magazine, the official publication of MLF.