NC State Governor Signs Into Law Nation's First Global Reaching Esports Tax Incentive Program
Tuesday, November 23, 2021, 5pm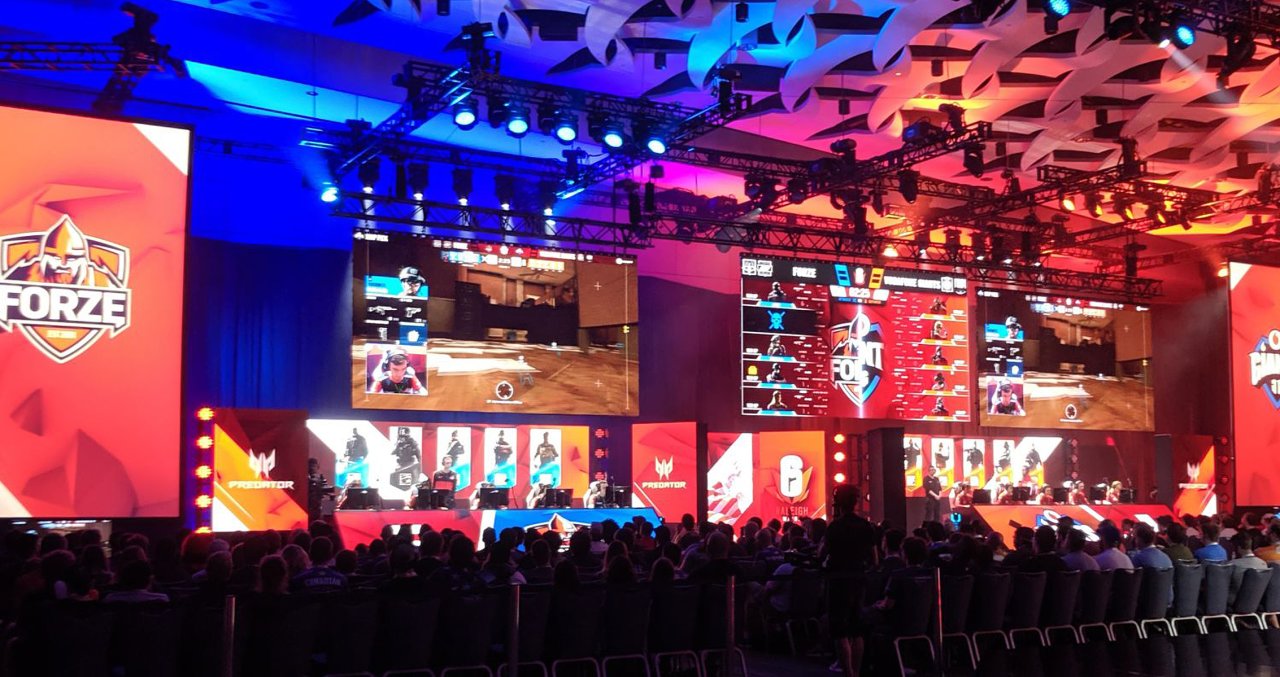 Funding marks an advantage for the state of North Carolina in its efforts to advance as a global leader in supporting esports events, tournaments, productions and culture
Raleigh, N.C. (November 23, 2021) — Subnation Media, the esports entertainment holding and advisory company, along with the Greater Raleigh Convention and Visitors Bureau (Visit Raleigh), today announced that Governor Roy Cooper's signing of the State Legislature's budget includes The Esports Industry Grant Fund, which will provide up to $5,000,000 in funds to encourage esports productions and events to be hosted in the State.
"This is a major victory for Greater Raleigh and all of North Carolina," said Ed Tomasi, Co-Chair of the Greater Raleigh Esports Local Organizing Committee (GRELOC) and Chief Managing Director of Subnation Media. "I'm proud to say that NC is now the first and only state in the United States to qualify and incentivize esports production and event groups regardless of where they are incorporated. This opens NC up to a global industry and makes NC a premier East Coast destination for esports to thrive."
With several major game publishers and technology companies including Epic Games, Ubisoft, Red Hat, Apple, Cisco and Lenovo as part of the region's community, Greater Raleigh has quickly become a global destination of choice for esports over the past few years. The Esports Industry Grant Fund will help drive economic impact to the region and state, and will be the blueprint for other government groups to model from in the future.
"This is not just about the esports competition and the game play, it's really about the  opportunity to get all generations and groups involved in education and technology, and really fostering that as a way that we build a world-class workforce for the future and higher paying jobs for everybody," said Rep. Jason Saine, House Senior Appropriations Chair and lead supporter of the Bill. "When you think about recruitment of esports productions and events, what this program allows us to do is showcase not only our state, but also win a lot of business that we wouldn't have secured otherwise."
In 2019, GRELOC helped put Greater Raleigh on the global map as a premier esports destination by winning the bid to host the Rainbow Six Raleigh Major, a global game title from Ubisoft, which has offices in Cary, NC. The global tournament unlocked $1.45 million in direct economic impact for Greater Raleigh, generated more than 1,000 job inquiries, 2,600 daily attendees and participation from players and visitors from around the world. Since then, Subnation and GRELOC have driven millions more in economic impact for the region via events like the 2020 PUBG Mobile Global Qualifiers, 2021 XP League National Finals, Carolina Games Summit and this December's Halo Championship Series Kickoff.
"Once we looked at other states and challenged why they were disqualifying esports events and productions from their states' incentive programs, our approach was to then model the Bill after our own film incentive program (Film NC), except we would look to ensure that esports event and production companies would qualify regardless of where they were incorporated," said Loren Gold, Executive Vice President of the Greater Raleigh Convention and Visitors Bureau (Visit Raleigh). "Now companies like ESL Gaming, Riot Games and the entire global industry have an added reason to call Greater Raleigh and North Carolina home. This Esports Industry Grant Fund is really going to be a game changer (pun intended)."
Subnation has also been a driving force behind Greater Raleigh's content and beautification efforts, which includes one of the largest esports-themed urban art murals in the world. The mural, funded by a Red Hat donation and a matching grant from the city, features interactive elements including an audible description for the visually impaired and augmented reality experiences, and was painted by accomplished local artist Taylor White. Additionally, Subnation's short documentary video about the area's attractiveness to global esports event producers recently won a Platinum Marketing Award from the North Carolina Travel Industry Association.
About Subnation:
Subnation Media is a gaming and esports media holding company that develops, produces and manages lifestyle content, immersive experiences, and original properties that influence today's culture. With a diverse team of industry experts, marketing professionals and innovative creators, we build engaging programming that appeals to over 3 billion gamers worldwide while collaborating with clients to establish an authentic voice and purposeful presence within the gaming community.
About GRELOC:
The Greater Raleigh Esports Local Organizing Committee is made up of the City of Raleigh, Greater Raleigh Convention and Visitors Bureau (Visit Raleigh), the Greater Raleigh Sports Alliance and Big Block Media Holdings (Big Block). With esports and gaming being part of our local community for decades, the LOC is dedicated to attracting local and global competitive video gaming events to the Greater Raleigh area. In addition to promoting Raleigh's many world-class, esports-ready facilities and modern infrastructure, the LOC is positioned to offer leagues, publishers, event organizers and communities that host their events in the Greater Raleigh area with operational, promotional and measured economic support.
About the Greater Raleigh Convention and Visitors Bureau (Visit Raleigh):
As the official destination marketing organization for Wake County, the Greater Raleigh Convention and Visitors Bureau (Visit Raleigh), is responsible for promoting Wake County as an attractive travel destination and enhancing its public image as a dynamic place to live and work. Through the impact of travel, the organization strengthens the economic position of and provides opportunities for people throughout Wake County. Raleigh, N.C./Wake County welcomes nearly 13 million visitors annually whose spending tops $1.7 billion. The visitor economy supports more than17,000 local jobs in Wake County and generates $186 million in state and local tax revenues, saving each Wake County household $470 in taxes annually. VisitRaleigh.com.
Media Contact:
Ed Tomasi
Co-Chair, Greater Raleigh Esports Local Organizing Committee (GRELOC)
Chief Managing Director, Subnation Media
etomasi@raleighsports.gg
919.267.3852
###