Press Release: Curling Night in America Comes to Raleigh [Triangle Sports Commission]
Monday, June 10, 2019, 8am
View the full release from Triangle Sports Commission, here.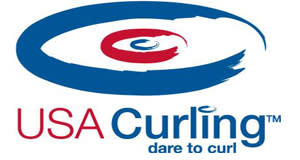 Hot off their Gold Medal performance at the 2018 PyeongChang Winter Olympics, Team USA curlers will be hosting the best of China, Japan, and Italy in one of the premier curling events held across the nation!
Curling Night in America is a nationally-televised event that will be held in Raleigh, NC, at the Polar Iceplex over three days (August 22nd, 23rd, and 24th), with three sessions of curling each day.
There will be men's, women's, and mixed doubles competition in a round-robin tournament style, with overall points being compiled to determine a winning nation. The event will also be recorded for TV broadcast on NBC Sports Network over nine weeks, with a two-hour program premiering each evening. This will begin January of 2020.
Seating is very limited, so make sure to take advantage of this once-in-a-lifetime opportunity to see Olympic Gold Medalists live in action before it's too late!
All tickets are General Admission and can be purchased by online by clicking here.