Raleigh Reaches Record Number of Direct International Flights
Thursday, August 11, 2022, 5pm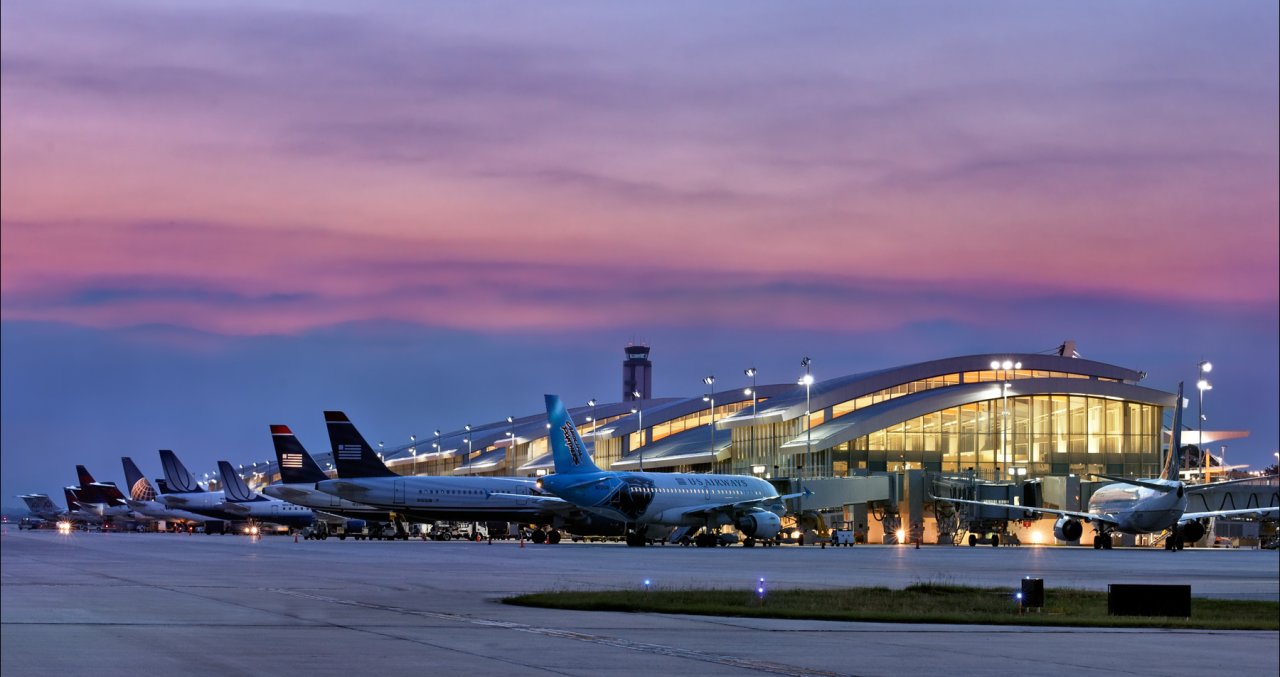 RDU International Airport now boasts six direct flights, highest in airport history
Raleigh, N.C. (August 12, 2022) – Raleigh, N.C., is more easily accessible for global visitors now with six direct international flights. The August 1st return of Delta's Paris (Charles de Gaulle) to Raleigh flight set a record for nonstop international flights to the destination, the highest in the airport's history. Three of these six international flights are transatlantic.
"Like many US cities, all of our direct international flights were paused during the pandemic," said Dennis Edwards, President and CEO of Visit Raleigh. "We're thrilled to have the last of our pre-pandemic international nonstop flights back online to round out the global options for our leisure and business visitors."
Visit Raleigh continues to promote direct international flights to increase visitation, provide global connections and emphasize the use of Raleigh as a gateway into and out of the United States. In June 2022, more than one million people boarded planes at RDU making it the third month of record-setting passenger traffic through the airport.
RDU International Airport consistently ranks among the most efficient airports in North America. The thoroughly modernized airport provides the latest technology, local dining, shopping options and services to make the travel experience convenient and enjoyable for travelers. Amid the pandemic, the airport also expanded its local flavors with the addition of Raleigh Taproom (from Raleigh Brewing Company) and La Farm Bakery Café (from Cary-based La Farm Bakery). In July RDU also launched the getREEF Virtual Food Hall offering a variety of chain brand options as well as local concepts Beyú Caffé, Hubb Kitchen and American Meltdown.
RDU direct international flights:
Delta – Raleigh to Paris (CDG/Charles de Gaulle): Resumed 4x/week, August 1
Icelandair – Raleigh to Reykjavik, Iceland (KEF/Keflavík): Seasonal 4x/week from May to the end of October

First new international destination since 2019

American Airlines – Raleigh to London (LHR/London Heathrow): Resumed daily, June 2022
Air Canada – Raleigh to Montreal (YUL/Montréal-Pierre Elliott Trudeau): Resumed daily, June 2022
Air Canada – Raleigh to Toronto (YYZ/Toronto Pearson): Resumed daily, September 2021
Jet Blue – Raleigh to Cancun (CUN/Cancun International Airport): Resumed daily, November 2020
About the Greater Raleigh Convention and Visitors Bureau (Visit Raleigh):
As the official destination marketing organization for Wake County, the Greater Raleigh Convention and Visitors Bureau (Visit Raleigh), is responsible for promoting Wake County as an attractive travel destination and enhancing its public image as a dynamic place to live and work. Through the impact of travel, the organization strengthens the economic position of and provide opportunity for people throughout Wake County. Raleigh, N.C./Wake County welcomes nearly 13 million visitors annually whose spending tops $1.7 billion. The visitor economy supports more than 17,000 local jobs in Wake County and generates $186 million in state and local tax revenues, saving each Wake County household $470 in taxes annually. visitRaleigh.com
Media Contact:
Jessica Holt
Director of Public Relations and International Tourism
919.645.2654
jholt@visitRaleigh.com