Raleigh Redefines Inclusion
Thursday, March 23, 2023, 11am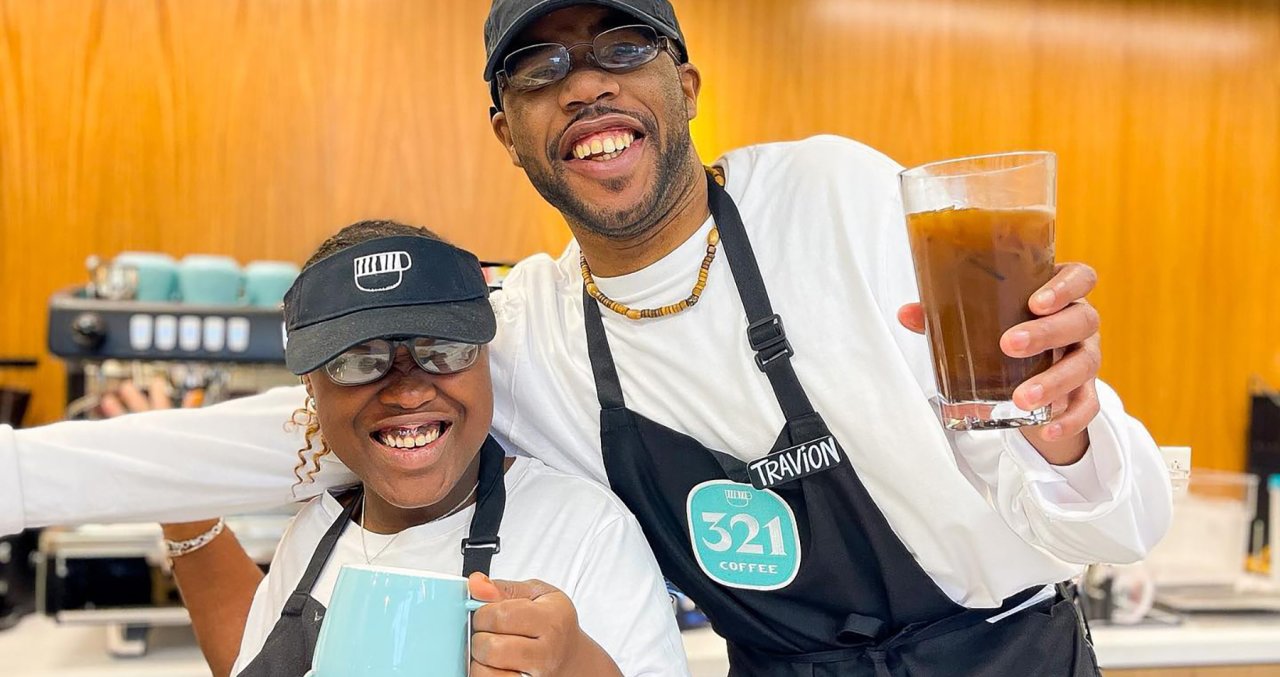 Meet the Raleigh businesses laying the foundation for an equitable and resilient community.
Raleigh, N.C. (March 22, 2023) – There is good in this world, and it is worth celebrating! The Raleigh community is stronger because of the heart and dedication from these and other caring businesses who are empowering marginalized community members and helping to build a resilient community. Show your love for their ongoing efforts to help others with a visit to their stores and restaurants or by supporting their efforts online.
1 IN 6 SNACKS
With the motto to "Do Good. Snack Great.," the name comes from the eye-opening fact that one in six people in the U.S. face food insecurity, meaning that they do not know where their next meal is coming from. Founder Josh Monahan directs a portion of proceeds from each purchase of his six uniquely Carolina flavored chips to the Food Bank of Central & Eastern North Carolina.
GABI'S
When Mary Angelini realized that no one would hire Gabi, her special-ability daughter, she and Gabi decided to focus on a way to employ and empower those with special abilities. The result is a great mission and a great cup of coffee. And they didn't stop there! With 82% of the intellectual-and-developmental-disabilities community facing not being hired, Gabi's has expanded with Gabi's PALS (for Packaging, Assembling, Labeling, Shipping) contracts to package, assemble and label items for other companies.
A PLACE AT THE TABLE
Addressing the problem of food insecurity with dignity is the drive of Maggie Kane, founder and executive director of Raleigh's first pay-what-you-can nonprofit café. She is joined by more than 2,000 volunteers and a community that has paid it forward by purchasing meals for others, providing a sense of community around the table — regardless of means. Good, healthy food is available to everyone at this welcoming cafe that treats everyone with compassion and as part of their community.
CARROLL'S KITCHEN
The path for women to recover from trauma is a bit brighter because this place exists. Providing a place of safety for employment and training, this nonprofit social enterprise offers outstanding food at their grab-and-go storefront which employs women recovering from homelessness, incarceration, addiction, domestic violence and more.
DESIGNED FOR JOY
Removing the stigma of vulnerability while providing a safe, living wage is at the heart of this studio for women who are at high risk for sex- and labor-trafficking. The collections feature jewelry, home goods, leather bags and other well-crafted items.
321 COFFEE
Taking on the statistic that nearly 80% of adults with intellectual and developmental disabilities are unemployed, Lindsay Wrege and Michael Evans are changing Raleigh one cup of coffee at a time with their inclusive business model. They employ more than 50 adults with special intellectual and developmental abilities at their inclusive coffee shops and roasteries around town.
GATHERING GALLERY
Employing adults on the Intellectual and Developmental Disabilities spectrum is a driving mission behind Gathering Gallery's art and gift shop. Products sold put an emphasis on local/NC, fair trade, nonprofit, women owned, BIPOC owned, LGTBQ+ owned and eco-friendly brands that make a positive impact on our community and the world.
ESTEAMED COFFEE
Working toward lowering the nearly 80% unemployment rate for adults with disabilities, Esteamed Coffee has created a unique nonprofit coffee shop space for individuals with differing abilities to carry meaningful employment opportunities, connect with the local community and serve area visitors.
 
About the Greater Raleigh Convention and Visitors Bureau (Visit Raleigh):
As the official destination marketing organization for Wake County, the Greater Raleigh Convention and Visitors Bureau (Visit Raleigh), is responsible for promoting Wake County as an attractive travel destination and enhancing its public image as a dynamic place to live and work. Through the impact of travel, the organization strengthens the economic position of and provides opportunity for people throughout Wake County. Raleigh, N.C./Wake County welcomes nearly 16 million visitors annually whose spending tops $2.3 billion. The visitor economy supports more than 21,000 local jobs in Wake County and generates $243 million in state and local tax revenues, saving each Wake County household $592 in taxes annually. visitRaleigh.com
Media and Trade Contact:
Jessica Holt
Director of Public Relations and International Tourism
919.645.2654
jholt@visitRaleigh.com
# # #