Raleigh to Host the 2023 North Carolina Tourism Leadership Conference
Wednesday, October 11, 2023, 9am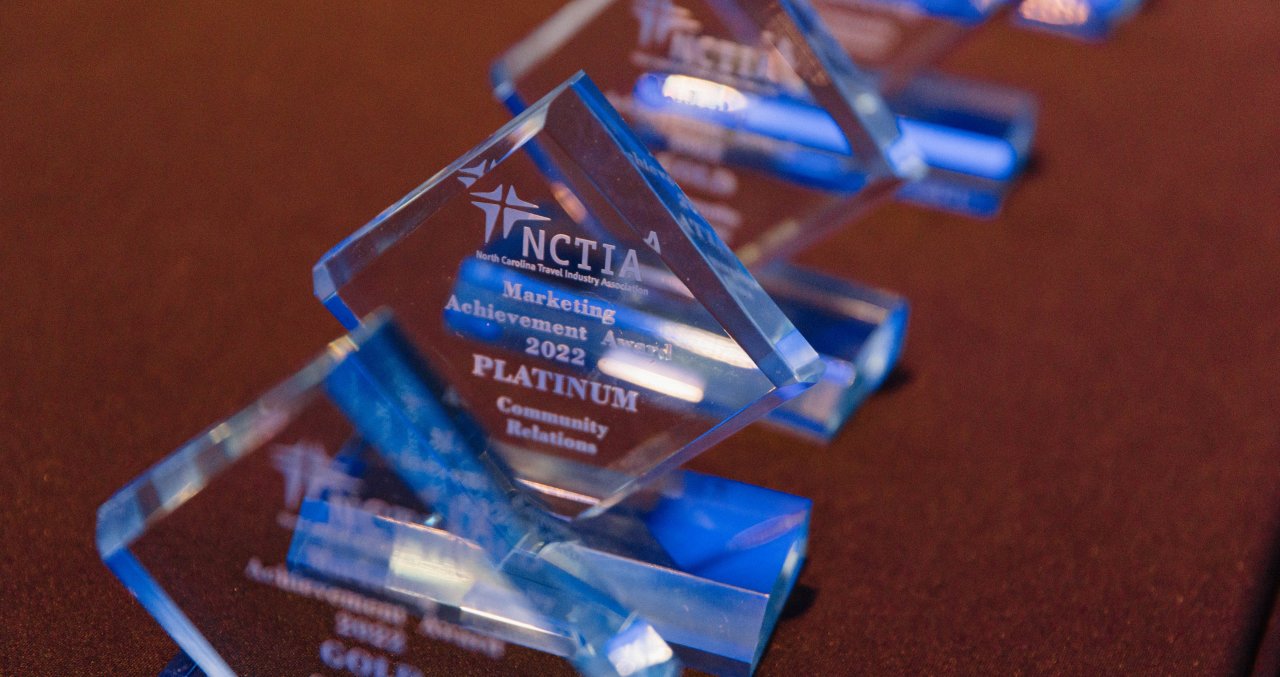 Raleigh, N.C. (October 11, 2023) – Raleigh is set to host the 2023 North Carolina Tourism Leadership Conference (NCTLC), held each year by the North Carolina Travel Industry Association (NCTIA). This year's conference will be held at The Westin Raleigh-Durham Airport on November 15-17.
The NCTLC features two capstone events each year: The Tourism Achievement Awards Banquet – where the organization honors and showcases innovation, best practices, creativity and accomplishments through the industry's marketing efforts; and The Legislative Update – where state elected officials address the travel industry to listen and learn about the issues we face and provide valuable insight into the decisions that were made during the legislative session.
This year's Legislative Update, hosted by Brian Lewis and Skye David of the Do Politics Better podcast, will have NCTIA lobbyists revisiting one of the most eventful sessions in the history of the NC General Assembly. Their focus will be on legislative matters that were left unresolved and highlighting the significant changes that were implemented during this session. This program, like in previous years, will feature special guests. Notable past guests have included influential legislators such as Senator Phil Berger, Senator Paul Newton, Senator Todd Johnson and Representative Jaison Saine.
In 2022, the Greater Raleigh Convention and Visitors Bureau (Visit Raleigh) received multiple honors at this conference including the Meetings and Conventions Marketing, Group Visitor Marketing and Community Stakeholder Communication awards.
The Westin Raleigh-Durham Airport, which just opened in May, is Raleigh's newest addition to the Airport Meeting District making it an ideal location for the 2023 NCTLC. This new 236-room hotel boasts 14,499 square feet of flexible meeting space, including a grand ballroom accommodating up to 500 guests. This property is the first Westin hotel in Raleigh and only the second Westin property in North Carolina.
Registration for the NCTIA Conference is open now. Register and find additional event information here.
 
About North Carolina Travel Industry Association:
The North Carolina Travel Industry Association's membership consists of local tourism businesses, hotels, visitor attractions, tourism marketing organizations and any other organization with tourism interests. The organization was established in 1955 by Governor Luther Hodges and given a mission to consolidate resources and promote our great State. To this day, NCTIA works with industry leaders and the North Carolina General Assembly to ensure a thriving tourism economy. To learn more about the North Carolina Travel Industry Association, visit nctia.travel.
About the Greater Raleigh Convention and Visitors Bureau (Visit Raleigh):
As the official destination marketing organization for Wake County, the Greater Raleigh Convention and Visitors Bureau (Visit Raleigh), is responsible for promoting Wake County as an attractive travel destination and enhancing its public image as a dynamic place to live and work. Through the impact of travel, the organization strengthens the economic position of and provides opportunity for people throughout Wake County. Raleigh, N.C./Wake County welcomes nearly 18 million visitors annually whose spending tops $3 billion. The visitor economy supports over 24,500 local jobs in Wake County and generates $287 million in state and local tax revenues, saving each Wake County household $601 in taxes annually. visitRaleigh.com
Media Contact:
Visit Raleigh
Veronica Thring, Public Relations & International Tourism Manager
919.819.8292
vthring@visitRaleigh.com
# # #