Raleigh to Host World-Class League of Legends Esports Tournament Spring Finals
Wednesday, January 18, 2023, 1pm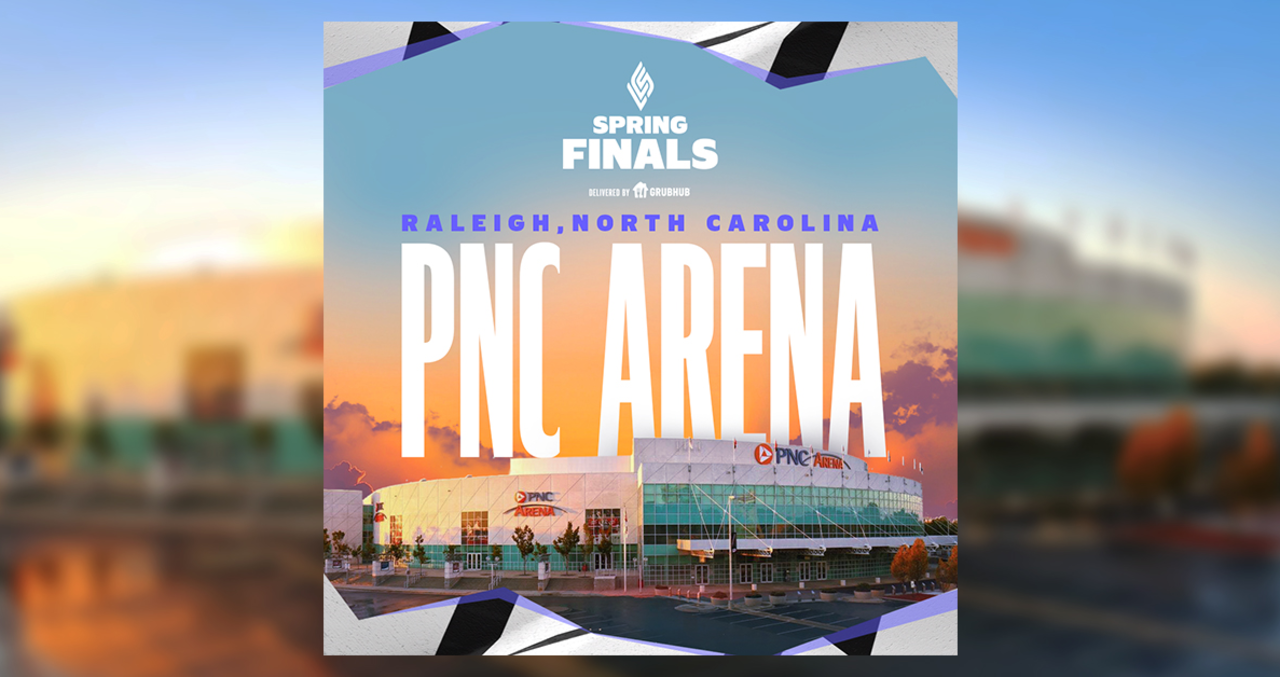 LCS Spring Finals, Delivered by Grubhub, April 8-9, 2023 at PNC Arena
Raleigh, N.C. (January 18, 2023) – Riot Games' premier North American esports tournament, the League Championship Series (LCS), is coming to PNC Arena in Raleigh, North Carolina. League of Legends is the world's most popular esport and the basis of the Emmy-winning animated television series "Arcane." PNC Arena will host the LCS Spring Finals, Delivered by Grubhub, April 8-9, 2023.
"Raleigh has established itself as an international hub for esports and gaming," said Raul Fernandez, Head of Americas Esports at Riot Games. "The LCS is excited to activate its community, bringing it together through a set of unique activities that will make the conclusion of the 2023 Spring Split one that will reverberate through fans for years to come. Attendees will witness the apex of competitive League of Legends play in North America, with the LCS trophy and domestic glory on the line."
Tickets for the Spring Finals will be available at Ticketmaster.com with a 24-hour Mastercard Presale on Thursday, Jan. 26 at 10am PT / 1pm ET for Mastercard holders. General tickets go on sale Friday, Jan. 27 at 10am PT / 1pm ET.
Interview access will be available for Senior Riot Games Executives, LCS Team Managers and Players and Riot Games Event Staff. If you're interested in connecting with a senior member of the Riot team to discuss their activation plans in Raleigh, please message the contacts listed below.
 
About LCS
The League Championship Series (LCS) is North America's largest professional esports league, in the world's most-watched esport: League of Legends. After an exciting 2022 season, the LCS is the third-most popular major professional sports league among 18- to 34-year-olds in the United States. The LCS looks to welcome in a new era of North American League of Legends esports with rising stars and returning legends meeting on the rift to claim the LCS Title. Follow the LCS @LCSOfficial on Twitter, and tune into the LCS on twitch.tv/LCS or youtube.com/LCS on Thursday and Friday.
About the Greater Raleigh Sports Alliance (GRSA)
A division of the Greater Raleigh Convention and Visitors Bureau (Visit Raleigh) – the Greater Raleigh Sports Alliance (GRSA) markets and promotes Raleigh and all of Wake County in order to generate and/or retain sports-related businesses (tournaments, championships, special events and meetings) for the purpose of economic development. Raleigh, N.C./Wake County welcomes nearly 16 million visitors annually whose spending tops $2.3 billion. The visitor economy supports more than 21,000 local jobs in Wake County and generates $243 million in state and local tax revenues, saving each Wake County household $592 in taxes annually. raleighsports.org
About PNC Arena
PNC Arena employs approximately 1,400 people in the Triangle area. Home to the Carolina Hurricanes of the National Hockey League (NHL) and NC State University men's basketball program, PNC Arena is a multi-purpose sports and entertainment arena that hosts over 150 events each year. PNC Arena opened in October of 1999 and accommodates up to 20,000 based on the event configuration. The arena is owned by the Centennial Authority and managed by Gale Force Sports & Entertainment. PNC Arena (PNCArena.com) is located in Raleigh, N.C.
Media Contacts
Riot Games
Jen Neale | jneale@riotgames.com
Miles Yim | lcs@thestorymob.com
Greater Raleigh Sports Alliance (GRSA)
Jessica Holt | 919.645.2654 | jholt@visitRaleigh.com
PNC Arena
Crystal Pace | 919.861.5470 | crystalp@pncarena.com
Lindsey Hall | 919.861.6224 | lindseyh@pncarena.com
# # #