Remembering Greater Raleigh Soccer Visionary Charlie Slagle
Wednesday, September 18, 2019, 1pm by Scott Dupree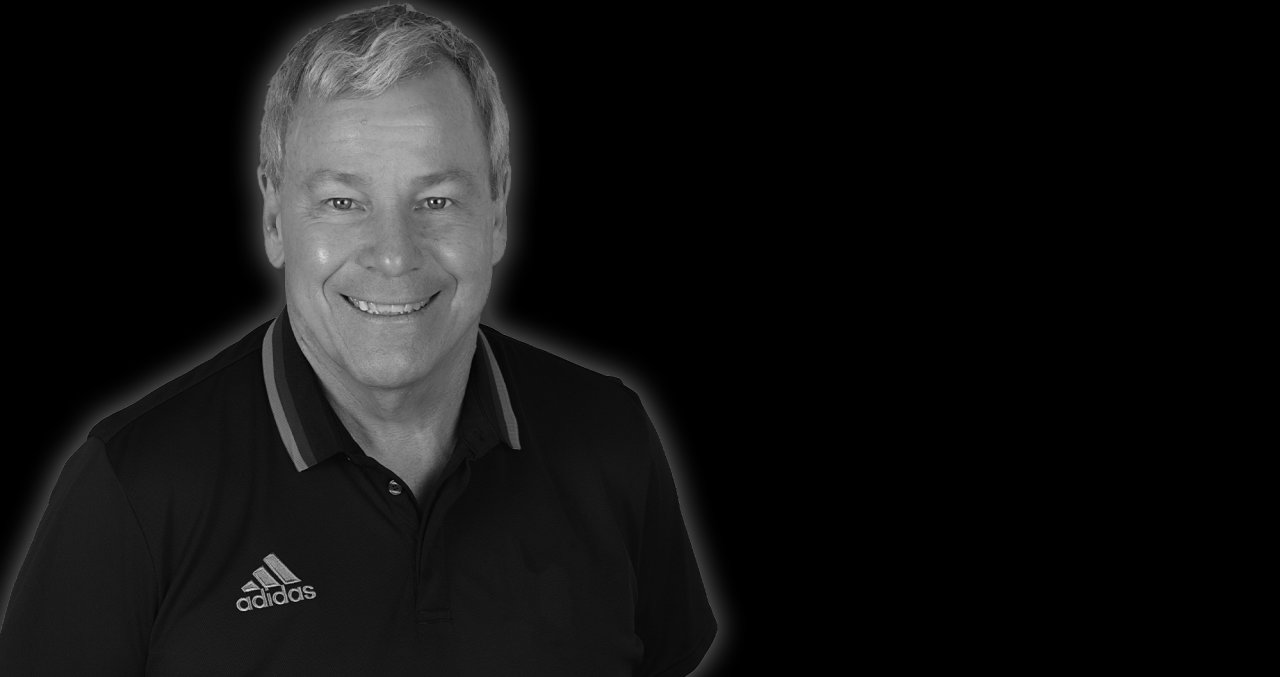 On July 1, Barry and Amelia lost their Dad.
Bob and Janet lost their brother.
The sport of soccer lost one of its greatest ambassadors.
Davidson College lost a legend.
Greater Raleigh lost one of its brightest advocates and visionaries.
And I lost one of my best friends.
It all happened, tragically and unexpectedly, when Charlie Slagle passed away in Richmond, Va.
Charlie was 67, and he was the youngest 67-year-old I have ever known.
He was also one of the most joyful, happy and energetic people I have ever met. Charlie was smiling 24/7, somehow always in a good mood, always optimistic, always looking ahead.
He was truly one of a kind.
Charlie made his mark as the head men's soccer coach at Davidson College. During a remarkable 20-year run there, he won lots of games and had a profound impact on the lives of hundreds of young men. Those college kids are adults now, and dozens of them showed up at Charlie's memorial service in Davidson on July 28, to pay their respects and to say "thanks" to their coach.
Charlie also pulled off what I liked to a call a "double impossible" in 1992. That's the year he somehow convinced the NCAA to bring the college soccer Final Four to little Davidson College.
That was a minor miracle in its own right. But Charlie topped that by also leading upstart Davidson on a Cinderella run all the way to the Final Four for the first and only time in school history…to the Final Four that he was hosting right there in his own backyard on campus.
That 1992 soccer season has long since attained legendary status at Davidson, right up there with the Lefty Driesell years and the Steph Curry Era in basketball.
But it was Charlie's next career stop that impacted Raleigh, Cary and Wake County in a profound way and changed soccer in this market forever.
When he was named president and CEO of the Capital Area Soccer League (CASL, now known as NCFC Youth) in 2001, it began a 12-year run that elevated "the beautiful game" in Raleigh to unprecedented heights. Highlights included:
Massive grassroots growth of the sport, as CASL developed into one of the largest and most successful youth soccer clubs in the nation.
With Charlie serving as the public "face" of CASL, soccer families all across Wake County saw a face that was always happy, joyful, positive, warm and welcoming. Everyone felt comfortable around Charlie, and the public perception of CASL changed dramatically.
Thanks to Charlie's leadership and his sterling reputation in the college soccer community, CASL partnered with the Town of Cary, the GRSA, North Carolina State University (and later Campbell University) to bring the NCAA College Cup (the Final Four of soccer) to Cary. The fact that men's and women's College Cups have been held in Cary almost annually since 2003 (and are scheduled through 2021) is one of Charlie's lasting legacies. So is the fact that Cary has clearly established itself as the "collegiate soccer capital" of the U.S.
Charlie's presence also led to U.S. men's and women's national teams training in Cary before departing for World Cup competition, and Raleigh hosting the prestigious 2008 USYSA Southeast Regional at WRAL Soccer Park. And folks, that's just the tip of the proverbial iceberg. There is so much more.
Charlie moved on in 2013 and took soccer club jobs in Denver and then Tampa and eventually with the Kickers in Richmond, where he was charged with growing the sport in that region. If there was ever a perfect job description for Charlie it would be…"growing the sport." After all that's what he did pretty much every day of his life.
My favorite memories of Charlie are more personal in nature, and not so much professional, although we did spend countless hours and days and years bidding for events, hosting events and traveling together to meetings or presentations, and those were indeed joyous times…because any time with Charlie was a joyous time.
A few things I will never forget…
Regular lunches at the State Farmer's Market Restaurant, as Charlie would inevitably launch into long conversations with the servers and anyone sitting near us.
Charlie's uncanny ability to dream big. He was a visionary in every sense of the word. Some of his ideas were flat-out ridiculous. But isn't that just part of the genius? Granted, he wasn't nearly as concerned with the fine print and details, but when it came to grand plans and dreams and thinking outside of the box, there was no one better than Charlie.
Charlie's love—and uncanny expertise—at (random) sports trivia and (useless) sports information. I'm pretty good in those departments myself, but I could never quite get to his level. He was a walking encyclopedia of sports knowledge (or a walking search engine in today's terminology).
It was not unusual for me to get a random phone call at work, or even at home: "Dupree, so who would you rank as the three most famous athletes in Stanford history?" Or, "Dupree, I'll bet you don't know the nickname of New Mexico Highlands University." I will miss those phone calls.
Charlie's love for offtrack betting. Horses or greyhounds. Didn't matter. We did that a few times in our travels, and it always amazed me how knowledgeable and well-versed Charlie was in this area. How did he have the time to know so much?
But more than anything else, Charlie was overflowing with pride and love for his two children, Barry and Amelia. He called me about sports trivia, yes. But more often he would call me out of the blue to tell me that Amelia had just set her personal best in the Portland Marathon. Or that the soccer team Barry coached had won a key conference tournament game. He loved his children immensely, I'm guessing probably more than they ever realized.
And he dearly loved and looked up to his older brother, Bob, who moved to Raleigh not too long ago to be closer to Charlie, and who now works part-time for PNC Arena. Listening to Bob talk about his younger brother at the memorial service was heart-wrenching.
I already miss Charlie tremendously. Still can't quite believe it.
It's almost cliché to say that someone who has passed away was unique.
But Charlie Slagle was truly unique. By the very definition of the word, he was one of a kind.
With his constant smile and his unbridled joy, he made the world a better place, and with those same trademarks he had a positive, life-changing impact on so many people.
And although he was a giant in the soccer world, those trademarks will be his lasting legacy.

Author: Scott Dupree
Dupree is the executive director of the Greater Raleigh Sports Alliance (GRSA), focusing on long-range planning and strategy for the organization. This includes overseeing the implementation of the sports initiatives within the Destination 2028 Plan for Wake County. Under his leadership, GRSA was named Sports Tourism Organization of the Year (for population 250,000 and above) in 2015 by the National Association of Sports Commissions. In 2014, Dupree was named CVB & Sports Commission Professional of the Year by Connect Sports. Prior to joining the Greater Raleigh CVB, he worked in college athletics at the University of North Carolina, the University of Notre Dame and Arizona State University. He is a graduate of North Carolina and a native of Wilson, N.C.