Salamanders Set to Host 2022 CPL All-Star Game
Wednesday, November 17, 2021, 5pm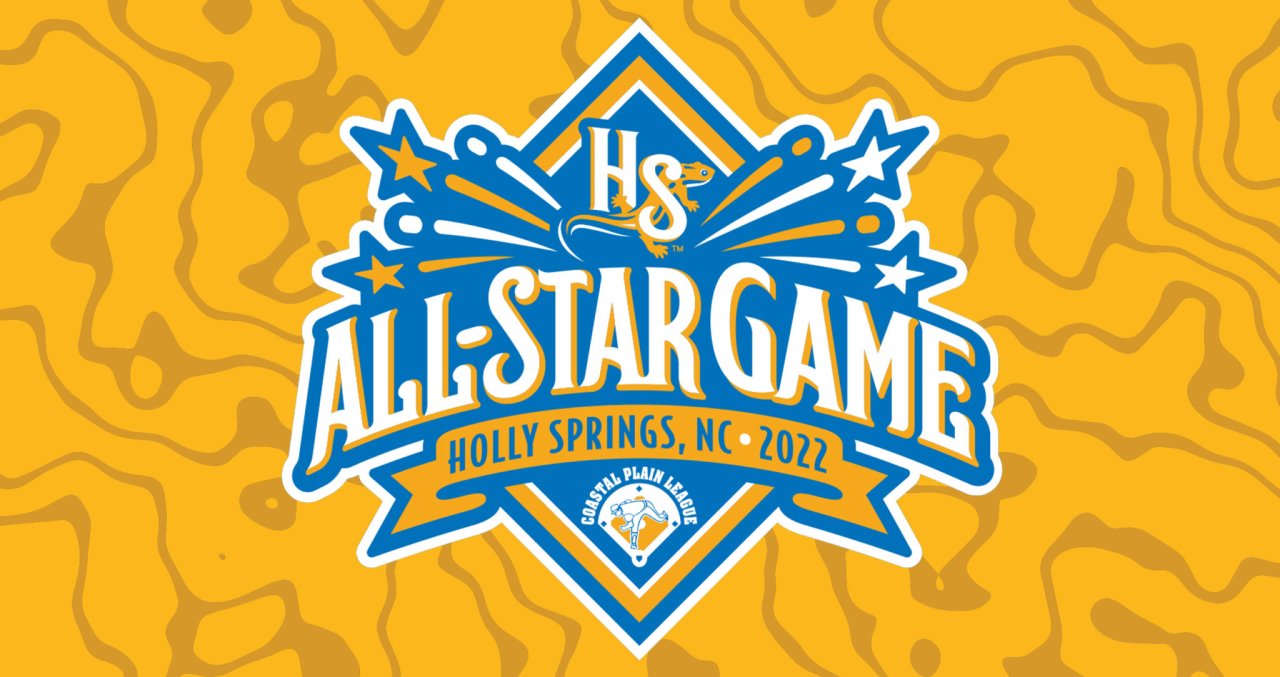 HOLLY SPRINGS, NC – The Holly Springs Salamanders have been awarded the 2022 Coastal Plain League All-Star Game as announced today by Coastal Plain League Commissioner Justin Sellers. The circuit's midsummer classic will be played on Sunday, July 10 at Ting Stadium.
This marks the second time Holly Springs will play host to the best players in the CPL, having previously hosted the 2017 game. The Salamanders were awarded the league's 2020 All-Star Game, however the season was cancelled due to the COVID-19 pandemic.
"Manders fans packed Ting Stadium in 2017 and we expect the same in '22," said Justin Sellers, commissioner of the Coastal Plain League. "Big Leaguers Ryan Zimmerman (Virginia), Kevin Youkilis (Cincinnati), Nicky Lopez (Creighton), Alec Bohm (Wichita State) and Brian Miller (North Carolina) are just a sampling of the names who have participated in the past and we are excited to host the next up and coming stars."
"The Salamanders are honored to represent Holly Springs and the Triangle as the hosts of the 22nd CPL All-Star Game in 2022, and we're excited to see the next crop of future MLB stars at Ting Stadium," said Chip Hutchinson, General Manager of the Holly Springs Salamanders. "Mander Nation provided an amazing atmosphere in 2017 and we look forward to seeing the same again in 2022."
The Salamanders' 2022 regular season begins with Opening Night scheduled for Thursday, May 26 against the Wilmington Sharks, and runs through July 31st with the Petitt Cup Playoffs scheduled the first week of August. The Salamanders will be playing their traditional Coastal Plain League home schedule, as well as continue their "Rivalry Series" against the South Wake Shakes.
The Coastal Plain League will have a two-division structure in 2022, with eight teams in the West and seven teams in the East. The Salamanders will remain in the East Division, along with the Florence Flamingos, Morehead City Marlins, Peninsula Pilots, Tri-City Chili Peppers, Wilmington Sharks and Wilson Tobs.
Information regarding Season Ticket and Mini Plan packages for 2022 will be available soon on SalamandersBaseball.com. If you have any questions, please email info@salamandersbaseball.com or call (919) 249-7322.
About Coastal Plain League:
The Coastal Plain League, brought to you by FloSports, is the nation's premier summer collegiate baseball league. Celebrating its 26th season in 2022, the CPL features 15 franchises playing in Georgia, North Carolina, South Carolina and Virginia. To date, the CPL has had over 1,700 alumni drafted and 152 alums make their Major League debut – including 2017 ALCS MVP, 2017 World Series champion, 2011 AL MVP and Cy Young award winner Justin Verlander, as well as 2017 NLCS MVP Chris Taylor. For more information on the Coastal Plain League, please visit the league website at www.coastalplain.com, and be sure to follow us on Facebook, Twitter, Instagram and TikTok @CPLBaseball.
View press release from the Coastal Plain League, here. 
View press release from the Holly Springs Salamanders, here.