SAS Championship HBCU Invitational Tees Up Golf And Career Success
Wednesday, April 13, 2022, 1pm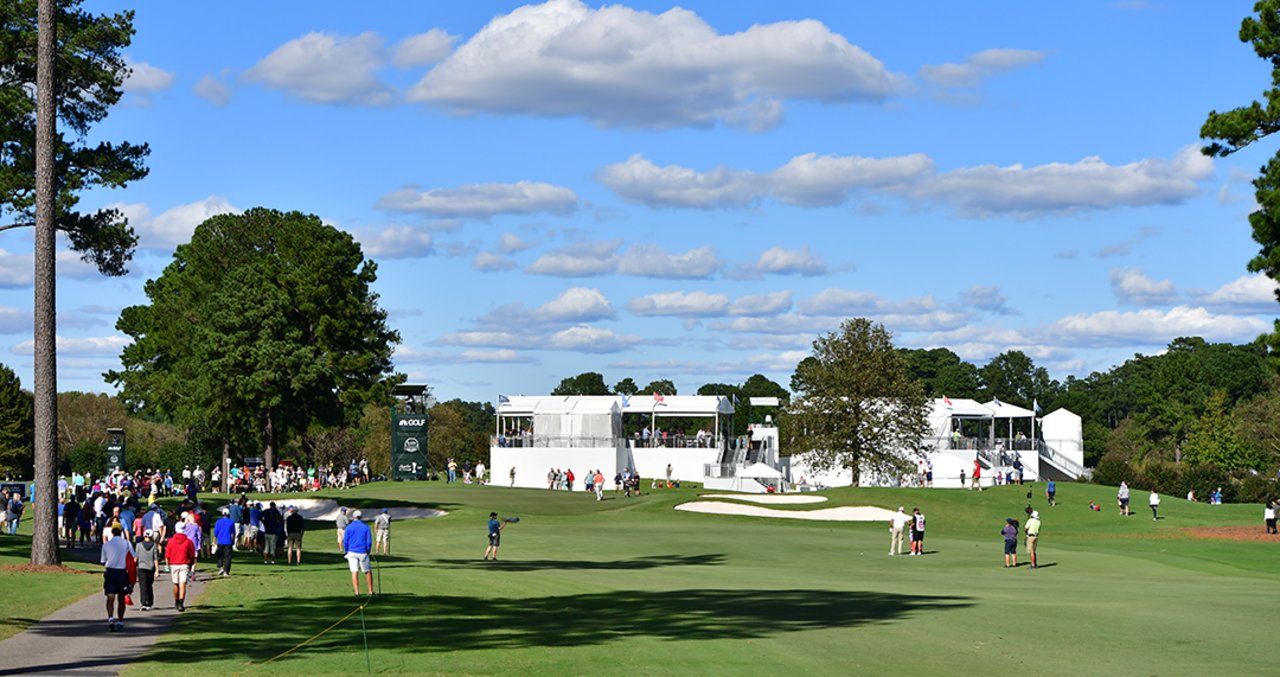 Inaugural event includes 3-day tournament and SAS-hosted career day for 17 teams 
CARY, NC (April 12, 2022) – The SAS Championship announced a new event as a part of its annual PGA Tour Champions tournament. The inaugural SAS Championship HBCU Invitational will take place on Oct. 14-16, with 17 teams from leading Historically Black Colleges and Universities (HBCU) coming to Cary to compete.  
"On behalf of the SAS Championship and Prestonwood Country Club, we are pleased to welcome some of the top HBCU golfers to Cary and to the SAS Campus to compete in this exciting new event," said SAS Championship Tournament Director Jeff Kleiber. "We are excited to give these student-athletes the opportunity to not only compete on the golf course, but also the chance to visit and learn more about the SAS community." 
The SAS Championship, a PGA Tour Champions event in its 22nd year in 2022, in collaboration with the PGA Tour and the Black College Golf Coaches Association, has invited 11 of the leading HBCU schools to participate in the invitational.  
The 2022 field will include six women's teams and 11 men's teams playing in the three-round event. The six women's teams will compete in one division. North Carolina Central, currently in its first season of competition, will be joined by Division I teams from Texas Southern, Chicago State, Delaware State and Maryland Eastern Shore. Savannah State will be the only Division II team in the women's field.  
The men's Division I group will be headlined by 2021 MEAC Champion Florida A&M, as well as Texas Southern, Chicago State, North Carolina Central and Maryland Eastern Shore. Division II boasts the top three teams from the 2021 PGA Collegiate Championship – including tournament winner Miles College, which finished with the highest national ranking in program history. Livingstone and Savannah State will join Division II, along with CIAA defending champions Virginia Union, Winston-Salem State and Raleigh's Saint Augustine's.  
Play will start on Saturday, Oct. 15, with competitors playing a pair of rounds on the Fairways Course at Prestonwood Country Club, which also hosts the SAS Championship. Competition will close on Sunday, Oct. 16, with a third round followed by the crowning of the men's and women's Division I and Division II team champions, as well as individual champions. 
In advance of the competition on the course, analytics giant SAS will host a Career Day on the SAS campus on Friday, Oct. 14. The student-athletes will tour the SAS campus and participate in a series of panel discussions, seminars, and lunch with SAS executives and HBCU alumni employees designed to help prepare them for their careers after golf.  
HBCUs produce 27% of African American STEM graduates and 40% of all African American engineers. Therefore, the tech industry depends on HBCUs to help develop diverse talent.  
"SAS has always been committed to education initiatives that promote learning for all and build a global community of innovators. We are dedicated to helping to create a pipeline of future talent representing a diverse population. With the widening skills gap in STEM-related areas, companies struggle to find qualified and diverse candidates for technical roles," said Danielle Pavliv, SAS Chief Diversity Officer. "The inaugural HBCU Invitational is one way that SAS and the PGA are strengthening strategic partnerships with HBCUs to develop the diverse talent of the future." 
About SAS
SAS is the leader in analytics. Through innovative software and services, SAS empowers and inspires customers around the world to transform data into intelligence. SAS gives you THE POWER TO KNOW®.  
SAS and all other SAS Institute Inc. product or service names are registered trademarks or trademarks of SAS Institute Inc. in the USA and other countries. ® indicates USA registration. Other brand and product names are trademarks of their respective companies. Copyright © 2022 SAS Institute Inc. All rights reserved. 
Media Contacts
Pat McGlynn, Octagon 
Useful Links: 
Twitter: @SASChampionship 
Instagram: @SASChampionship 
Facebook: @SASChampionship