Visit Raleigh Selected for MPI Chicago Area Chapter Hall of Fame Organization Award
Thursday, May 18, 2023, 8am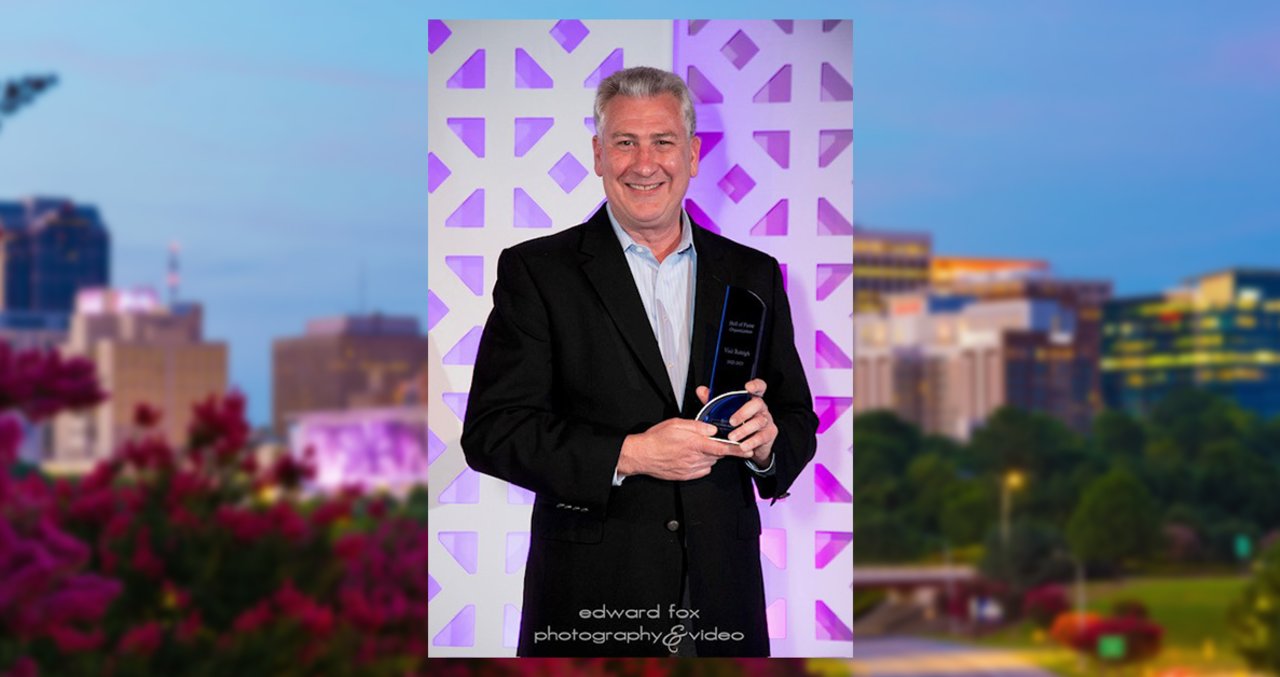 Raleigh is the first city tourism board to win this award in more than 20 years 
Raleigh, N.C. (May 18, 2023) – Visit Raleigh has been named to the Meeting Professionals International - Chicago Area Chapter's (MPI-CAC's) Hall of Fame. Dennis Edwards, President and CEO of Visit Raleigh, received the organization award at the Annual Awards Recognition Celebration on Wednesday, May 17 at Venue West in Chicago, Ill.
MPI serves the entirety of the meeting and event industry, delivering leadership and education that empowers its community to execute one-of-a-kind experiences that inspire people to evolve their outlooks and take positive action.
MPI-CAC's Annual Awards Recognition Celebration is held every spring when the chapter gathers together to recognize the talents, skills, accomplishments and dedication of their members and industry colleagues. The MPI-CAC Hall of Fame is comprised of esteemed members and organizations that have made significant contributions to the awareness, professionalism and growth of the meetings industry and the chapter specifically. Each year, the chapter selects an individual inductee or organization into the MPI-CAC Hall of Fame. Inductees have served in a leadership capacity or have shared their time, talent or resources with MPI. Nominees are considered for professional experience, involvement in MPI (either locally or internationally), industry engagement, community service and recognition by their peers.
"We're extremely honored to have received the MPI-CAC Hall of Fame Organization Award at the 2023 Annual Awards Recognition Celebration! This makes Visit Raleigh the first DMO to receive this award since the Las Vegas Convention & Visitors Authority received it in 1999. This is a high honor, and we couldn't be prouder." said Dennis Edwards, President and CEO of Visit Raleigh.
 
About the Greater Raleigh Convention and Visitors Bureau (Visit Raleigh):
As the official destination marketing organization for Wake County, the Greater Raleigh Convention and Visitors Bureau (Visit Raleigh), is responsible for promoting Wake County as an attractive travel destination and enhancing its public image as a dynamic place to live and work. Through the impact of travel, the organization strengthens the economic position of and provides opportunity for people throughout Wake County. Raleigh, N.C./Wake County welcomes nearly 16 million visitors annually whose spending tops $2.3 billion. The visitor economy supports more than 21,000 local jobs in Wake County and generates $243 million in state and local tax revenues, saving each Wake County household $592 in taxes annually. visitRaleigh.com
About Meeting Professionals International - Chicago Area Chapter (MPI-CAC):
As one of the founding chapters of MPI, the Chicago Area Chapter, now in its 46th year, boasts a long history of advancing the meetings industry and fueling the personal growth of its membership. MPI Chicago Area is one of the largest MPI chapters, with nearly 500 professionals within its ranks and more than 100 active volunteers. The chapter is also a recipient of the 2017 RISE Award for Industry Advocacy for its ongoing Industry Xchange initiative.
Media Contact:
Jessica Holt
Director of Public Relations and International Tourism
919.645.2654
jholt@visitRaleigh.com
# # #
Header photo: Edward Fox Photography & Video