WakeMed Extends Soccer Park Naming Rights Through 2023 [North Carolina Football Club]
Monday, May 03, 2021, 12pm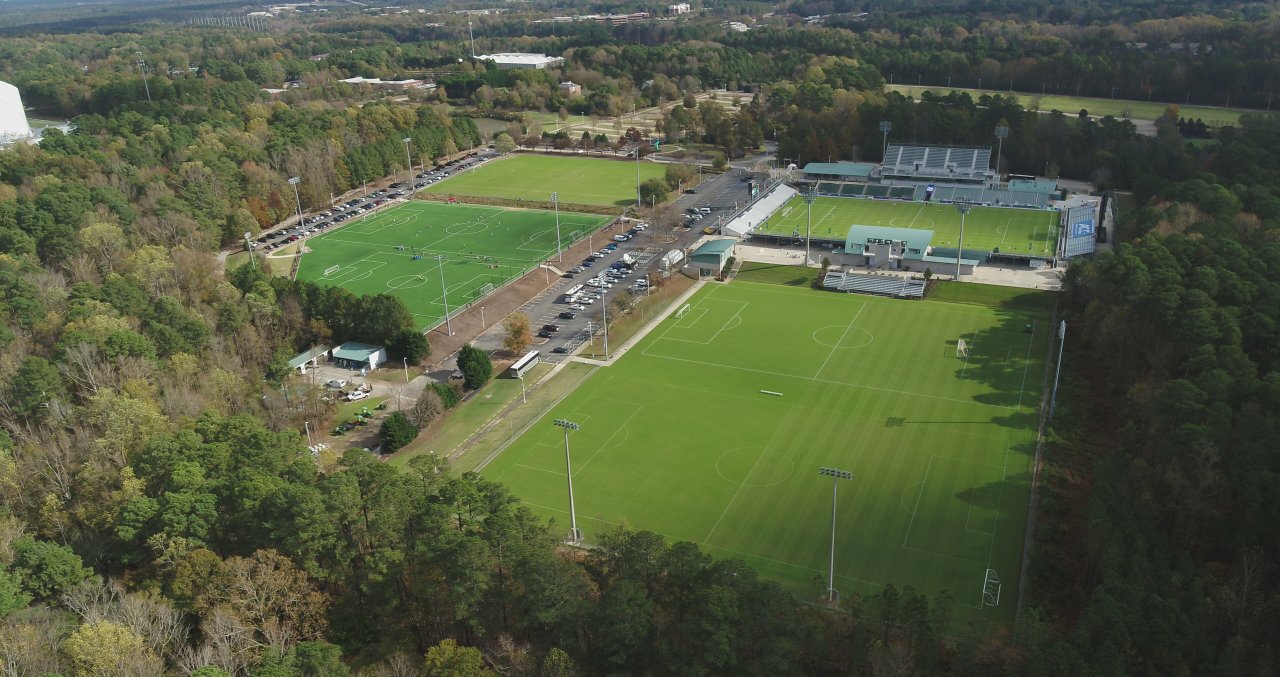 Multi-year agreement solidifies WakeMed Soccer Park as a top venue for sports, health and wellness 

Cary, N.C. (April 30, 2021) - The Town of Cary alongside the North Carolina Football Club renewed its sponsorship agreement with WakeMed Health & Hospitals to retain naming rights for the 150-acre soccer park facility. The park will maintain its name as WakeMed Soccer Park through 2023.

WakeMed has served as the park's official naming rights sponsor for more than a decade, supporting the site and the North Carolina Football Club since 2008. The WakeMed Soccer Park plays host to all NC Courage and North Carolina FC home games, as well an array of sporting events including the ACC Soccer Tournament, the NCAA College Cup and global tournaments like the 2019 Women's International Champions Cup and the 2019 Women's World Cup CONCACAF Qualifiers. The venue continues to attract a diverse audience and more events are on tap for the coming years.

"We are thrilled with the renewal of the WakeMed Soccer Park naming rights agreement, and excited to continue this relationship for the next three years," said Curt Johnson, President of the North Carolina Football Club.  "WakeMed has been an incredible partner over the past decade, and their partnership will continue to be a key factor in the growth of our organization going forward."

"The WakeMed Soccer Park is a tremendous asset for the Town of Cary and our surrounding communities. It is a first-rate venue for professional soccer and an ever-growing number of outdoor activities, tournaments and events, it brings thousands of athletes and their families to this area each year," added Deb Laughery, Vice President of Marketing & Communications for WakeMed. "WakeMed is committed to improving the health and well-being of the communities we serve. Our continued involvement with the North Carolina Football Club and the Soccer Park enables us to further our mission while supporting healthy, active lifestyles."

"We are thrilled to continue this partnership with WakeMed for another three years," said Cary Mayor Harold Weinbrecht. "Fans, visitors, and residents throughout the area recognize the facility's iconic branding and its importance to local sports in Cary and the entire region."

To find additional information about WakeMed Soccer Park, click here. 

North Carolina FC will play their first home match at Sahlen's Stadium at WakeMed Soccer Park on Saturday, May 8 against Greenville Triumph. Tickets are now on sale, and more information on the match and current COVID safety protocols can be found here. The NC Courage host their first home match on Saturday, May 22 against the Orlando Pride. Tickets for the NC Courage home opener will go on sale Wednesday, May 12.