House Bill 2 Repeal and Updates
Plus 2016 Statements and Related Videos and Articles
On March 23, 2016, the N.C. General Assembly passed and then-Governor Pat McCrory signed into law the Public Facilities Privacy and Security Act, also known as House Bill 2 (HB2) or Session Law 2016-3. The bill was introduced, debated and signed into law in a 12-hour period. On March 30, 2017, that law was repealed.
Below you will find a timeline of updates from the time the law was passed through its repeal and beyond, statements issued in 2016 by community leaders and articles related to HB2.
Updates
February 1, 2022: Nondiscrimination Ordinance Passed in Raleigh and Wake County
The Wake County Board of Commissioners and Raleigh City Council adopted a nondiscrimination ordinance protecting everyone in the destination from discrimination based upon "race, ethnicity, sexual orientation, gender identity, marital or familial status and more." Individuals who believe a business or organization has discriminated against them can file a complaint with the County Manager's Office for investigation. See the ordinance, here.
March 30, 2017: HB2 Law Repealed 
On March 30, 2017, the N.C. General Assembly passed an act to reset Session Law 2016-3 (HB2). HB142 repealed Session Law 2016-3 (HB2) as well as Session Law 2016-99 (HB169, described below). HB142 then added new language creating Article 81A of Chapter 143 of General Statutes regarding the preemption of regulation of access to multiple occupancy restrooms, showers or changing facilities in N.C. government buildings and schools. Additionally, HB142 states that no local government may enact or amend an ordinance regulating private employment practices or regulating public accommodations until Dec. 1, 2020.
The ratified bill was presented to new N.C. Governor Roy Cooper on March 30, and he signed the bill into state law the same day. HB142 is now Session Law 2017-4.

July 18, 2016: House Bill 169 
On July 1, 2016, the N.C. General Assembly passed an act to restore the state tort claim for wrongful discharge (in other words, the right to sue in state courts for discrimination), which had been previously precluded by the third part of HB2 (Session Law 2016-3) related to protection of rights in employment. HB169 then added new language affecting General Statute 1-54, with regard to a statute of limitations of one year on such actions or proceedings.
The ratified bill was presented to Governor McCrory on July 1, and he signed the bill into state law on July 18, noting: "With this action we have now reinstated all statewide non-discrimination policies that were previously in place, meaning N.C. is now one of 49 states that allows citizens to sue in state court for employment discrimination." HB169 is now Session Law 2016-99.
May 5, 2016
Statement from International Gay & Lesbian Travel Association president and CEO John Tanzella:
IGLTA recognizes the current challenges in N.C., and has reached out to the governor in opposition to HB2. However, we firmly believe that tourism is a means to changing minds and hearts and we continue to support tourism and meetings in N.C., which also support the state's LGBT businesses and citizens.
 
April 12, 2016: Executive Order 93
Governor Pat McCrory signed this new Executive Order clarifying existing state law and providing new protections for N.C. residents.
 
Executive Order 93 does the following:
Maintains biological sex-specific restroom and locker room facilities in government buildings and schools
Affirms the private sector's and state-property lessees' right to establish their own restroom and locker room policies
Suggests that state-run agencies, cities, counties and N.C.'s public colleges and universities make reasonable accommodations concerning restrooms and locker rooms upon request due to special circumstances of individuals
Affirms the private sector and local governments' right to establish non-discrimination employment policies for their own employees 
Expands the state's employment policy for state employees to cover sexual orientation and gender identity
Seeks legislation to reinstate the right to sue in state court for discrimination

According to the Office of the Governor, through this Executive Order, the State of N.C. is now one of 24 states that have protections for sexual orientation and gender identity for their employees.
"After listening to people's feedback for the past several weeks on this issue, I have come to the conclusion that there is a great deal of misinformation, misinterpretation, confusion, a lot of passion and, frankly, selective outrage and hypocrisy, especially against the great state of North Carolina," said Governor McCrory. "Based upon this feedback, I am taking action to affirm and improve the state's commitment to privacy and equality."
Read Governor McCrory's full statement here, and read the full Executive Order here.
2016 Statements
Below are 2016 statements or links to statements issued by Raleigh, N.C., Mayor Nancy McFarlane, other municipalities, the Greater Raleigh Convention and Visitors Bureau (CVB) and Raleigh Convention Center when the HB2 law was in effect.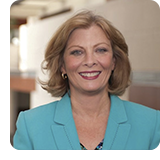 Whether your group is set to meet in Wake County and the City of Raleigh or your group is still considering a future meeting here, we welcome you to our destination with open hearts and hospitality that assures respect for all customer needs. As Raleigh Mayor Nancy McFarlane has stated:
Raleigh is a welcoming, diverse city that draws its strength from many areas. We have always been a place where people respect each other's differences and understand that those differences make us stronger.... And while HB2 may affect some of our legal language, it does not change our hearts. Raleigh will always be open to everyone. Everyone. We will continue to support all of our businesses, citizens and visitors with the utmost respect, regardless of race, color, religion, age, national origin, sex, sexual orientation, gender identity or disability.... We will continue to work together, cherish each other and move forward with dignity and respect. (Read the full statement from March 28 here)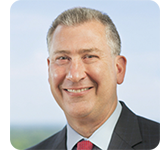 Statement from CVB president and CEO Denny Edwards:
The Greater Raleigh CVB's mission is to promote travel to and within Wake County through a comprehensive strategy for attracting meetings, conventions, sporting events and leisure visitation. We will continue to serve ALL travelers and those interested in visiting. We understand there is a wide range of opinion and concern about the Public Facilities Privacy and Security Act (HB2). Our primary mission remains to increase tourism economic impact for the City of Raleigh and all of Wake County. Respect for diversity and inclusion also remains a constant for our staff and area hospitality partners as well as for our valued visitors.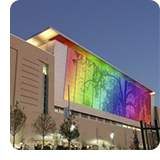 Statement from Raleigh Convention Center:
The Raleigh Convention Center will continue to support all customers and visitors with respect and care regardless of race, color, religion, age, national origin, sex, sexual orientation, gender identity or disability. This position is in alignment with our city's policy of non-discrimination. HB2, recently passed by the N.C. General Assembly, does not reflect the values of our facility. We are privileged to serve a diverse public who contribute immensely to the strength and vitality of our area. It is of the utmost importance that all attendees feel comfortable in our facility; and our staff will make every reasonable accommodation to ensure our guests feel welcome. Our mission is to provide an outstanding customer experience that assures that the needs of all customers are met.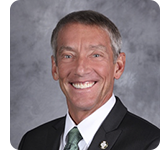 Statement from Cary, N.C., Mayor Harold Weinbrecht on behalf of the Cary Town Council:
The Town of Cary is a warm, friendly and thriving community with a flourishing economy and a strong job market. As the seventh-largest municipality in the state, we embrace the gifts, talents and experiences that each of us have to offer. It is through mutual respect and understanding that we can reach our full potential. 

While we and our staff work to understand the legal and practical effects of HB2, we want to take this opportunity to assure our citizens and others that Cary is a welcoming community that is dedicated to the principles of non-discrimination and equal protection for all. 

The Town of Cary continues to be a great place to live, work, play, raise a family and do business.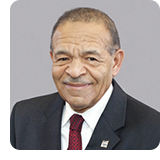 Statement on Diversity from Wake County Board of Commissioners Chairman Dr. James West:
A statement to the residents of Wake County and the community at large:

On behalf of the Wake County Commissioners, I am writing to reaffirm Wake County's commitment to diversity and to protecting the people's right to live and work without discrimination.

As a Board of Commissioners, we demonstrated our conviction last year when we adopted an ordinance that strengthened protections against discrimination for Wake County employees. County employees and applicants cannot be discriminated against based on race, color, religion, sex, national origin, age, disability, genetics, veteran status, sexual orientation, gender identity or expression, family status or political affiliation. As a board and as a county, we remain committed to those principles.

Among our more than one-million residents are people from different backgrounds who have different beliefs and different abilities. The diversity of our population is one of the many reasons why Wake County is such a special place to visit and why so many people choose to call it home.

We welcome people from all walks of life in our organization and in our county. Our community's openness and acceptance encourages new businesses to locate here, existing companies to expand their operations and groups from across the country and around the world to hold conferences in our many attractive settings. Our continued commitment to diversity is essential to the continued success of our economy.

Overall, our diversity is what makes us better as a county and a state. As the debate over inclusion moves forward, we, as a community, must step back and remember the character strengths that bring us together, and pray and work for healing and unity for all people in N.C.
 
Related Articles
"Travel Should Be the Bridge--Not the Ammo--in America's Culture Wars" 
The Huffington Post
Written by Roger Dow, President and CEO, U.S. Travel Association, Nov. 16, 2016 
"When Controversy Strikes" 
Meetings & Conventions
Written by Jonathan T. Howe, Esq., Nov. 1, 2016  
"Don't Let Legislation Drag Down Meeting Destinations" 
Professional Convention Management Association
Written by Deborah Sexton, April 13, 2016