Contact Us
The Greater Raleigh Sports Alliance (GRSA) is always pleased to assist you with questions and requests related to sports event planning in the Raleigh, North Carolina, area. Contact Scott Dupree with general questions, or contact the most appropriate staff member. We look forward to working with you.
Our Staff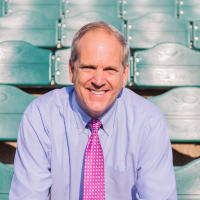 D. Scott Dupree, Executive Director
919.645.2657
sdupree@raleighsports.org
Dupree is in his 26th year with GRSA, a division of the Greater Raleigh Convention and Visitors Bureau (CVB). He focuses on long-range planning and strategy for the GRSA. This includes overseeing the implementation of the Destination 2028 sports initiatives within the Destination Strategic Plan for Wake County—including advocacy and support for new sports venues and facilities and overseeing relationships with the 12 local municipality parks and recreation departments within Wake County. Under his leadership, GRSA was named Sports Tourism Organization of the Year (for population 250,000 and above) in 2015 by the National Association of Sports Commissions. In 2014, Dupree was named CVB & Sports Commission Professional of the Year by Connect Sports. Prior to joining the Greater Raleigh CVB, he worked in college athletics at the University of North Carolina, the University of Notre Dame and Arizona State University. He is a native of Wilson, N.C., and a graduate of UNC-Chapel Hill. Dupree lives in Cary with his wife Monica and has two adult children, Davis and Savannah, both recent graduates of UNC-Chapel Hill.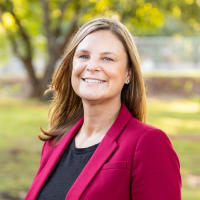 Tori Collins, Director
919.645.2664
tori@raleighsports.org
Collins is in her 24th year with GRSA. She oversees the sales process and administration of GRSA and is responsible for the overall efforts to promote Raleigh, Cary and Wake County as a premier destination for sporting events. She is a past chairman of the N.C. Sports Association, a former board member of the Women in Sports Events Greater Raleigh Chapter, has been active in the National Association of Sports Commissions and is a Certified Sports Event Executive (CSEE). Prior to joining the Greater Raleigh CVB in 1999, Tori worked in the marketing, event management and sponsor fulfillment at the Sugar Bowl in New Orleans. A native of Anchorage, Alaska, Tori is a graduate of North Carolina State University, where she worked as a sports information student assistant in the Athletics Department. Collins lives in Raleigh with her husband Brad and two children, Colt and Brady.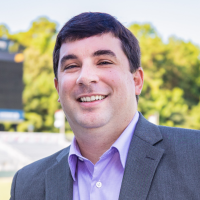 Jason Philbeck, STS, Associate Director
919.645.2660
jphilbeck@raleighsports.org
Philbeck is in his 16th year with GRSA. He focuses on sales efforts in key markets for GRSA and oversees event hosting and servicing for all GRSA events and serves as the GRSA's lead for marketing, advertising, social media and public relations initiatives. Prior to joining the Greater Raleigh CVB, he focused on marketing, sales support and research with Sports & Properties, Inc., a sports and entertainment consulting practice based in Raleigh. Philbeck is certified as a Sports Tourism Strategist (STS) and he is a past chairman of the N.C. Sports Association (NCSA), a statewide collaboration of communities and partners focused on promoting the sports tourism industry. A native of Wake County and a graduate of North Carolina State University, Philbeck currently resides in Fuquay-Varina with his wife Carla and two sons.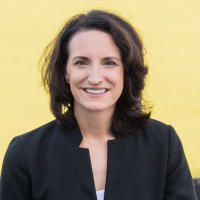 Jocelyn O'Sullivan, Sports Sales Manager
919.645.2687
josullivan@raleighsports.org
O'Sullivan is a sports sales manager for the GRSA. She is in charge of soliciting new sports business and maintaining existing sports business to promote Greater Raleigh as a premier sports destination.
O'Sullivan brings more than 10 years of sports business industry experience to her current role. Prior to joining the GRSA in 2019, O'Sullivan worked as an assistant athletic director at Austin Preparatory School in Reading, Mass., and spent four years working as the director of travel services for USA Baseball prior to that. A native of New England, she holds a B.A. degree from Elon University and a M.Ed. from Springfield College. O'Sullivan lives in Raleigh with her husband Mark and son Colin.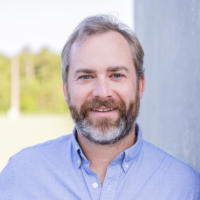 Gray Henderson, CGSP®, Sports and Event Services Manager 
919.645.2680
ghenderson@visitRaleigh.com
Henderson is in his 11th year with the Greater Raleigh CVB and his 2nd year working with GRSA. He previously worked as destination services manager, focused on servicing convention and meeting groups booked through the CVB's Sales Department, before transitioning to sports groups officially in July 2021. Since Jan. 2021, Gray has served on the City of Raleigh's Arts Grants Committee and Grants Panel, interviewing and evaluating applicants for arts funding. A native to Raleigh, Gray graduated in 2010 with a concentration in tourism management from the Parks, Recreation and Tourism Management program at North Carolina State University. In his spare time, Henderson enjoys traveling to destinations where he can spend time backpacking, fishing, hiking or attending cultural and music festivals. He resides in Raleigh.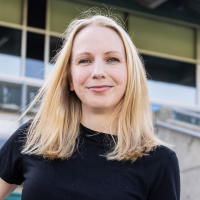 Ashlee Kirk, Coordinator
919.645.2679
akirk@raleighsports.org
Kirk is in her 6th year with GRSA. Kirk assists the GRSA staff in various capacities, including the areas of administration, sales, services, marketing, PR and research, and she manages the GRSA social media accounts. Ashlee was previously the Industry Relations Manager for Visit North Carolina. In that capacity, she oversaw the Sports Marketing efforts and her duties also included the domestic group market as well as administrative responsibilities. A graduate of North Carolina State University with a B.S. in Sport Management, Kirk resides in Raleigh.