Top 25 Reasons to Meet in Raleigh, N.C.

Facilities

Raleigh Convention Center
The Raleigh Convention Center is 500,000 square feet of Silver LEED-certified and sun-drenched space, opened in 2008 and still shiny like it's brand-new. The center includes everything a meeting planner might need: break-out rooms, catering, loading dock, tech support, plenty of parking–you name it. And EXHIBITOR Magazinenamed it one of the best in North America! Read more on this achievement here.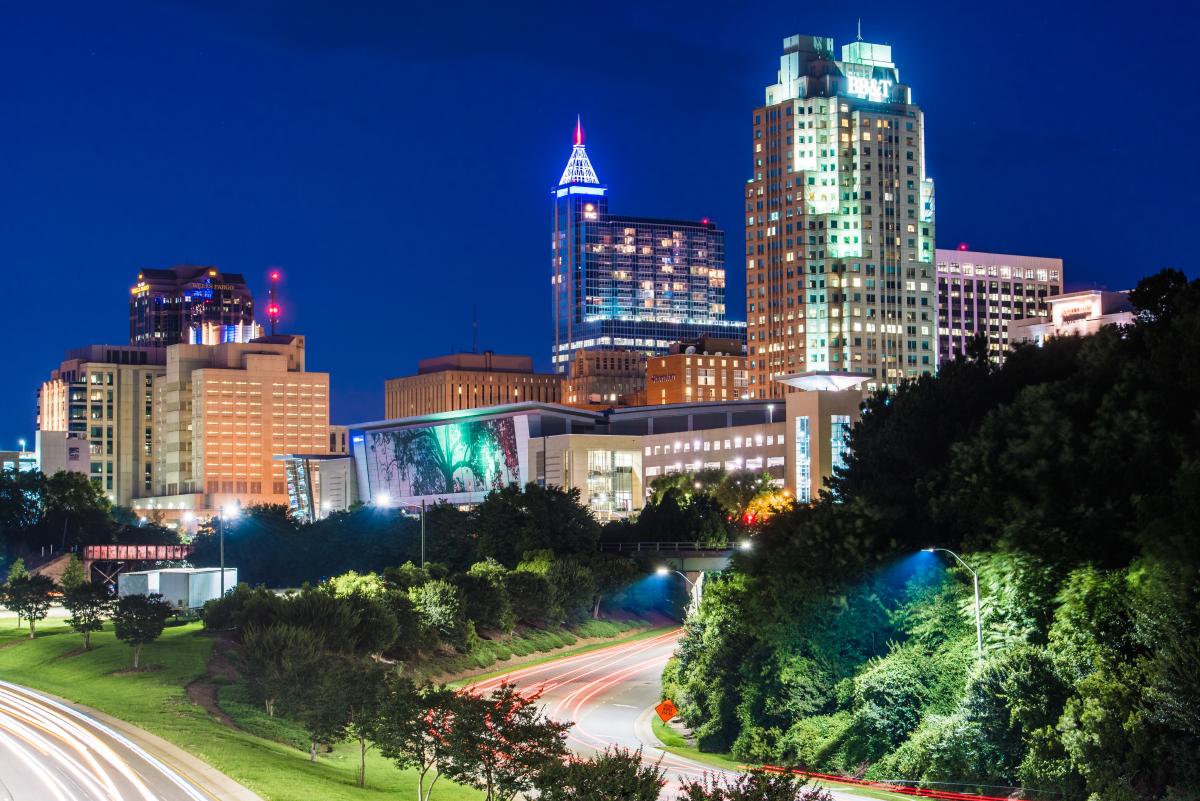 Downtown convention campus
Downtown's convention campus consists of the Raleigh Convention Center, Raleigh Marriott City Center, Sheraton Raleigh Hotel, Residence Inn Raleigh Hotel and walkable things to do and restaurants. Within mere steps of the convention center are facilities designed to augment the convention experience: Martin Marietta Center for the Performing Arts, Red Hat Amphitheater and City Plaza with a combined seven stages and numerous meeting spaces. 
Hotels
Hotels mentioned above on the convention center campus are truly top-notch, Three-Diamond hotels. Numerous additional high-quality hotels are within a five- to 10-minute drive.
Meeting districts
In addition to downtown, there are four more meeting districts in Raleigh, N.C.; Midtown, Airport, Cary and Raleigh West. Each of these districts includes full-service hotels, restaurants and attractions that can accommodate your attendees.
Unique meeting sites
Sometimes it adds an extra dimension to your event to take attendees on the road to meet in a unique meeting space. Raleigh has those in abundance, and they range from the General Aviation Terminal at RDU International Airport to the Raleigh Municipal Rose Garden at Raleigh Little Theatre to local-favorite live music venues.

Now let's talk about access and transportation…

Location
Raleigh is centrally located on the East Coast of the U.S., halfway between New York City and Miami.
Drivability
Almost 100 million Americans are within a half-day's drive of Raleigh.
RDU International Airport
The Raleigh area is fortunate to have one of the best airports in the U.S., RDU International Airport, with more than 60 nonstop flights.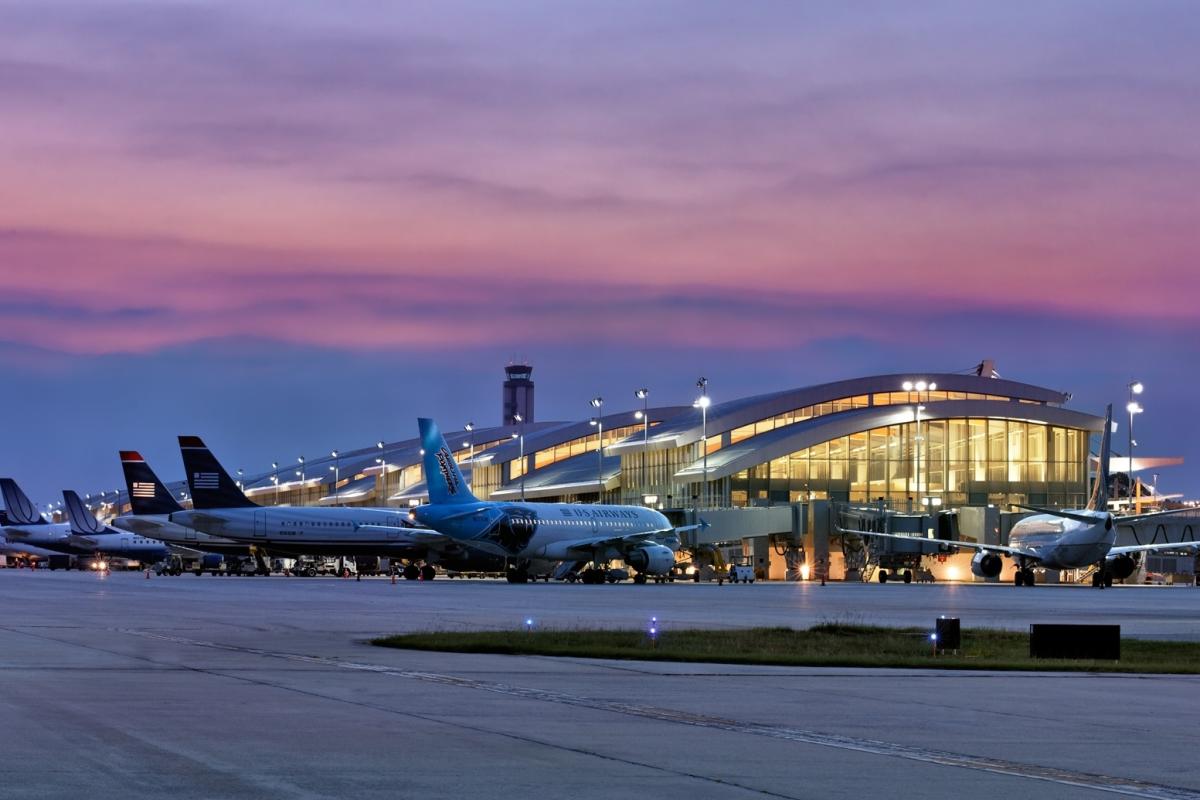 Ground transportation
Raleigh has everything any major city has—taxis, Uber, Lyft, buses etc. Take your pick!

Moving on to what your attendees can do in their off-hours…

How about eat?
The Raleigh area has more than 1,400 restaurants including every flavor, cuisine type and price point you can image. Your attendees can choose from among some of the best barbecue on the planet to Laotian to French to Southern-fried chicken. 
Sports and outdoors
You may already know that there's some pretty good college basketball in the area. But there's also professional hockey, as well as soccer, baseball, BMX biking, rock-walls, zip-lining, scuba-divining, roller derby, cricket…almost every sport has facilities available to attendees. 
The arts
Raleigh's vibrant performance culture is enthralling. From dynamic local troupes to nationally-acclaimed touring companies, theatre to symphony concerts, there's always something to see on stage. The North Carolina Museum of Art, CAM Raleigh and numerous galleries offer visual arts for the viewer.
Museums and history
Raleigh holds dear its history and preserves more than 200 historic places on the National Register. Numerous museums (the North Carolina Museum of Natural Sciences, North Carolina Museum of History and North Carolina Museum of Art are all free-admission—Natural Sciences and History are both a short walk from the downtown convention campus), historic sites, programs and special events lay out a bevy of stories for history buffs, collectors and the endlessly curious.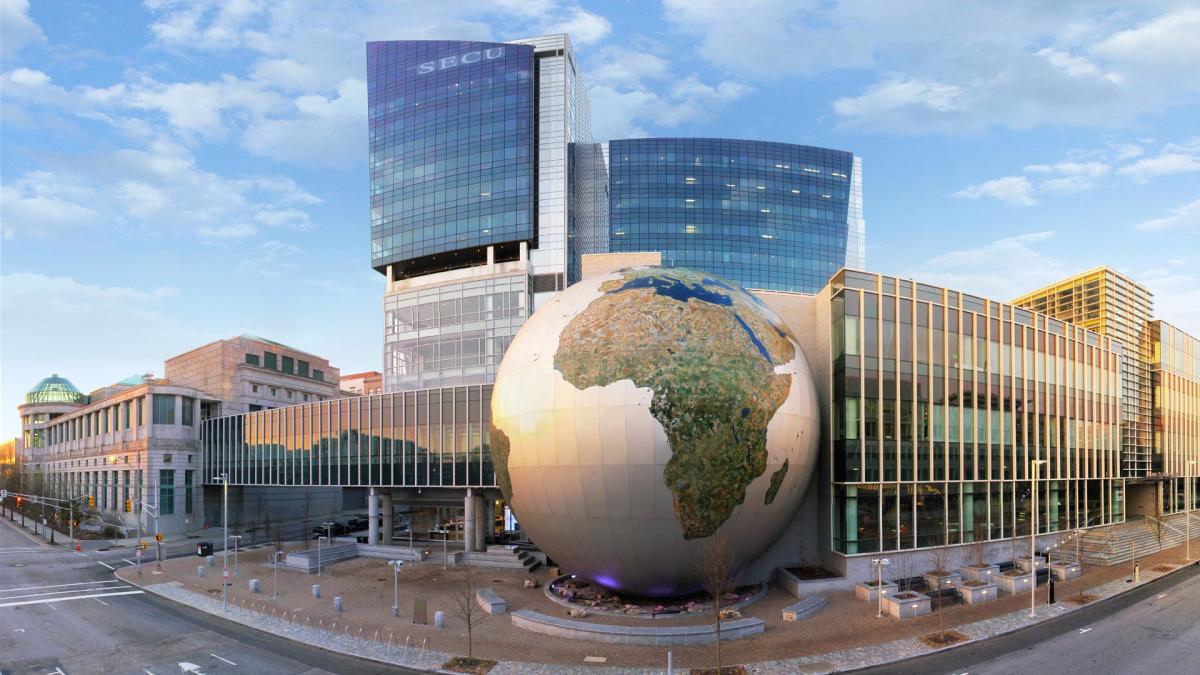 Live music
It's that rush of excitement when the lead singer steps to the microphone, when you sing along with your favorite songs or hear a tune for the first time. It's the energy of live music, and Raleigh has it in abundance.
Nightlife
There's a lot going on after dark in Raleigh. One of Raleigh's hottest hot spots is Glenwood South, downtown, with bars, restaurants, live music venues and more, open well into the wee hours.
Shopping
Variety—it's become one of the best things about shopping in the Raleigh area. Household names you know; fresh, new and different merchants you're seeing for the first time; the soulful, energetic makers themselves—the storefront forecast calls for sunny and warm conditions.
Personality of the city/Raleigh's cool factor
It's hard to describe the personality of an area, but Raleigh has a fascinating combination of modern, contemporary, forward-thinking people mixed with its traditional, warm Southern roots. The two blend beautifully.
Scenery and nature
Raleigh isn't known as the "City of Oaks" for nothing. Often described as a "park with a city in it," an oak canopy practically covers the area, and there are also lakes for water activities, parks and greenways.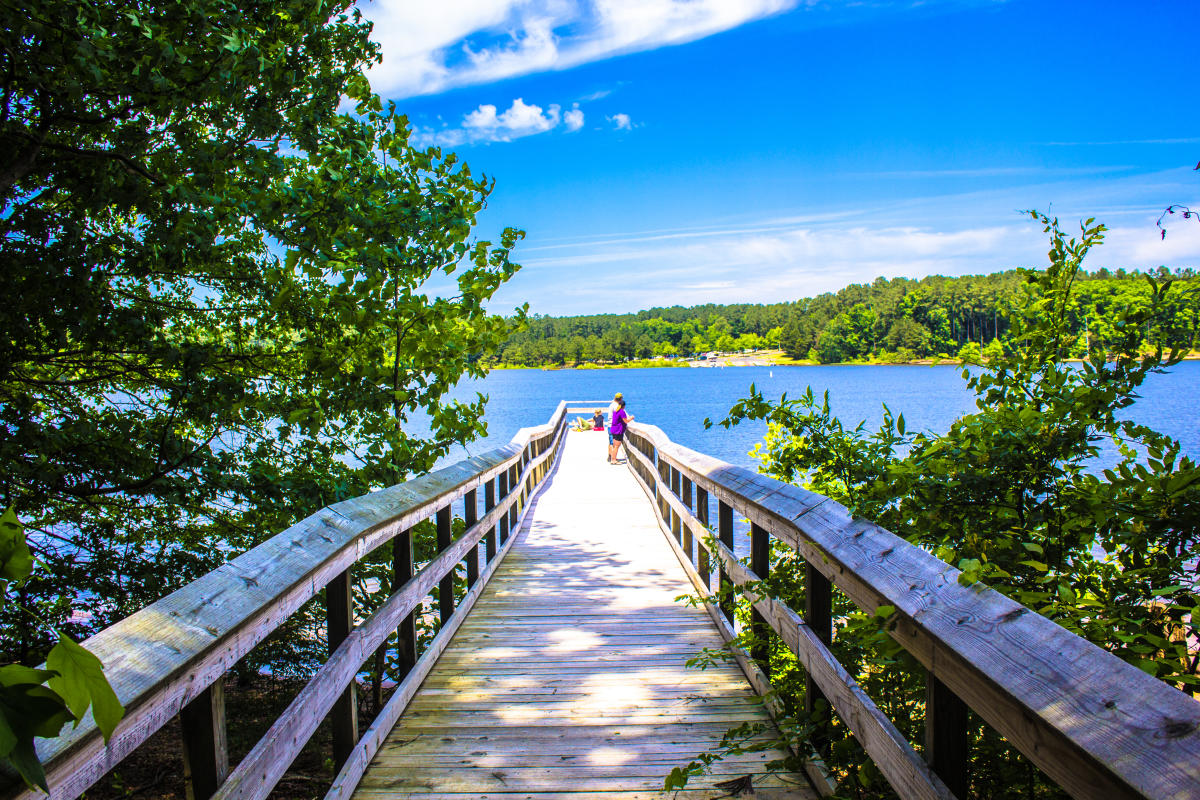 Events
If your event schedule matches up, your attendees may be able to take advantage of the many events and festivals on the calendar in and around Raleigh all year long. Aim for early fall and you have your choice of 10+ festivals in downtown alone, including Dreamville Festival in the spring, Hopscotch Music Festival in Sept. and IBMA Bluegrass Live! powered by PNC in late Sept./early Oct.
Upward trajectory
Raleigh has seen more growth in the last 10 years than many cities see in decades. The population has grown, there's a construction boom and a lot of great ideas are taking shape and becoming reality. It's a great time to ride the Raleigh wave. Check out some new developments, here.

People

Passionate minds
Around here we call them passionate minds—residents who have a dream for a product or a facility or program and have found Raleigh to be a conducive place to make those dreams real. Take chef Ashley Christensen for instance. To say Christensen has earned her own acclaim would be an understatement. Since opening her flagship restaurant Poole's Diner in 2007, Christensen—a fierce philanthropist—has helped transform downtown Raleigh. She opened a burger joint, a chicken and waffle spot, an underground liquor bar and a wood-fired contemporary restaurant, all the while earning praise for her work both inside and out of the kitchen. Things culminated in 2019 when the James Beard Foundation awarded Christensen the title of Outstanding Chef—the highest individual honor for a chef—making her the only North Carolinian to ever win the award. Christensen's newest venture, Poole'side Pies, offers up Neapolitan-style pizza to write home about, plus fried bites, Italian-inspired desserts and a spritz-focused cocktail menu.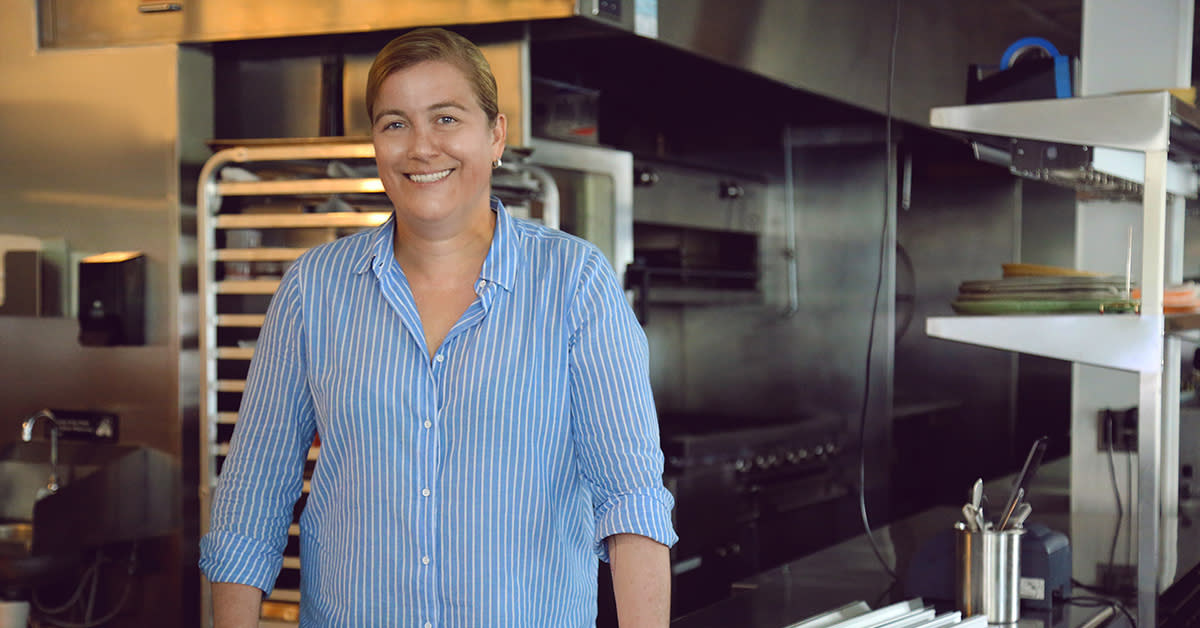 Smart support systems—local connectors
Given its location in the midst of the one of the richest brain trusts in the country and surrounded by stellar academic institutions and the Research Triangle Park, there are many bright minds in the area to whom we can introduce you to support your event.
Event services and providers
Visit Raleigh has created a directory of local service providers who can help you with what you need for your event. These are professionals with whom we have worked before, and we can vouch for their reliability.
Warm, Southern people
It's cliché, but it is true. People in the South, Raleigh included, are some of the kindest, warmest and most helpful people anywhere. No matter who you are, you will find kindness abounds here.
Visit Raleigh staff
Speaking of kind and helpful people, the Sales and Services staff at Visit Raleigh loves to help meeting planners pull their events together and make them as easy and effective as they can possibly be. We also love helping attendees get the most from their experience here.

We would love to help you!
 

Photos: Live music, Garrett Poulos; food, Simon Griffiths/GRCVB; North Carolina Museum of Natural Sciences via the museum; Lake Crabtree, Keenan Hairston