Ashley's story
Just named Chef of the Year by Eater and still fresh off a whirlwind year in which the James Beard Foundation named her 2014 Best Chef: Southeast, Ashley Christensen has more than left her mark on the restaurant scene in Raleigh since opening Poole's Diner in 2007.
Far from kitschy, Ashley's drinking, dining and event spaces are smart, stylish and inviting, the sort of places where you're just as likely to see tuxedos as T-shirts. Focus is on the food, which is seasonal, simple and precisely executed, using a bounty of fresh ingredients, many grown on artisanal farms or harvested from the nearby coast.
Ashley has gained national attention from such publications as Bon Appétit, Gourmet, The New York Times, Southern Living and Garden & Gun. She has appeared on Food Network's popular series Iron Chef America and MSNBC's Your Business.
Her specialty is comfort food, a nod to her childhood with a father who traveled frequently for work. Foods like fried chicken and macaroni and cheese, helped remind him of home, no matter where he was on the road. Today, with dishes like Beasley's chicken biscuit with pickled green tomato and honey and Joule's smoked cheddar pimento grilled cheese, Ashley creates that same sense of home with visitors to Raleigh. 
 
Make a trip
A visit to Raleigh is not complete without dining in one of Ashley's restaurants. And you can't go wrong with any of them. Pick one. You're guaranteed to be talking about the innovative flavors in each of her dishes, each uniquely created and each uniquely Raleigh.
 
"I find a great deal of joy and inspiration working right here in Raleigh, N.C. There is something about being in a certain place at a certain time."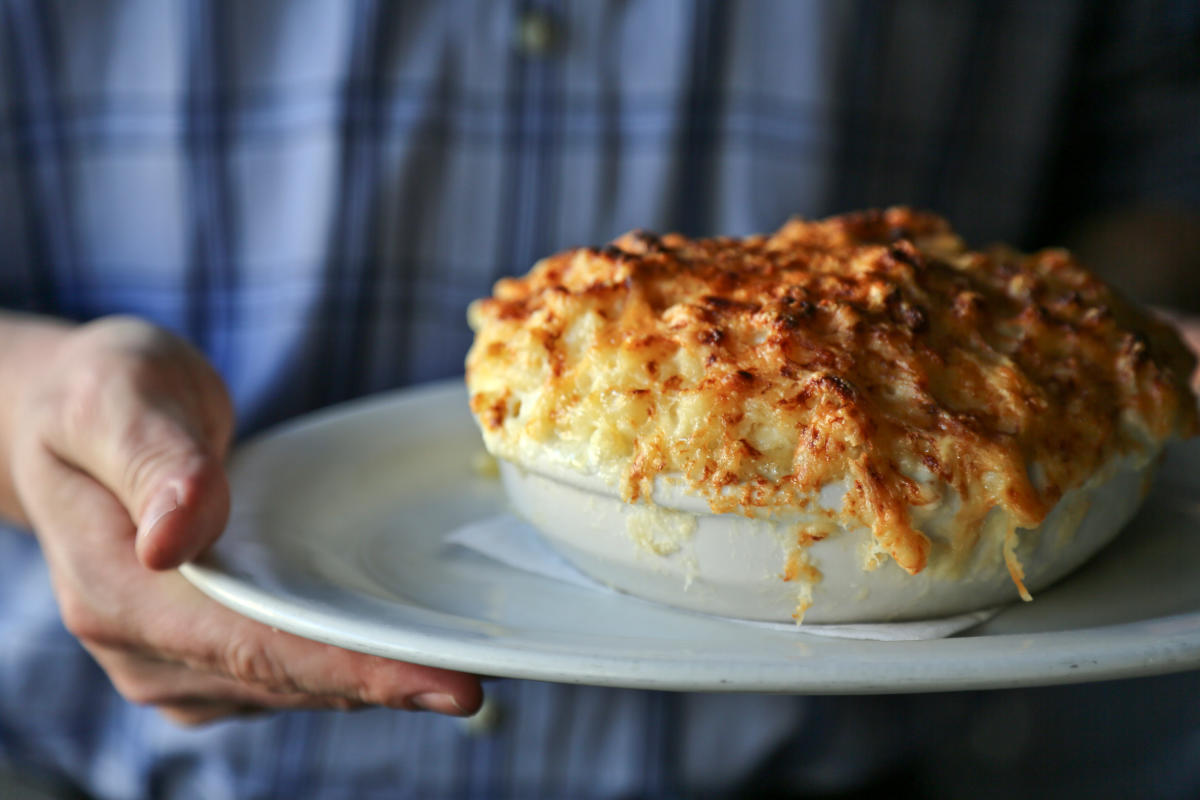 Photos: header, Lissa Gotwals; macaroni au gratin, Angie Mosier