Moses T. Alexander Greene's NCMA Jukebox Merges Art, Nature and Music
Wednesday, December 02, 2020, 3pm by David Menconi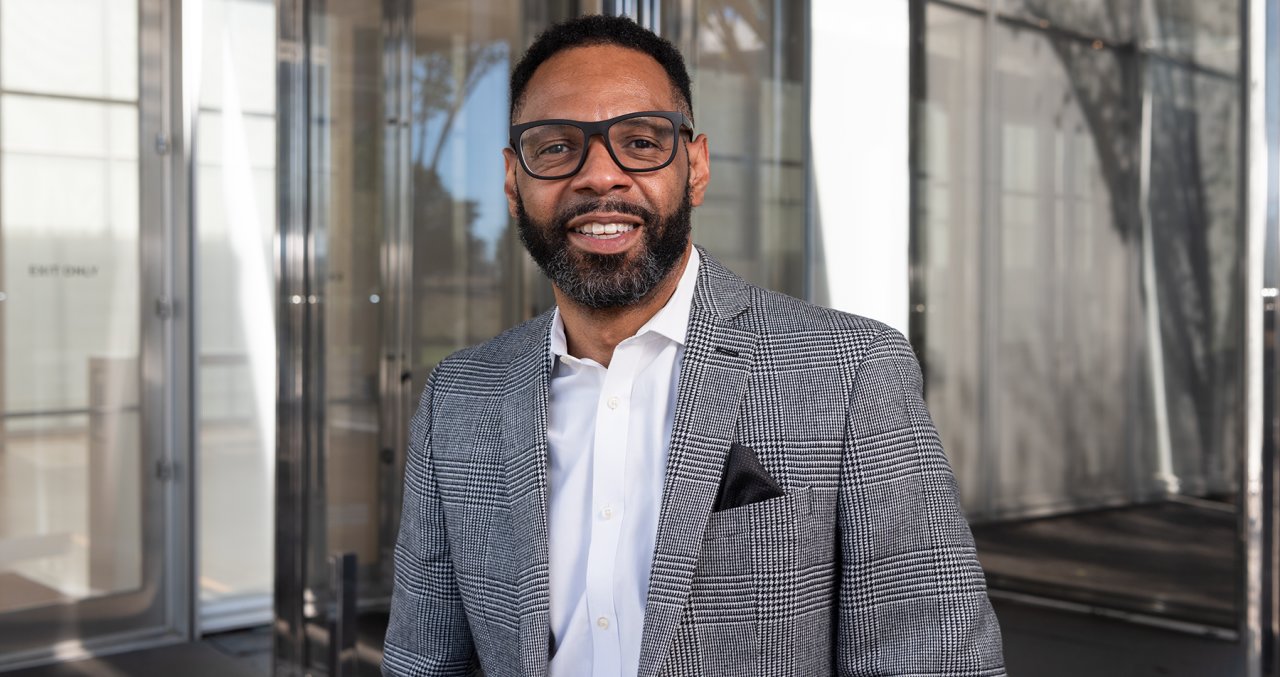 Note: Authored by David Menconi, this piece has been produced in partnership with Raleigh Arts. Menconi's latest book, "Step It Up and Go: The Story of North Carolina Popular Music, from Blind Boy Fuller and Doc Watson to Nina Simone and Superchunk," was published in Oct. by University of North Carolina Press.
---

Moses T. Alexander Greene has only been on the job as North Carolina Museum of Art's (NCMA's) new director of performing arts and film since Oct., not long enough to do much down-the-road event planning. But you can already hear his impact.
For four hours each day, 11am-3pm, the museum's 164-acre park becomes the "NCMA Jukebox." The speakers at the museum's outdoor amphitheater broadcast pre-recorded music, curated by Greene and NCMA manager of concerts and music programs Janette Hoffman. The playlist ranges from classical to Appalachian folk ballads, with much of the music connected to the museum's programming or collections of artifacts.
The program has already received rave reviews. One visitor contacted the museum to say that the program "brings life to the COVID-induced silence, restoring the space to its intended use…feels like we are in Paris or London!"
"The feedback has been absolutely supportive," says Greene. "And a good 25% of what you hear reflects some collection in the museum. Like the Sengalese exhibit Good As Gold, there's Sengalese music to go with it that we're playing. We're trying to broaden and enrich the museum experience beyond just visual art."
Note: The museum galleries are currently open, Wed.-Sun., 10am-5pm, with limited capacity. Reserve a free, timed ticket to plan your visit, or enjoy the outdoor park from sunrise to sundown every day.
Greene seems like just the right person for the mission of broadening perspectives at the museum. A Long Island, New York, native with N.C. roots on both sides of his family, he is a playwright/actor and part-time genealogist as well as a presenter. Before coming to the NCMA this fall, he served as director of North Carolina State University's African American Cultural Center. Greene's resume also includes stints as chief communications officer and assistant professor of media and communications at Saint Augustine's University, and public-affairs specialist for various government agencies in Washington, D.C.
Outreach and inclusion are important keys for Greene, in ways that go beyond the simple matter of diversity in programming.
"The main aspect of my life's work is to create a sense of belonging for all people," he says. "It's not just diversity and inclusion, because you can be included but still not feel like you belong. Being made to feel like you do belong is powerful. So I want to make sure that a cross-section of cultures are made to feel they belong in this artistic space."
To that end, you can expect to see more theater and dance aspects in the programming at the museum's performance spaces. Greene also hopes to expand beyond the amphitheater and use the entire 164-acre park as a performance venue.
As to when that might happen, however, that's still up in the air and at the mercy of circumstances. It all depends on when the region, state and nation can put the COVID-19 pandemic behind.
"The virus has changed the entire industry, obviously," Greene says. "What comes next down the road, we don't know yet—including what government regulations might be in place for on-site events. So for the rest of 2020 and the first two quarters of 2021, we're looking at expanding our digital offerings. Other leading performance-art organizations, MOMA and Kennedy Center and all the rest, are shifting in that direction. And we are, too."
For those who'd like to listen from home, playlists are available on the museum's Spotify page (you may need be logged in to view the museum's playlists), or you can listen to one of November's playlists below.
Comments