Raleigh West Meeting District
A full-service hotel with 10,000 square feet of meeting space, some of the most popular things to do in Raleigh, N.C., and delicious dining make the Raleigh West District a meeting planner's pick time and time again. Home to big attractions like the North Carolina Museum of Art and PNC Arena, the district offers plenty of entertainment just a stone's throw or a short drive away from hotels and meeting spaces.

Meeting hotel with 10,000 square feet or more of meeting space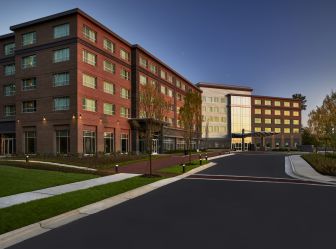 The Stateview Hotel provides an innovative, vibrant guest experience driven by state-of-the-art technology, interactive spaces... View More

Things to do
There are several reasons why Raleigh has been called the "Smithsonian of the South": this district contains at least a couple of them. The free-admission North Carolina Museum of Art is one of the premier visual arts museums in the South, featuring a dramatic gallery building, a world-class collection including more than 30 Rodin sculptures, a center for special touring exhibitions and a 164-acre Museum Park.
Located in the middle of Raleigh West is North Carolina State University's (NCSU's) main campus; this is the state's largest university, known for science, technology, engineering and mathematics. While on main campus, stop by the Gregg Museum of Art & Design (pictured below), the university's collecting and exhibiting museum with more than 35,000 objects—the museum also makes for a stellar space for offsites! Also, you're just a short walk from popular shopping destinations like Hillsborough St. and Village District. More attractions in walking distance are Raleigh Little Theatre, one of the nation's longest-running community theatres (1936), and the long-running Theatre In The Park (Ira David Wood III Pullen Park Theatre).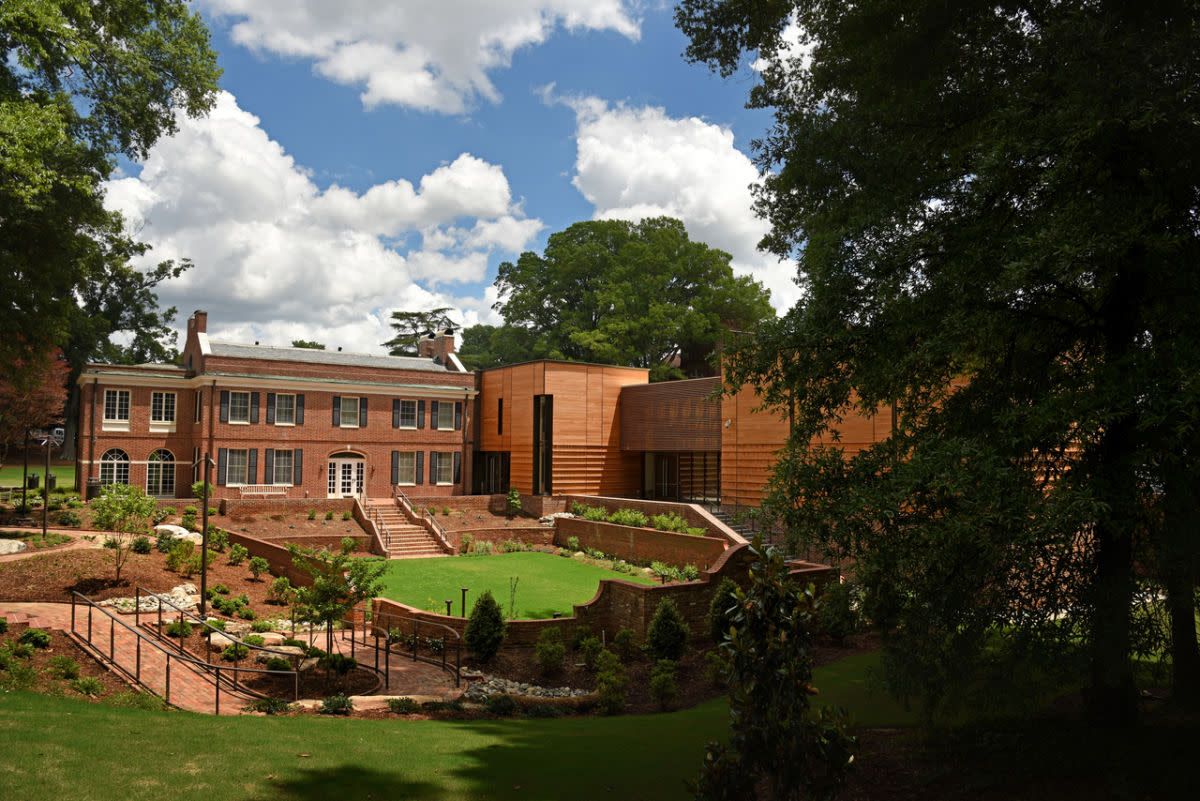 A short drive down Hillsborough St., past the NCSU main campus, is the state-of-the-art PNC Arena, which welcomes over 1.5 million guests and plays host to more than 150 events each year—the arena is also the home of the NHL's Carolina Hurricanes. Disney On Ice, Paul McCartney, Bruce Springsteen, Beyoncé and other international touring acts bring their biggest shows to the arena. Across the parking lot, you'll find Carter-Finley Stadium, where you can catch NCSU football action.
Adjacent to Carter-Finley Stadium is the North Carolina State Fairgrounds. If you're visiting in mid-Oct., be sure to join the more than one million attendees who visit the North Carolina State Fair, the state's largest annual event.

Even more to do around the area