National Women's Theatre Festival Produces Inclusively Designed 'Momversations'
Thursday, July 14, 2022, 11am by David Menconi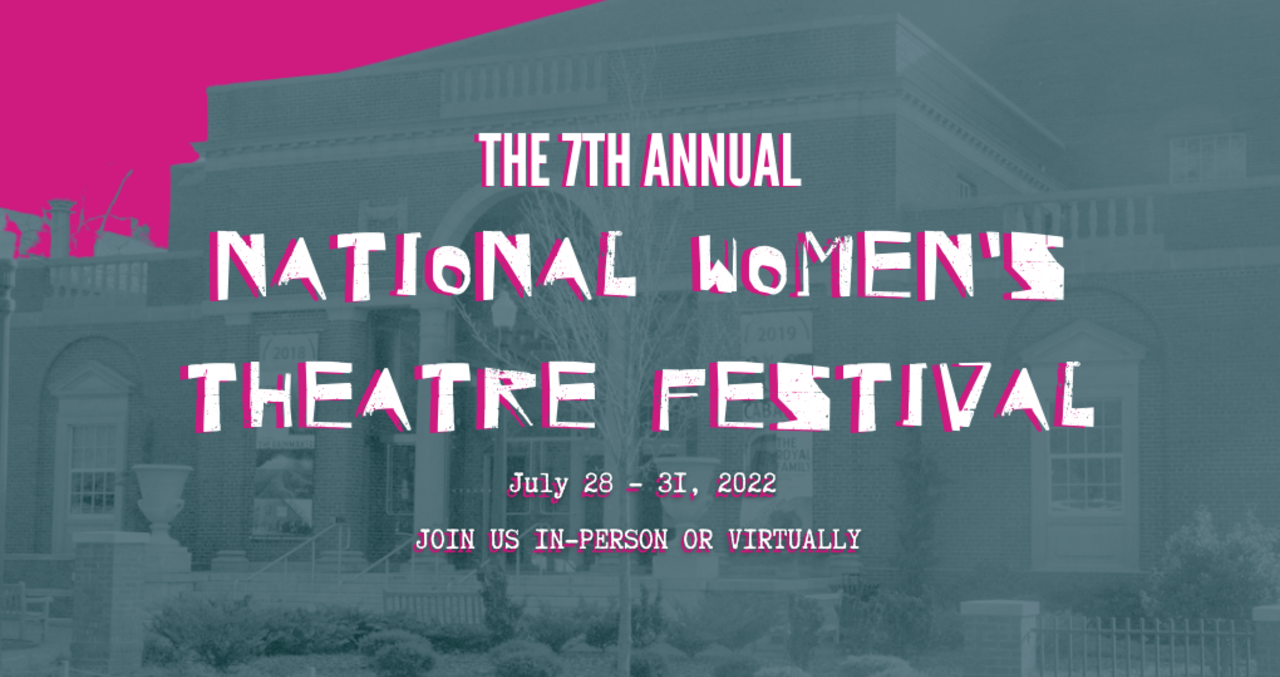 About this series, Disability, the Arts and Raleigh: Inclusive by Design: The Raleigh Arts Plan lays out the creative vision for this Southern capital as "a community connected through arts and culture, where every person is empowered to lead the creative life they envision." Produced in partnership by Raleigh Arts and writer and 2019 Piedmont Laureate David Menconi, this series explores how that vision is playing out when it comes to Deaf and disability community members in the city.
---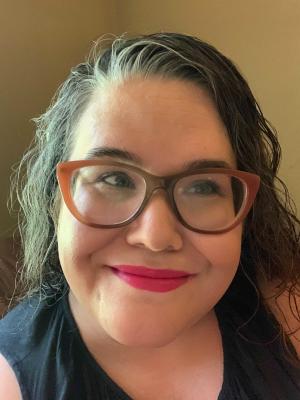 Accessibility has always been embedded in the DNA for the National Women's Theatre Festival in Raleigh, N.C., and it's a priority that comes from the top. Not only does executive director Johannah Maynard Edwards (pictured) have a son with autism, she herself has an autoimmune disorder. It kicked in not long after she took over the festival, confining her to bed for her first six months on the job. It turned out not to be a problem.
"Space was made for me, and I have tried to continue making space for others with accessibility needs—whether parenting, economic stressors or disabilities," Edwards says. "My purview has always been accessibility and inclusion, and that's what I've incorporated into the work of the National Women's Theatre Festival. We are a conference based around gender equity, accessibility and antiracism. People interested in gender parity and social justice in theater come to our festival."
After a year online in a virtual-only setup during the Coronavirus pandemic, the festival returns to an in-person setup for 2022's seventh edition. The festival takes place July 28-31 at North Carolina State University's Thompson Hall (with continued online availability in a hybrid format), and that timing is no accident. The festival was scheduled to immediately precede the Leadership Exchange in Arts and Disability (LEAD®) Conference, Aug. 1-5, in hopes that visitors can be enticed to attend both.
The National Women's Theatre Festival will feature workshops, panels, keynote presentations, roundtables and networking events. It will also feature performances of The Momversations Project, the festival's first-ever company-created work. The Momversations Project uses interviews and storytelling "to illuminate the messy and beautiful reality of motherhood in 2022 America," Edwards says. It will be presented twice during the festival, on July 29 and July 31; then again during LEAD®, on Aug. 4.
[editor's note: listen to the The Momversations Project podcast here]
The festival has long had a reputation for first-rate accessibility work, employing outreach on both sides of the stage to meet the needs of performers as well as audience members with disabilities. Destiny Whitaker has a spectrum disorder and has worked with the festival as actor and stage manager in workshops and performances, and she sings its praises.
"It's been great to work with them," says Whitaker, who lives in the North Carolina town of Williamston. "They communicate very well and very promptly, which is always a priority for me. It was important to me to have that accessibility. I would really recommend them to people considering programs out there. I had to confront my anxiety to do it, and I'm very happy with that choice."
After Edwards' own experience with working remotely during her early days running the festival, the event actually had an advantage when it came to weathering the Coronavirus pandemic. Indeed, the shutdown created what Edwards calls "opportunities for radical accessibility." Taking last year's event, virtual increased its reach across the country, and it was a huge success. Edwards says that the festival actually more than tripled its revenue during the pandemic, with more than a thousand participants.
The festival's prioritization of accessibility goes back to the first program Edwards oversaw, an entirely sensory-friendly production of Little Women. Lessons learned from putting that on led to a workbook that is available online, which also serves as the basis of presentations that Edwards has done around the country. During LEAD®, Edwards will present a workshop for directors and producers, sharing pointers on how to incorporate accessibility into productions.
The Momversations Project will likewise be an immersive and accessible experience with open-captioning, audio description, theatrical shadow-signing by American Sign Language interpreters, printed braille programs, sensory kits, low-sensory timeout spaces and childcare. As always, it will be presented with a pay-what-you-can model with scholarships available.
"'Pay what you can' is a pathway for everything we do so that no one is left out because of economic situations," says Edwards. "That's a big deal for people with disabilities. We try to think of accessibility in all the ways somebody needs something to participate fully. The number-one reason why women leave theater is they have kids and can't balance it, because nobody is paid enough to make theater in Raleigh. So we offer enriching childcare opportunities to make them feel welcome."
Header image by the National Women's Theatre Festival
Comments