Where Local James Beard-Recognized Chefs Love to Eat in Raleigh, N.C.
Thursday, June 15, 2017, 9am by visitRaleigh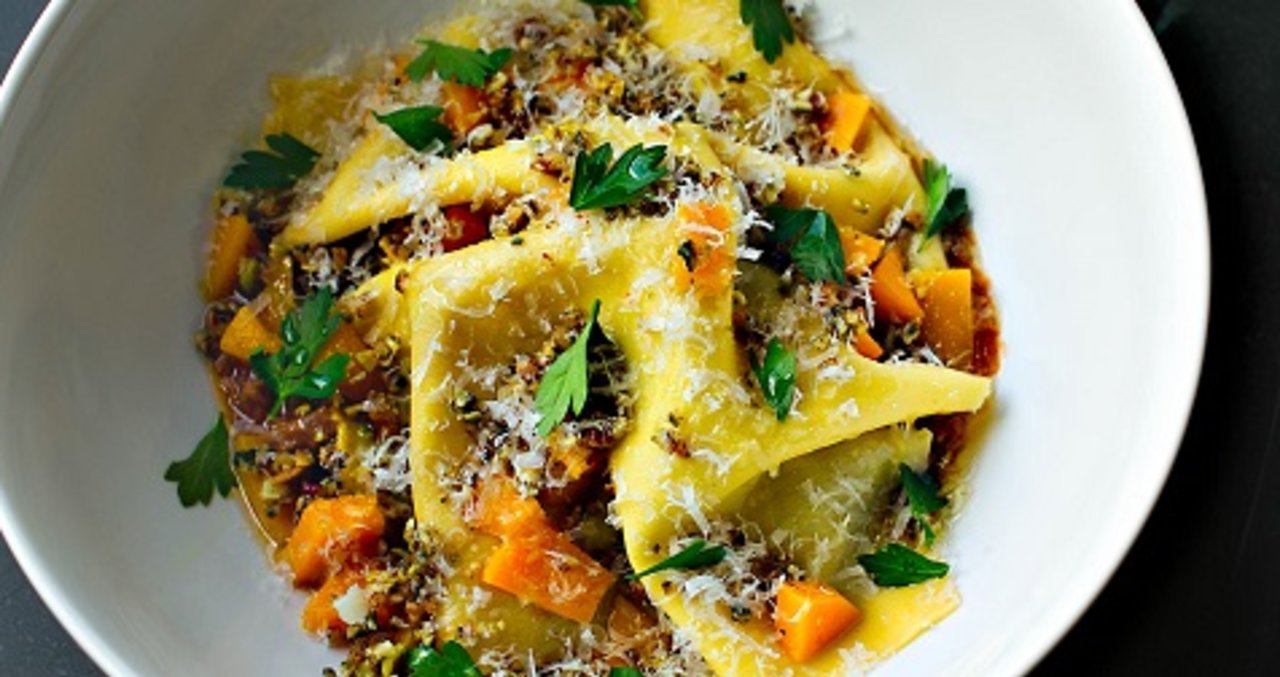 Southern Living called Raleigh, N.C., a "culinary mecca." Zagat named us one of the "Hottest Food Cities of 2016." OpenTable says we're home to two of the best 100 restaurants in the country. Forbes recognized the City of Oaks as one of 12 global destinations you should travel to in 2017, thanks to our culinary superstars. Four of our passionate chefs were named James Beard Award semifinalists in 2017.
Nothing helps travelers feel more at home, or leave more satisfied, than a great meal. The Raleigh area is home to well over 1,000 restaurants—how do you make sure you nail your selections if you only have time for a few good meals?  
Local entrepreneur Steve Mangano has created a way to cut through the noise and find carefully selected recommendations from those in the know. CurEat, available for download in the iTunes App Store, spotlights prominent chefs, bartenders, craft-makers and other local influencers' favorite local dining and drinking spots. 
Created and launched in the Raleigh area, the app is available nationwide and has started its expansion in the Southeast. Upon downloading, you'll immediately see curated foodie lists from familiar faces—in Raleigh, locals will recognize the likes of Victor Lytvinenko (of Raleigh Denim Workshop), Vansana Nolintha (Bida Manda and Brewery Bhavana) and Sam Ratto (Videri Chocolate Factory), among others.
A group of chefs that have been recognized by the James Beard Foundation are CurEaters, too. To help you kick-start a perfect foodie weekend in Raleigh, we've highlighted a few of those chefs below and included five selections they've labeled as Raleigh favorites on one of their CurEat lists. To see the full list of Raleigh restaurants and bars selected as hot spots by these chefs (plus many others), download CurEat and have a look around. Happy eating!
 

 
The Player's Retreat: Open since 1951, the PR (as it's known locally) sits on the edge of North Carolina State University's campus. Grab a burger and a local beer—especially great when the game is on TV.
Mami Nora's Rotisserie: Local favorite spot serving Peruvian-style rotisserie chicken (with a secret 24-hour marinade). Great for big families with kids.
Royale: A French-American bistro in the heart of downtown Raleigh serving a deliciously fun menu. Now open for Sun. brunch.
Stanbury: Small plates are the way to go at this adventurous American restaurant that The New York Times once said is "serving the most exciting food in Raleigh." Don't miss the crispy pig head. 
The Fiction Kitchen: This 100-percent vegetarian kitchen serves a menu that can please any palate—just try the vegan chicken and waffles or soy barbecue to see for yourself.
 

 
lucettegrace: A chocolate croissant from this contemporary patisserie in downtown Raleigh is the ultimate "treat yourself" way to start the day.
Sono Japanese Restaurant: Known to take people who "don't like sushi" and turn them into believers—it truly is that good. 
Vic's Italian Restaurant: A family-run restaurant that's a go-to pizza and pasta spot for in-the-know locals. 
Garland: Cheetie Kumar's spice-driven restaurant that focuses on combining Indian and Asian flavors with local ingredients. 
Mecca Restaurant: Raleigh's oldest restaurant, serving no-frills Southern staples since 1938. 
 

Bida Manda: It took sister and brother Vansana and Van Nolintha just a few years to turn this Laotian restaurant into one of the best foodie spots in the country.
Capital Club 16: A traditional American restaurant with European influences, you'll find brats, schnitzels and pretzels alongside some of the best sandwiches (and garlic fries) around. 
Poole's Diner: Comfort food at its best from chef Ashely Christensen. The diner, set to turn 10 years old this Dec., is often credited as the beginning of a foodie renaissance in downtown Raleigh.
Centro: Tacos, enchiladas and chilaquiles made with organic and local ingredients. Their sister venue Gallo Pelón Mezcaleria serves mezcal and craft cocktails that shouldn't be missed just up the stairs. 
Whiskey Kitchen: One part whiskey bar, one part Southern kitchen (with one of the best outdoor dining/drinking patios in town). 
 
Want more recommendations? You can look for visitRaleigh on CurEat, where we've put together local and visitor favorite selections—lists like "BBQ 101," "Coffee Essentials," "Southern Hotspots" and more should make it easy for you to find something to make your trip a success. And of course you can always shoot us a message on Twitter and Facebook if you have any other needs.
 
Photo of Scott Crawford courtesy of Jessica Crawford Photography
Comments