2020 Third Quarter Wake County Tourism Industry Report
Tuesday, November 10, 2020, 7am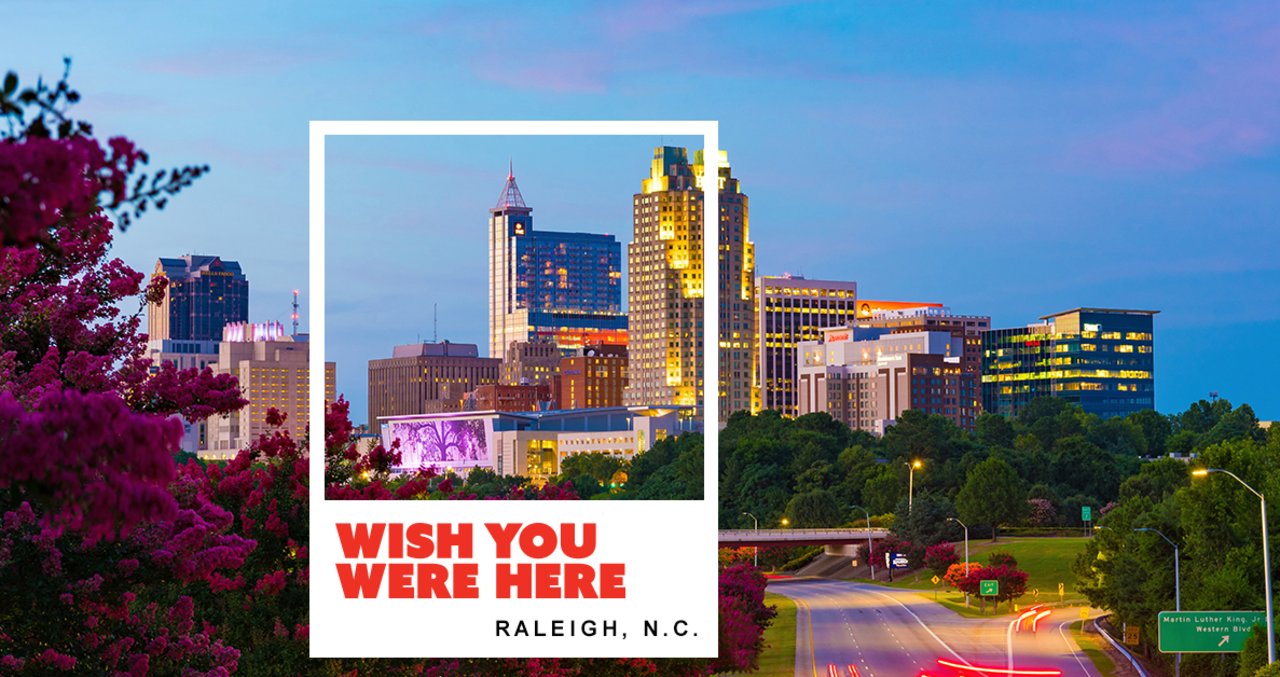 Hotel tax collections down nearly 52% YTD; sports events returning to the area
Raleigh, N.C. (Nov. 10, 2020) – Visit Raleigh has released the Wake County Tourism Industry Report for the third quarter of 2020. Key performance indicators and tax collections for the hospitality industry in Wake County have remained low due to COVID-19. The pandemic has continued to cause a significant decrease in group, business and leisure travel, hotel occupancy and event cancellations.
To date, Visit Raleigh and the Greater Raleigh Sports Alliance (GRSA) have had 299 conventions, meetings and group sporting events that have been canceled throughout Wake County, totaling nearly 370,000 attendees and resulting in more than $145.8 million in total lost economic impact. Fortunately, 41 of these events were able to be rescheduled by the organization's sales teams for a projected economic impact of more than $30 million.
"It will likely be the second quarter of 2021 before we see meetings, conventions and business travel, in some capacity, return," said Dennis Edwards, President and CEO, of Visit Raleigh. "However, we are optimistic that the fourth quarter numbers will begin to show improvement. This month youth baseball, softball and soccer tournaments will return across the county, and we are in the midst of implementing the Visit Raleigh 'Wish You Were Here' tourism recovery campaign."
Wake County hospitality industry KPIs – according to the Smith Travel Research:
Second Quarter YTD (January 1, 2020 through September 30, 2020)
KPI

Wake County YTD

Wake County
% Change
YTD

State Average
YTD

National Average
YTD

Occupancy

45%

↓ 39.6%

45.2%

44.8%

Average Daily Rate (ADR)

$88.71

↓ 18.5%

$91.48

$106.22

Revenue Per Available Room (RevPAR)

$39.89

↓ 50.8%

$41.31

$47.59

Hotel Room Night Supply

4.70 M

↓ 0.8%

↑ 0.4%

↓ 4%

Room Nights Sold

2.11 M

↓ 40.1%

↓ 32.3%

↓ 36.3%
Due to COVID-19 most key performance indicators for the hospitality industry fell during the month of March and have remained lower than normal through September. According to STR through the third quarter, Occupancy dropped by nearly 40% YTD, Average Daily Rate (ADR) decreased by more than 18% YTD and Revenue Per Available Room (RevPAR) fell more than 50% YTD. These results are comparable to what is happening across the state and on a national level.

Events Hosted in Q3 2020:
During the third quarter, Phase Two and Phase Three of North Carolina's reopening plan for the COVID-19 pandemic were in effect. Because of this, Visit Raleigh and the GRSA together only hosted eight conventions, sporting events and groups during the third quarter of 2020. The primary sports groups that impacted overnight visitation were the USA Baseball 15U, 16U and 17U National Championships. These tournaments ran in subsequent weeks in late July through mid-August and consisted of a combined 1,900 attendees for more than 3,200 room-nights across Wake County.

Hospitality Industry Tax Collections in Q3 2020:
As a result of the continued decreased visitation due to COVID-19, YTD through September 30, hotel lodging tax collections totaled more than $11 million, down nearly 52% YTD over 2019. Prepared food and beverage (PFB) tax collections totaled more than $18 million, down over 25% YTD over 2019.
| | | |
| --- | --- | --- |
| Tax Collections | YTD | % Change YTD |
| Hotel Occupancy | $11,078,807 | ↓ 51.9% |
| Prepared Food and Beverage | $18,081,113 | ↓ 25.1% |

New Business Booked in Q3 2020:
While COVID-19 has continued to have rippling effects throughout the travel and hospitality industry, the third quarter was still productive in rescheduling and booking future conventions, sporting events and groups in Wake County. Together Visit Raleigh and the GRSA booked 49 groups totaling more than 70,000 room-nights of future business.
Future meetings, conventions and sporting events booked during Q3 2020 include:
visitRaleigh.com Showcase Series: Nov. 7-8, Nov. 14-15, Nov. 20-22 and Dec. 4-6, 2020; 72,250 combined attendees
City of Oaks Challenge (volleyball): Jan. 16-18, 2021; 10,00 attendees
State Games of North Carolina: throughout June/July, 2021; 14,000 combined attendees
Mid-Atlantic Power League (MAPL) Raleigh (volleyball): Feb. 27-28, 2021; 7,700 attendees
Rescheduled meetings, conventions and sporting events rebooked during Q3 2020 include:
About the Greater Raleigh Convention and Visitors Bureau (Visit Raleigh):
As the official destination marketing organization for Wake County, the Greater Raleigh Convention and Visitors Bureau (Visit Raleigh), is responsible for promoting Wake County as an attractive travel destination and enhancing its public image as a dynamic place to live and work. Through the impact of travel, the organization strengthens the economic position of and provide opportunity for people throughout Wake County. Raleigh, N.C./Wake County welcomes nearly 18 million visitors annually whose spending tops $2.9 billion. The visitor economy supports more than 28,000 local jobs in Wake County and generates $284 million in state and local tax revenues, saving each Wake County household $727 in taxes annually. visitRaleigh.com

About the Greater Raleigh Sports Alliance (GRSA):
A division of the Greater Raleigh Convention and Visitors Bureau (Visit Raleigh) - the Greater Raleigh Sports Alliance (GRSA) markets and promotes Raleigh and all of Wake County in order to generate and/or retain sports-related businesses (tournaments, championships, special events and meetings) for the purpose of economic development. Raleigh, N.C./Wake County welcomes nearly 18 million visitors annually whose spending tops $2.9 billion. The visitor economy supports more than 28,000 local jobs in Wake County and generates more than $284 million in state and local tax revenues, saving each Wake County household $727 in taxes annually. raleighsports.org
Media Contact:
Jessica Holt, Public Relations Manager
919.645.2654
jholt@visitRaleigh.com
# # #