Destination Strategic Plan 2028 Progress and Future
Thursday, August 24, 2023, 8am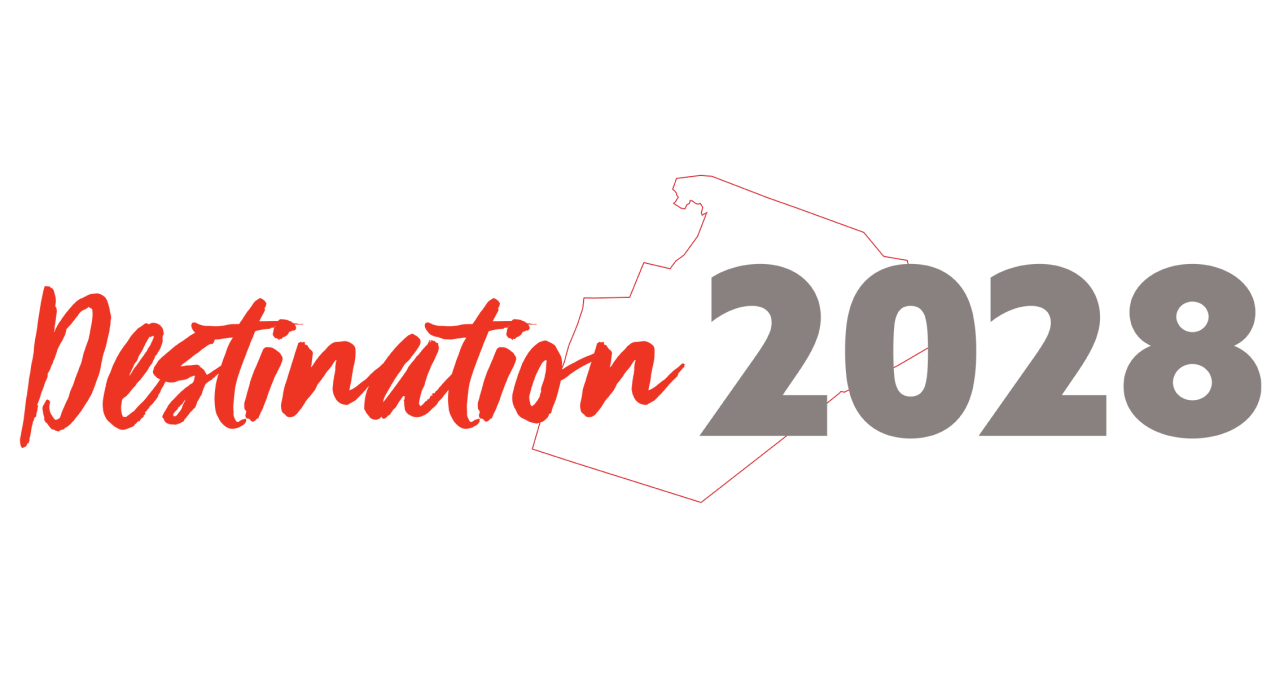 14 Accomplishments Underway or Completed With More To Come
Raleigh, N.C. (Aug. 24, 2023) – The Greater Raleigh Convention and Visitors Bureau (Visit Raleigh) is helping to move Wake County forward as a premier tourism destination with Wake County's Destination Strategic Plan (DSP) and goal to increase total visitation to 21.7 million by 2028. The DSP, commissioned by Visit Raleigh and conducted by Jones Lang LaSalle (JLL), is organized according to eight priorities and is meant to serve as a blueprint for destination development across all of Wake County. At the half-way point of this plan, numerous priorities have made progress and begun implementation through countywide strategic planning efforts, and more progress is still to come.
Across 10 years (2019-2028) Visit Raleigh led the charge to fully implement the DSP alongside Wake County and City of Raleigh leaders, as well as the 11 other municipalities within Wake County. In 2022, Wake County welcomed 17.8 million visitors who spent a record-breaking $3 billion in our community. The robust DSP plan, with both procedural and infrastructure-related recommendations, centers around eight priorities of focus for tourism to continue an upward trajectory in Wake County:
Meetings & Conventions
Sports
Events
Individual Leisure
Key Attractors
Destination Development
Regional Demand Drivers
Quality of Place
"Wake County's tourism economy nearly rebounded to the record-breaking 2019 pre-pandemic visitation levels and broke all records in terms of visitor spending and tax generation in 2022," said Dennis Edwards, President and CEO of Visit Raleigh. "The DSP priorities already implemented or in progress will continue to drive broader economic development and visitation across all travel segments, leveraging Raleigh, N.C., as a leading tourism destination in the southeast."
Strategic advocacy and implementation of the plan has resulted in the following accomplishments:
Raleigh Convention Center's booking policy updated (both pre- and post-pandemic) to prioritize events by size and optimization of the Raleigh Convention & Performing Arts Complex.
Plans are being set for a convention center expansion, with Interlocal Fund authorization to start covering its construction costs in fiscal year (FY) 2025.
City of Raleigh issued an RFI and RFP for development of a 500+ room, full-service hotel adjacent to the Raleigh convention complex, with funding authorized from the Interlocal Fund in FY 2025; increasing downtown room inventory needed for prioritized conventions.
The Bureau has been repositioned and reaffirmed as the area leader in recruiting meetings countywide, across five Meeting Districts.
PNC Arena has undertaken a major design enhancement and renovation project of approximately $300 million, envisioned to get underway in FY 2025.
The Bureau advocated for Cary's multipurpose indoor sports complex (The Center), with Interlocal Fund authorization to start supporting the project financially in FY 2026.
The Bureau engaged with Wake County municipalities on their sports facility inventory and advocated for small/medium project funding through Wake County's competitive process for Interlocal Fund venue investments.
Statewide esports event stakeholders secured an N.C. Esports Production Grant funding allocation from the General Assembly and a one-time appropriation for an Esports Production and Performance Center and mobile truck unit to be housed at N.C. State University.
The Bureau finalized initial event funding criteria, then created a Signature Event Development Pilot Program (SEDPP) to attract new or grow existing festivals/events with incremental increases in overnight visitation. SEDPP has funded four signature events and more events countywide are now being analyzed via the Bureau's Event Impact Calculator.
Development of Dorothea Dix Park is being leveraged as a key attractor for overnight visitation, with construction of Phase 1 underway. Blockbuster exhibits at state museums have continued to attract visitors during post-pandemic tourism recovery.
Alongside People-First Tourism (P1t), the destination has cultivated experiences from 125+ unique creatives/makers/growers in seven Wake County municipalities, with Visit Raleigh now advertising events weekly and bookable experiences for arriving groups.
RDU has become the country's fastest-growing airport and now serves 15 airlines from 64 nonstop destinations, including delivering international travelers to our area from six countries.
Partnering with the Regional Transportation Alliance, the accelerated implementation of a regionwide Freeway And Street-based Transit network, including Bus Rapid Transit corridors/extensions, is now underway.
The Bureau advocated for enhancements to the greenway and park systems and supported a group working toward a one-of-a-kind event (AWAKE: Cultural Paths) that would bring arts/cultural activations to countywide greenway trails annually.
Next steps in 2023-2024:
Greater Raleigh Sports Alliance will propose a sports cluster model case study with the southwest Wake towns of Apex, Cary, Fuquay-Varina and Holly Springs and will add a countywide sports facility pipeline page on raleighsports.org.
The Bureau will assist in the development/understandings of an operational plan for the N.C. State University Esports Production and Performance Center, while separately pursuing a multiyear extension of the N.C. Esports Production Grant.
Visit Raleigh staff will partner with the N.C. Museum of Natural Sciences on the rollout of marketing and promotions surrounding its blockbuster exhibit SECU DinoLab, as well as convene with other state museums regarding their enhancements/expansion.
Find other next steps of tactical implementation online at visitRaleigh.com/2028.
About the Greater Raleigh Convention and Visitors Bureau (Visit Raleigh):
As the official destination marketing organization for Wake County, the Greater Raleigh Convention and Visitors Bureau (Visit Raleigh), is responsible for promoting Wake County as an attractive travel destination and enhancing its public image as a dynamic place to live and work. Through the impact of travel, the organization strengthens the economic position of and provides opportunity for people throughout Wake County. Raleigh, N.C./Wake County welcomes nearly 18 million visitors annually whose spending tops $3 billion. The visitor economy supports over 24,500 local jobs in Wake County and generates $287 million in state and local tax revenues, saving each Wake County household $601 in taxes annually. visitRaleigh.com
Media Contact:
Visit Raleigh
Jessica Holt, Director of Public Relations
919.645.2654
jholt@visitRaleigh.com
# # #