Raleigh, N.C., Is a Thriving Hub for Esports
Thursday, June 22, 2023, 3pm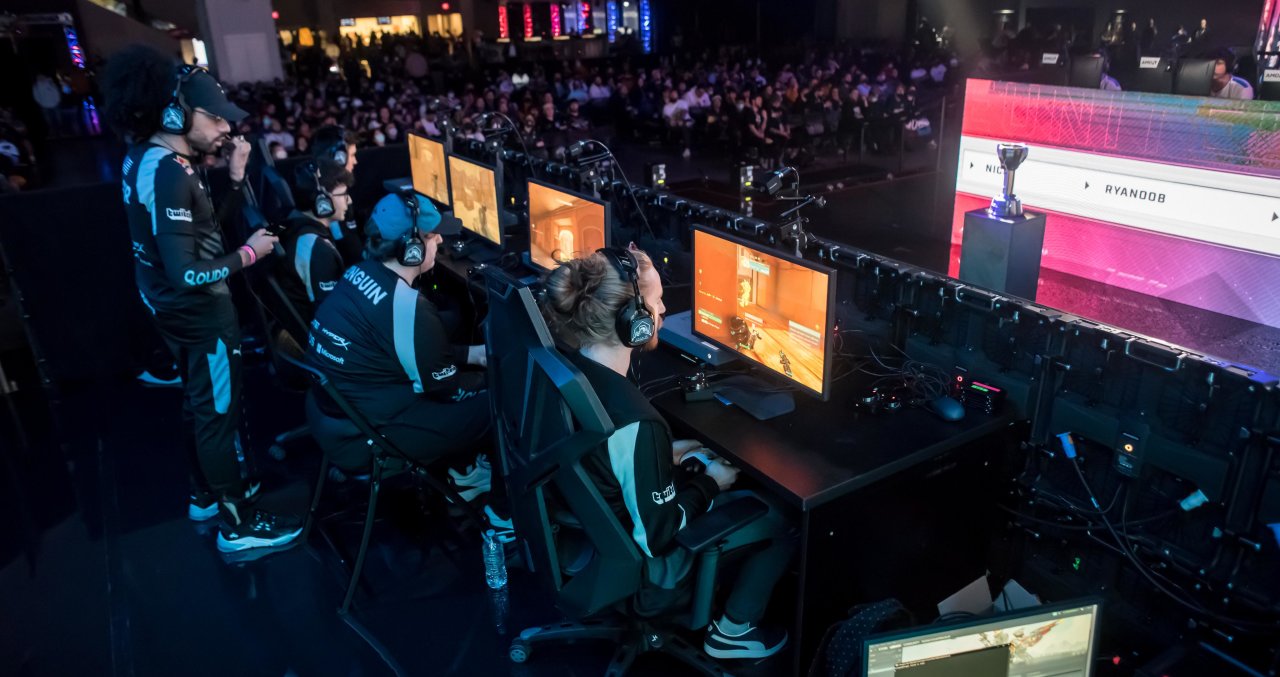 With the help of the Greater Raleigh Esports Local Organizing Committee (GRELOC), Greater Raleigh has emerged as a vibrant and thriving hub for the world of esports, cementing its reputation as a top destination for competitive gaming enthusiasts. With its dynamic community and world-class venues, the destination has become a hotbed for esports events, attracting players, teams and spectators from around the globe. 
Raleigh has recently hosted several major esports tournaments. Events include the 2022 Fortnite Championship Series Invitational, 2022 Apex Legends Global Series Championship, 2023 League Championship Series Spring Finals and more. Events were hosted at the Raleigh Convention Center and PNC Arena. Overall, esports have brought in more than 10,000 overnight visitors to the destination, with an average of 19 countries represented per event.

Additionally, Greater Raleigh is also home to numerous video game and esports companies, including leading developer Epic Games, PC manufacturer Lenovo and open-source software company Red Hat. With hundreds of innovative technology companies headquartered in the destination, plus a number of world-class universities and colleges, Greater Raleigh is well-positioned to become a global leader in the esports community.
"Over the last four years, Greater Raleigh has emerged as a new global hub for esports not just by hosting national and international events, but by further promoting and amplifying our ecosystem of local game publishers and endemic companies," says Loren Gold, executive vice president of the Greater Raleigh Convention and Visitors Bureau and GRELOC co-chair. "As we like to say, Raleigh, N.C., is where we PLAY, WATCH and MAKE esports!"
To showcase Raleigh's booming esports scene, the Greater Raleigh Convention and Visitors Bureau and its Greater Raleigh Sports Alliance (alongside the GRELOC) revealed a new video, highlighting things for gamers and spectators to do while they're in town for esports events—restaurants, shops and more continue to keep visitors entertained outside of event hours.

From hosting major tournaments to nurturing local talent, this bustling destination has firmly established itself as a leading force in the esports industry. Upcoming events include the 2023 North America Yu-Gi-Oh! TRADING CARD GAME (TCG) World Championship Qualifier (WCQ), to be held at the Raleigh Convention Center July 7-9, 2023. If you're interested in hosting an esports event in Greater Raleigh, learn more here.
 
Header photo: David Kuhn